mmorpg online game
Page 31
More Free games -> 27 | 28 | 29 | 30 | 31 | 32 | 33 | 34 | 35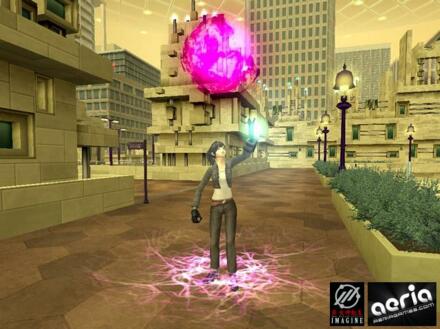 Shin Megami Tensei Imagine MMO
Shin Megami Tensei is the new free2play MMO from Aeria Games.
Shin Megami Tensei: Imagine Online is the first MMORPG in the 20 year-long SMT franchise (Digital Devil Saga, Persona), and it's free to play!

Real-time Battle Tactics

Fight alongside your friends using a real-time strategic combat system. Choose to slash swords, shoot guns, and cast magic spells. Dodge, parry, and counter with expert combat techniques.

Character Customization

Brawl Busters MMO
Developed by SkeinGlobe for Windows, Brawl Busters is a free to play multiplayer online action combat game with intuitive and easy to learn controls, innovative gameplay and a variety of single-player and multi-player modes available. Players have full access to five unique classes: Boxer, Firefighter, Rocker, Slugger and Blitzer. Each class has its strengths and weaknesses, own unique moves, as well as an extensive range of customization options and a corresponding weapon type for each class.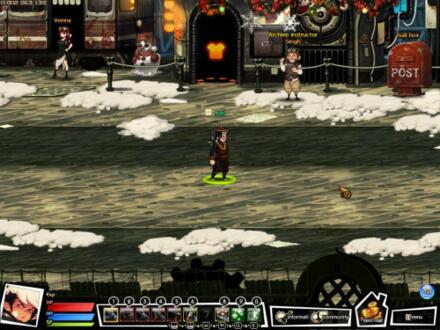 Metal Assault MMO
Metal Assault (often referred to as MA) is a free-to-play 2D shooter game, developed by GNI & Sesi Soft, with movement based on WASD keys and weapon aim is mouse-directed. The game's back story is based in a modern timeline with semi-futuristic elements. It features different game modes: Death Match, Capture the Camp, Zombie infection, Mission mode and cooperation mode.

You gain experience through completing missions, quests, and through PvP and PvZ (player vs zombie) battles. However, there is a difference between level EXP and license EXP, which increases your proficiency with different types of weapons. There are 4 playable characters to choose from; each character carries a unique skill set to the gameplay (Carl, well-rounded and balanced; Burton, best suited to front-line assault; Marie; excels at long range combat; and Ai, support).

Nords Heroes of the North MMO
Nords: Heroes of the North is a Browser F2P MMO Strategy developed by Plarium for Web Browser / Facebook.

Nords: Heroes of the North is a MMORTS meets RPG where players are transported to the realm of Shingård where a dark entity has settles on the snowy lands and the dead have begun to rise and turn their sites upon the living as they maraude across the Kindom. Rise as a hero of the North, command your own city, raise an army and become one of the last hopes that can push back this dark foe and work alongside other allied heroes. Focusing on PVE and PVP strategy players can turn their sights on rival players in a bid to become the most powerful Nord in the realm.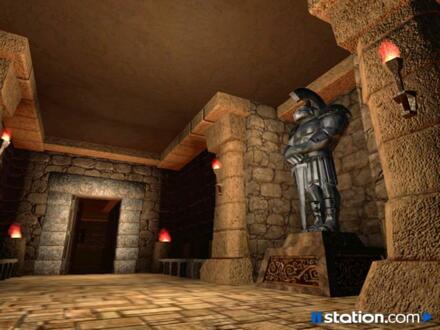 EverQuest2 MMO
EverQuest II, is a Free2Play MMO RPG
Platform Availability: Windows
Developed By: Sony Online Entertainment

EverQuest II is the sequel to the hugely popular MMORPG that has for nearly a decade stood on its own two feet as benchmark for many games on the genre. In the game players are transported to the world of Norrath, a fantastic world of magic long abandoned by the gods where exciting races battle against each other to lay supremacy over the realm. With 13 different classes available, each with their own unique specialisations, a huge world to explore, thousands of quests, dungeons and PVP content available the game is a classic MMORPG with all the trimmings and features one can expect from such a title with such a big legacy.

Castlot MMO
Castlot is a free-to-play browser-based strategy game developed by Power Hosts Technology Limited. The game features the two factions, turn-based and real-time combats, competitive gameplay, resource management, and the ability to frame and scheme against other players and their resources through setting traps, stealing resources, and spying.

The game is set in the early 6th century medieval era during Britain's struggle against the Saxon invaders. The game has three separate factions, the Bright Knights, the Dark Faction and the Saxons (controlled by the AI). Led by Arthur, the Bright knights are responsible for protecting Britain and strike down those who would disturb its peace. While in the Dark faction, Lord Blackmore plans to eradicate every known power to rise as the land's prime ruler.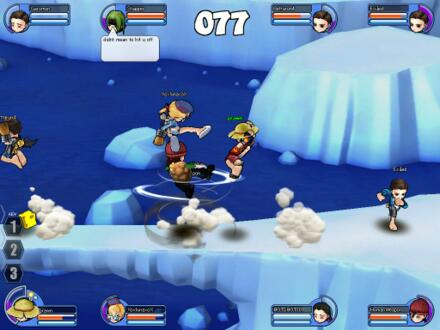 Rumble Fighter MMO
Rumble Fighter is a fighting MMA (mixed-martial arts) game, easy to pick up and fun to play.

In Rumble Fighter, players can upgrade and customise their fighter by either earning "Carats" (through winning battles), or by buying "Astros".

Gamers are invited to create an online character with a unique fighting style and virtual personality, then scrap it out, online to the bitter end against fighters from all over the World.

Pit your fighting wits against fighters across numerous feature-rich 3D environments using a wide variety of fighting techniques and in-game weapons and items.

Scarlet Legacy MMO
Developed by InterServ for Windows, Scarlet Legacy is a free to play MMORPG with compelling animations and rich stylized graphics. It immerses players into a fantasy world where their quest is to save Princess Scarlet in a seamless and striking blend of eastern style mythos. Players can choose between different classes: Warrior (Melee, high defense & health, Heavy Armor), Assassin (Melee, High damage & speed, Light Armor, Elemental Attacks), Monk (Melee or Healer Type, High Health, Medium Armor) and Mystic (Ranged Type, High Energy, Light Armor).

Zombies Ate My Pizza MMO
Zombies Ate My Pizza is a Free-to-Play MMORPG Shooter genre game, Available Platforms: Web Browser and developed by R2 Games.

Zombies Ate My Pizza is a new browser game, Free to Play MMORPG zombie shooter set in a post-apocalyptic Earth where evil bug like aliens have invaded and released a virus into the populous. The infected have now become ravenous, mindless zombies that see the rest of the human race as walking talking slices of pizza, and they're pretty hungry! Advance through the extended storyline to unlock the events that transpired and how you, as a survivor that has joined the human militia, can turn the tide in this war against zombies and aliens and defeat them for good.

Innebula MMO
Innebula is a mmorpg free2play browser based that can be played directly from your favorite browser.

In Innebula the players can build space ships, buildings and mines and exchange their reward with other players.

Innebula offers a very well graphic design that let the player to explore all the game world, divided by a lot of galaxies.

Innebula offers a lot of feature such as play completely free, no download, a really cool chat system to talk with other players and huge universes divided for languages and regions.

Troy Online MMO
Developed by Alt1 Games for Windows, Troy Online is a free to play MMORPG strongly focused in PvP, set in the conflict between the Greeks and the Trojans based on the Trojan War, deviating towards the end of the war and featuring the god Apollo as the catalyst for a second round of battle. Players will have to discover the mysteries of the new continent of Autis: how the gods feature in, and discover the various motives of the world's political powers.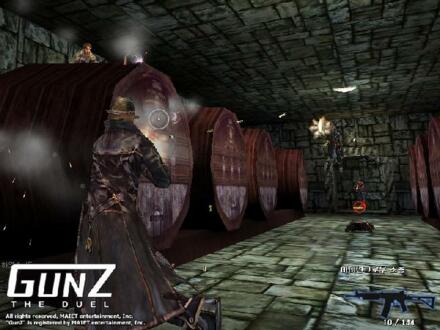 Gunz Online MMO
Have you ever dreamt of becoming a cool character or hero, like you see in movies, animations, and games?

GunZ is an online game that enables you to realize such a dream! GunZ is not your ordinary gunz fighting game. It allows you to imitate a famous hero, create your own fashion style, and perform a number of different actions such as shooting or stabbing whilst running and jumping on the walls.

What makes GunZ ever better than other games is the fact that the game is available online to all users! In addition, GunZ is 100% FREE to play.
Goblin Keeper MMO
Goblin Keeper is a Free-to-play Browser Strategy MMORPG, developed by Gameforge

In GoblinKeeper you get to play as a dungeon overlord, ruler of your own dungeon and commander of your very own underlings and minions who you get to put to tasks or send out into the world to attack, pillage and conquer your enemies. Expand your dungeon, assimilate new dungeons into your Empire, raise a mighty goblin army and claim the title of the most feared Goblin Keeper to have lived. The game is free to play in your Internet browser and features impressive, colourful 3-D graphics and unique music that really emphasises the atmosphere depending on your location.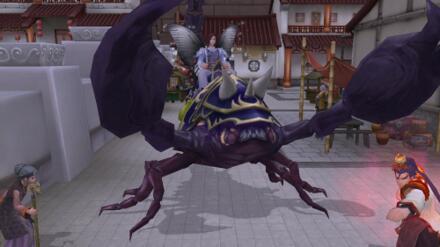 Kitsu Saga MMO
Kitsu Saga (often referred to as KS) is a free-to-play massively multiplayer online role-playing game (MMORPG). Set in a fantasy realm based on ancient Chinese lore, KS offers players a variety of innovative and engaging features, including: Great character customization, a Ktsu "Pet" system, Crafting and Farming, an incredible menagerie of mounts, player-versus-player (PvP) combat, team-based battlefields, challenging dungeons, epic region and world bosses, a player statue feature, in-game bulletin boards, auction houses, a player romance system, robust guild management and communication tools, and a host of quests (solo, party, and guild) that will entertain gamers of all play styles. You can duel players as well as meet on one of the Battlefields to duke it out. The game records every battle, and rewards the top players every month.

More free MMORPG Games -> 27 | 28 | 29 | 30 | 31 | 32 | 33 | 34 | 35