free mmos download
Page 29
More Free games -> 25 | 26 | 27 | 28 | 29 | 30 | 31 | 32 | 33
Fantasyrama MMO
Fantasyrama is a Strategy F2P Browser MMO Game for kids, developed by BigPoint.

Fantasyrama is a family friendly, fun and colourful strategy building game where players must build up their own fantasy garden that helps to keep the tree of life and all the magical creatures that dwell within the garden happy and healthy. With colourful graphics, peaceful atmospheric music and strong fantasy themes this free to play MMO is ideal for children and adults alike and can be played directly through your web browser and includes Facebook integration.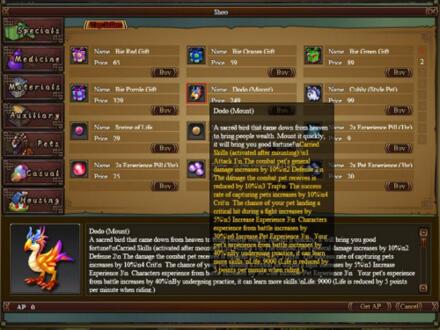 Forsakia MMO
Forsakia: The Lost Clans is a 2D, free to play, browser-based, flash, MMORPG which excels with its MMOG gameplay while offering the strong points of small-scale flash games. Set in Jianghu, a fabled land once governed by mighty clans that fell victim to a great tragedy. During a vicious strike a mysterious assassin killed leaders of all clans, throwing the world into chaos. It is still unknown who or what caused their demise, but Jianghu has been immersed in chaos ever since. Now, it is up to the players to restore hope to this world by facing the powers of darkness, defeating monsters, and proving themselves as heroes.

Shadowland Online MMO
Shadowland Online is a mmorpg browser based developed and published by ZQGame. The title can be played directly from your favourite browser and let the player rule a city and a little army.

Your city and your army can be developed and enlarged and the players must choose a starting hero, that will be the leader of the future empire.

There is the possibility to build a lot of constructions inside the city walls. The player can bring outside his army to defeat enemies or just complete some PvE missions, that will give him rewards such as money or item. The player will use this money or items to upgrade his buildings but it takes time, because the system works with real-time.

SkySaga MMO
SkySaga

MMO Genre: F2P Sandbox MMO
Platform Availability: Windows
Developed By: Radiant Worlds

In SkySaga players can explore, build and fight their way across a variety of unique realms, dynamically generated worlds known as the Infinite Isles that are accessed through powerful portals allowing players to seek out adventure and rewards in a free to play MMO. The game is an evolution of similar games -such as Minecraft- but boasts far superior graphics, and is a more social community driven MMO where players can group up with ease and stay connected through the main social/quest hubs and three different factions.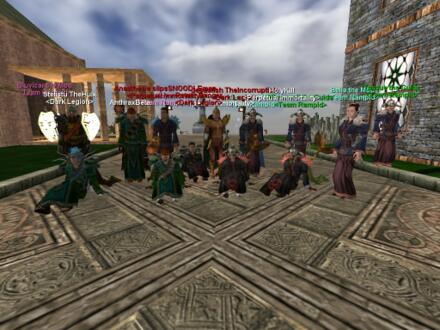 Crowns of Power MMO
Crowns of Power, developed by Rampid Interactive, is a 3D graphical online MMO where players will have the power to govern themselves in a volatile world where PvP (Player vs Player) combat can be engaged in nearly everywhere you go. With smaller world populations, there will be a sense of community unlike any other game on the market. Players will earn their reputation and role on the server, and be held accountable for their actions. Death will come with a steeper price, and make people think twice before committing acts against the community. As guilds develop, they'll be able to display their power by obtaining Guild Halls that they must maintain and protect, adding another social and contested element to the game. Choose your spell school between white, red, green, blue, and black magic.

The Chosen MMO
Developed by Snail Games, The Chosen will immerse players in a vast online world with stunning landscapes, an epic story, endless customization options and animals delightfully powerful to fight alongside them.

The heroes will start a journey into a legendary ancient China, where they will need to battle to restore peace in a world torn apart by war. They will be given the opportunity to side with one of five ruling Dynasties within the Human Kingdom, and travel through vast landscapes and historical landmarks while fighting for the supremacy of their empire.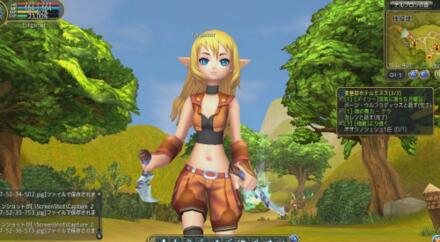 Iris Online MMO
Developed by Eyasoft, Iris Online is a gypsy-themed 3D fantasy MMORPG set in the magical world of Arcana. With over 1000 quests, 22 themed instance dungeons, and an intricate Tarot Card system, Iris Online is a full feature MMORPG rich in both PvE and PvP action. The cute anime-pop graphics and gorgeously realized 3D environments make Iris unique, with a look and feel all its own. Iris's full feature set also includes a beautifully organized UI to display information in a stunningly simple yet comprehensively informational interface. Additionally, for those players who want to keep their finger on the pulse of their social network, Twitter has been fully integrated into the player dashboard without the use of any add-ons.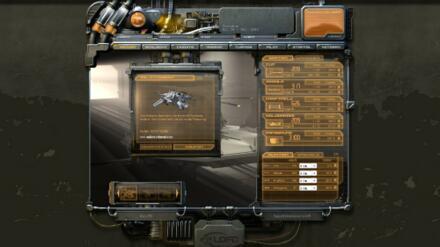 HellBlades MMO
Game is offline

HellBlades is an online browser-based video action Game for combat helicopters fans, developed by Bigpoint for internet browsers. In HellBlades you will Fight as pilot of the Hellblades Corps in multiplayer combat: manage high-fidelity helicopter models and do missions by fighting at the front, playing with other pilots across the world.

Hellblades is the first Flash-based massively multiplayer helicopter action game ever to exist. Players can pilot one of ten lifelike helicopters. Whether by land, sea or air, Hellblades definitely delivers with exciting duels fought against real-life players as well as against intelligent AI opponents. Players will need to have strategic finesse and outwit opponents with clever moves in bona-fide helicopter fights. You do not find yourself in the midst of a battle, the hangar should be your preferred location. The hangar has a lot of important functions for you, so you can upgrade your weapons here, among other things, buy more helicopters, replenish your ammunition or buy special systems. View the hangar as a central point where you get all the critical information and meet tactical decisions.

Roll n Rock MMO
Roll'n Rock is a cute multiplayer on-line casual browser-based sports MMO. It is based on the classic flash game Boom It, but with different rules. No download is required and the game is free-to-play. Players can login and play it directly with tons of online opponents. Featuring easy and simple controls as well as varied and diversified gaming elements, Roll'n Rock will offer players a unique and thrilling gaming experience.

Fresh, lively graphics and cute, adorable characters will make you lose your heart to Roll'n Rock at first sight. Tense, constantly-changing combat, a host of items, and a wide choice of combat modes, all combined to offer players unique and diversified sports fun. With a wealth of clothes and accessories to choose from, you'll look unique and appealing. The roulette system is an interesting part of Roll'n Rock, allowing players to win random items through spinning a roulette wheel.

Star Trek MMO
In Star Trek , players will have the opportunity to visit iconic locations from the popular Star Trek fiction, reach out to unexplored star systems and make contact with new alien species. Explore strange new worlds and seek out new life and new civilizations in a vast, expanding universe. Establish contact with new races, discover resources and uncover mysteries that will influence Star Trek's future. Set in 2409, Star Trek Online exists in a timeframe beyond even the latest movies, so everything you experience will be brand new, but still based on all the fiction you love.

Asta MMO
ASTA

MMO Genre: F2P MMORPG
Platform Availability: Windows
Developed By: Polygon Games

ASTA is a free to play MMORPG where players can explore a wonderfully detailed fantasy world when a fallen goddess wishes to return to Nirvana, the goal would spell the end of the world of Samsara and so the legions of Nirvana lead by the Eight Tigrams rose up to put an end to her attempts and drive back her dark army. In her defeat she was torn in two, her pieces separated and the result created the two realms of Samsure; Asu and Ora. These two realms have brought forth the two main factions in the game, each of which has three main races; for Asu, the realm where the Wheel of Life is prominent it is the Humans, Draconians and Tigerians that are the dominant force, but in Ora, the world of the dead, the Humans, Yayo and Ogres rule all.

Jungle Wars MMO
Jungle Wars

MMO Genre: F2P MMO Base Defence Strategy
Platform Availability: Web Browser
Developed By: Ten Square Games

In Jungle Was players become the chieftain of their own tribe of savages, tasked with surviving the brutal jungles in which you live you must learn how to live off the land farming food and harvesting powerful mana to build up your tribe in preparation to take out your enemies and defend your village from them. The game offers high levels of strategy with both offensive tactics for taking out enemy bases in real time combat as well as shrewd strategy when designing your own defences with a variety of wall and tower defences. The game is completely free to play and can be accessed easily through your web browser after an account registration and does not require a client download.

Dragons of Atlantis MMO
Dragons of Atlantis

MMO Genre: F2P MMO City Building
Platform Availability: Browser
Developed By: Kabam

In Dragons of Atlantis players start life as the ruler of their own fledgling city on the continent of Atlantis, a land destined to fall to ruin beneath the great sea and only those who raise up might dragons can hope to survive. In this free to play city building MMO players will have to do just that; gather resources, build up a city, train a variety of fantasy soldiers for their army and breed powerful dragons that will fight for them. With detailed graphics and in depth features the game offers lots of long term play for dedicated players and can be accessed through your web browser.

Brick-Force MMO
Developed by EXE Games and Infernum, Brick-Force is a free to play sandbox fun-shooter that allows players to create worlds and maps brick by brick and engage in exciting battles with thousands of other online players.

In the sandbox mode, players will have the freedom to create brick by brick the maps and worlds that they've always dreamed of. In the edgy world of Brick-Force, there is plenty of variety to go around: with different Bricks players create their own world according to their imagination by themselves or within teams. These maps are then playable for personal shooter matches or can be shared with the community. Solo or together with friends, the square heroes face off against team-mates (PvP) or computerized opponents (PvE) with humorous designed challenges in fast paced shooter hunts.

More free MMORPG Games -> 25 | 26 | 27 | 28 | 29 | 30 | 31 | 32 | 33