Free MMORPG Games
With an ever-increasing number of MMORPG (massively multiplayer online role-playing games) being released it can sometimes be difficult to decide which game to pick up, especially with such a wide selection of themes, everything from fantasy-based MMORPGs, Sci-Fi or even more modern day urban online RPGs. The number of players that these types of online MMO bring in is staggering, often the ideal escape from the real world where players get to create their own online persona and explore exciting magical realms far-off planets with their friends. The problem for many players as often as not when looking at which online role playing game to play as that many of them seem very similar, few developers choosing to reinvent the wheel and follow a similar previous successful format. However, we make it our job to play each of these games, find out what makes them unique and allow you to compare the various features and mechanics so you can make an educated choice about which MMO is right for you , made all the more easier with our extensive profiles.
LAST FREE MMO GAMES ADDED
More Free games -> 1 | 2 | 3 | 4 | 5 | 6 | 7 | 8 | 9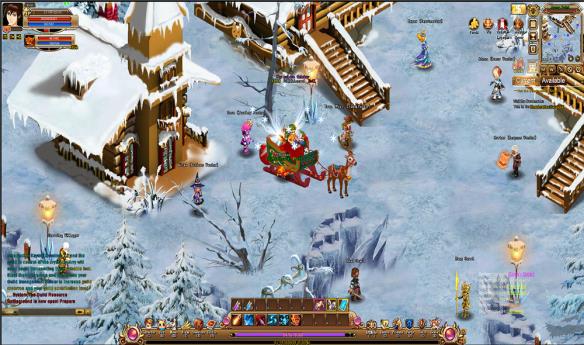 Crystal Saga II MMO
Crystal Saga II is a free to play browser RPG set in an anime fantasy world where players step into the shoes of the fledgling hero of the realm, sent on an epic story driven quest players will travel across the world to different areas and fight against all manner of creatures and monsters.

When starting out players have six different classes to choose from: Knight, Priest, Rogue, Ranger, Beastmaster and Mage. Each class has unique abilities and a different style of play, particularly in regards to the types of stats they focus on to make them proficient in fights either when fighting solo or in a group with other players trying to take on challenging group dungeons.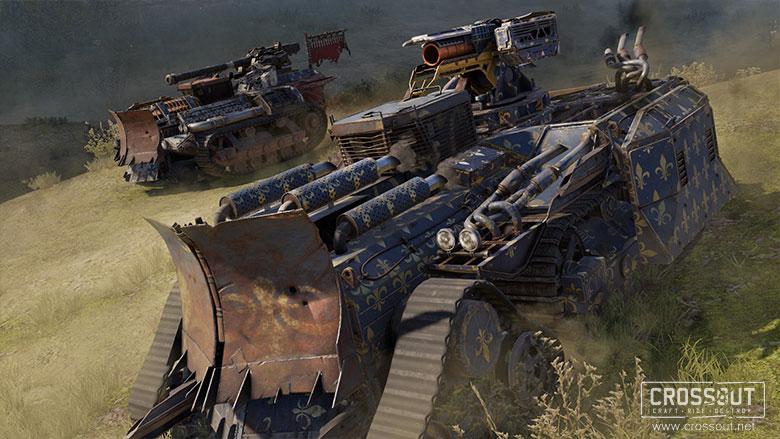 Crossout MMO
Crossout is a great F2P MMO Shooter developed by Targem Games and published for Gaijin.

Crossout is a free to play post-apocalyptic MMO shooter where players are able to construct and salvage their own dystopian vehicles of war from scrap and spare parts and battle against other real world players for domination. With hundreds of parts to collect and use players have an exceptional amount of customization and freedom to build their own completely unique battle machines to whatever look they prefer and equipped with all manner of gadgets, components and weapons.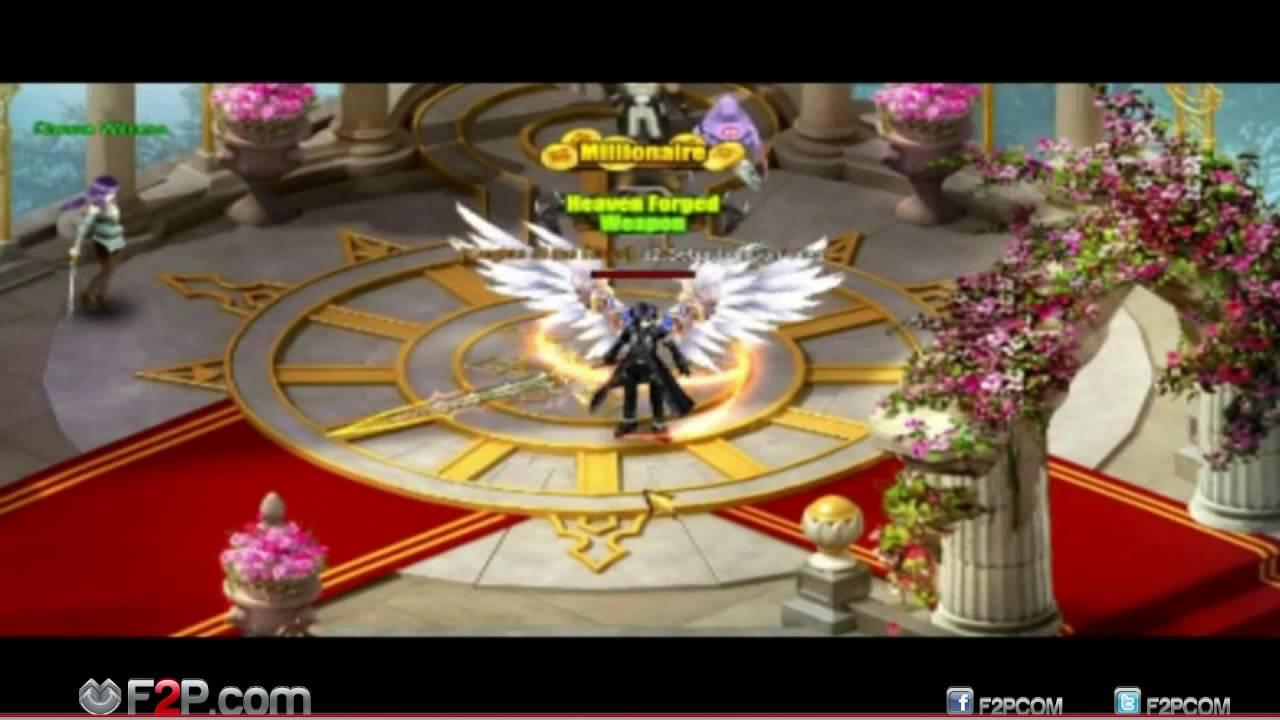 SAOs Legend MMO
SAO's Legend

MMO Genre: F2P RPG
Platform Availability: Browser
Developed By: GameSprite

Based on the anime of the same name, SAO's Legend (Sword Art Online) is a free to play sci-fantasy RPG set in the near future where players log into a Virtual Reality MMORPG using technology that stimulates their nerve systems and then find themselves trapped in the game, unable to log out unless they reach the main castles 100th floor. The game sees players step into the shoes of one of the players in the game and will follow a story driven PVE focused campaign that will take them through the world of Sword Art Online, building up their hero, making them stronger and taking on greater challenges. The game can be accessed directly through your web browser and doesn't need a client to play.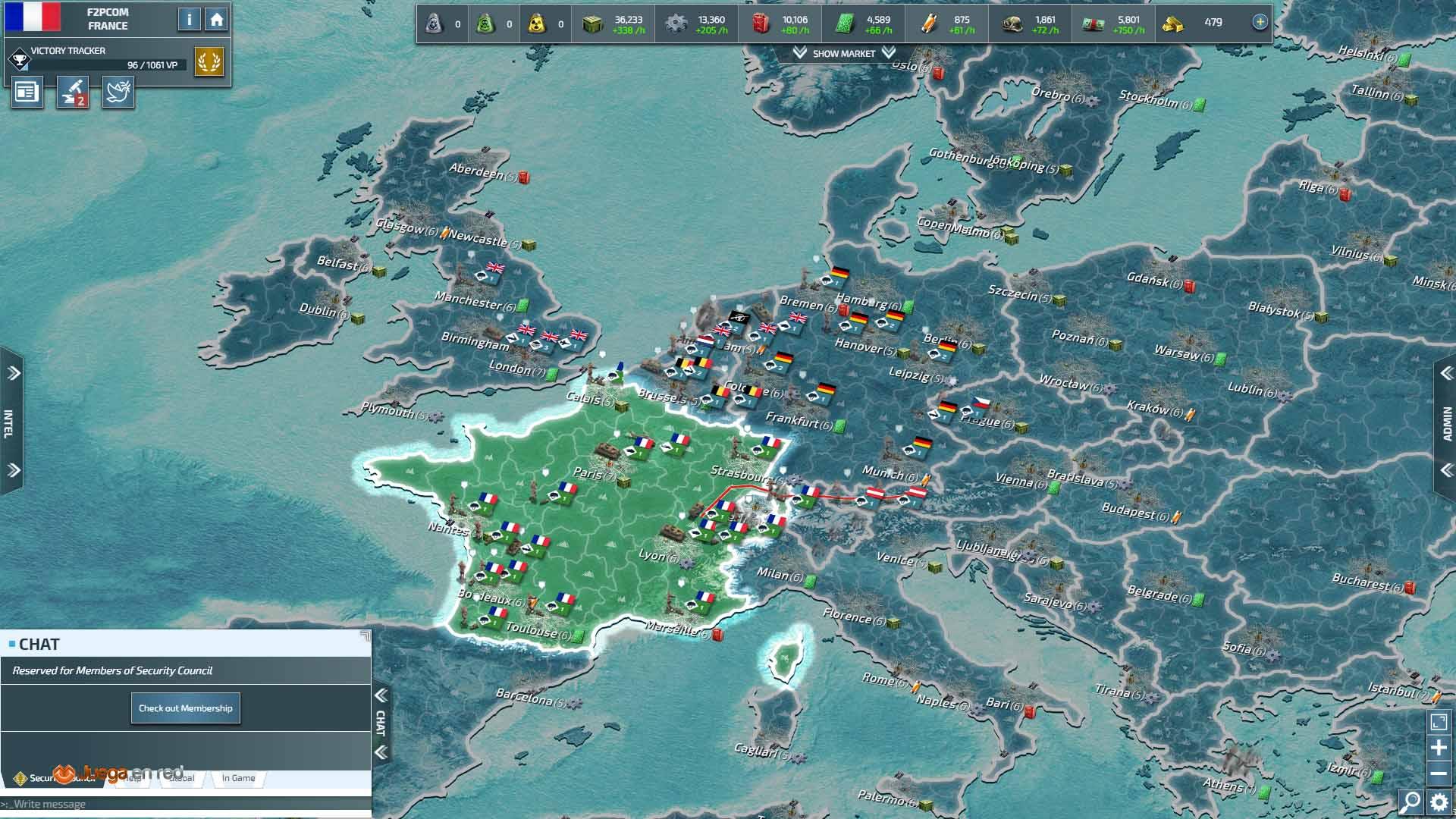 Conflict Of Nations MMO
Conflict of Nations

MMO Genre: F2P Strategy
Platform Availability: Browser
Developed By: Bytro Labs & Dorado Games

Free to play and accessible through your web browser MMO RTS, Conflict of Nations pits players against player in a global war where each player takes on the mantle of a leader of their own country, looking to protect their territory and expand their controlled borders in a bid for world domination. With PVP focused gameplay players will make their enemies, use diplomacy to form Alliances and create trade negotiations, establishing their nation, training a powerful military and looking to claim victory and win the game.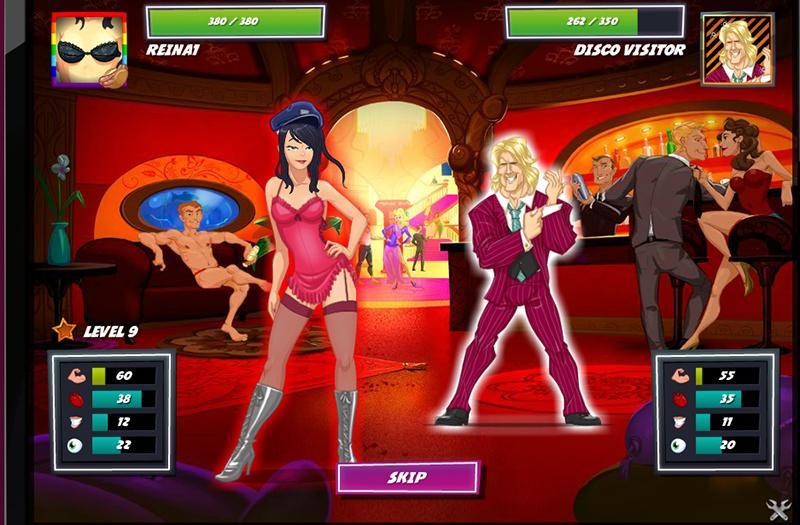 Big Bang Empire MMO
Big Bang Empire F2P MMO RPG you can play on Web Browser, Android & iOS
Developed By: Playata

In Big Bang Empire players lace up their thigh high boots, equip their skimpy panties and don a top that leaves the very little to the imagination as they embark on an epic journey of becoming a porn star of the adult entertainment industry. This free to play browser-based MMO lets players fully designed and customise their own budding entertainer as they rise through the ranks of home-made movie star to the glittering (yet no less seedy) world of feature film pornography. With very tongue in cheek and adult humour players will find much amusement in the direct and uncensored themes and language littered throughout the game.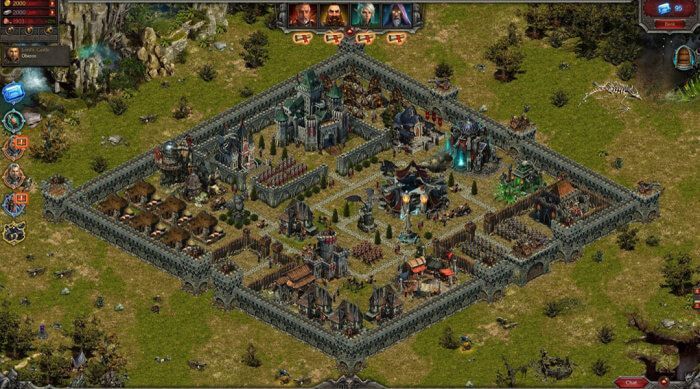 Stormfall Age of War MMO
Stormfall: Age of War is a Free-to-Play Browser MMORPG Strategy game developed by Plarium.

Charged by Lord Oberon to quell evil that rises in the lands of Darkshine you must build up your own fortified keep and take the war to your enemies, seeking out allies to combat those rival Lords that now fight over what remains of Stormfall's fallen Empire. With a land subjugated to war and the people crying out for a hero it is down to you to lay claim to the throne and bring peace to the land through diplomacy and conquest.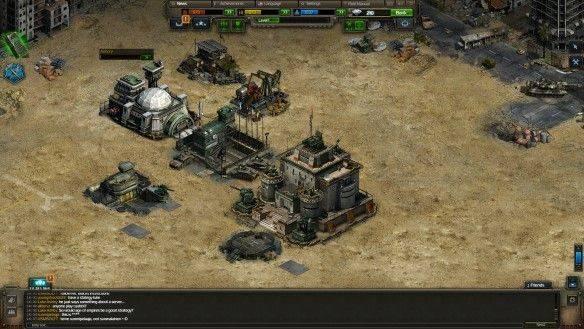 Soldiers Inc MMO
Soldiers Inc is a Free to Play Browser MMORTS, developed by Plarium.

The theatre of war is the battle torn region of Zandia, where now private militaries and corporate organisations have moved into the area to claim some of the available wealth from the huge mineral deposits that have recently been discovered. You are one such military, hired by the Syndicate to establish a base of operations in the area and manage the company's affairs and securing the minerals by whatever means necessary. Competition is heated and in a part of the world where the world's leaders turn a blind eye everything is up for grabs as disputes and claims are settled by bullets and body counts.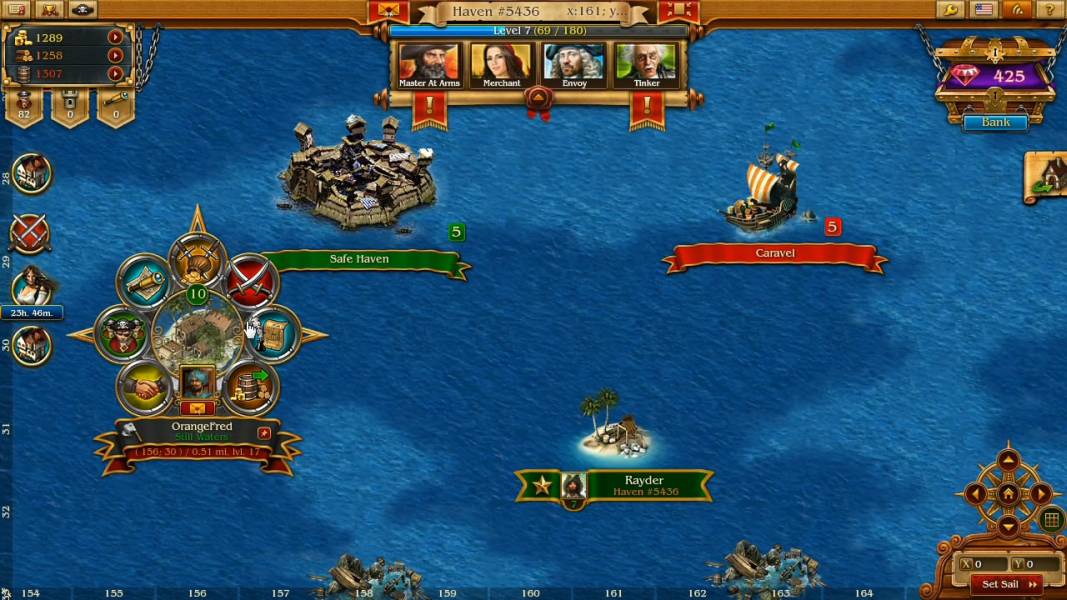 Pirates Tides of Fortune MMO
Pirates: Tides of Fortune is a MMO Genre: F2P Base Building Strategy for Browsers. Developed By: Plarium

Pirates: Tides of Fortune is a free to play pirate themed MMO strategy where players must establish their own pirate haven, a stronghold to begin their operations and establish a powerful pirate fleet so that they can go head-to-head with other powers across the seven seas including both AI and players alike. Packed full of features the game has a simple learning curve, aided by an NPC guide leading players through the game, but requires high-end strategy in the later game. Players can access Pirates: Tide of Fortune through the official website where they can sign up for an account and play directly through their web browser without the need of downloading any client.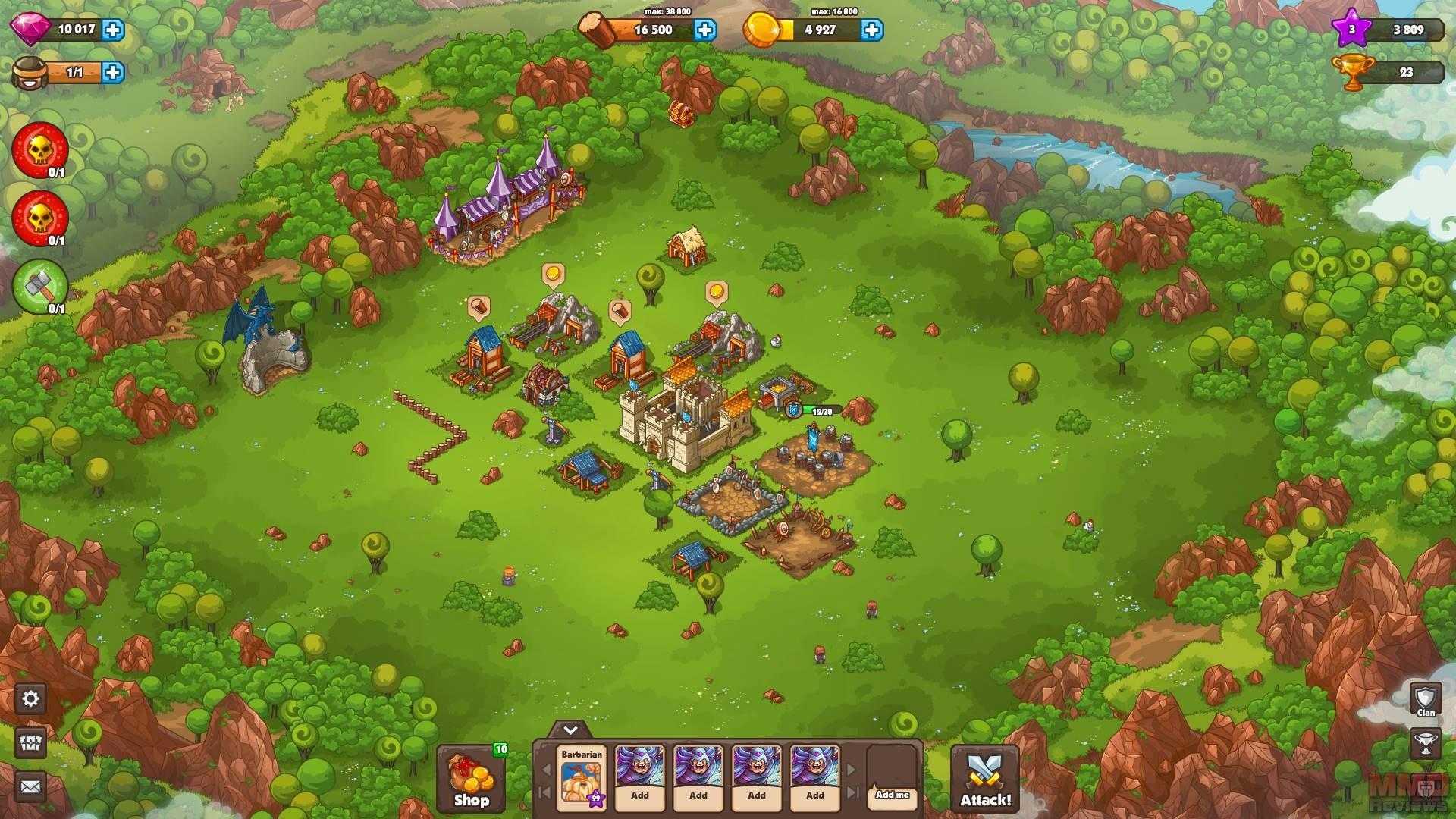 Barbarians MMO
Barbarians

MMO Genre: F2P MMO Strategy
Platform Availability: Browser
Developed By: Plinga

This free to play browser MMO sees players taking control of their own barbarian fortress, pitted against challenging AI and other players to try and destroy their bases, reap the rewards, and climb the ranks to become the most nefarious and notorious barbarian around. Barbarians is a strategic MMO where players must build up their own base, equip it with various defenses and raise a Barbarian horde to ransack other players bases in tactical real time combat. The graphics are colourful and cartoony and extremely well done, the detailed pixel based graphics, atmospheric music and sound effects all add to an enjoyable experience.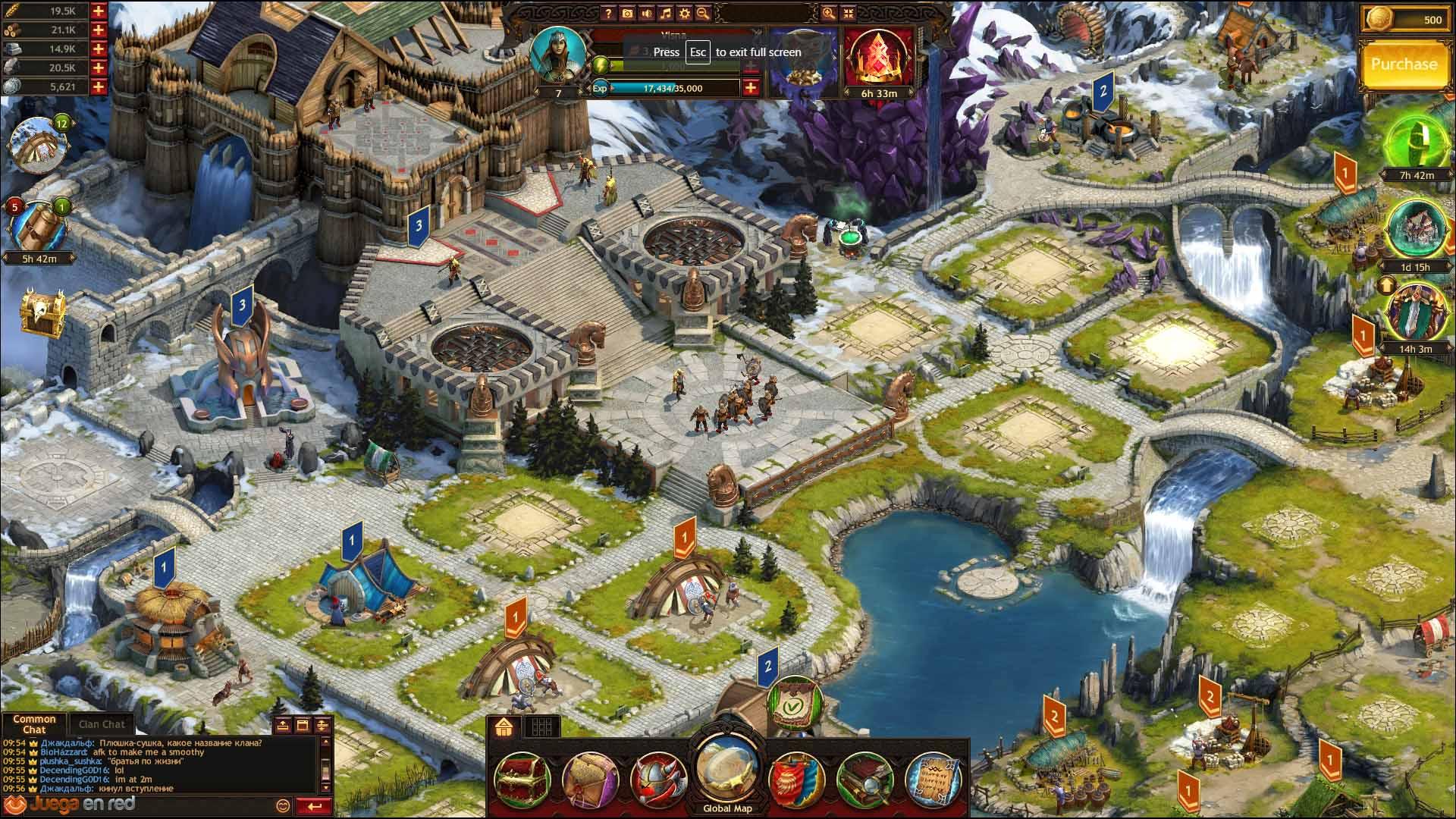 Vikings War of Clans MMO
Vikings: War of Clans

MMO Genre: F2P City Building Strategy
Platform Availability: Browser
Developed By: Plarium

A free to play strategy where players step into the role of a Jarl, a leader of their own Viking Clan, responsible for building up their settlement, training soldiers, unlocking the secrets of new technologies and battling against rival Clans for dominance and rewards. The game is free to play and can be accessed directly through web browsers without the need of a client download.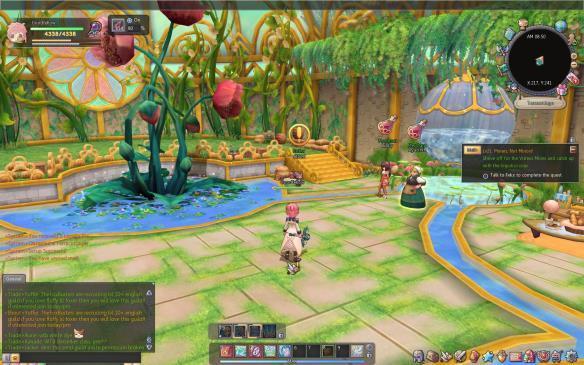 Twin Saga MMO
Twin Saga

Genre Type: F2P RPG MMO
Platform Accessibility: Windows
Development By: X-Legend

In Twin Saga players step into the shoes of the hero of the realm, chosen by a powerful magical Queen that rules the land you will be her champion to battle against the sister that wishes to overthrow her and conquer and enslave the land. This colourful and cutesy anime is a traditional story focused, quest based MMORPG where players can play as nine different classes, earning gear and powerful items to improve their character and take on even greater PVE content and battle against other players in arena based PVP.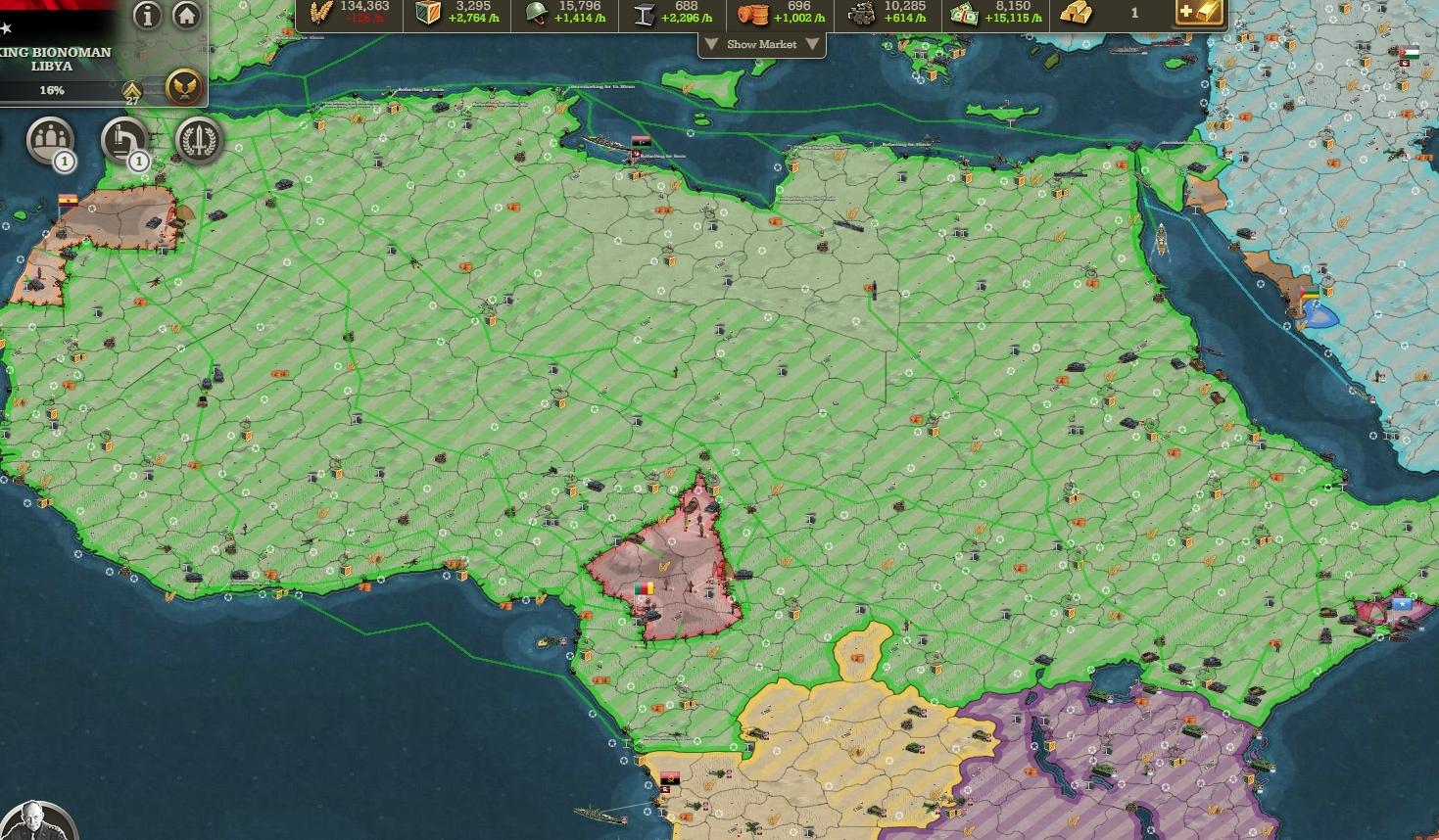 Call of War MMO
Call of War is a Browser F2P MMO Strategy developed by Bytro Labs

Call of War (Supremacy 1942) is a free to play browser based WW2 strategy where players get the chance to rule their own country and go head to head against other players in tactical base defending PVP. Focusing on gathering resources, building up an army and taking territories players must build up their chosen nation and claim victory in a round that has a viable endgame and actual potential to be the overall winner. The game doesn't require a client download and can be accessed through your preferred web browser.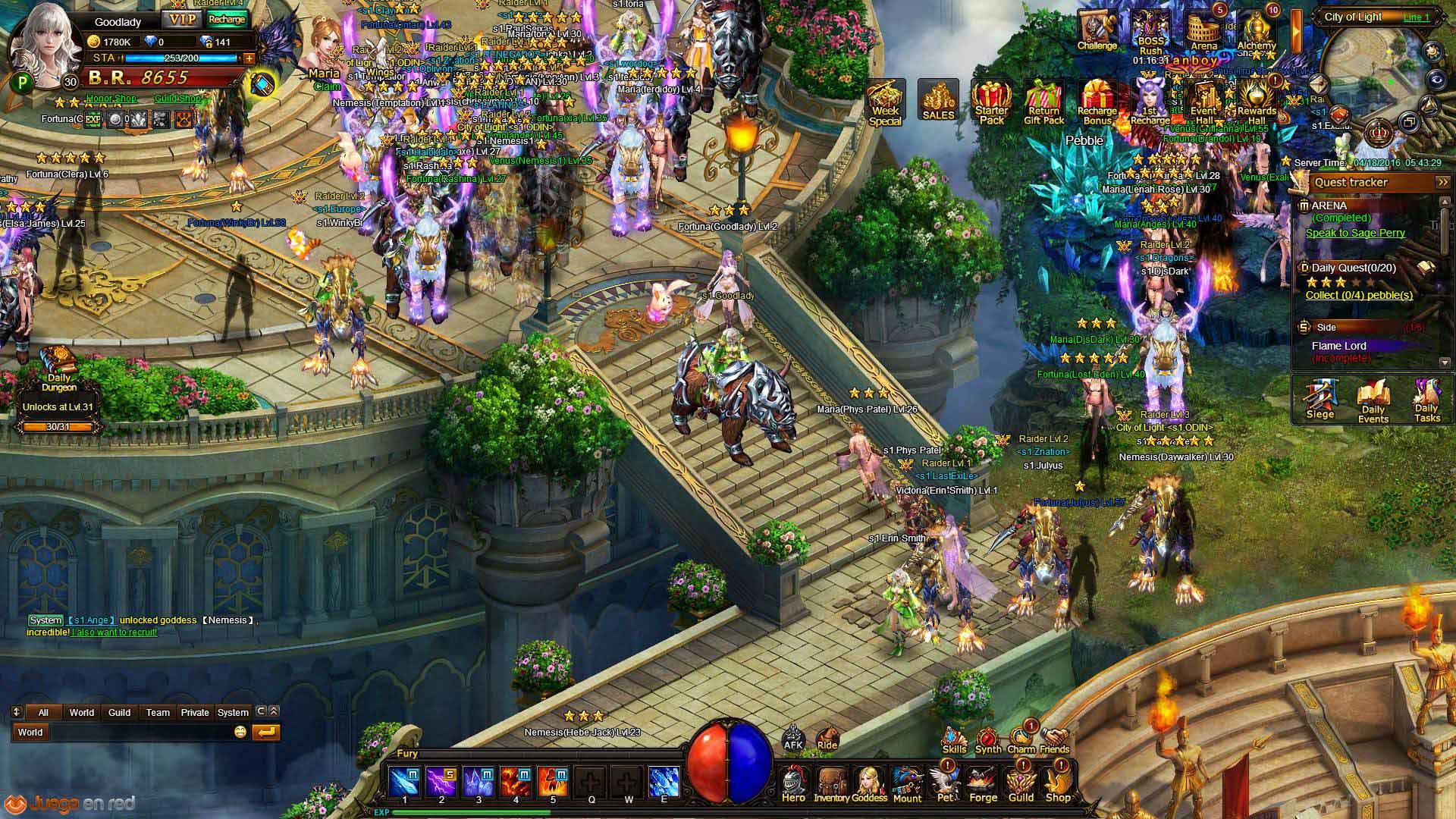 ThunderCall MMO
Thundercall

MMO Genre: F2P RPG
Platform Availability: Browser
Developed By: R2Games

A free to play hero building RPG, Thundercall sees players step into the shoes of a rising hero, thrown into an adventure where they must battle against demons that are plaguing the land and the malevolent evils that control them. In the game players control their main character and head around the world completing quests for NPCs, acquiring loot and rewards to make their character stronger. With full 2.5D beautifully designed graphics players are able to access the game through their web browser without having to download a game client.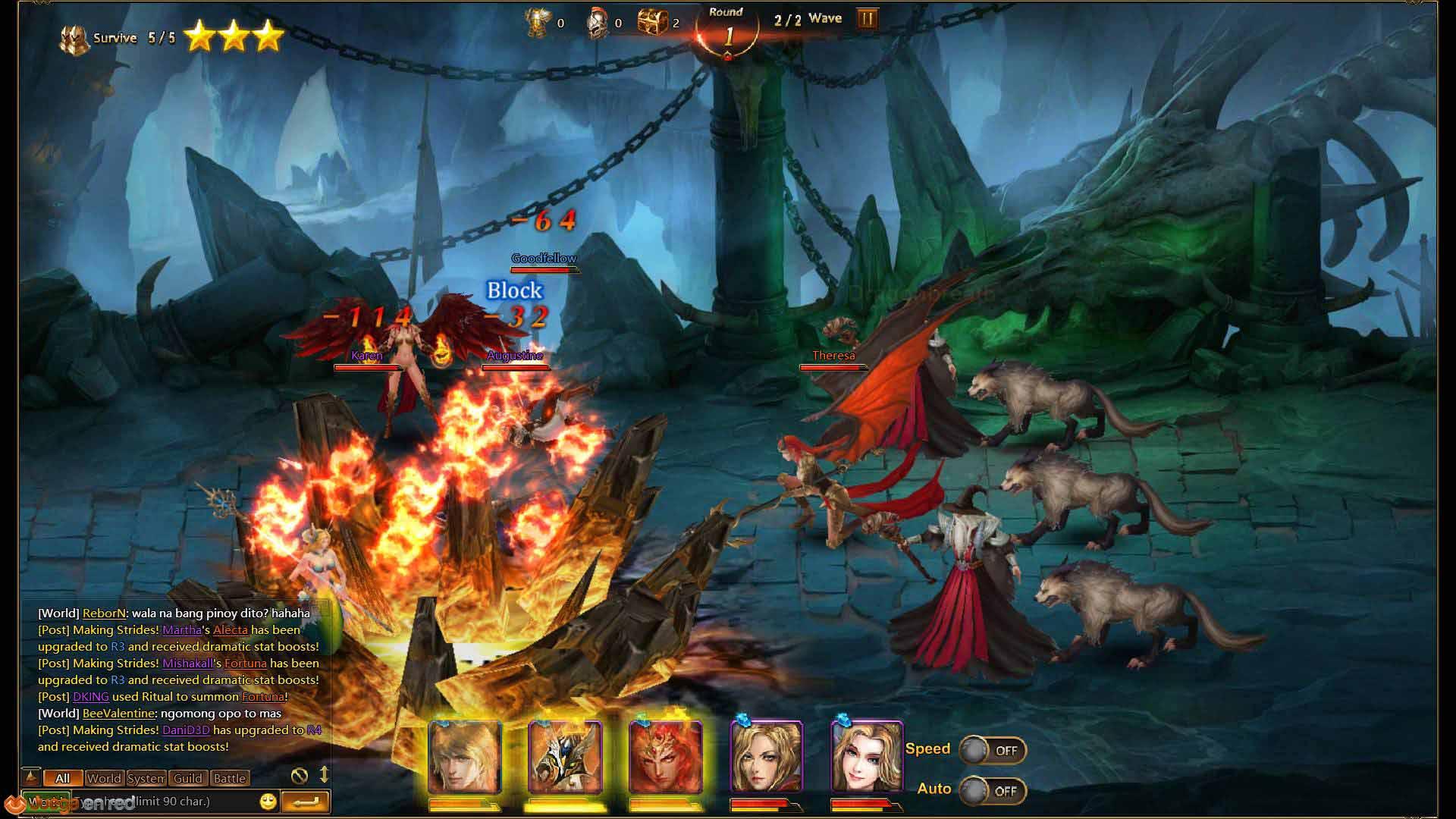 League of Angels 2 MMO
League of Angels 2 - LOA2

MMO Genre: F2P Action RPG
Platform Availability: Browser
Developed By: GTArcade

League of Angels 2 is the free to play sequel to the popular browser RPG where Goddesses battle the Orc Legion in a story driven campaign putting players at the heart of the action as the one chosen to summon forth Angels in the hopes of destroying the evils that have corrupted the world. Following on with the traditional RPG gameplay as seen in the original, League of Angels 2 has had a complete graphical overhaul with sleek 3D graphics and true isometric visuals even better than before.