Drakensang Online MMORPG
Developed by Bigpoint, Drakensang Online is the first adaptation of the Drakensang saga as a free to play MMORPG browser game. This is an action role-playing game with exceptional graphics and a compelling story with rich details. Players can complete the many missions of the PVE mode or face other players in the PvP arena. The struggle for freedom and survival of humanity will lead the heroes through many landscapes and countless adventures.

Immerse yourself in the epic story and join in the massive multiplayer battles. Explore gloomy dungeons, swamps, woods and caverns either alone or in cooperation with your team of fellow fighters to destroy the mighty dragon, or go head to head against other players in the PvP arena.

The multiple opportunities to develop skills and the choice of many weapons and armor enable players to shape a fully customized avatar in order to enjoy the flexibility of the combat system.

Players can choose to play one of three playable classes, which are the Dragonknight, the Spellweaver and the Ranger, to protect humanity against the creatures of Altera. Other classes should be introduced later.

The visually stunning game world, with picturesque medieval villages, verdant forests, gloomy swamps and dark caves, was developed using Bigpoint's Nebula3 engine, allowing rendering an unprecedented level of graphics and 3D effects in a browser game.

Drakensang Online is suitable for novices and RPG pros alike, as it combines the complexity of a PC RPG with the ease of an intuitive control system.

Screenshot: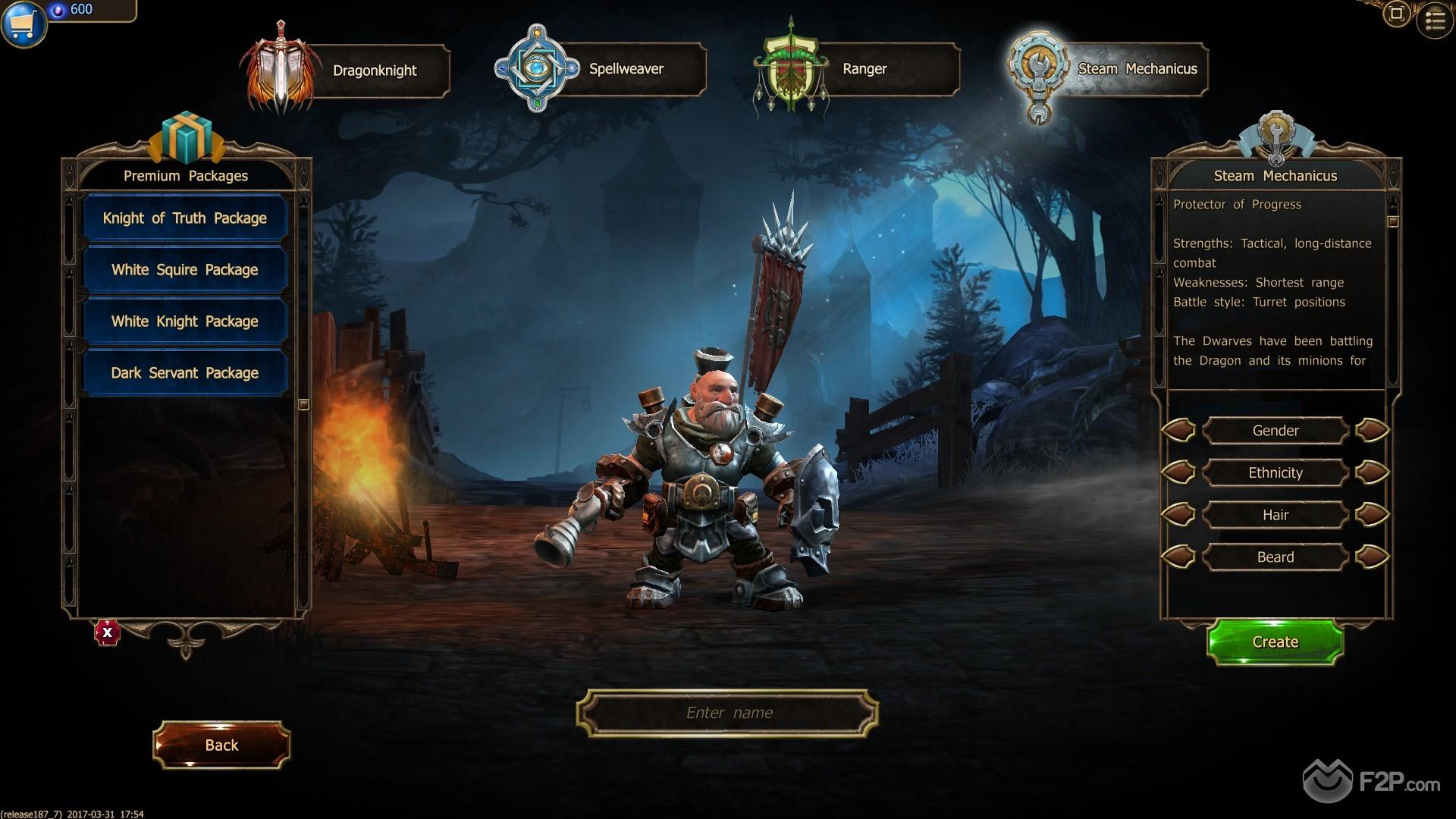 Add this game to your favourite forum, copy this
BB code: CONTROL + C and post it: CONTROL + V
Drakensang Online Videos