FREE MMOFPS GAMES
The Action MMOFPS genre allows players to have an instant action fix, where most FPS games offer quick matches in action packed player versus player conflict, either in an arena, a war-torn cityscape, another planet or some other hand crafted map location. The beauty of the FPS genre is it allows you to get straight into the action, with more and more shooters offering character customisation options to choose your weaponry loadouts and gear they make a perfect alternative to those that don't have the time to invest in an MMORPG. The genre has exploded over the years and players now assume the role of many different types of combat and, from robots, genetically enhanced soldiers, mercenaries and even vampires. There is a wide selection to choose from, broken down even further to client based MMO FPSs or easily accessible browser based games, such as huge list of our profiles are invaluable to help you get an overview of what each game offers, complete with screenshots, official videos and even our own gameplay commentaries to you can see the game in action yourself.
Best MMOFPS List
More Free games -> 1 | 2 | 3 | 4 | 5 | 6 | 7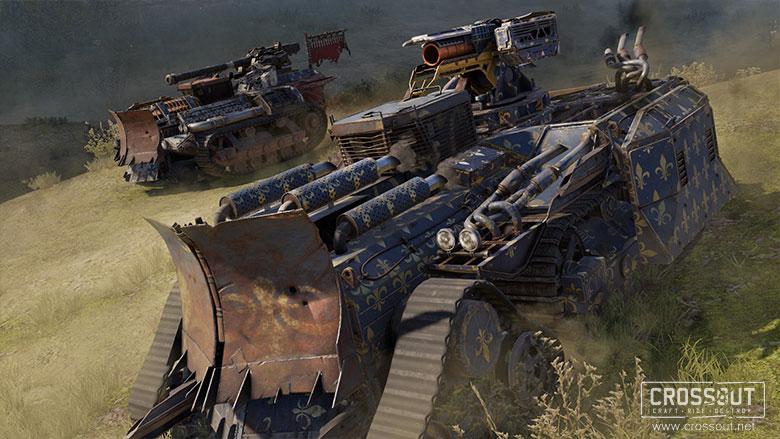 Crossout MMO
Crossout is a great F2P MMO Shooter developed by Targem Games and published for Gaijin.

Crossout is a free to play post-apocalyptic MMO shooter where players are able to construct and salvage their own dystopian vehicles of war from scrap and spare parts and battle against other real world players for domination. With hundreds of parts to collect and use players have an exceptional amount of customization and freedom to build their own completely unique battle machines to whatever look they prefer and equipped with all manner of gadgets, components and weapons.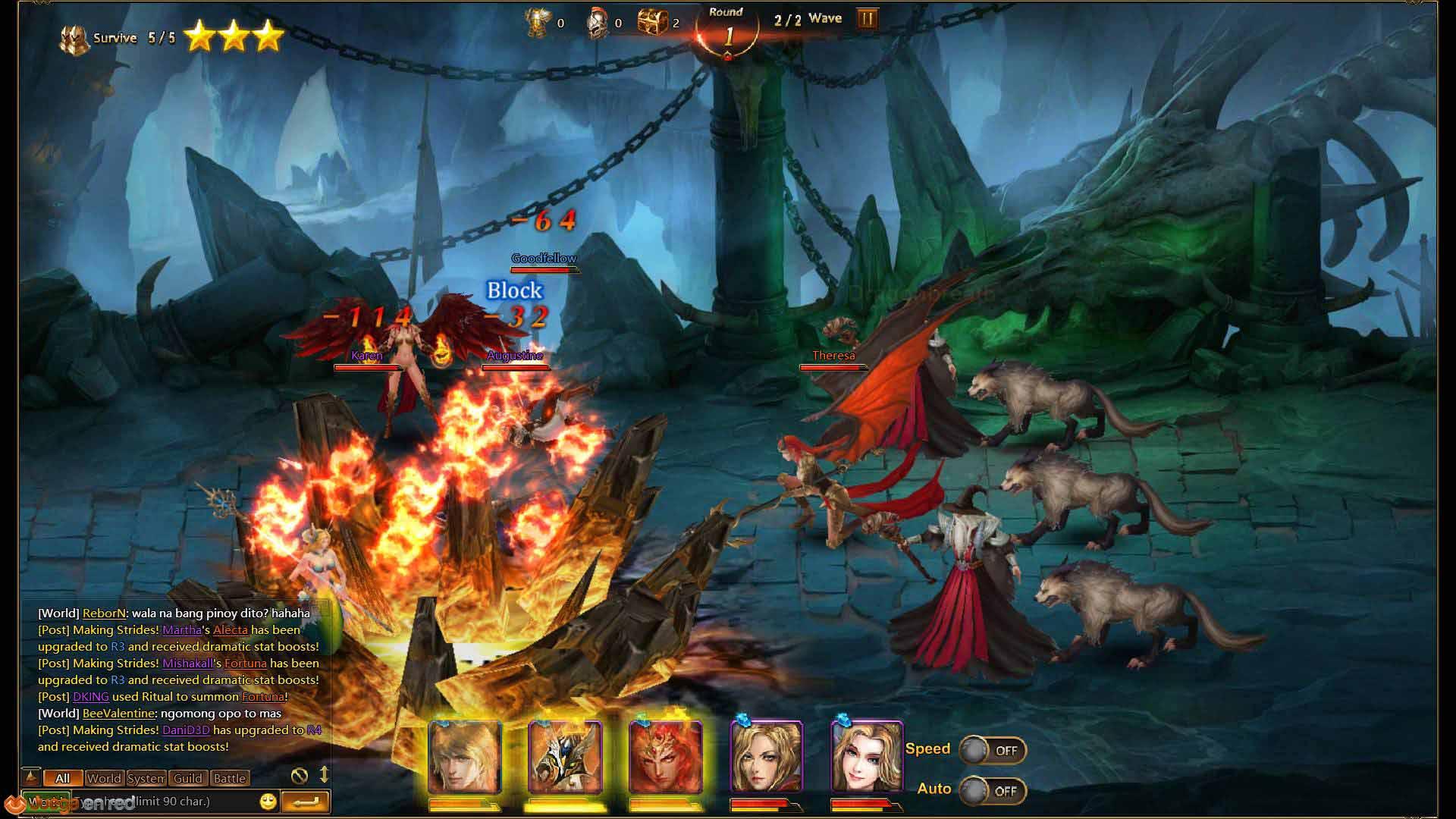 League of Angels 2 MMO
League of Angels 2 - LOA2

MMO Genre: F2P Action RPG
Platform Availability: Browser
Developed By: GTArcade

League of Angels 2 is the free to play sequel to the popular browser RPG where Goddesses battle the Orc Legion in a story driven campaign putting players at the heart of the action as the one chosen to summon forth Angels in the hopes of destroying the evils that have corrupted the world. Following on with the traditional RPG gameplay as seen in the original, League of Angels 2 has had a complete graphical overhaul with sleek 3D graphics and true isometric visuals even better than before.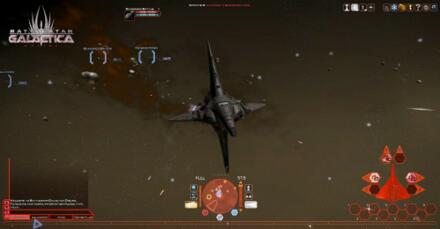 Battlestar Galactica Online MMO
Developed by Bigpoint for internet browsers, Battlestar Galactica Online (BSGO) is a free to play browser MMORPG which puts you in the cockpit of a spaceship as human or Cylon to join the battle between man and machine across the galaxy, with intense space combat and cutting-edge 3D graphics. There are multiple ships to command, with a huge variety of upgrades and customisation choices. Also, varied progression options that offer the freedom to create your ideal Battlestar Galactica character.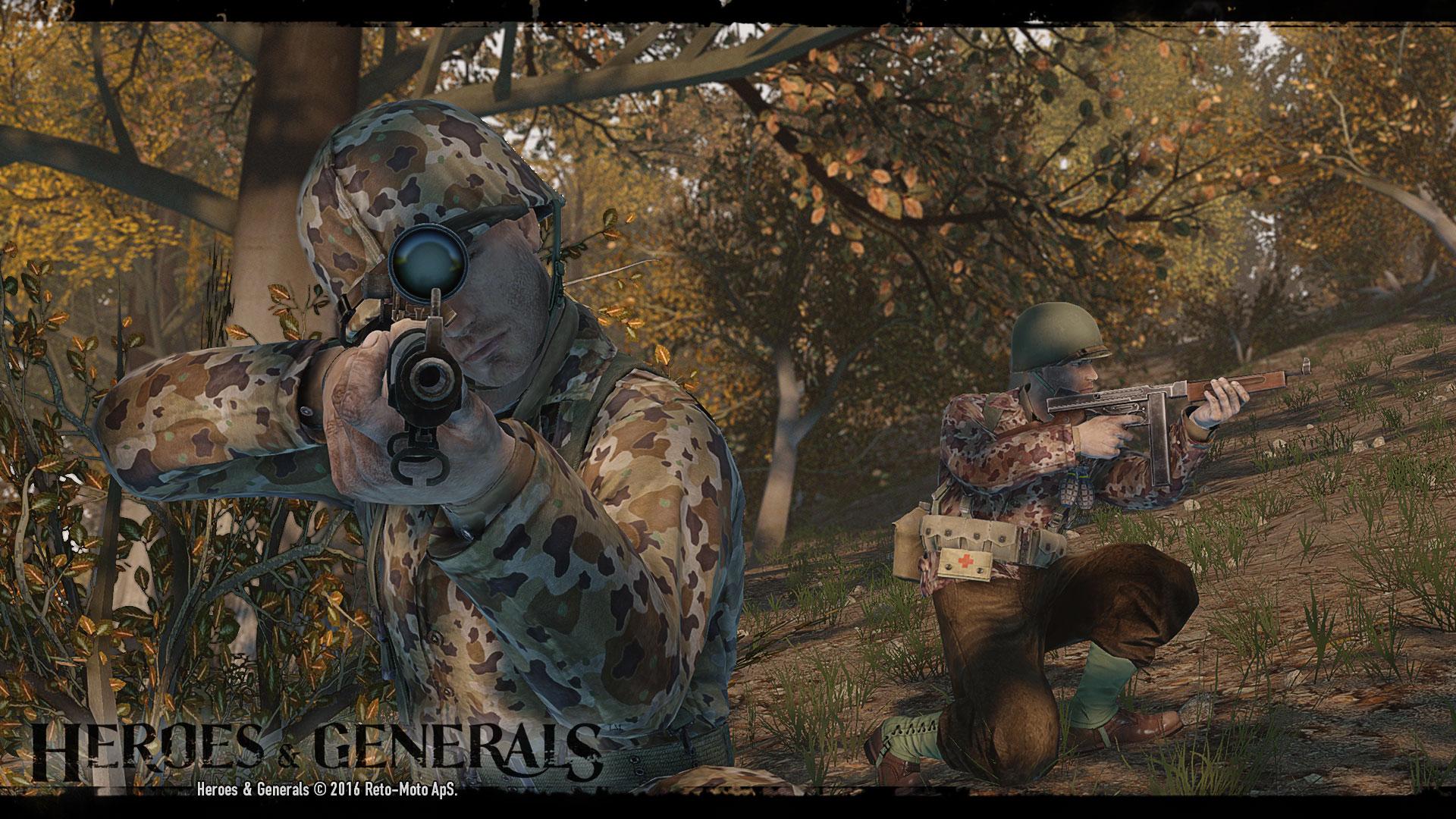 Heroes and Generals MMO
Heroes & Generals is a free-to-play cross-platforms MMO war game, developed by Reto-Moto, with totally different multiple game modes, which mixes different gameplays incorporating an action-packed FPS part with a RTS one. You can play the game as the hero on the battlefield, the officer making the tactical decisions to win the battle, the general command devising the grand strategy.

The game let you choose to join the US or the German faction. Once you have chosen a side, your game account will be locked to that faction for the remainder of the war. When the war has been concluded and one faction stands victorious, a new war will begin. You can then choose to remain on the same faction, or switch to the other one.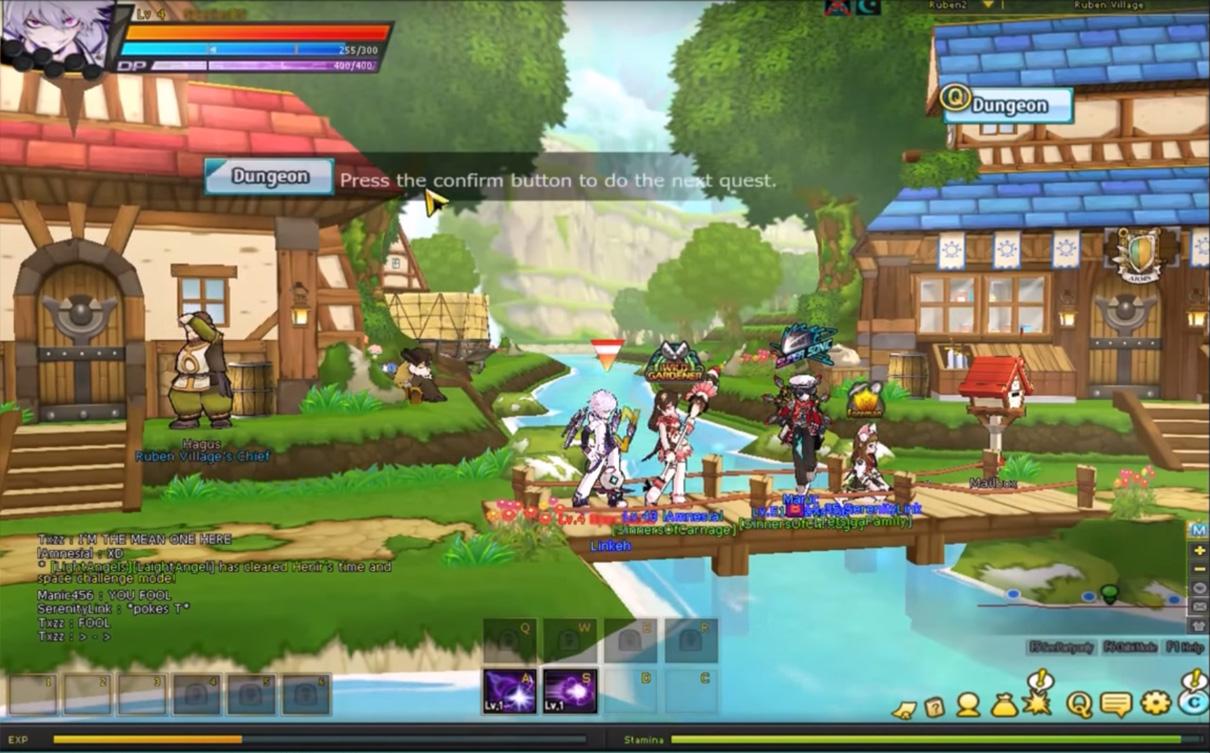 ElsWord Online MMO
Elsword is a fast-paced, multiplayer online action-packed beat 'em up, combining super slick combat and easy to master controls with wicked anime-style graphics.

Take on the roles of Elsword and his friends in this story based multiplayer online action game featuring exciting anime style graphics. Start a party or go solo through hundreds of quests and watch your character grow from a young adventurer to a battle ready hero. Level up to specialized job classes and shape your destiny.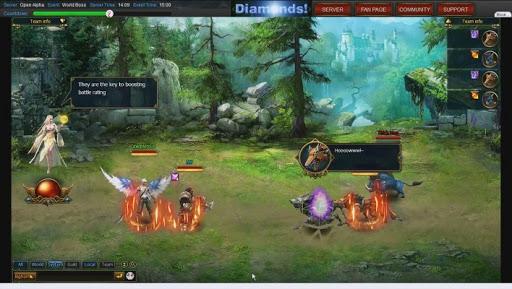 ShadowBound MMO
Shadowbound is a Free for Play Hero Building MMORPG, is a browser game, developed by R2Games

Shadowbound is a free to play browser-based hero builder MMO RPG where players can explore a variety of different in game features as they try to build up their characters Battle Rating and improve the combat proficiency of their fighting party by adding new companions, levelling them up, acquiring new gear and a score of other elements to improve the group. The game features some beautifully designed graphics including background environments and 3D character and NPC models that set it apart from some of the other games in this genre, all designed for Flash-based browser gameplay which doesn't require a client download to access it.

War Thunder MMO
War Thunder is a free-to-play flight combat MMO, developed by Gaijin Entertainment, set during World War II and dedicated to military aviation, armored vehicles and fleets. Players will take the roles of expert combat planes pilots, participating to massive historical battles against other players from all over the world.

The game is designed for a wide audience of players ranging from experienced virtual pilots to those who have never flown before. In order to provide a realistic flight sensation for players of every kind, War Thunder offers large variety of flexible and user-friendly control settings to control the flight of their aircraft and, if they wish, every single system and mechanism of it. Moreover, the game gives to players the chance to enjoy the game in their own way, using the virtual instructor, mouse & keyboard, joystick, gamepad and other devices.

SKILL Special Force 2 MMO
S.K.I.L.L. Special Force 2 is a free-to-play modern MOFPS developed by Dragonfly GF Co., Ltd that offers good graphics, balanced team warfare and a huge variety in gameplay and customization options with numerous weapons and equipment, varied maps and a grand selection of varying game modes.

In Special Force 2 players can choose between six elite military forces: SAS, the Special Air Service of the British Army, Delta, a special mission unit of the US Army, Spetsnaz, the special forces in Russia, GAFE, a Mexican special force, GIGN, a special operations unit of the French Armed Forces, and the UDT, elite forces of the Korean Naval Special Warfare. In the game you can customize your character through purchase of additional parts or items and features a large set of real-world weapons.

Star Conflict MMO
Star Conflict is a F2P MMO Space Shooter developed by Gaijin for Windows, Mac and Linux.

Star Conflict is an action packed space based third person shooter where players take control of their own starship, navigating the treacherous Galaxy is filled with all manner of hostile factions and alien invaders in a bid to hire out their services as mercenaries, adventurers or align themselves to the alliances and corporations that control the stars. This free to play MMO offers a wide variety of PVP and PVE content along with character/ship customisation options, crafting and a score of other features all set in a dynamic exceptionally designed universe with breath taking visuals.

Warframe MMO
Warframe is a cooperative free-to-play online action game developed by Digital Extremes for Windows and Playstation 4 that puts players in the boots of a member of the Tenno race, newly awoken after years of cryo-sleep into a solar system at war. As a Tenno Warrior players are equipped with an ancient exo-skeletal technology, named Warframe, which provides them with unimaginable power and skill.

In Warframe, players' progress by completing missions; as you complete more missions, you will eventually unlock new regions of space to explore, and gain access to powerful Warframes and Weapons. In these missions you will battle enemies and collect resources, credits, and affinity for your equipment. Sometimes you will find powerful individuals, and they will need to be dealt with to continue to even more perilous missions.

Smite MMO
Smite is a Free to Play MOBA game, developed by Hi-Rez Studios for windows.

Smite is a fast paced multiplayer online battle arena were players are able to select a wide variety of different deities and use their special abilities to defeat their enemies in exciting 5v5 team battles. The game gives a new spin on the classic MOBA genre, where instead of playing in an isometric top-down view point the game offers third person perspective combat, requiring a different set of skills, tactics and strategy to be successful. The controls are also different from players will use classic WASD keys for movement (as opposed to mouse click movement as is typical in MOBA games) and using the mouse to control your attacks.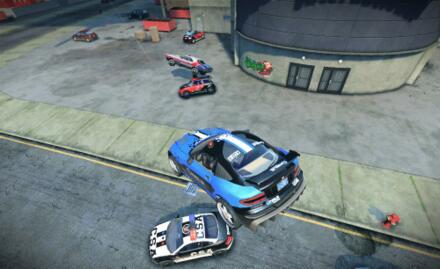 APB Reloaded MMO
Developed by Realtime Worlds for Windows, APB is a free to play third person shooter MMO game, set in San Paro, a persistent, online modern city which lives and breathes, filled with a population of civilians going about their daily lives. The game offers an expansive game world, divided into Action Districts (were you can engage in Missions, firefights, and open world activities), and Social Districts ( combat-free zones). It allows 100.000 players per World, 100 players per Action District and 250 players per Social District.

Nova Genesis MMO
Nova Genesis is a F2P Hero Building MMO RPG browser game, developed by R2Games.

Nova Genesis is a free to play browser-based fantasy themed MMORPG where players are able to choose from multiple classes as they adventure through a story rich game facing various challenges, earning experience and levelling up their hero character to improve their battle prowess. Players are able to play the game solo or work alongside other players cooperatively and even go head-to-head in PVP battles matching their wits and skills against other players from all across the world. As a browser-based MMO players can access the game directly through the games web browser after a quick registration and do not need to download any client to play.

Rainbow Saga MMO
Rainbow Saga is a F2P MMO RPG Browser game developed by NGames.

Rainbow Saga is a free to play browser-based RPG where players can explore a vast realm as one of three different classes as players embark on an epic quest as the Chosen One. During the game players will unlock all manner of different skills and items that will make them grow in power so that they can take on more difficult challenges, quests and instances and even engage in PVP with players from around the world. The wonderfully designed graphics use a chibi/anime style and are accompanied with a pleasant soundtrack and simple interface and basic controls.