FREE KIDS GAMES
Many free online games are marketed towards children, colourful MMO's with bright graphics, cutesy sounds and simple gameplay mechanics that make them accessible to children of all ages, though many are just as fun for adults as well! With the looking for a new cartoony manga action MMO or something appropriate for your own children to play cover a wide selection of child friendly games, many of which we have had the chance to play ourselves to write our reviews and highlight the available features play you can make an informed decision. With everything from growing your own farm, raising your own horses and other pets, simple dress up games where players can create their own avatar choosing different hairstyles and clothing to then interact with other players in a free online world. There is a large amount of choice available, covering many different genre of game and we make it our business to make that choice a little easier with our extensive list of f2p kids games.
Online Kids Games
More Free games -> 1 | 2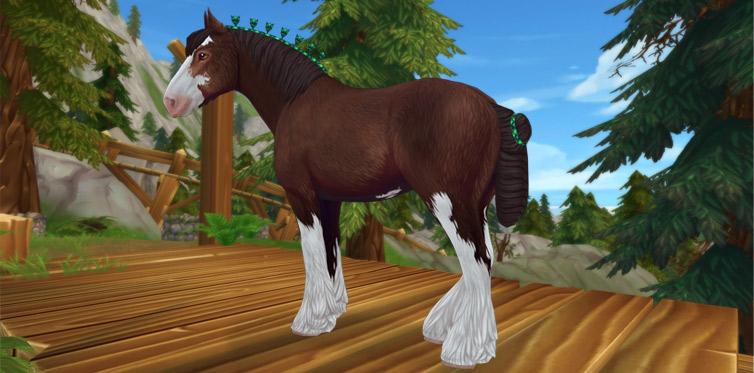 Star Stable MMO
Developed by World of Horsecraft AB, Star Stable is an MMORPG built specially for those with a passion for horses and games. This title is not only a game for girls but can be enjoyed by everyone and could easily be described as an enormous virtual role playing horse game for large numbers of players to enjoy together online. They have the chance to meet hundreds of other players to chat and help each other through the challenges and adventures Star Stable has to offer.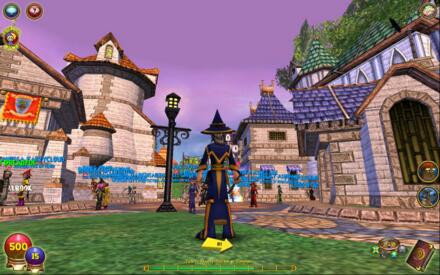 Wizard101 MMO
Wizard101

MMO Genre: F2P CCG MMORPG
Platform Availability: PC and Mac
Developed By: Kingsisle Entertainment

Wizard 101 is a free to play card collecting game aimed at younger audiences where they can explore a fantasy realm known as Spiral as a newly inaugurated wizards to the Ravenwood School of Magical Arts. Players will navigate the world of Spiral as they become embroiled in a story-driven adventure as the old teacher of Death magic, Malistaire Drake, has begun to plague the realm with all manner of ghosts and undead, by assisting the school headmaster Merle Ambrose players will travel from region to region to bring an end to Malistaire's evil plans . Navigating through the game is like a traditional 3D MMORPG, with players able to move around the environment, talk to NPCs to shop or pickup quests, and even communicate with other players.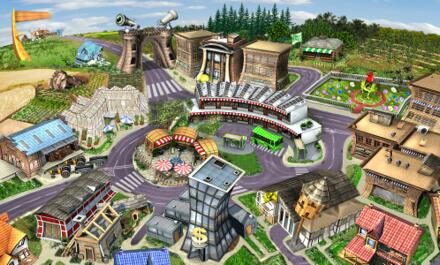 Farmerama MMO
Farmerama is a f2p browser-based, developed by Bigpoint. It is a mmorpg where you live as a humble farmer. Make the best of life and carefully tend your greatest asset: your land. Ready to play directly in your web browser, set your field, where there's a farmhouse, barn, mill, water tower and manure pile on this field for you to use. Breathe in the fresh country air and starting farming. There's lots of work to be done and no time to rest! Your field is divided into a grid. On this grid, you can farm your land, plant trees or raise animals (see "Livestock" for more info about animals).

Big Farm MMO
Big Farm is a Free to play Farm Managing MMO developed by GoodGame for internet browser games.

In Big Farm players are put in charge of their newly acquired farmland, left to them by their Uncle George, which to start with is small, slightly rundown and in much need of some care and attention. Thankfully you are not expected to undertake this task on your own, with the assistance of hired farmhands, helpful neighbouring ranch owners and business minded suit, you will be well armed and informed on how to get the most out of your humble plot of land and making big money in no time.

Hero Zero MMO
Hero Zero is a free to play flash based browser game that lets the player take on the role of a wannabe fledgling superhero; starting out as your average Joe type neighbourhood watch who does little more than save kittens from trees and helps old people cross the road, in time your hero will be in every villains' nightmares! Begin your journey and watch as your hero escapes their sleepy little town and heads out into the big wide world of gangsters, thugs and criminal masterminds.

Luna Online MMO
Luna Online Reborn

MMO Genre: F2P MMORPG
Platform Availability: Windows
Developed By: Suba Games

Luna Online is a free to play 3D MMORPG where players can choose from a variety of evolving clsses as they take on quests and explore the world of BlueLand in an adventure focused game where taking on quests advances the story and allows players to seek out new areas. With its anime themes and cutesy graphics players can get access to thousands of items, mounts and pets to create and customize their own unique character and carve out a piece of the world for themselves. Rally alongside the three races; Elves, Humans and the dark Majin to fight the evils that now rise to threaten the land in this colourful and fun title.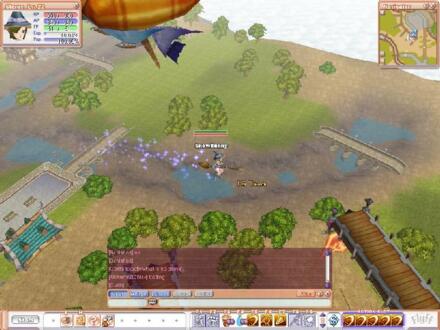 Flyff MMO
Flyff is a Free2Play MMO Game

In ancient times, five Gods of Lais sought to create a new world with new inhabitants that could live harmoniously among them. They gathered and agreed to create Roika Mainland; their new world. They created water and the earth, animals and plants as well as Humans. At this time, and at all times in Roika Mainland, it is a time of peace.

After years of peace, the God's decided to leave Roika Mainland and create a new world. With this, in an attempt to maintain the golden age of Roika mainland the Gods of Lais handed all of the secrets of the land as well as the core part of the revolution-genesis gear over to the kind race of Dwarf. The God's only wish was that the world would remain as beautiful and peaceful as it was in their rule…….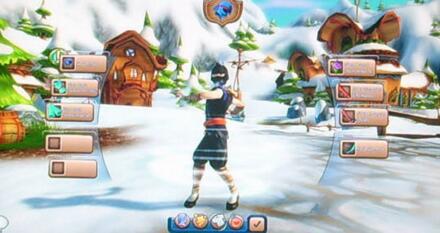 Free Realms MMO
Free Realms is a free 3D virtual world with stunning unique graphics and fun, quirky activities. Free Realms is an attitude. It's innovative, dynamic and deep. Welcome to Free Realms, where there's so much to see and explore!

Free Realms offers a variety of features, including:

* Free Gameplay: Free Realms is free to play; however, additional content can be accessed through a Membership or micro-transactions.

* Rich Character Creation: With thousands of customizations and combinations, you can blend fantasy and reality to create your perfect avatar.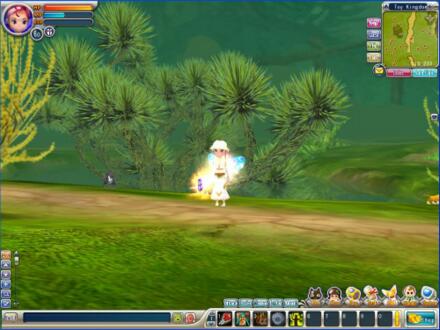 Fairy Story Online MMO
Developed by Ngames for Windows, Fairy Story Online is a 3D fantasy MMORPG set in a world of fairy tales. It is a mix of fairytale adventure and breathtaking combat.

Choose your class between: Brave (Users of magic), Naughty (melee fighters) and Sympathy (they use their magical abilities to heal their allies).

In the game, you can explore an enchanting 3D fairytale world by foot on or one of a dozen mounts; Synthesize cute pets to fortify your kill attempts in battle; or customize weapons and a range of protection clothing before engaging in battle. It features cards. All classes of cards in the game are our necessities to make better items. Cards with different attributes are embedded into the item to enhance item function, so that item can obtain corresponding attribute and its ability will enhance in different degrees.

Oh My DollZ MMO
Oh my Dollz is a browser based mmorpg where the players can create and customize their female avatar. The game has a strong social component and the community it's mainly female people. The gamer can modify their doll in each part such as: skin color, hairs, eyes, nose etc.

The player can also change the clothes of his characters buying them in over 30 shops around the game world.

Players will have also a personal house and they can modify it in every part with furnitures and much more!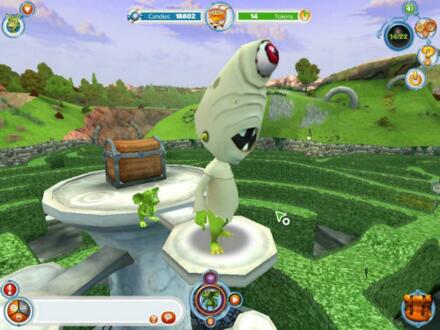 Planet 51 MMO
Developed by Ilion Animation Studios for Windows, P51 Online is a free to play Massively Multiplayer Online (MMO) game based on the animation picture Planet 51. It's an officially licensed product. It allows users to land on Planet 51, exploring it and interacting via the internet in a virtual world populated by other fans of the film.

There's loads to do at Planet 51 Online! For a start, there are hundreds of friends that you can interact with. You'll also be given dozens of challenges and missions, you'll be able to explore and discover areas and elements of Planet 51 not seen in the film, play gripping video games, personalise your avatar with endless combinations of facial details, clothes and accessories, and even take your favourite pet along with you on this wonderful adventure.

oloko MMO
Oloko is a browser based mmorpg developed for Windows. This is an mmorpg for young people and child and is characterized by a very colored graphic with a really nice cartoon style.
In the game there is the possibility to do a lot of things, such as plant and gather a lot of plants, learn a profession, gather a lot of items and trade them, customize as you wish your character.
The game is simple and it's really good for every gamer that has few time to play, even if the more hardcore gamers can find a lot of things to do inside Oloko.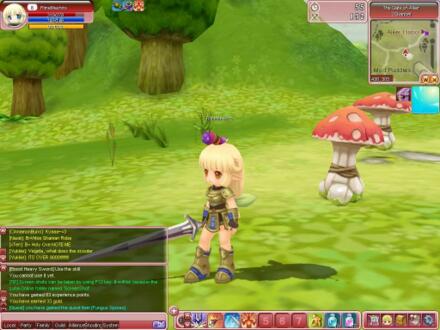 Luna MMO
Luna Online is a cute free-to-play fantasy MMORPG that emphasizes user communities. Among the game's unique social features are the Match Making System, which helps players find the perfect match to play with, and the Family System, which lets players join up and operate a farm together. Other characteristics include flexible character development with jobs, superior graphics, cute character designs, and fast paced action.

Luna Online features over 40 different Job classes and hundreds of unique skills, Luna Online offers players nearly limitless customization options, all designed to be effective when playing solo or with a group of friends. Powerful character customization tools and deep crafting options allows you to maximize your character's potential based on the choices you make and the friends you meet along the way. Join the armies of humans, elves, and dwarves as they band together to harness the power of the Goddess Luna and turn back the tide of evil demons threatening to destroy their world forever!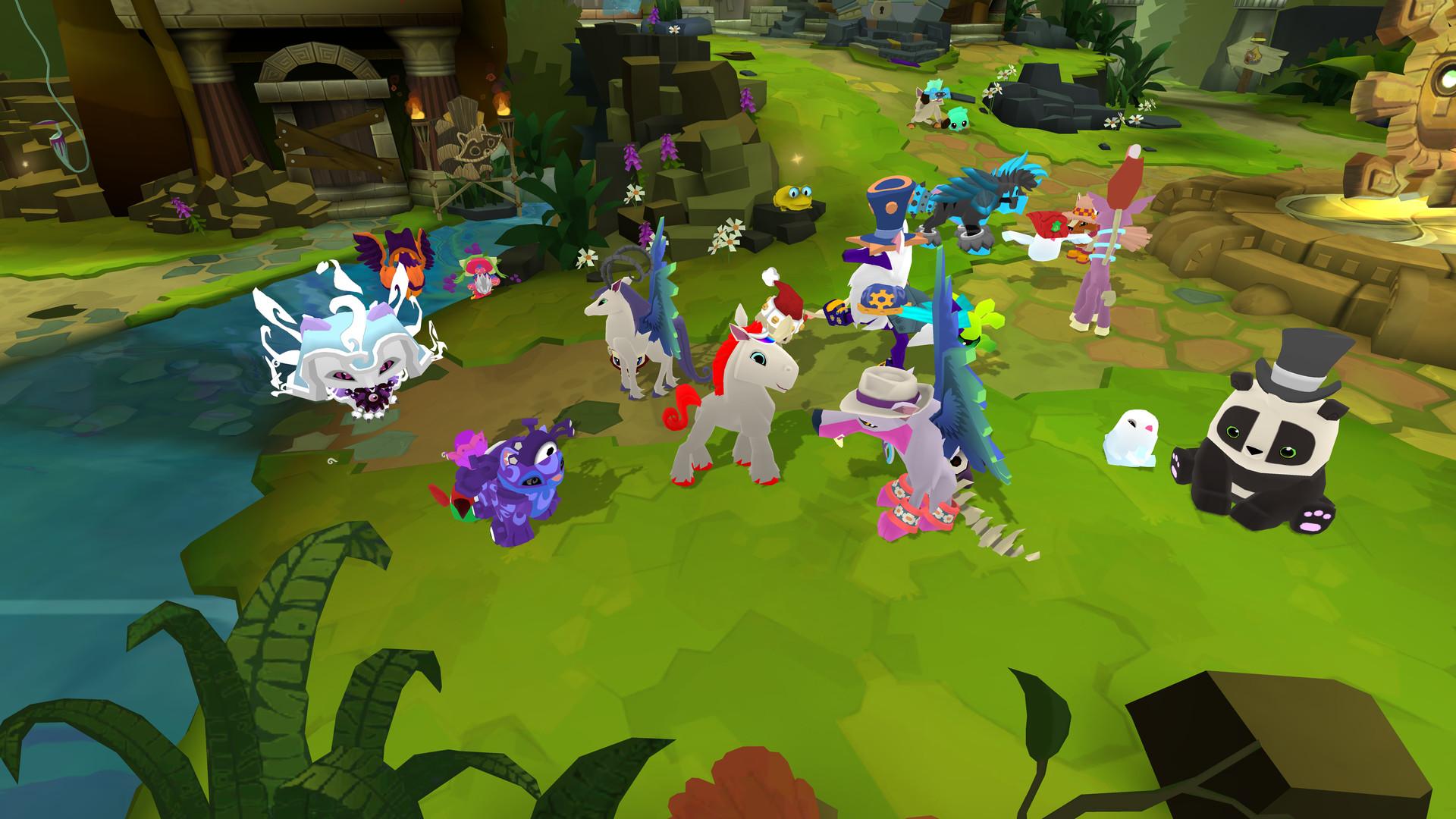 Animal Jam MMO
Animal Jam is a F2P Simulator MMO for browsers, developed by WildWorks & National Geographic.

Animal Jam is a free to play online playground for children that love animals and like to have fun playing games whilst learning about the wild. Players are able to create their own animal characters, customise them, dress them up, build a den, adopt pets, play games and access a number of educational features. The game was created in partnership with National Geographic and by learning and playing users can acquire in game currency to buy lots of fun and useful items. The game is completely browser-based and does not require a client download to play.