FREE MMO GAMES
One of the biggest genres of online games is the MMORPG, going back over fifteen years since the likes of Ultima Online, through to giants of the genre such as EverQuest and World of Warcraft to some more modern classics such as Star Wars: The Old Republic and The Elder Scrolls Online. These online RPGs cover all manner of themes, worlds, franchises and genres themselves, often as not making it difficult to choose between them, especially when you can get half a dozen MMO RPGs released in the same year. Whilst on the surface many of these online games appear to be very similar it is only when we start to look at the details and break down the features and mechanics that we begin to see the true differences. That's our job, we play these games and review them to make it easier on you when making your decision of which free game to play, whether you like Orcs and Elves or Jedi and Sith, whether you like the more grindy Asian style MMO or martial arts Wuxia style MMO, whether a new game with its own lore or a popular franchise where you final get to play in that universe as your own unique hero. We test them all; we bring you the details and let you decide which is right for you!
Free Online MMORPG
More Free games -> 1 | 2 | 3 | 4 | 5 | 6 | 7 | 8 | 9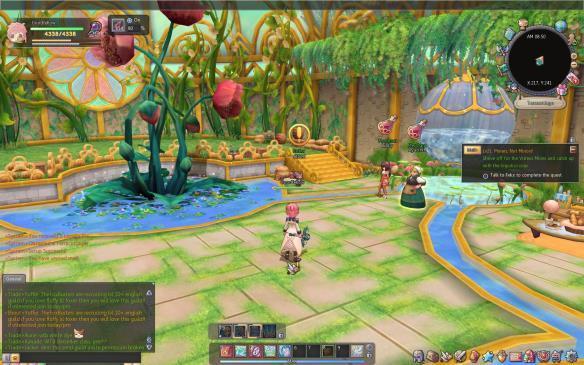 Twin Saga MMO
Twin Saga

Genre Type: F2P RPG MMO
Platform Accessibility: Windows
Development By: X-Legend

In Twin Saga players step into the shoes of the hero of the realm, chosen by a powerful magical Queen that rules the land you will be her champion to battle against the sister that wishes to overthrow her and conquer and enslave the land. This colourful and cutesy anime is a traditional story focused, quest based MMORPG where players can play as nine different classes, earning gear and powerful items to improve their character and take on even greater PVE content and battle against other players in arena based PVP.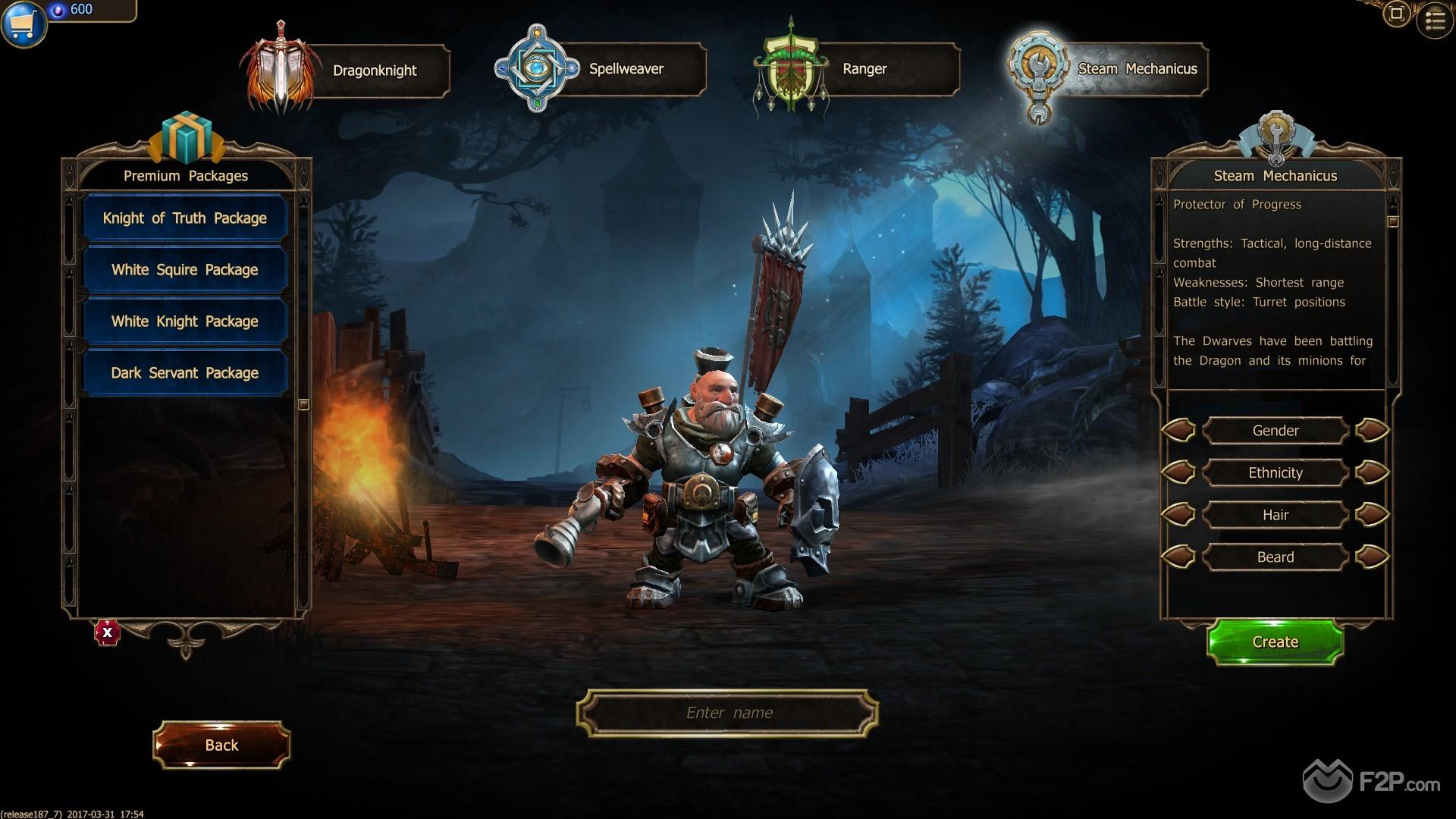 Drakensang Online MMO
Developed by Bigpoint, Drakensang Online is the first adaptation of the Drakensang saga as a free to play MMORPG browser game. This is an action role-playing game with exceptional graphics and a compelling story with rich details. Players can complete the many missions of the PVE mode or face other players in the PvP arena. The struggle for freedom and survival of humanity will lead the heroes through many landscapes and countless adventures.

Immerse yourself in the epic story and join in the massive multiplayer battles. Explore gloomy dungeons, swamps, woods and caverns either alone or in cooperation with your team of fellow fighters to destroy the mighty dragon, or go head to head against other players in the PvP arena.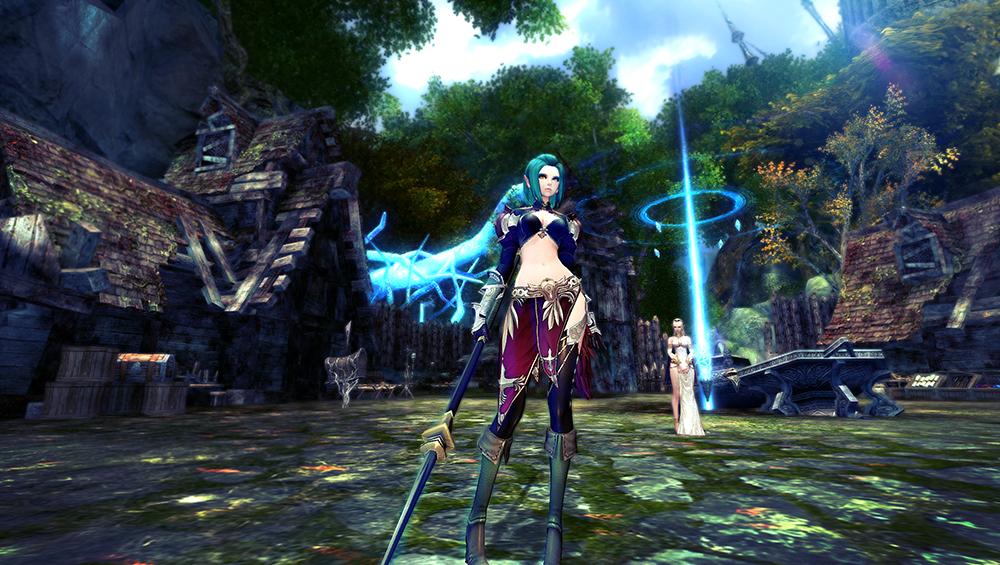 Echo of Soul MMO
Echo of Soul is a F2P MMO RPG developed by Nvius.

Echo of Soul (EoS) is a free to play fantasy-based MMO where players embark on an epic journey across a vast landscape that they can explore and seek out great challenges and even greater rewards. With a variety of classes to choose from players can enjoy solo-based quest content, PVE and PVP or group up with other players and friends to tackle some greater threats within the game including party dungeons. The game comes complete with its own companion mobile app where players can track their auctions, manage their character inventory and talk to other players online to arrange meet ups in game and plan their gaming sessions.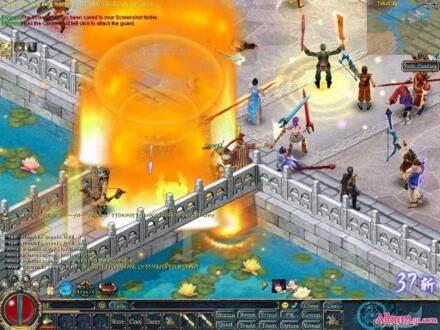 Conquer Online MMO
Conquer Online is a free-to-play 2.5 MMO developed by TQ Digital Entertainment offering a fast-paced combat and a myriad of PvP options. Set in the beautiful and opulent world of oriental fantasy in ancient China, the game favours a straightforward combat-focused play style, incorporating common elements of many MMORPGs such as wealth, fame and character development.


Players will take control of a strong and gallant hero, slaying frightful monsters and completing dangerous quests with their friends. There are eight classes for them to choose from: Warrior, Ninja, Trojan, Archer, Monk, Taoist, Pirate, and Oriental Assassin, each one possessing a unique set of skills and powers. In addition, characters can also join various sub-classes and receive different bonus effects. In order to further customise your character, the title features in-depth customization options for an abundant choice of beautiful garments, hairstyles, mount armour, and even weapon accessories.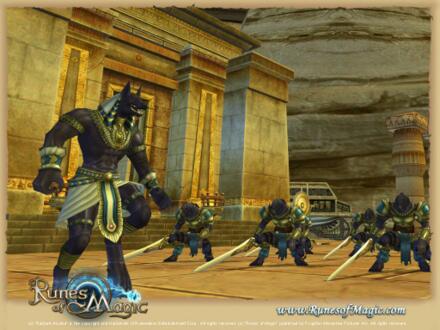 Runes of Magic MMO
Runes of Magic is a FREE fantasy MMORPG (Free MMORPG Game) without monthly costs and free to download. Dive into Taborea, a magical world full of wonders and ancient mysteries. Meet mythical and dangerous creatures and solve the puzzle of the long perished kingdoms.

Features

• Free2play: no monthly fees, free download

• Extensive dual class system (six primary and secondary classes)

• Versatile spell and attack combinations

• Enthralling background story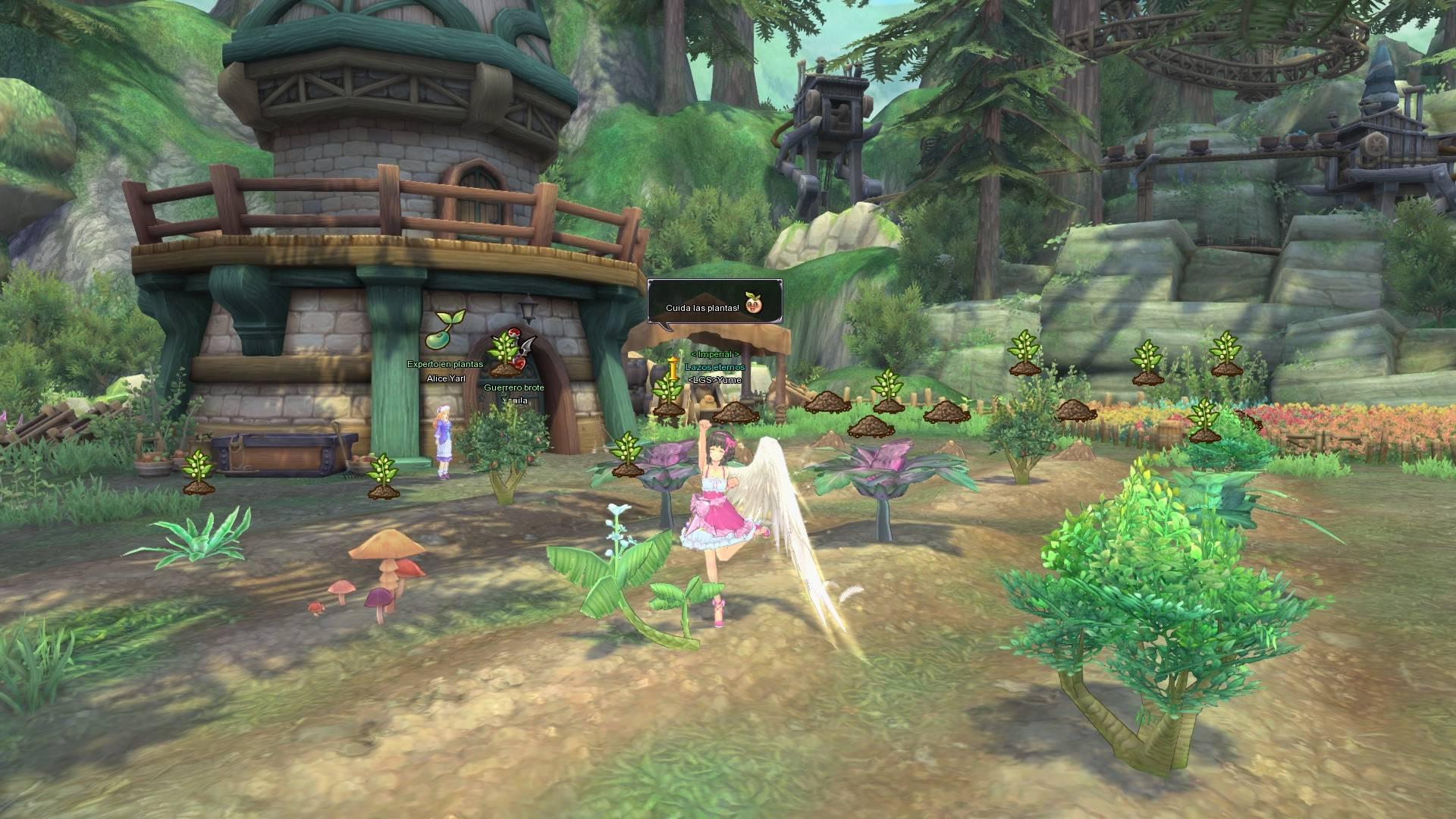 Aura Kingdom MMO
Aura Kingdom is a Free to play Fantasy MMORPG game genre, developers by X-Legend Entertainment for Windows Platforms.

With the absence of Gaia's heroes, Reinhardt and Suna, the world is vulnerable to the various threats that these two kept at bay. The appearance of the unknown black armoured knight and his army of Demons and necrotic creatures that his command the world is once more threatened and looks to new heroes to rescue it. The world itself has awoken special abilities and spiritual powers in certain individuals, making this person an Envoy of Gaia, those who are destined to save the world and destroy the evil from its lands.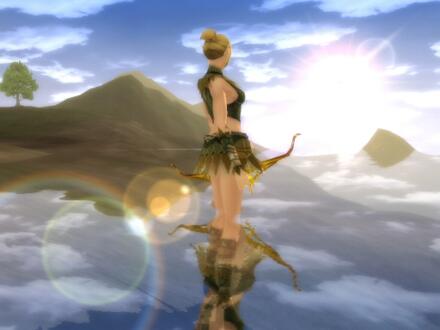 Last Chaos MMO
Last Chaos is an on-line role playing game where thousands of players can simultaneously be connected, fight and upgrade their courage and battle skills through adventures, quests and crafting skills with fellow adventurers. It is set in the land of Iris, a place where anarchy, terror and ambition reign after an epic struggle between the Gods
In the world of Last Chaos, the mortal races fight for power and conquest of Iris. In a land of shifting alliances, bloody betrayals and insatiable ambitions, players have full control of their destiny; every action and decision is meaningful and important. Fate rests on their shoulders and they determine the evolution of Last Chaos's story through brutal warfare, brilliant strategy and political power. By accomplishing missions, learning crafting skills and experiencing adventures in the huge and unknown world, players acquire the bravery, intelligence and strength to become the true ruler of Last Chaos.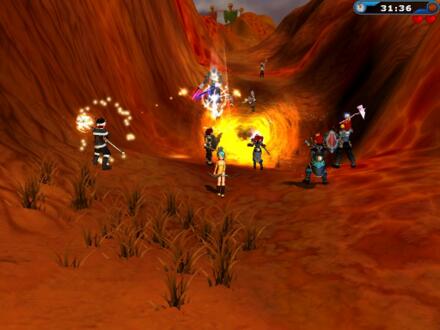 Fiesta Online MMO
Developed by Ons On Soft for Windows, Fiesta Online is free-to-play 3D MMORPG with more than 2 Million players worldwide. The game is now available for European players in German, English and soon French and Spanish.

It features detailed Comic 3D Graphics, an unique character development based on four classes, PVE and PVP Gameplay, and numerous Quests for single adventurers or groups.

Choose your character between: Warrior (brings immense strength and hand-to-hand combat experience that makes them the centre of any band of players), Cleric (Clerics support their companions with the healing Power of Light and can annihilate their enemies by summoning the Anger of Goddess Teva), Archer (Archers have command over a wide range of skills including the ability to invoke the forces of nature for protection) or Mage (The energy of Isya flows through the Mage, which can be channelled into their perplexing magic spells).

League of Angels MMO
League of Angels is a Fantasy Free to Play MMORPG Browser Game, developed by Uuzu.

This browser-based fantasy MMO RPG is completely free to play and allows players to step into the role of a chosen hero at the beginning of their adventure as they prepare to ultimately face the Dark Lord. On their journey they will entice a number of individuals and heroes to their cause that will fight alongside them in battle against the forces of evil. This simple point and click adventure concentrates on players levelling up their hero and their companions and equipping their party with epic gear.

Rift MMO
Rift is a MMO RPG F2P for Windows developed by Trion Worlds

On the world of Telara all the elemental planes have reached a focal point where the planes intersect with each other, control of such a place will yield great power to its user and so the Dragon deity of Extinction, Regulos, banded together the other ruling elemental planner Dragons with the purpose of invading Telara. The Dragons were all beat back, Regulos cast back into the elemental planes and his five Dragon allies trapped beneath a ward to seal them away forever, but this was not to be. Regulos reached Telara, broke the ward and now Rifts have begun to appear all over the world that have started to empower the dragons for their new war.

ArcheAge MMO
ArcheAge

MMO Genre: MMO RPG F2P
Platform Availability: Windows
Developed By: XL Games

This free to play fantasy MMORPG is an open sandbox world of adventure with more classic themepark elements that direct players to different areas to encounter new creatures, find new features and progress the storyline through quest-based content. ArcheAge was initially developed for a Korean/Asian audience the game has been ported to the Western market but still retains many of its Asian origins. The game offers classic features at a much larger scale in terms of a huge open world, massive PVP including Castle sieges and naval combat, open world non-instanced housing including castles, farming their own garden and a variety of other features that will truly immerse players in the world.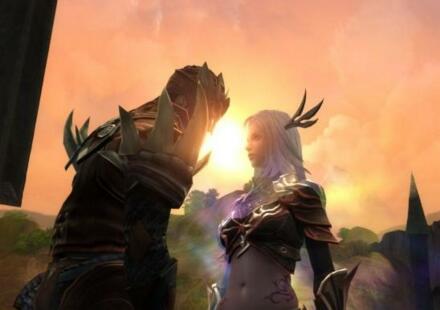 Aion MMO
Aion is a Free-to-play fantasy MMORPG developed by NCSoft. In Aion, you are a winged Elyos or Asmodian, sworn enemy races, exploring a world of breathtaking beauty ripped asunder by a celestial war. In this stunning massively multiplayer online roleplaying game, abundant solo adventures, intriguing epic group quests, challenging dungeons, and massive Legion raids hone your battle skills to new heights. Take the fight against the dragonlike Balaur invaders into Balaurea, your common enemy's homeland, to save the shattered world you love.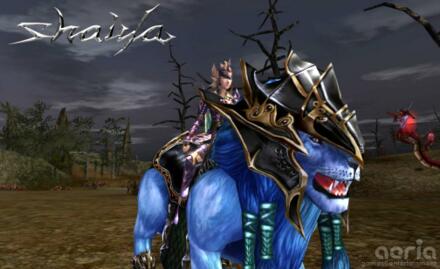 Shaiya MMO
Shaiya is one of the most populated free2play and is completely localized in several languages: english, deutsch, french, turkey, poland, spanish, portuges and italian.

Inside the game there are four playable classes: Human, Elfs, Vail and Nordein, all with their features.

There are also four different classes to play: Defender, Fighter, Priest and many others that depends on which race belongs your character. Each of these classes are like the main roles in the other games: Tank, DPS and Healer.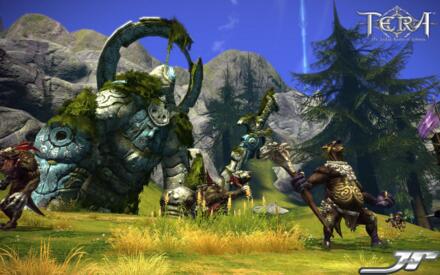 TERA MMO
TERA (abbreviation of The Exiled Realm of Arborea) is a free to play action fantasy MMORPG developed by Bluehole Studio which is set in a breathtaking world conjured by two dreaming primordial gods. The game features stunning graphics and a very intense and rewarding combat where skill, position, timing and aim determine success in combat.

TERA is a world rich in lore and dramatic stories where players embody soldiers of the Valkyon Federation who fight to forge a new future while redeem the mistakes of the past. In the game you can explore rugged mountains, across searing deserts, hazardous jungles and other lush environments.