FREE MMO GAMES
Free Online MMORPG
More Free games -> 1 | 2 | 3 | 4 | 5 | 6 | 7 | 8 | 9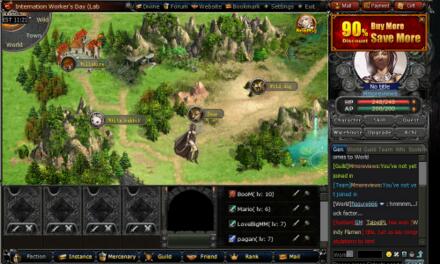 Dragons Call MMO

Dragon's Call is a 2D browser-based, turn-based,fantasy MMORPG, developed by Everdream Studio for internet browsers. Equip your character with a variety of weapons and use skills and magical abilities to travel through mysterious lands. When working in different places, you'll obtain corresponding reputation rewards, as well as certain amounts of EXP and gold. And when your reputation reaches a certain level, you can also get preferential treatment and unexpected surprises accordingly.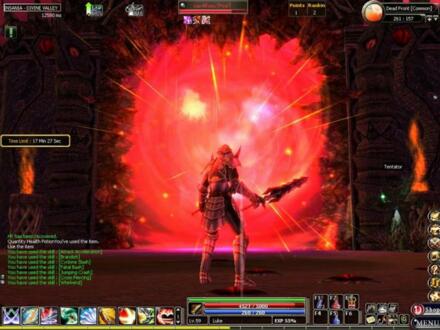 Dekaron MMO
Dekaron is a F2P Fantasy MMORPG for Windows, published by Nexon.

Dekaron is a free to play fantasy-based MMO RPG set in a realm where evil from the Abyss once more threatens the lands of men as the dark lord Karon threatens to once more break the seals that imprison him and lead his hordes to the ultimate extinction of the human race. The game allows players to choose from a wide variety of classes and has a rich and detailed lore background to create an immersive world for players to explore. The game is packed full of stock MMORPG features as well as a number of unique elements.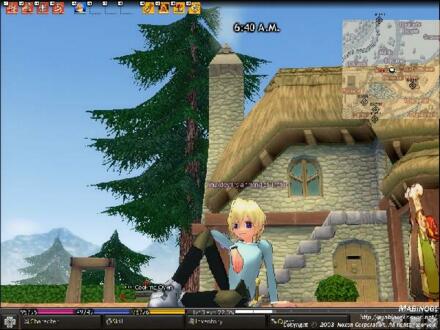 Mabinogi MMO
Mabinogi is a fantasy MMORPG teeming with exciting opportunity and adventure!

Dynamic Combat Experience

* Mabinogi's 2.0 real-time combat system puts you in command of combination attacks, defensive skills, counter-attacks, and special moves! All combat skills are interrelated: you MUST read your opponent's moves and react accordingly to master the art of Mabinogi combat!
* Easy to use, difficult to master! The combat system is very intuitively designed for players of all levels. For some extra assistance, you can just utilize the auto-combat mode to help manage your battles.

Eternal Saga MMO
Eternal Saga is a browser-based free-to-play MMORPG developed by Reality Squared Games, where you have to save the world from a demon invasion. Players will be able to explore new worlds, join up with their friends, and build a unique and powerful set of skills as they fight powerful enemies.

The game offers three different classes which players can choose for their adventures: Hunter, Warrior and Mage. The Hunter wields a bow and is an expert of ranged combat with high critical damage. The warrior wields a sword and is good at melee combat and defense. The Mage wields a staff and uses its knowledge of the elements to launch powerful magic attacks.

Knights Fable MMO
Knight's Fable is a browser Free to Play MMO RPG game, developed by R2Games and YOUZU Games Hongkong Limited.

Knights Fable is a classic point-and-click MMORPG that focuses on players building up their hero by earning and unlocking various items and gear whilst levelling up their character to make them a strong as possible. Players are able to collect and control various beasts to accompany them in battle and explore a wide selection of different game features such as PVP, quest-based activities, key events and even down time mini games such as fishing. The game is completely free to play and can be accessed through the web browser without the need for a client download.

ELOA MMO
Elite Lord of Alliance (ELOA) is a F2P Action MMO RPG for windows developed by NPICSOFT.

ELOA is a free to play fantasy RPG where players step into a realm in turmoil as evil denizens plague the land; dropped into the middle of battle, players begin their journey on the rise of becoming an Elite Lord of Alliance. The game boasts highly detailed and colourful graphics creating a vivid and huge world to explore, broken down into instanced based locations players can progress through these areas picking up a variety of quests and defeating enemies in explosive combo busting battles.

Dragons Call 2 MMO
Dragon's Call 2: Revival of the Giant Dragons is a free to play MMORPG set in a fantasy world of magic and dragons, take on the role of a gallant hero as you battle evil and explore the wonderfully crafted world. A different take from most MMORPGs DC2 is a 2D side-scrolling platform MMORPG with beautiful illustrative graphics making up the characters, monsters and and game world itself.

Play as one of three classes; Warriors who make up the strongest fighters on the battlefield using long swords and they are able to parry attacks and take more damage, Assassins wield daggers and are the masters of stealth and misdirection able to dodge their enemies attacks and Mages who harness the power of the elements to bring devastating attacks on their opponents. There is zero character customization within DC2, only the ability to choose your characters' name and gender, but there is a whole host of items and gear that can be picked up during gameplay.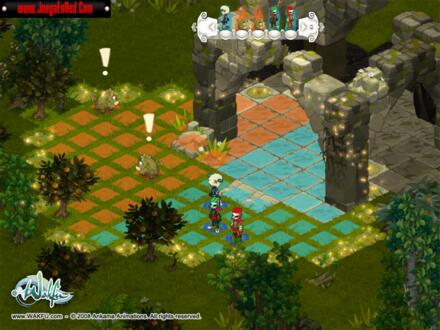 Wakfu MMO
Wakfu is the continuation of the online game DOFUS, developed by Ankama. Its story takes place around 1 000 years after the beginning of the age of dofus and invites players on a captivating new adventure in the different lands of the World of Twelve.

With a choice of 16 playable classes, players can be fierce warriors, magicians with healing powers or even summoners that have the ability to call upon plants or animals. A robust set of customization give players the opportunity to create their own unique character.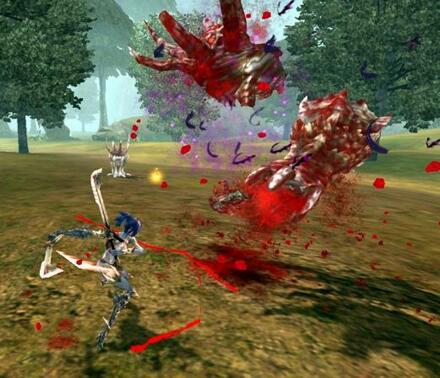 Requiem Bloodymare MMO
Requiem: Bloodymare is a massively multiplayer online game for mature audiences that will immerse you into a dark world of bloodshed devastated by generations of scientific and magical abuse. You'll need to fight against the grotesque monsters that stalk the cursed land, and band together with your allies to survive against the stronger, bloodthirsty creatures that only prowl at night. Use a wide selection of weapons and the mysterious powers of Beast Possession to strike down your enemies and destroy evil. Requiem Online offers a refreshingly new approach to the MMOPRG genre with its grim, dark atmosphere and tense, blood splattering action.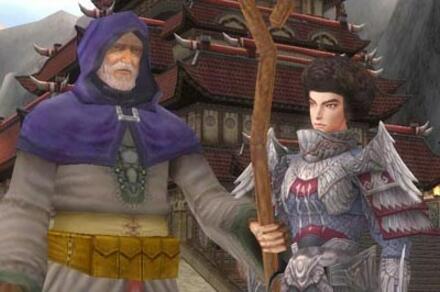 Rohan Blood Feud MMO
Rohan: Blood Feud is a massively multiplayer online role-playing game (MMORPG). The game is a rich and expansive persistent online world, set on the continent of Rohan. The land is full of quests to embark upon, from simple to glorious. Friends and enemies will be made and lost, spectacular battles will be fought, and an abundance of unique game features will keep players on the edge of their gaming seats. There are many features of the game that set it apart from more traditional MMORPGs, including: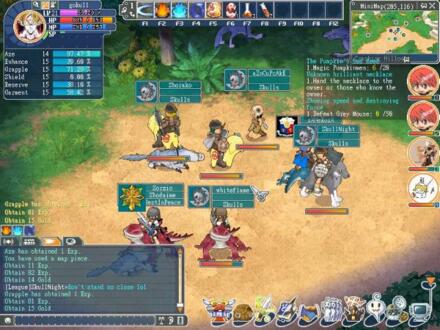 Angels Online MMO
Long long ago, there was no difference between the heaven and human world… Every corner was filled with happiness until one day something unexpected happened. The archangel Lucifer fell in love with a girl; however this girl was already in love with another angel. Lucifer lost his mind and transmuted this girl into dew and the angel into starlight in order to separate the two lovers forever.

Lucifer knew he would be punished sooner or later, so he gathered a rebellious army and attempted to overthrow the rein of Jupiter. Afterwards, Lucifer and his rebel army failed and were expelled to Hell. Ever since Lucifer was expelled to hell, he has been planning his revenge. He is expanding his evil forces now, and has founded a demon-training camp, with the purpose being to destroy the Garden of Eden, and what's worse, Lucifer believes it's the right time to take his revenge on Jupiter.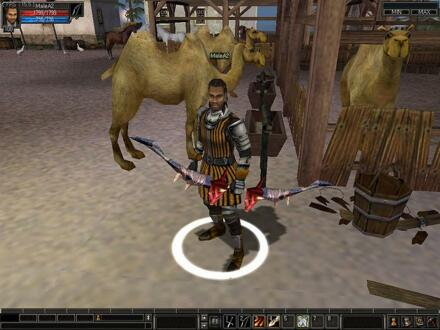 Deicide Online MMO
Deicide Online is with various enjoyable game contents, however this full 3D MMORPG has basic payment free policy for more users to enjoy free game play. For those hardcore users seeking for the great in-game powers, Deicide Online has full system consisted of big scale seize warfare, infinite PvP, various rare items, and also detailed class system with many convenient functions. This game is very unique with special class raising system. In Deicide, you cannot decide your class at the beginning, but can change your class through 16 different advanced class tree. Also, you will be able to control your stats improvement by this unique game system that will allows you to upgrade certain stat contents, which you use a lot. This also shows the basic developing intention of Deicide Online in order to give users as much free will as they can.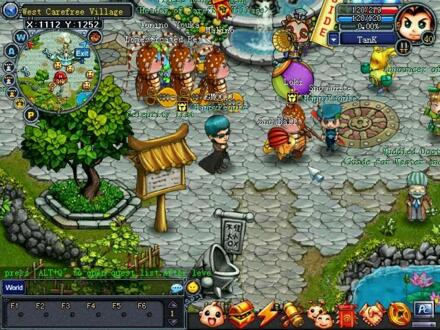 ELF Online MMO
Elf Online features for a funny graphic and relaxing music, with specially designed character and NPC and humorous ingame system.

"There is nothing you can't do" is the slogan of the Elf Online. Spurning the traditional gaming style, Elf Online creates a free and player-oriented in gaming environment enabling players to make their unique weapons and equipments specially designed for them.

Themed by the confrantation of the Imaginary force and the Evil Darkness force in the Dream Land world, the Elf Online provides a tricksy and relaxd game style with a creative and player-oriented gaming system. Jocose epic quest, risible pets, all kinds of strange shapes equipment, medal exchange system, prank system.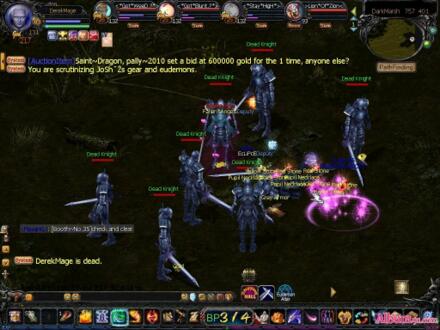 Eudemons Online MMO
Eudemons Online is an interesting 2D Fantasy MMORPG, developed by NetDragon Websoft for Windows. It has a fast rate of leveling and gameplay. The game's most interesting component is the game's pet system. Players can hatch, raise and train their own 'Eudemons' to aid them in battle. Players can have up to two Eudemons at once with them and with over 30 unique Eudemons in the game, the possibilities are vast. In Eudemons Online, you can raise loyal eudemons to protect you and beat your enemies. Eudemon system provides more than 40 kinds of eudemons and mounts for players. These eudemons have unique appearances and skills. The player can collect 3 types about 50 kinds of gems. The gems have various magic effects. They can increase your weapon attack as well as strengthen your armor's defense, and even award you level up Exp. after you reach certain levels. You can judge your enemies strength quickly by checking their potency. Potency is calculated on the basis of your character attributes, equipment, eudemons and legion/family power. It reflects your true strength. If your potency is much higher than your enemy, you are likely to kill him in one second.