FREE MMO GAMES
Free Online MMORPG
More Free games -> 3 | 4 | 5 | 6 | 7 | 8 | 9 | 10 | 11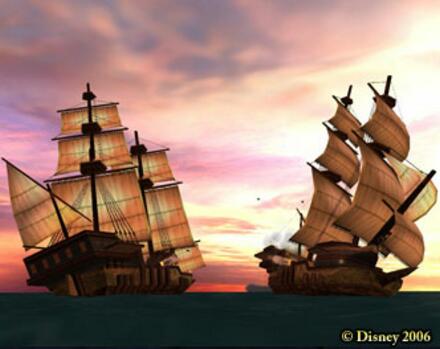 Pirates of the Caribbean Online MMO
Set sail on the vast blue waters of the Caribbean in search of adventure, fortune, and fame in the world of the infamous Jack Sparrow and the evil Davy Jones. Create and customize your own pirate, build and outfit your own ship, and assemble a crew of your fellow rogues. Set your own course, your own adventure, and truly live the Legend!

In Pirates of the Caribbean Online, a massively-multiplayer online game for the PC platform, you, alongside thousands of other players, will be able to fully experience the adventure of the films and explore beyond these boundaries to discover new myths and untold stories. Forge alliances, hunt for buried treasure, battle evil undead forces, and use cunning and strategy to outwit your foes - all to become the most legendary pirate on the high seas.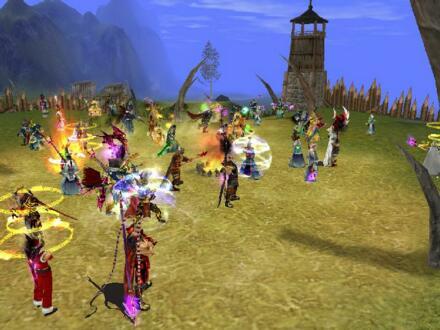 Hero Online MMO
Hero Online is a Massive Multiplayer Online Role-Playing Game where players have the opportunity to experience Asian myth and folklore in a martial arts environment. Players will encounter characters and monsters based on Asian martial fiction. By combining the motif of Asian culture with many unique features, players will experience a game like no other in Hero Online!

Characters: When a player begins the game, they will have to choose one of four characters: The Ruthless Blade, Overseer of the Sky, The Piercing Eye, or the Elegant Mystic. Each character will have his/her own strength, weakness, weapon proficiencies, and stats.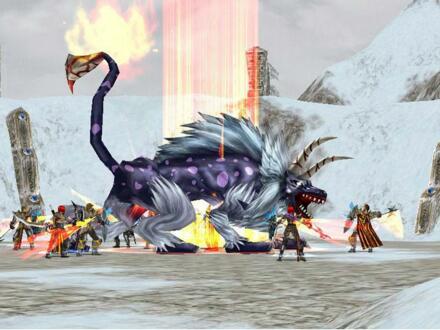 The Legend of Ares MMO
Honor System
When a player kills another player from a rival nation or guild, they will receive one honor point. When a player is defeated by another player from the rival nation, one honor point is taken away. When a player accumulates a certain number of honor points, he/she will receive a rank within their nation's standing. The general rule of rank is: the higher rank a player achieves the greater the bonus that player will get towards his attack and defense power (see Ranking System on website).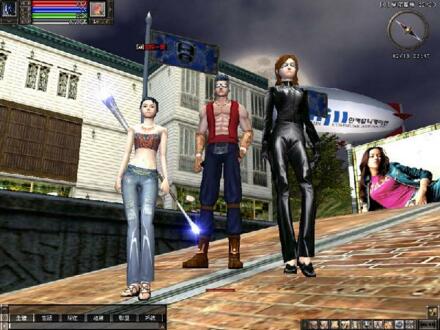 Ran Online MMO
Ran Online MMORPG features:

Based On The Japanese Campus Style Background
The entire road feature in-game are based on the actual measurements and props in real life, therefore it gives you virtual reality feeling!

Various Avatar Styles
Currently, there are three campuses in this game, each campus sells clothing of different levels with the basic uniforms from all three campuses and all the exclusive clothing from different societies. All added up will come up to over a hundred types.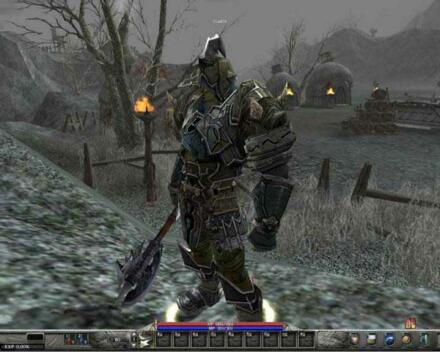 Archlord MMO
ArchLord comes from a pedigree development house and features gorgeous graphics and thrilling game-play. As the name might suggest, the overall objective of the game is to become the ArchLord! That's right! You can fight your way to the top of your game, literally. You can beat off opposition from tens of thousands of other players for the illustrious, extraordinary and unique position of being the game-world's ruler! Imagine your fame or infamy as your name becomes renowned throughout the land as one to be feared. There's a lot of power that comes with the position however, so who will be drawn towards doing good and who will not be able to resist the temptation of tyranny?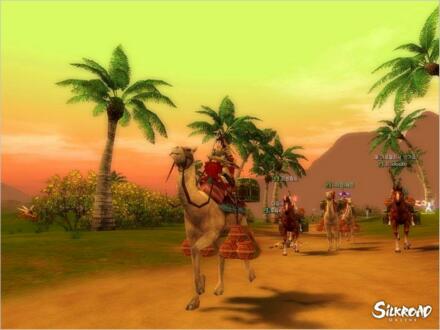 SilkRoad Online MMO
Fantasy on-line game to describe the ancient Chinese, Islam and European civilizations.

The online game 'SilkRoad' targets the unceasingly active world other than the existing online games which the has built the entrenched world. On the specious Silk Road, the merchants constantly moves for trading and burglars who intend to strip them of goods. In addition, there are hunters who specialize in removing such burglars. On the Silk Road which seems to be static, the hostility and secret strife in which various groups continuously engage for the benefit of their own groups inform the Silk Road world with new life.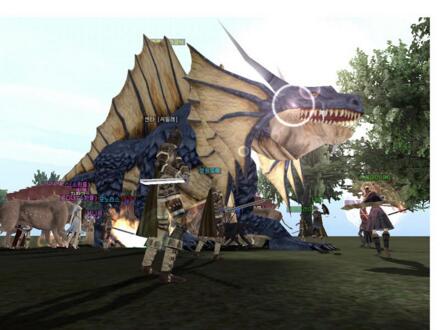 Ferentus MMO
A world of western fantasy, oriental martial arts, and science fiction are all combined to create the world of Ferentus.

Present MUGs describe the world of Ferentus using units of a town or a civilization.

The Rog continent is a western fantasy world of religion and magic. The oriental Contikhans are the Kings of the capitalistic Forgelland of magical and scientific energies. A land enhabited by evil forces and monsters; and there in the center of the triangle, is Ferentus. In MMORPG's world of Ferentus, you may need your splendid martial art skills to battle mighty dragons and powerful magicians with advanced scientific weapons.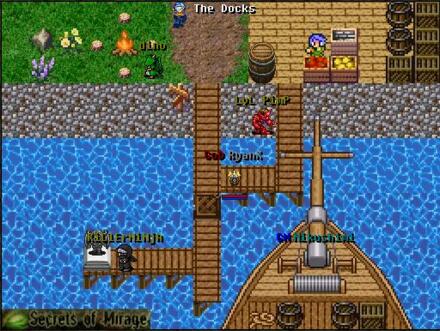 Secrets of Mirage MMO
Secrets of Mirage, a massive online role playing game for any adventurer willing to do some exploring, fighting, spell casting, and well almost anything else they can think of. Just download the client, log in, and get started. It's that simple. Based on the old games like Final Fantasy, Secrets of Mirage is currently being developed by Scorpio and constantly being upgraded with new features. Gladiator events/tournaments in the arenas, player killing, and even purchasing in-game housing can keep a player interactivly involved for hours on end. Not to mention that the entire world is constantly expanding as you read this by a team of mappers and developers, producing many new interesting places to explore, creatures to fight, and new equipment to use. Try to do a few quests a long the way and see what great rewards you may receive!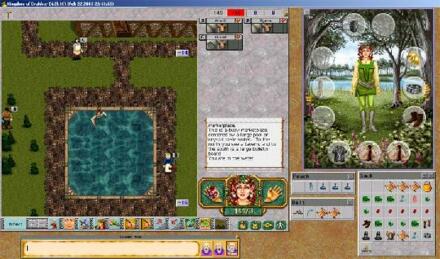 Kingdom of Drakkar MMO
You are bold to enter the Kingdom of Drakkar, where dangerous creatures hoard their treasure and lure the luckless to their doom. Recruit others to aid you in your quests. As your power grows, so too will your challenges. Take heed! Portals connect forbidden cities, and lands exist that have yet to be discovered.

The Town of Nork, Volcano Town, the Province of Maeling, and the City-State of Frore are the only known cities that remain within the Kingdom of Drakkar. When the Empress released Evil into the Kingdom centuries ago, the earth was rent, and a great deluge drowned the lands. The only remnants of their shared history are the portals that connect them. Those who live on these islands lead isolated lives and protect their homes by whatever means they can. Ice fields, deserts, volcanoes, and treacherous oceans keep them from venturing too far. Those who wander are beset by beasts in lands of legend.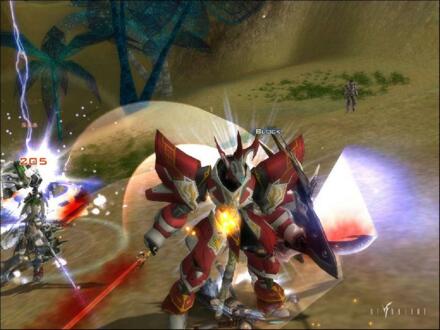 RF Online MMO
RF Online is an epic mix of traditional fantasy MMOG mixed with unique futuristic sci-fi action to bring an entirely new and original take on the existing MMORPG genre. Set in a deep space galaxy known as Novus, take your pick from three all-powerful warring factions leading your character into the final battle for total control over the entire Novus galaxy. Chose from either the Bellato Union, taking control of individual robot battle units like never seen before within any MMOG, Holy Alliance Cora, the mystical and fantasy orientated race utilising the power of magic and finally the mighty Accretia Empire, a futuristic alien race intent on spreading destruction across the entire sector with their advanced weaponry systems.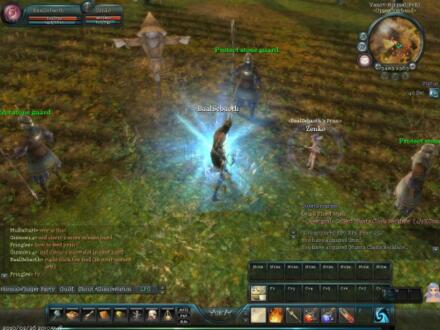 Aika MMO
Developed by JoyImpact for Windows, Aika Online is an epic fantasy MMORPG. Five nations vie against one another for control of Arcan in massive castle sieges, relic thefts, and customized battlegrounds, waging war on a scale never before seen in an MMORPG. Considerable treasures and blessings await the most powerful nation in Aika, with each nation ruled by a player Lord Marshal whose supreme power is supported by a guild regime. Designed to re-imagine the "massively" in MMORPG, Aika presents three major PvP modes which run the gamut from small skirmishes to 1000 vs. 1000 warfare. This comprehensive PvP system is unique among current MMORPGs for its gigantic scope, and it is this element – along with a fantastically detailed world and sweeping storyline – which has earned the game many enthusiastic reviews for its quality of play.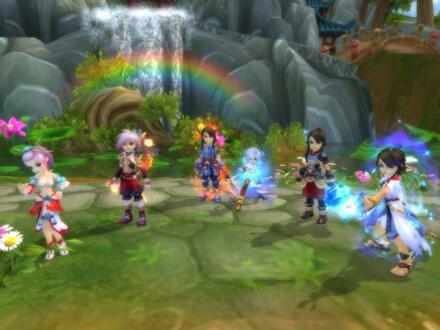 Ether Saga Online MMO
Ether Saga Online is the English-based version of KDXY, one of the newest titles and most popular titles from Perfect World Beijing. The game is based on one the four great classic novels of Chinese literature, Journey to the West.

Ether Saga Online combines lavish graphics with a young anime style. It features a slew of unique features and systems that make the game truly one of a kind. Among its many revolutionary systems it features a fresh new Integrated Quest and Navigation System that allows players to seamlessly progress through the game with minimal confusion.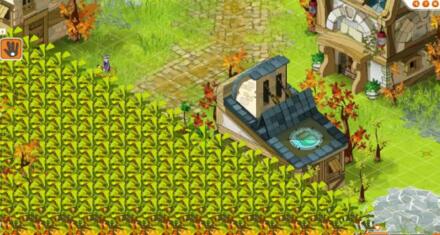 Dofus MMO
DOFUS is a Massive Multiplayer Online Role Playing Game. As a mixture of video game and interactive animated cartoon, DOFUS brings a new concept within online games. With its oneiric graphics inspired by mangas, its tactical gameplay and its cynical humour, this game is in a class of its own among other MMORPGs. Experienced players are appealed by its unique fighting system which is based on strategy quite rare in MMORPGs. Developed by Ankama Games for Windows, Mac and Linux, Casual players also like it for being easily accessible.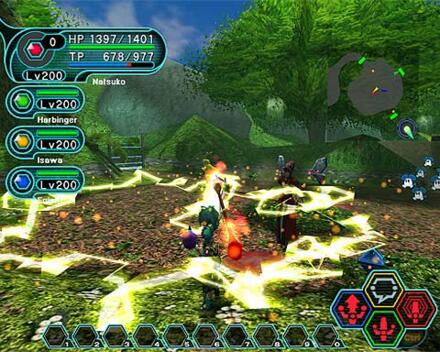 Phantasy Star Online Blue Burst MMO
Since its debut on Dreamcast in 2000, the revolutionary PHANTASY STAR ONLINE series has received 17 awards worldwide. Now the PSO journey continues on PC! Each player takes on the role of a Hunter on the Planet Ragol and ventures deep into lush worlds filled with mystery, intrigue, and powerful enemies. You'll battle in real-time and draw off the magic of more than 1,000 powerful rare items as you continue to search the planet for survivors of the Central Dome explosion, as requested by Governor-General Tyrell.

More free MMORPG Games -> 3 | 4 | 5 | 6 | 7 | 8 | 9 | 10 | 11