FREE MMO GAMES
Free Online MMORPG
More Free games -> 3 | 4 | 5 | 6 | 7 | 8 | 9 | 10 | 11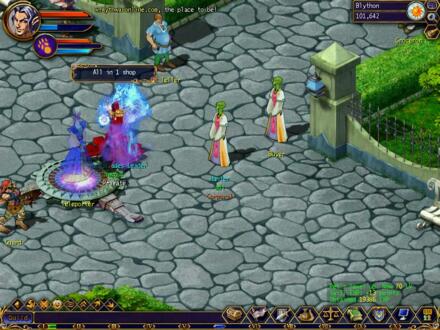 Myth War MMO
Myth War Online is a large scale MMORPG based in the magical european middle age era. Four classes of species exist, the Humans, the Centaurs, the Magicians and the Half Human Robots.

Myth War Online's Unique Features :

Beautifully rendered game environment with enchanting in-game art.
Short learning curve and intuitive graphic user interface sytem.
Minimal PC hardware requirements (game does not utilize 3D engine)
Friendly advanced and newbie online community.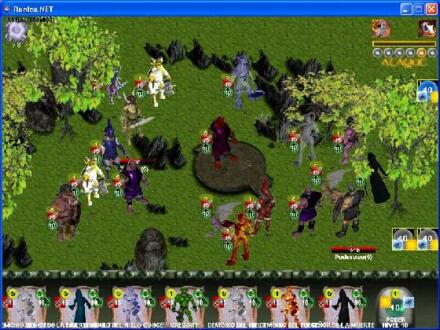 Runica MMO
Spanish RPG game

Runica is a game free MMORPG where your character will face other using "runes". It is a game system where the shift is the basic strategy to defeat your opponents. We face challenges in which each individual player will use his "Avatar" and its runes for defeating the opponent.

Your character, as they are in front and win other players will gain experience with it will improve their own abilities and their runes with the addition of gold to buy new runes.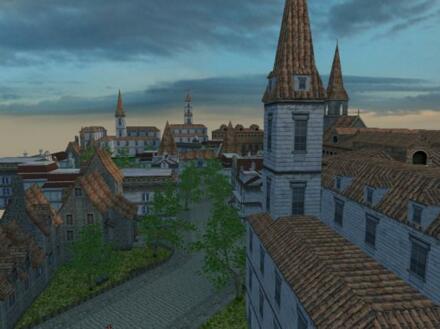 Voyage Century MMO
Game Background

Around 1480 A.D., with the development of industry and commerce and the progress of ship building skill, countries in Asia and Europe began to realize the importance of the sea. Some fleets came up. Soon, countries on the Mediterranean coast started to explore their own sea route. Blue and deep sea was considered as the passage to the gold kingdom, waiting for men to explore.

In late 17th century, for each of their own interest, countries in the west built new battleships, made up great fleets. And then ballets of large scale for sea hegemony started.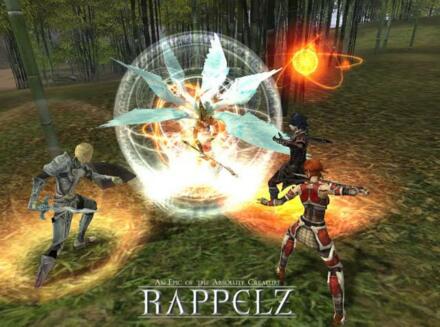 Rappelz MMO
Developed by Nflavor for Windows, Rappelz is a free to play MMORPG. It is set in a medieval fantasy world, dominated by three races: the Deva, who represent light, the Asura, who represent darkness, and the Gaia, humans that possess an affinity with nature. Choose your race Between Deva (light-element race catered more on support and tanking; generally have low offense), Gaia (neutral human race with a balance of offense and defense), or Asura (dark-element race focusing more on offense; low on defense, high on evasion). Collect lak, magical energy from monsters and can be obtained by defeating monsters while wearing the appropriate necklace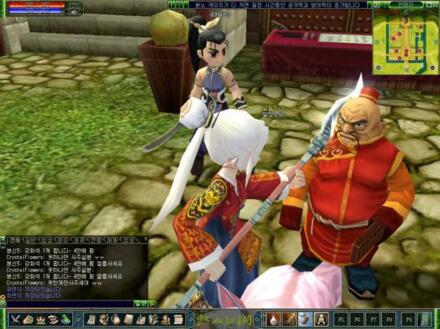 Scions of Fate MMO
In the year of 2005, Scions of Fate has been recognized by Korean Government to be the best MMORPG of that particular year by awarding with the annual.

President Award in the MMORPG category. In the same year, it has been awarded
with seven game awards in China, and since then, it has become the best and most widely played MMORPG across Asia.

This game currently has servers active in Korea, Japan,China, Taiwan and Thailand and has been receiving rave reviews from the MMORPG community. Since the opening up until now, it has logged more than 35 million users and even now has more than 600,000 concurrent online users.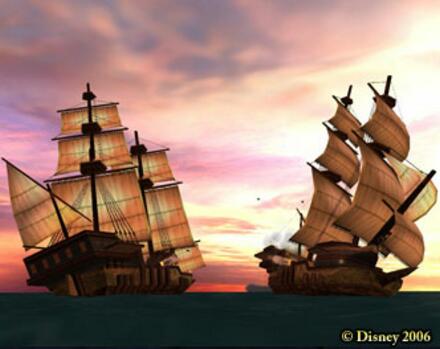 Pirates of the Caribbean Online MMO
Set sail on the vast blue waters of the Caribbean in search of adventure, fortune, and fame in the world of the infamous Jack Sparrow and the evil Davy Jones. Create and customize your own pirate, build and outfit your own ship, and assemble a crew of your fellow rogues. Set your own course, your own adventure, and truly live the Legend!

In Pirates of the Caribbean Online, a massively-multiplayer online game for the PC platform, you, alongside thousands of other players, will be able to fully experience the adventure of the films and explore beyond these boundaries to discover new myths and untold stories. Forge alliances, hunt for buried treasure, battle evil undead forces, and use cunning and strategy to outwit your foes - all to become the most legendary pirate on the high seas.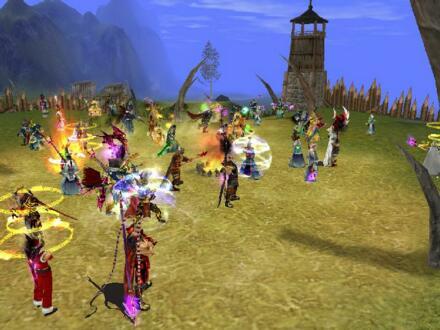 Hero Online MMO
Hero Online is a Massive Multiplayer Online Role-Playing Game where players have the opportunity to experience Asian myth and folklore in a martial arts environment. Players will encounter characters and monsters based on Asian martial fiction. By combining the motif of Asian culture with many unique features, players will experience a game like no other in Hero Online!

Characters: When a player begins the game, they will have to choose one of four characters: The Ruthless Blade, Overseer of the Sky, The Piercing Eye, or the Elegant Mystic. Each character will have his/her own strength, weakness, weapon proficiencies, and stats.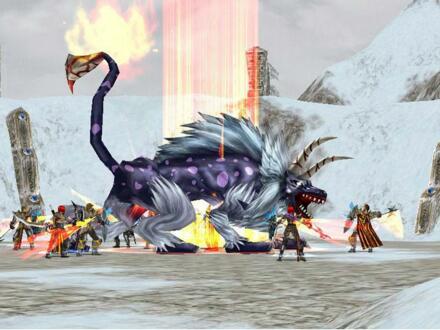 The Legend of Ares MMO
Honor System
When a player kills another player from a rival nation or guild, they will receive one honor point. When a player is defeated by another player from the rival nation, one honor point is taken away. When a player accumulates a certain number of honor points, he/she will receive a rank within their nation's standing. The general rule of rank is: the higher rank a player achieves the greater the bonus that player will get towards his attack and defense power (see Ranking System on website).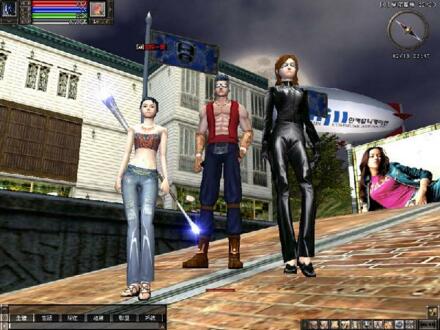 Ran Online MMO
Ran Online MMORPG features:

Based On The Japanese Campus Style Background
The entire road feature in-game are based on the actual measurements and props in real life, therefore it gives you virtual reality feeling!

Various Avatar Styles
Currently, there are three campuses in this game, each campus sells clothing of different levels with the basic uniforms from all three campuses and all the exclusive clothing from different societies. All added up will come up to over a hundred types.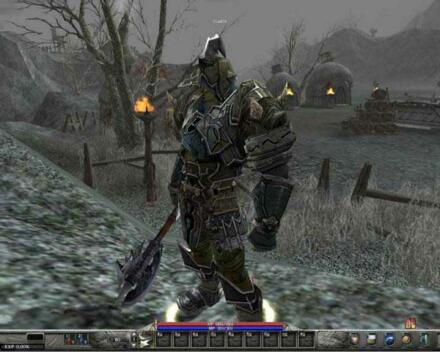 Archlord MMO
ArchLord comes from a pedigree development house and features gorgeous graphics and thrilling game-play. As the name might suggest, the overall objective of the game is to become the ArchLord! That's right! You can fight your way to the top of your game, literally. You can beat off opposition from tens of thousands of other players for the illustrious, extraordinary and unique position of being the game-world's ruler! Imagine your fame or infamy as your name becomes renowned throughout the land as one to be feared. There's a lot of power that comes with the position however, so who will be drawn towards doing good and who will not be able to resist the temptation of tyranny?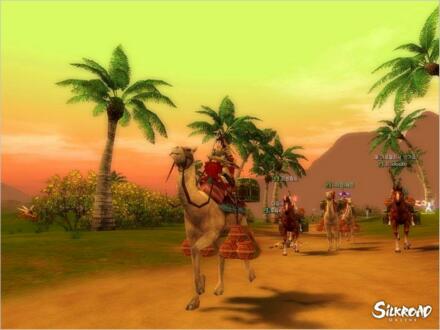 SilkRoad Online MMO
Fantasy on-line game to describe the ancient Chinese, Islam and European civilizations.

The online game 'SilkRoad' targets the unceasingly active world other than the existing online games which the has built the entrenched world. On the specious Silk Road, the merchants constantly moves for trading and burglars who intend to strip them of goods. In addition, there are hunters who specialize in removing such burglars. On the Silk Road which seems to be static, the hostility and secret strife in which various groups continuously engage for the benefit of their own groups inform the Silk Road world with new life.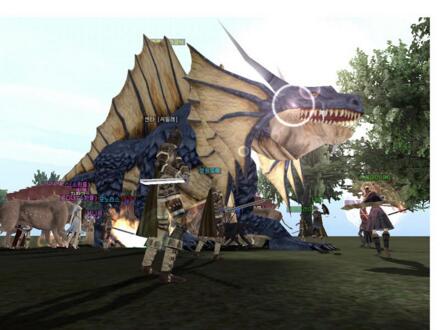 Ferentus MMO
A world of western fantasy, oriental martial arts, and science fiction are all combined to create the world of Ferentus.

Present MUGs describe the world of Ferentus using units of a town or a civilization.

The Rog continent is a western fantasy world of religion and magic. The oriental Contikhans are the Kings of the capitalistic Forgelland of magical and scientific energies. A land enhabited by evil forces and monsters; and there in the center of the triangle, is Ferentus. In MMORPG's world of Ferentus, you may need your splendid martial art skills to battle mighty dragons and powerful magicians with advanced scientific weapons.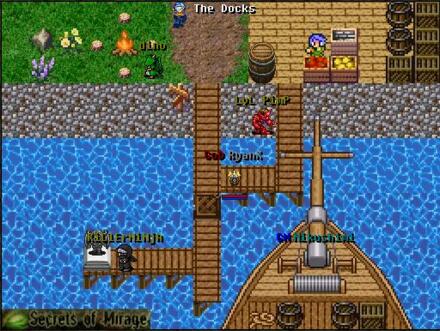 Secrets of Mirage MMO
Secrets of Mirage, a massive online role playing game for any adventurer willing to do some exploring, fighting, spell casting, and well almost anything else they can think of. Just download the client, log in, and get started. It's that simple. Based on the old games like Final Fantasy, Secrets of Mirage is currently being developed by Scorpio and constantly being upgraded with new features. Gladiator events/tournaments in the arenas, player killing, and even purchasing in-game housing can keep a player interactivly involved for hours on end. Not to mention that the entire world is constantly expanding as you read this by a team of mappers and developers, producing many new interesting places to explore, creatures to fight, and new equipment to use. Try to do a few quests a long the way and see what great rewards you may receive!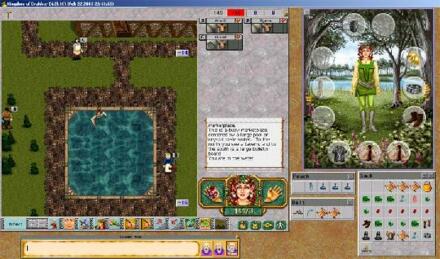 Kingdom of Drakkar MMO
You are bold to enter the Kingdom of Drakkar, where dangerous creatures hoard their treasure and lure the luckless to their doom. Recruit others to aid you in your quests. As your power grows, so too will your challenges. Take heed! Portals connect forbidden cities, and lands exist that have yet to be discovered.

The Town of Nork, Volcano Town, the Province of Maeling, and the City-State of Frore are the only known cities that remain within the Kingdom of Drakkar. When the Empress released Evil into the Kingdom centuries ago, the earth was rent, and a great deluge drowned the lands. The only remnants of their shared history are the portals that connect them. Those who live on these islands lead isolated lives and protect their homes by whatever means they can. Ice fields, deserts, volcanoes, and treacherous oceans keep them from venturing too far. Those who wander are beset by beasts in lands of legend.

More free MMORPG Games -> 3 | 4 | 5 | 6 | 7 | 8 | 9 | 10 | 11