FREE MMO GAMES
Free Online MMORPG
More Free games -> 1 | 2 | 3 | 4 | 5 | 6 | 7 | 8 | 9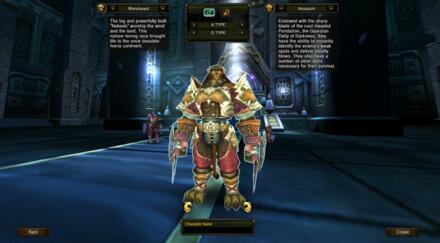 4STORY MMO
Developed by Zemi Interactive for Windows. 4 Story is a Free 2 Play Game MMO.

In 4Story there are enemy kingdoms in war. Choose which kingdom you would like to fight for. As one of their supporters you will fight in fantastic battles to secure peace throughout the country and to help reveal its legendary secrets. The fate of the country lies in your hands. Discover the world of 4Story and become part of this thrilling role playing game with a clever battle system and exciting missions. Travel through time, discover unknown territories and master different challenges.

Rising Grave MMO
Developed by S3 Studios Pty Ltd, Rising Grave is a free-to-play browser-based zombie game. Unlike the others zombie-themed themed games, where players defend themselves against the zombie menace, Rising Grave puts the player in the undead rotten body of a zombie, trying to attack the humans or the other zombie players.

The game is developed thinking to the needs of both solo players and team players. You can enjoy the game spending hours online with your friends and your horde of 30 allied zombies, or you can just play for few minutes each day killing that nasty humans, doing tasks, training your stats and keeping enemy zombies away from your home.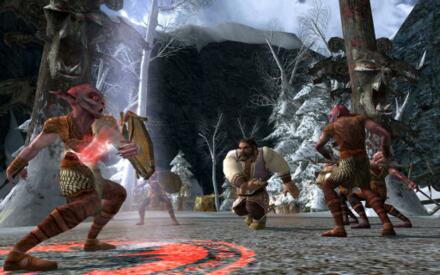 Lord of the Rings Online MMO
The Lord of the Rings Online (LOTRO) is the first massively multiplayer online role-playing game (MMORPG) set in the world of J.R.R. Tolkien's The Lord of the Rings. LOTRO takes place in a persistent online world populated with real and computer players that continue to function even when you turn the game off, and Free to Play MMO.

One benefit to playing LOTRO is the large player pool, which provides many options when players are looking to enjoy the game with other people. Another great benefit is the frequent updates that Turbine releases in order to expand and improve the game. However, taking advantage of this content can be difficult without a proper understanding of the game functions.

War Of The Immortals MMO
Developed by Perfect World for Windows, War of the Immortals is a free to play fast-paced action MMORPG which features destructible environments, beautifully vivid landscapes and epic monsters. As War of the Immortals implies, players should expect that the conflict has been escalated with more challenging content, that boasts battles of epic scale and engrossing PvP with territory and ressource control.

The evil legions of Ragnarok have returned to Atlantis and players will find themselves in the aftermath of a great battle. With impending doom still at Atlantis' doorstep, players must heed the call to action and take up arms. Only then will good have a chance to prevail over evil.

SWTOR MMO
Star Wars: The Old Republic is a free-to-play MMORPG developed by Bioware and set in the Star Wars universe, three-thousand years before the classic movies and three hundred years after the events of Knights of the Old Republic. Players will take the role of a Jedi, a Sith, a Smuggler, a Bounty Hunter or one of the many other available iconic roles from the Star Wars saga. Besides the classic MMORPG gameplay, they will also experiment a very deep and compelling personal storyline.

Forsaken World MMO
Developed by World Entertainment for Windows, Forsaken World is a free to play fantasy 3D MMORPG which combines the best of eastern and western cultures.

Players can choose between 5 races: Stonemen (the strongest and the bravest warriors), Elves (their affinities to nature and pious faith to the gods make them fearsome warriors), Dwarves (they are short, tough, thick skinned and have infinite stamina), Humans (their ability to adapt, their potential to learn and their charisma have led this race to assume a leadership position amongst all races of Eyrda) and Kindred (they are the most isolated, but strongly united).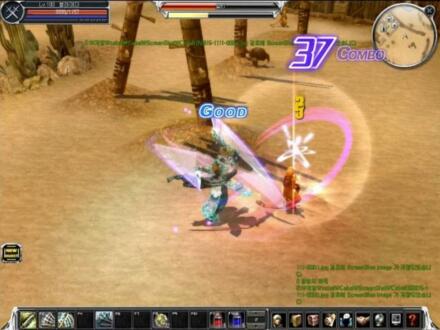 Cabal Online MMO
Developed by ESTsoft for Windows, Cabal Online is a massively-multiplayer online role-playing game, free-of-charge, with a "Cash Shop" which allows players to purchase game enhancements and useful ingame items using real currency. The game takes place in a mythical world known as Nevareth, which was destroyed by an evil entity known as the CABAL. Out of the survivors, seven "Masters" rose up, each wielding the abilities of the "Force Power". These masters taught the people, and Nevareth was rebuilt. Years later, the CABAL is plotting a return to power, and the characters of the game take up the role of heroes who battle the CABAL uprising and conspiracy. Choose your class between the six distinctive classes. Warrior (those who have inherited the very first form of "force". They practice physical strength by using force rather than manipulating it, thus being a warrior requires being more physically superior than those of the other forms of force), Force Archer (Force Archers do not move around much compared to other classes due to their unique battle style, and they wear armor such as "Battle Suit Set" from the Pastur continent, which possesses better defense than light clothing armor), Blader (Just like the warriors, bladers have very limited understanding of force, and so mainly practice physical strength and agility more than studying the knowledge of force, which requires intelligence), Force Shielder (Force Shielders specialize in short-range force control, which means that they are incapable of doing long-range attacks. However, they make up for this weakness by developing supporting magic spells which increase their attack strength by manipulating outer forces near their bodies. It's these methods which match those of the Wizard's strongest asset), Wizard (ones who have mastered the very "last form of Force", which the Sage Tower has inherited from the Honorable Age. They manipulate Force to compensate their physical weakness) and Force Blader (Since Force Bladers must be equally skillful in fencing and magic, they try to keep balance their practice in physical strength and intelligence. Although there are not yet many Magic Sword Skills introduced, still Force Bladers can use joint sword and magic skills).

ArcheAge MMO
ArcheAge

MMO Genre: MMO RPG F2P
Platform Availability: Windows
Developed By: XL Games

This free to play fantasy MMORPG is an open sandbox world of adventure with more classic themepark elements that direct players to different areas to encounter new creatures, find new features and progress the storyline through quest-based content. ArcheAge was initially developed for a Korean/Asian audience the game has been ported to the Western market but still retains many of its Asian origins. The game offers classic features at a much larger scale in terms of a huge open world, massive PVP including Castle sieges and naval combat, open world non-instanced housing including castles, farming their own garden and a variety of other features that will truly immerse players in the world.

Skyforge MMO
Skyforge is a F2P MMO RPG mmo genere, for windows, developed by Allods Team, Obsidian Entertainment and published for my.com

The world of Aelion is constantly under threat from enemies that would pray on its innocent civilians, the mortals of the world are simply try to live out their simple lives. From atop the Divine Observatory both Gods and Immortals watch over the people of the world, answering their prayers and cries for help when needed and providing their divine assistance.

Crystal Saga MMO
Developed by R2 Games Crystal Saga is a free to play fantasy MMORPG available to play directly through your browser. In this classic anime styles RPG you take the world of Vidalia where a long time ago the Undead almost conquered the lands in a final battle against the elves, humans and mages under the protection of the Mother Goddess. In a final battle the Crystal of Life ascended the Elves and Mages and destroyed the Undead, but not without the final cries of the Undead War Chief exclaiming he would have his revenge.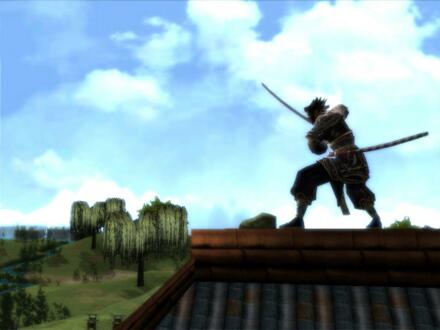 Twelve Sky MMO
Twelve Sky is an oriental style, martial arts based Massively Multi-player Online Role Playing Game (MMORPG). Located in ancient China, Twelve Sky puts players in the middle of an age old conflict between three warring factions. Choose your side in a quest for honor and power. Wage a never ending battle to obtain ancient holy relics that will help destroy all that oppose you.
Features


* - Natural martial arts movements using motion capture technology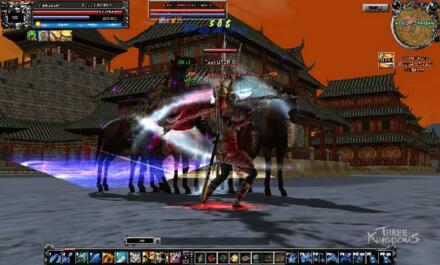 Three Kingdoms MMO
This martial arts free MMO is based on the most popular Asian novel of all time. Choose from 4 exciting and unique character classes to help battle through 200 fantastic levels filled with historical Generals and their relentless minions. Along the way, you can rewrite world history by carefully planning and executing political assassinations.

Become Lord of your Kingdom:
Take control of your Capital City by rising victorious in large scale Castle Sieges, and become Lord of your Kingdom! As Lord, you not only have access to one of a kind equipment and mounts, but also special skills such as buffs and teleports. Watch out for those that covet your position however, as you must defend your Castle from intruders that wish to become Lords themselves!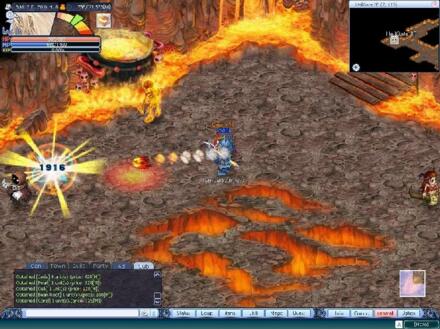 Luminary Rise of the Goonzu MMO
Luminary: Rise of the Goonzu is a strong community based MMORPG (Massively Multiplayer Online Role-Playing Game) produced by adopting real world 's Politics and Economy into a High resolution 2D animation style environmental setting. In Luminary Online, players can become the citizen of Luminary world and take part in the production, commercial trades, trading stocks, leasing out buildings, and hiring own NPC. Players participate in various social activities and politics in order to become Warrior, Merchant, Politician or their ultimate goal, the Goonzu, the master of the Luminary world who is elected through the Resident Election. In each town, the appointed ministers of various departments control the economy, social welfare and the political system of each server.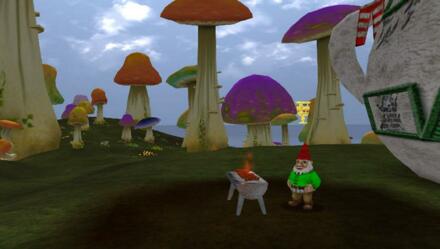 Secondhand Lands MMO
Secondhand Lands is the massively multiplayer online game set in a fairytale world colored with parody and witty fun. The heroes are comprised of a motley crew of wolves, sheep, catgirls, and scrappers who have pledged their undying (well, perhaps not undying) allegiance to either Little Bo Peep or Red Riding Hood. In addition to the vanilla game-play mechanics of mainstream online games, this world offers over 120 handwritten quests, a crafting system to trump all loots, player to player mounting, and an a la carte skill system to keep the Billy Goats Gruff at bay for quite some time!