FREE MMORTS GAMES
What makes a real time strategy game is up for debate as it is a moniker attached to many free 2 play MMOs these days, but essentially any online game with an element of tactical thinking or gameplay that revolves around competing against other players seems to fall into this genre. With everything from classic city management/Empire building type MMORTS games where players must gather resources, build armies and conquer territories, whether they are other players castles or their planets, to more modern third person tank combat MMOs such as World of Tanks. With all these different types of MMO is falling into the same category we make a diligent effort to bring you the details of each of them, highlighting their key characteristics, defining gameplay features and what truly makes them a tactical strategy MMO. All our profiles are written from our own experiences with the game, with reviews and gameplay commentaries available we ensure that you are well informed about each of the games on our list.
Strategy MMORPG games
More Free games -> 1 | 2 | 3 | 4 | 5 | 6 | 7 | 8 | 9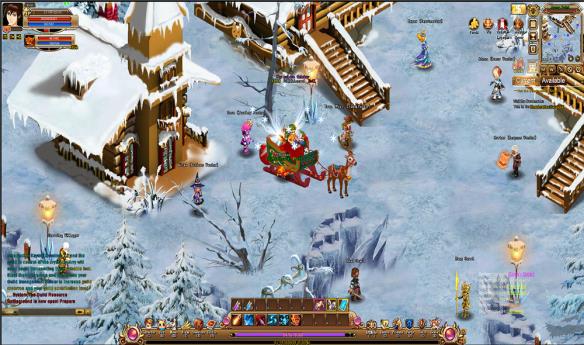 Crystal Saga II MMO
Crystal Saga II is a free to play browser RPG set in an anime fantasy world where players step into the shoes of the fledgling hero of the realm, sent on an epic story driven quest players will travel across the world to different areas and fight against all manner of creatures and monsters.

When starting out players have six different classes to choose from: Knight, Priest, Rogue, Ranger, Beastmaster and Mage. Each class has unique abilities and a different style of play, particularly in regards to the types of stats they focus on to make them proficient in fights either when fighting solo or in a group with other players trying to take on challenging group dungeons.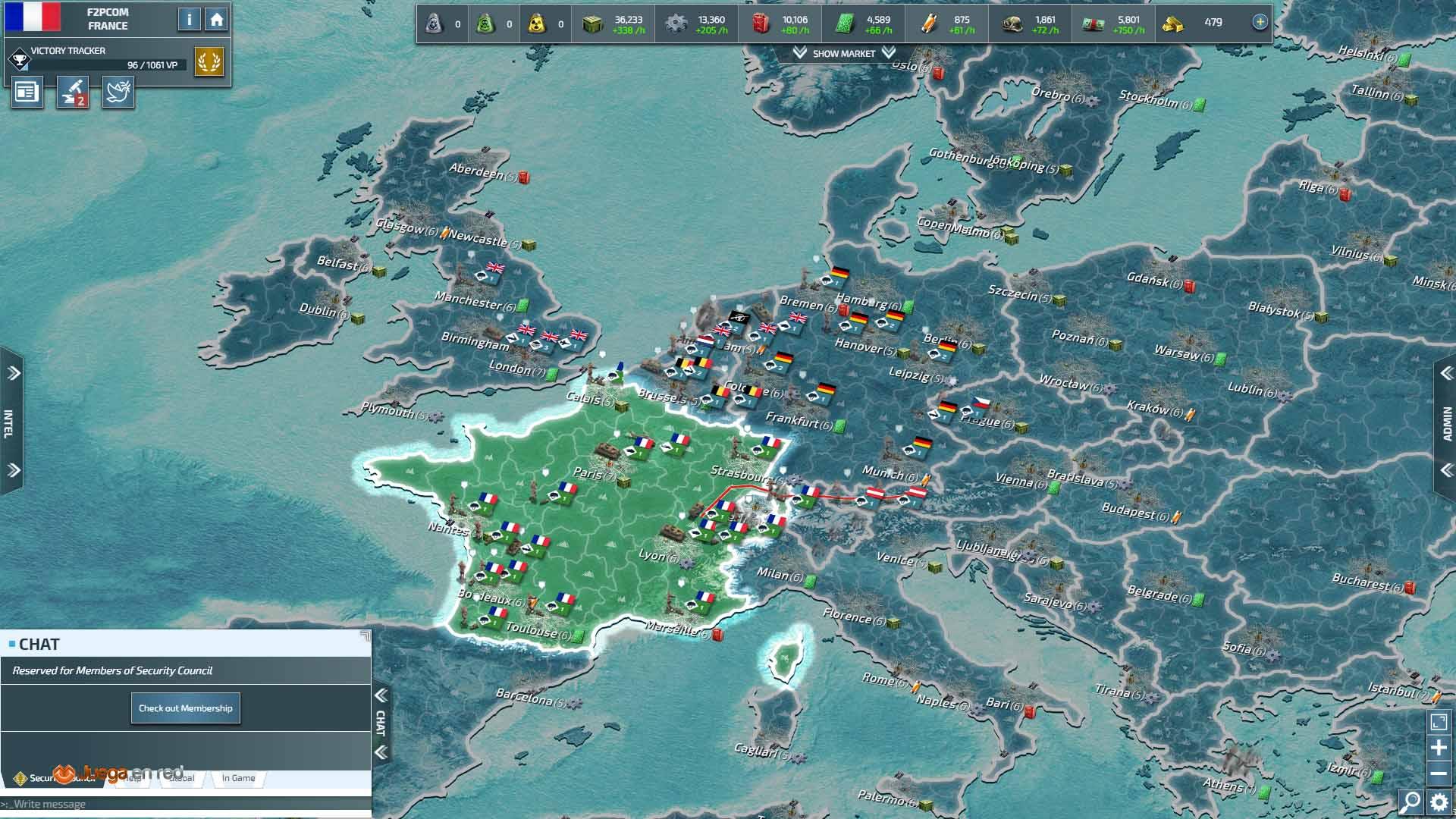 Conflict Of Nations MMO
Conflict of Nations

MMO Genre: F2P Strategy
Platform Availability: Browser
Developed By: Bytro Labs & Dorado Games

Free to play and accessible through your web browser MMO RTS, Conflict of Nations pits players against player in a global war where each player takes on the mantle of a leader of their own country, looking to protect their territory and expand their controlled borders in a bid for world domination. With PVP focused gameplay players will make their enemies, use diplomacy to form Alliances and create trade negotiations, establishing their nation, training a powerful military and looking to claim victory and win the game.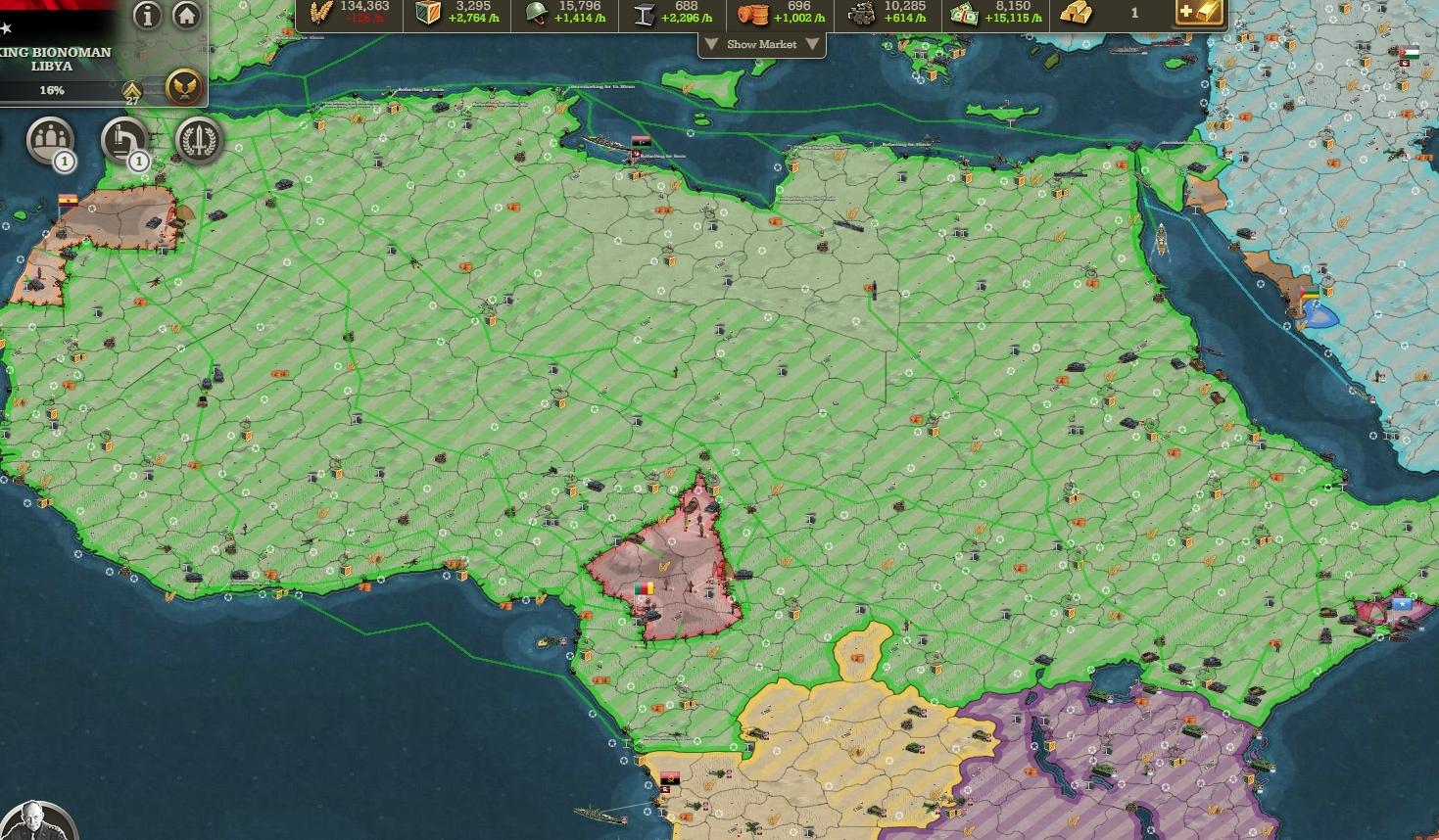 Call of War MMO
Call of War is a Browser F2P MMO Strategy developed by Bytro Labs

Call of War (Supremacy 1942) is a free to play browser based WW2 strategy where players get the chance to rule their own country and go head to head against other players in tactical base defending PVP. Focusing on gathering resources, building up an army and taking territories players must build up their chosen nation and claim victory in a round that has a viable endgame and actual potential to be the overall winner. The game doesn't require a client download and can be accessed through your preferred web browser.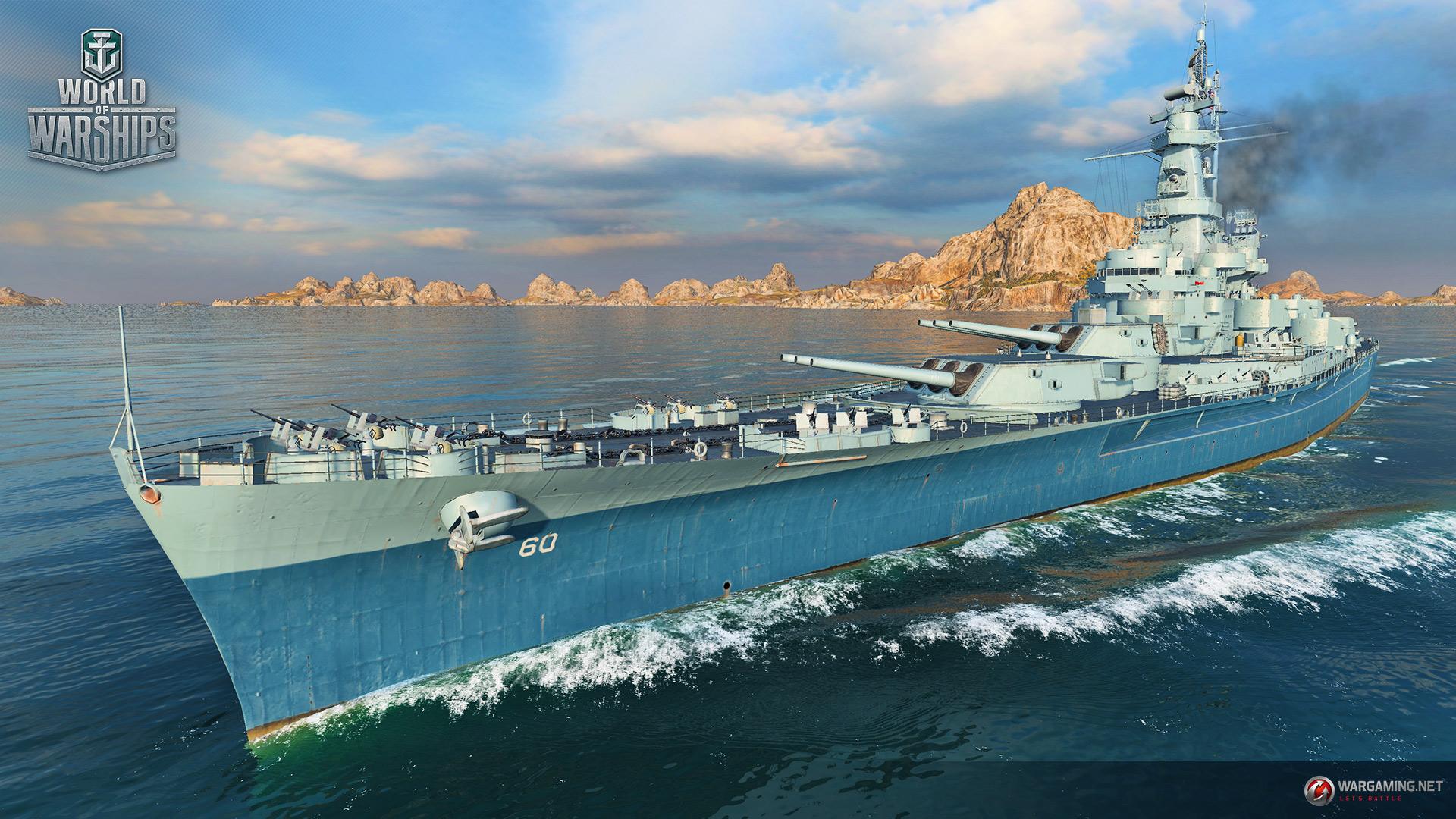 World of Warships MMO
World of Warships (WoWS) is a WW2 themed naval action strategy MMO where players can fight with and against each other in strategic, intense nautical battles captaining dozens of realistic battleships of the era. Focusing on PVP and PVE co-op the game has a variety of customization options as well as numerous ship classes to give players a wide choice of chips and playstyles to match their preferences. The game is completely free to play and account status works in tandem with World of Tanks and World of Warplanes respectively, finishing off a land, air and now sea compilation of games sent in one of the most brutal wars of our lifetime.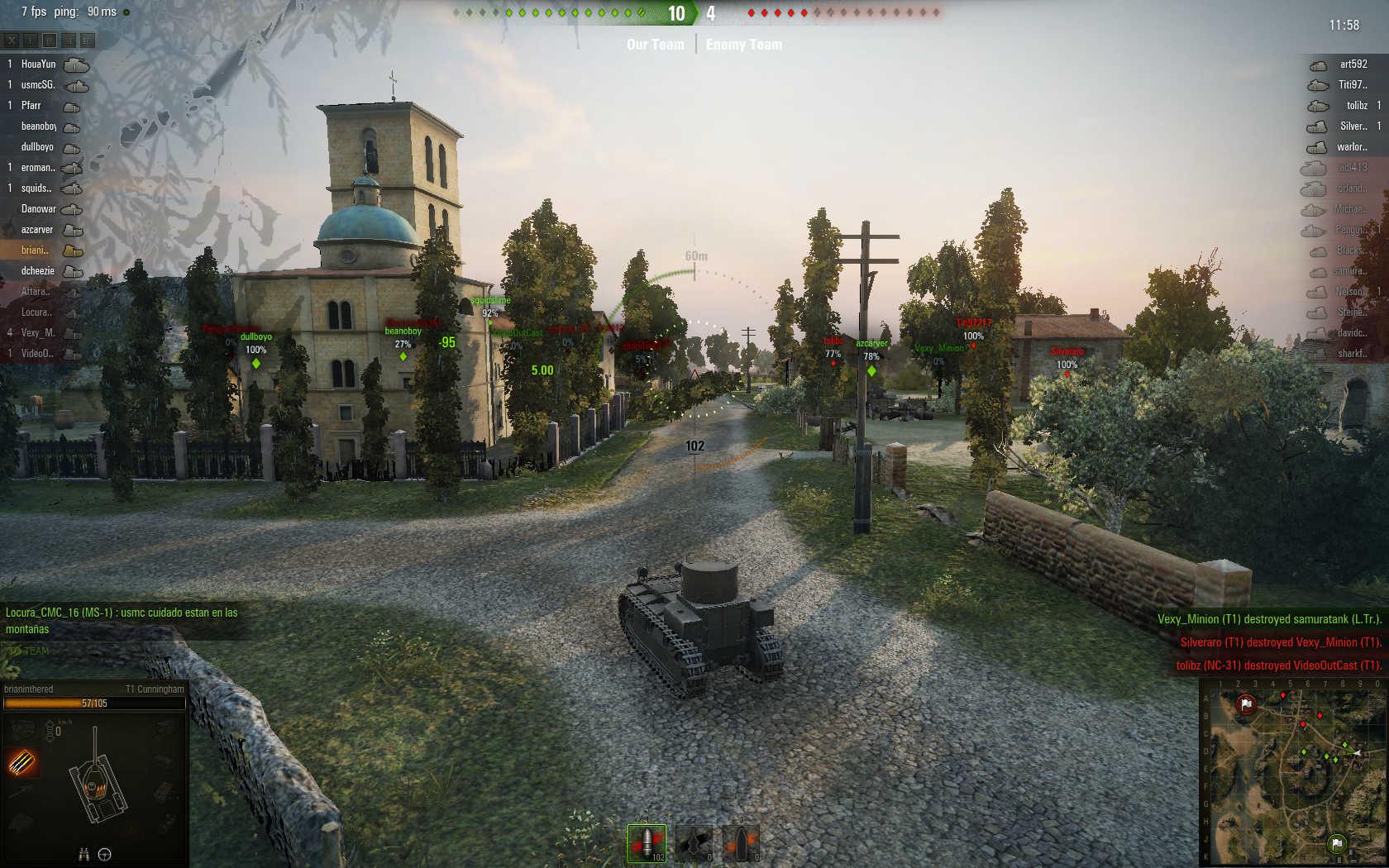 World of Tanks MMO
Developed by Wargaming.net for windows, XBox and PlayStation 4, World of Tanks is a free to play massively multiplayer online action game dedicated to armored warfare. Supported by high quality graphics and stunning audiovisual effects, provides authentic models and vehicle characteristics make you feel like a real tank commander taking part in action-packed 30 vs 30 PvP Tank battles. The game includes more than 150 armored vehicles from America, Germany, and the Soviet Union, carefully detailed with historical accuracy. A flexible system of authentic vehicle upgrade and development allows you to try any of the vehicles and weapons in the game. Whether you prefer to exhaust your foes with fast and maneuverable light tanks, make deep breaches in enemy lines with all-purpose medium tanks, use the force of giant tanks to eliminate opposing armored forces, or become a heavy sniper with long-range howitzers, each unit type has its own advantages and can be extremely effective when operated by a true tank ace.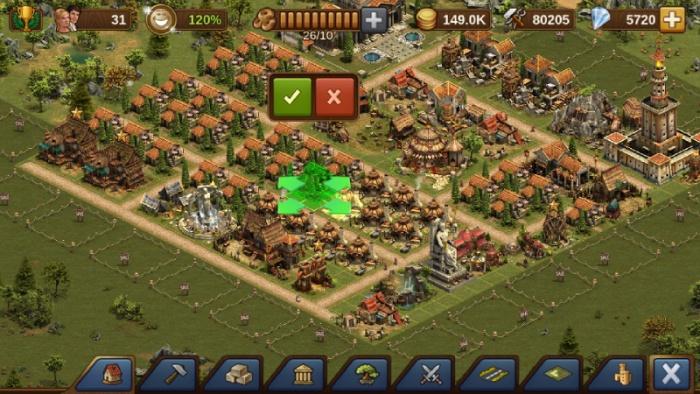 Forge of Empires MMO
Starting as a tribal leader in the Stone Age and advancing to the Late Middle Ages and even beyond, Forge of Empires is a classic city/empire management strategy game developed by InnoGames. This free to play browser MMORTS puts you in charge of your own city that you have full control over and from which you will grow and expand your mighty Empire to continent the world over. As you meet new rulers of foreign lands and covet their territories and the resources they yield, you must decide whether to gain them through diplomacy, trade or warfare.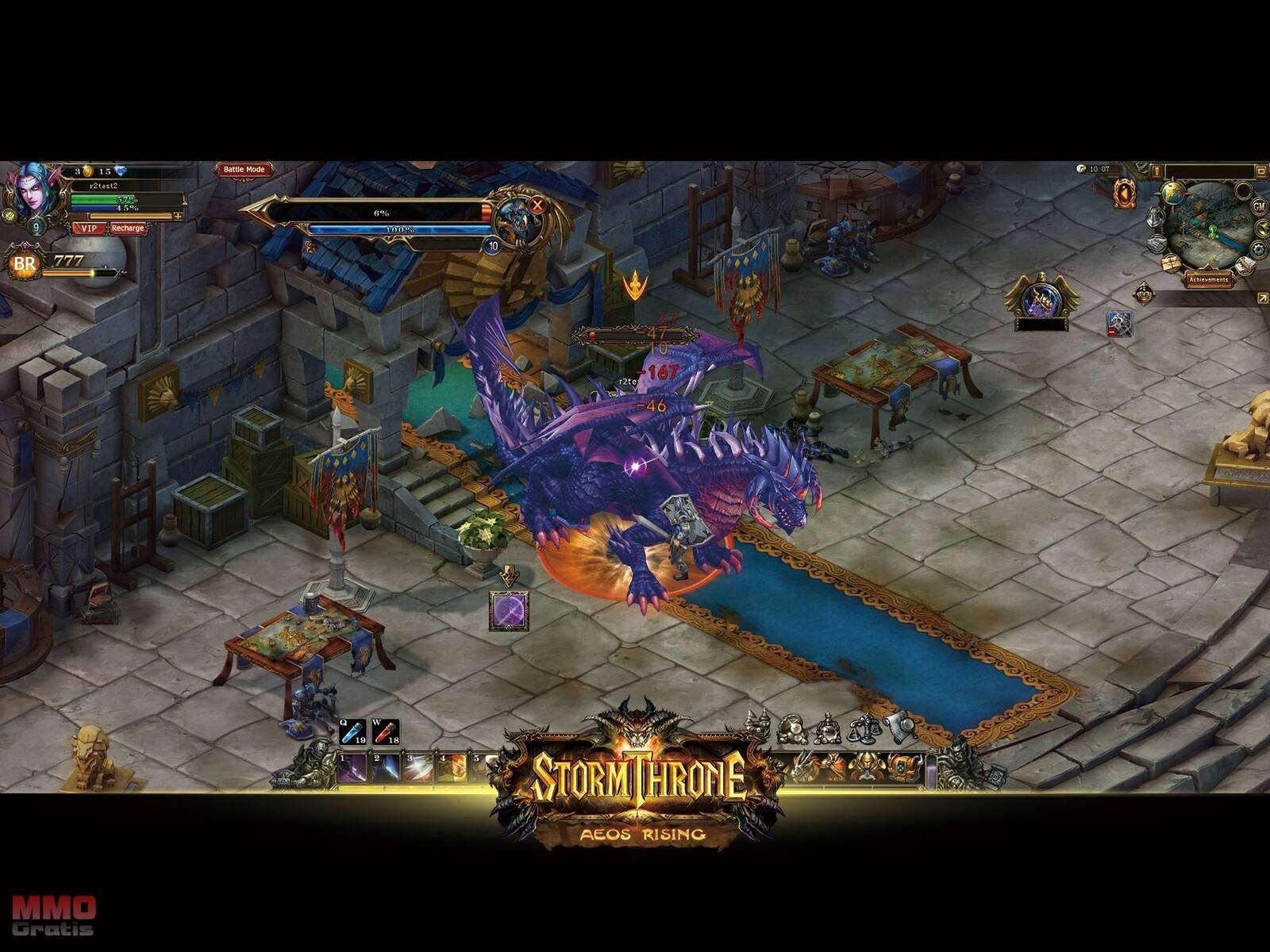 Stormthrone MMO
Stormthrone is a F2P Hero Building MMO RPG, borwser game developed by R2Games.

Stormthrone is an action packed free to play fantasy-based MMO RPG where players are thrown into a world on the brink of destruction as evil and malign forces gather with the sole intention of eradicating all that is good from the realm. The game is a fully featured MMO with colourful stylised graphics that allows players to explore the world of Aeos with hundreds of quests and PVP and PVE content. The game is completely free to play and can be accessed through your favourite online browser with minimal registration.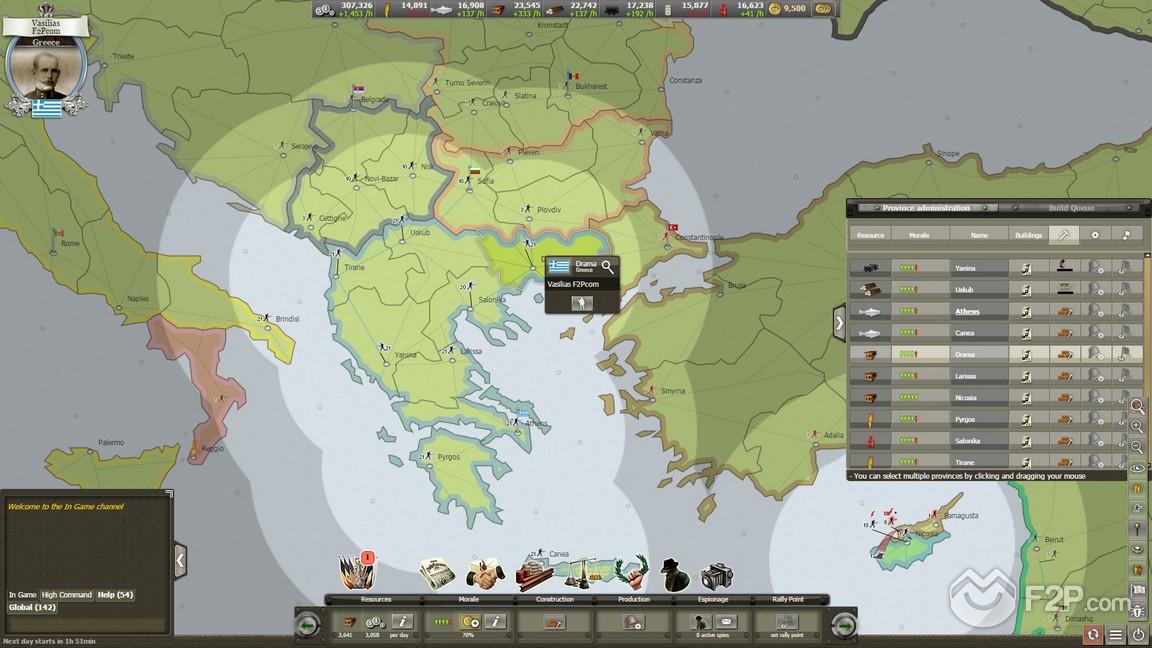 Supremacy 1914 MMO
Developed by Bytro Labs UG for internet browsers, Supremacy 1914 is a free to play, real time strategy MMORPG for internet browsers where players become head of a mighty nations in precarious Europe after the turn of the century. They face the challenge to become the undisputed sovereign leaders of the whole continent using smart diplomacy or simply the brute force of his glorious armies.

With a sophisticated AI, Supremacy ensures fun even in rounds with less than 30 participants. The duration of one round varies between four to eight weeks. You play on a map where units move continuously instead of being listed in tables, like in most browser games. It features 30 playable nations and intelligent computer-controlled opponents, units move in real-time on a historic map, extensive province upgrading, resource trading, and diplomacy, unique spy features and a ranking system.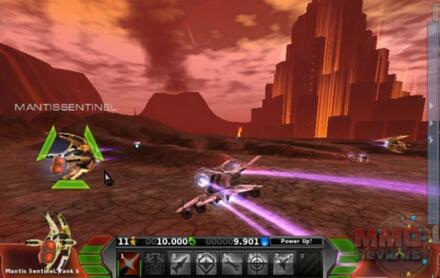 Pirate Galaxy MMO
Set in a distant future and Developed by Splitscreen Studios for Windows, Pirate Galaxy is a browser-based, massively multiplayer online game. It's free to play and provides real time 3D graphics directly in your browser, and it's aimed to players who wants to enjoy fast-paced, tactical spaceship combats, become part of a spectacular storyline and invite their friends on exciting missions against the unite enemy.
The game will allow the Players to unfold the story about the resistance of mankind against an alien species called "Mantis".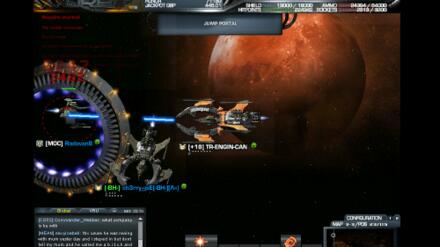 DarkOrbit MMO
DarkOrbit Reloaded is a F2P 3D Space Strategy Browser MMO,developed by BigPoint.

Embark on an epic journey into the future where mighty corporate empires clash in the untamed wilds of space battling for territory and resources, as a pilot of your own starship for one of these factions it is your life's mission to rise up and be counted as one of the greatest pilots in the galaxy. This free to play browser based space shooter now has an updated 3D graphics engine, with the functionality and gameplay remaining the same Dark Orbit Reloaded now has a fresh 3D look adding more immersive visuals and better performance than ever before; though for those players on older low end systems they are still able to play the game in the old 2D version.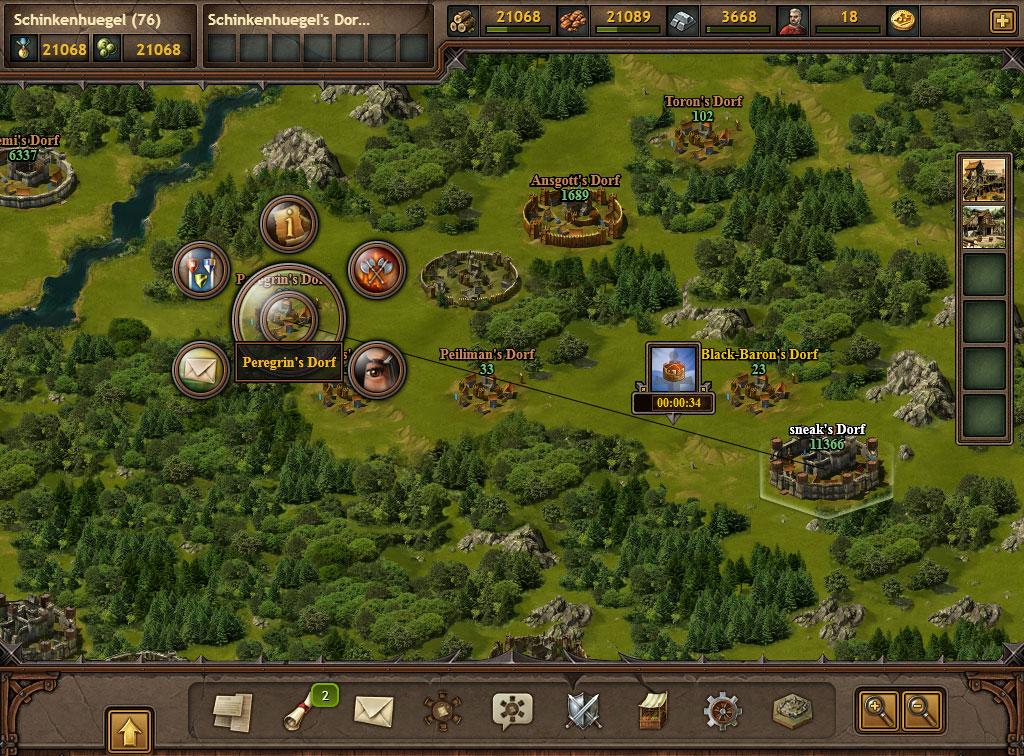 Tribal Wars 2 MMO
Tribal Wars 2 is a Free to Play City Building MMO browser game developed by InnoGames.

Tribal Wars 2 is the sequel to the original successful city strategy MMO Tribal Wars where players are responsible for building up their own mediaeval city, constructing various buildings, training up military units and expanding their territory. This free to play browser-based MMO adds a number of social elements including trade, diplomacy and ultimately war against other players in a ferocious tactical military strategy. With updated features and graphics the game is perfect for those fans of the original MMO and an easy steppingstone into the genre for those new to these types of games.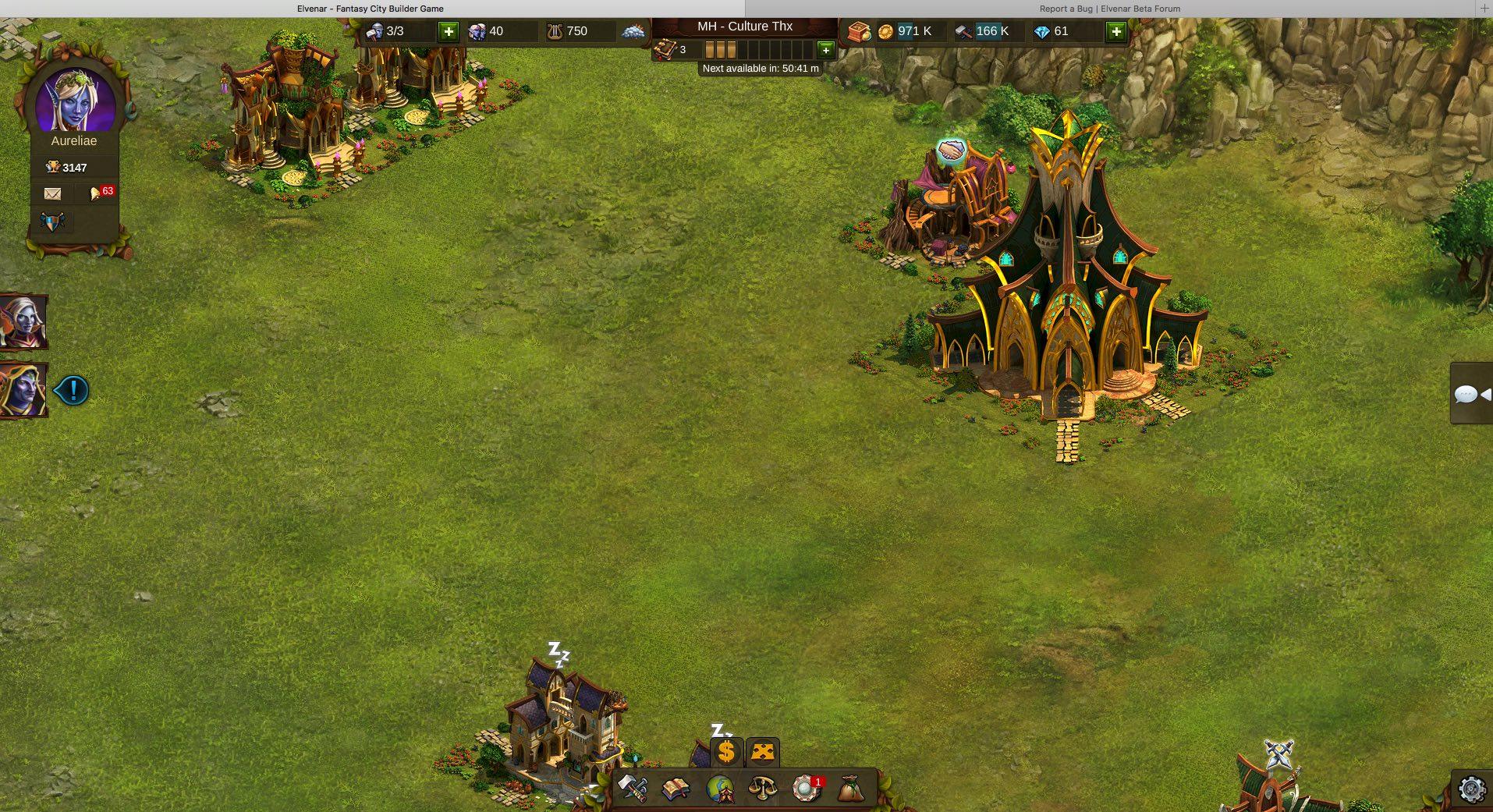 Elvenar MMO
Elvenar is a MMO Genre: F2P Empire Building Strategy for Platform Availability: Web Browser. Developed By: InnoGames

Elvenar is a free to play browser-based strategy MMO where players are responsible for building up their own Human or Elven village in a rich fantasy world, constructing and upgrading buildings, researching new technologies and training up troops to defend their territory and attack their enemies. The game has stunning visuals, immersive soundtracks and a simple yet fun gameplay style packed full of features and content including tactical turn-based combat where players will control each of their units in battle.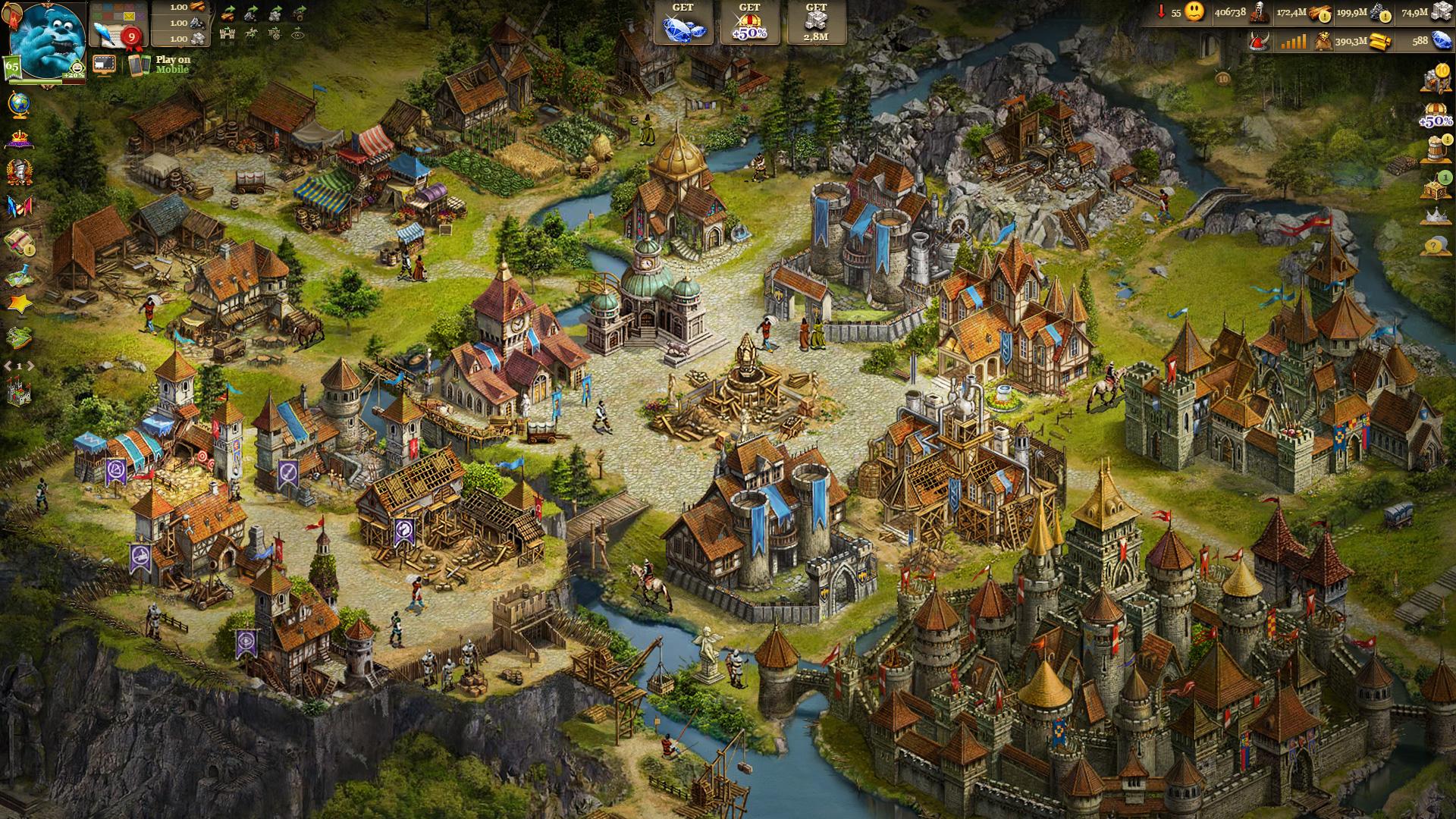 Imperia Online MMO
Launched back in the now distant 2005, the venerable Imperia Online in not only one of the oldest free-to-play MMOS out there, but also one of the more beloved and popular ones. Contrary to what its long-lived stature might suggest, however, Imperia Online is a product of constant dedication and effort to remain fresh and innovative, having been upgraded and reinvented several times throughout its existence, as evidenced by its current Version 6, launched in late 2013. Like a sword put to the flint over and over by the meticulous hand of a master smith, with its latest update, 'The Great People', Imperia Online has been sharpened into a cutting edge gaming experience.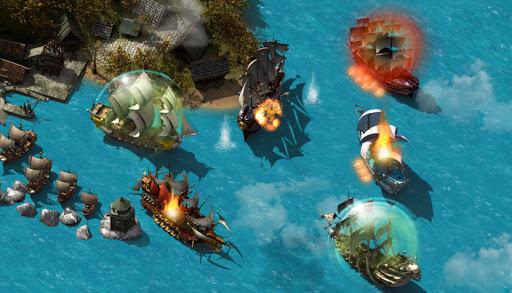 Pirate Storm MMO
Developped by Bigpoint, Pirate Storm is a pirate themed MMO playable in your Internet browser. Pirate Storm is a state-of-the-art, sea-combat game featuring highly-detailed flash graphics as well as a superb balance of PvP, PvE and guild battles.

Take command of your own ship and fight monsters, pirates and other sea scum while hunting for treasure and honor for you and your allies. Set sail and start wreaking havoc online now! Load the harpoons, turn sea monsters into chum, send your enemies to their watery graves and unleash the devastating power of your cannon fire - have your way with your opponents until all that's left is the smoldering, tattered wreckage of their ships. In Pirate Game Pirate Storm's battle for glory and gold, the end justifies the means.