FREE MMORTS GAMES
Strategy MMORPG games
More Free games -> 1 | 2 | 3 | 4 | 5 | 6 | 7 | 8 | 9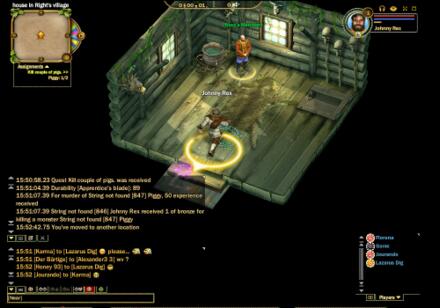 Fragoria MMO
Developed by RUSOFTWARE Co. for internet browsers. Fragoria is a browser-based MMORPG where players start as a Traveler and complete quests for other characters in the game in a fully persistent world inhabited by other players and NPCs. As the game progresses, players specialize their character by picking sub-classes that are broad at first with the choices narrowing down into a more focused class. There are over 800+ quests to complete, several dungeons to crawl through with friends and there are also a handful of PvP games to take part in (ranging from simple 1 on 1 duels to full-scale wars with objectives). Fragoria has an in-depth pet system, an auction house, a mail system, and an extensive crafting system with 4 professions to choose from.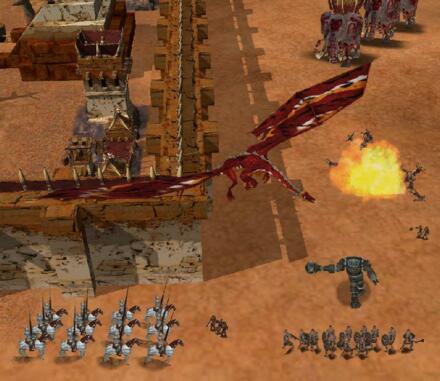 Saga MMO
Saga is persistent and played online in a massively-multiplayer environment. Every building you build, troop you buy, and piece of land you conquer remains with you as long as you play the game. That means every time you fight your friends, you won't have to rebuild your castle from scratch. It also means every time your buildings get damaged or your troops killed, they stay that way unless you repair or resurrect them. Troops gain experience over time, meaning that they move with you from battle to battle, improving their skills and finding exciting new armor and weapons to equip themselves with.
Hex Shards of Fate MMO
Hex: Shards of Fate is a Browser Free-to-play MMO TCG (trading card game),developed by Cryptozoic / Hex Entertainment.

Hex: Shards of Fate combines a wide variety of aspects from massively multiplayer online role-playing games to the strategic gameplay and collectable features of a traditional trading card game too great a unique hybrid genre. The core of the game revolves around players earning, buying and trading cards to build up their deck and compete against incredible AI or real-world players in a one on one duels, tournaments and PVE campaigns and dungeons.

Space Pioneers 2 MMO
Space Pioneers 2 is Space Free to Play MMO Game developed by Looki.

Space Pioneers 2 is a strategic Empire building free to play MMO that can be played directly in your Internet browser where players either work on their own or with others to create mighty star system spanning empires whilst conducting trade, diplomatic missions and even going to war with rival players. The game is available in a number of different languages and can be accessed quickly through the official website after a simple registration process or players can join up through their Google account or using Facebook connect.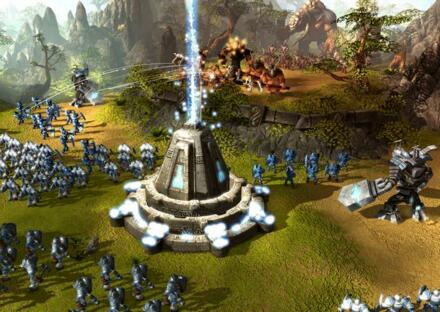 BattleForge MMO
BattleForge is a next-gen real time strategy game, in which you fight epic battles against evil along with your friends. What makes BattleForge special is that you can assemble your army yourself: the units, buildings and spells in BattleForge are represented by collectible cards that you can trade with other players.

With Play4Free you can now explore the full world of BattleForge, for free! An army of 32 units from all factions awaits your command. Lead your forces in single player scenarios now, or team up with your friends in epic co-op real time battles.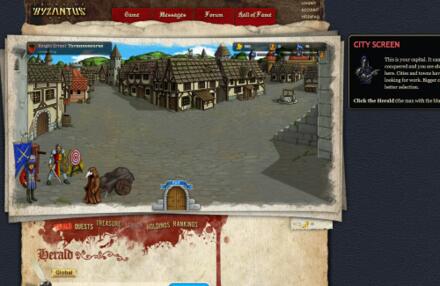 Crown Of Byzantus MMO
Crown of Byzantus is based on historical events in the 14th century but with supernatural elements based on the region and writings of medieval scholars. The player starts by building his army, unlocking new units and features as he rises through the titles of nobility. Eventually he will become embroiled in an epic war of conquest that determines the Emperor, the leading player on the server.

Crown of Byzantus is a Massively Multiplayer Browser Game of adventure, strategy and conquest. It's a game of knights contending for the throne of Byzantium, developed by Casual Continent for internet browsers. Players are knights from all corners of the world who have come to the dying Empire to claim it as their own. Combining real history with ancient legends and gameplay opportunities, Byzantus grabs Medieval Browser Wargaming by the throat. This is not a game about farming or building log cabins. This is a game of steel, gold, glory and blood.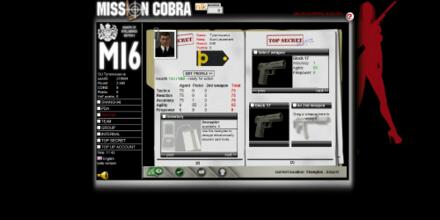 Mission Cobra MMO
Ready to play directly in your browser, Mission Cobra is free to play, browser-based, action adventure. Developed by SEAL media GmbH for internet browsers. Each mission is a challenge, as every decision you make influences the direction that the mission takes. Choose to belong to MI6, MOSSAD, BND, FSB or CIA. There are complete different missions for one of five selectable secret services and take out agents from the other services.

By order of your government you are responsible for the security of your nation. Your operations take place all over the world. Find the terrorist in Beirut or catch the drug baron in Bogota. Use the most modern gadgets, but always be careful, your enemies are out to kill you.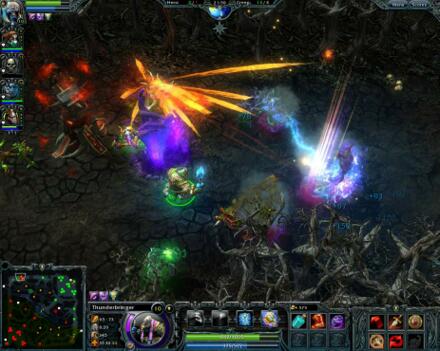 Heroes of Newerth MMO
Heroes of Newerth is a free to play MOBA (Multiplayer Online Battle Arena) developed for Windows, Linux and MacOSX by S2 Games. Another in a growing list of games in the genre Heroes of Newerth takes a number of steps to really get ahead of the competition boating 111 available heroes to choose from divided between the games two faction teams; Legion and Hellbourne, as well as a number of different game modes.


The premise of the game is to fight alongside your team and battle your way into the enemies' base and destroy their tower base, to do this you must fight through waves of enemy NPCs, sentry towers and enemy players that are trying to do the same thing to you and your base; the first to do so is the winner. During battle you will face off against unique heroes, each one with their own stats and three unique abilities making every game a different experience. As you destroy the NPCs, towers and enemies you will gain coins to spend in your bases shop to buy weapons and items to improve your chances in battle and also XP to level up your hero and improve your abilities. Once the game is over your character is reset, each new game you will start at level 1 with no items or weapons carried over, all of which is part of the strategy behind Heroes of Newerth.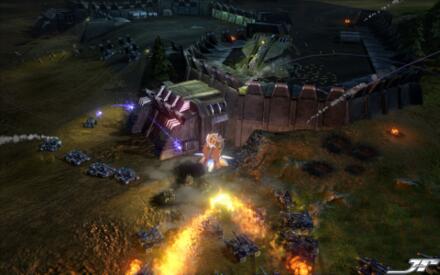 End of Nations MMO
End of Nations brings real-time strategy (RTS) and massively multiplayer online (MMO) games together for a gaming experience that is a revolutionary leap forward.

End of Nations takes place on an unprecedented scale, where your strategy on and off the battlefield can mean the difference between victory and defeat.

Play solo or team up with thousands of gamers to combat the Order of Nations as you develop your Commander class and grow your forces.

Star Supremacy MMO
Star Supremacy is a mmorpg free2play browser based, settled in the deep space and that can be played directly from your favourite browser.

The game presents a lot of feature of the classic SCI-FI RPG and RTS. The player must command a space ship and create colonies and villages on different planets.

The interface is not so easy but you will take a bit of time before you know all the feature and the things you can do.

There are a lot of feature and the world is really big. There are a lot of planets and galaxies and they can be fully explored.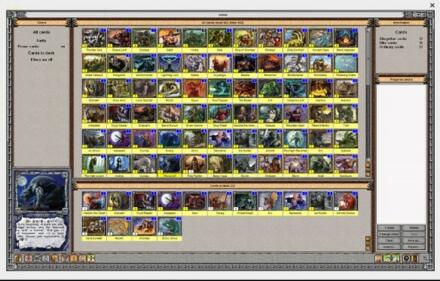 Berserk Online MMO
Berserk Online is a Free to Play Online trading card game based on an extremely popular Russian collectible card game, developed by Berserk for Windows. Players in Berserk Online can challenge each other using their own deck of cards. Each card is a creature with its unique abilities and features and there are more than 350 cards available in the game. Berserk Online can be defined an high strategy game, given its mix of classical trading card games gameplay and its unique board games elements which make the game even more strategical. The world in Berserk Online is divided into two Realms: Light and Darkness. Each player entering into Laar should decide which side to serve and protect. Berserk Online combines the richness of a trading card game with the strategic focus of a board game, in facts before starting a game you'll have to place your cards on a board where you can face your opponents and look for the best strategy to defeat him. The world of Laar: a world where once upon a time blue oceans danced with the waves and virgin forests were to be found everywhere across the landscape. And there was magic, a useful magic that would help everyday life's activities. That was before the Cataclysm. Play on the battlefield, an imaginary rectangle, 6 squares in height and 5 squares in width. Players' armies are placed next to each other and facing each other. Each army uses its own half of the battlefield. In the beginning, cards are placed face down so that the opponent does not see your battle formation. If a player has symbiotic cards, those cards are placed down on top of the cards, on their host. Player one (attacking player) uses the central area of his part of the battlefield (3×3 squares) to deploy his army. Player two (defending player) can use 5 squares of his first row for placement of his army.


Pirates of Tortuga 2 MMO
Available in five different languages: German, english, french, spanish and turkish. Developed by worldwidegames GmbH for Internet Browsers. Pirates of Tortuga 2 is a free to play browser based mmo game where you must conquer the Caribbean sea as a feared pirate. Build your own settlement, produce goods and buildings and create your own powerful pirate fleet. Capture, plunder and pillage – nobody's safe from you. Sail through the Caribbean and become a feared pirate through numerous sea battles. Experience the adventure of a lifetime! It's time to set sail.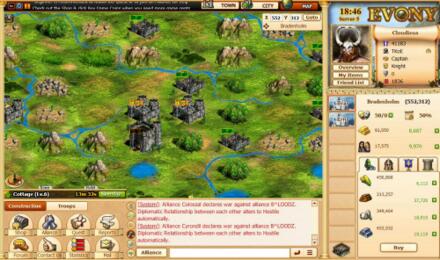 Evony MMO
Evony is a browser-based, strategy-based MMO game. The game is set in medieval times where a player must to establish a city and begin developing various technology and building supporting structures to generate armies and resources for the purpose of attacking other players and in game opponents. Evony is set in a persistent world–when a player logs out, the game continues.
Evony has two different monetary systems. The in-game monetary system revolves around gold. Gold can be obtained by completing quests and by taxing the player's population. It is also possible to sell resources for gold on the marketplace to other players. In lieu of this, a player can use real money to buy game cents with which to purchase items and resources from the in-game shop.

Call of Gods MMO
Call of Gods is a Browser Free to Play Fantasy MMO Strategy, no download game, developed by Boyojoy.

Born from nothing the Justice Dragon and Chaos Dragon erupted from the void with mighty roars, these two both complemented each other and yet were complete opposites. The Justice Dragon and his ancient Dragon subjects created the fertile Masure Mainland from the elements, blessing it with life and bringing forth the Humans and Elves. The Chaos Dragon also created lifeforms from his own vision and so to work born the Demons. A war raged on the generations, with many falling from either side but it was the life Dragon that breezed rebirth into some of the fallen, returning to the land sound of mind but physically ruined were the new race of Undead. And now the world is divided between these factions who now will resist the forces of the Corrupt Deities and Demon servants.