FREE MMORTS GAMES
Strategy MMORPG games
More Free games -> 1 | 2 | 3 | 4 | 5 | 6 | 7 | 8 | 9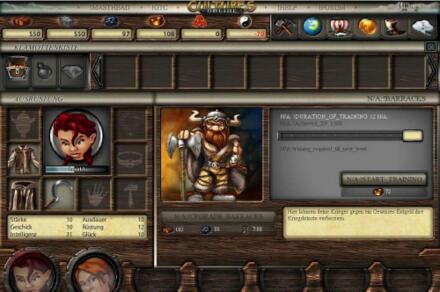 Cultures Online MMO
Cultures Online is a free-to-play browser-based MMORPG where your hero's adventure starts in his or her village way in the icy north on an island somewhere in the vicinity of Iceland. Hire more Vikings and decide whether you want them to help you expand your village or to accompany your hero on raiding expeditions. Bear in mind, though, that only your heroes will be able to make the other Vikings in the village work. You choose how your village should develop.

Firefall The Game MMO
Firefall is an upcoming free-to-play MMOFPS developed by Red 5 Studios set in an Earth set 200 years in the future which is torn apart by the Melding, an energy storm which mutates and transforms all life and even the terrain of the planet that has spawned monsters called the Chosen.

In FireFall The Game the players have to band together to collect resources, build weapons and vehicles, and utilize special nanotechnology armor suits called Battleframes to fight against the Chosen and reclaim the earth.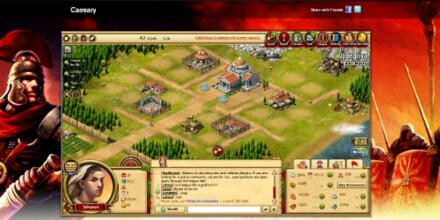 Caesary MMO
Ready to play directly in your browser F2P, Caesary is a browser-based mmo game created on the genre of sim-city building Real-Time Strategy (RTS) battle. Developed by ShenZhen for internet browsers. The economy is Sesterces (taxed) driven; but Kreds-Gold is available for power players to advance level with a quicker pace. Regular players are expected to play it as an idle game. The theme is based on the Ancient Roman Empire (Republic period).
You can simulate the grandeur of past combat in graphical animation and the "detailed statistics" of the fight in text log. It "pleasures" your eyes as well as "educates" your mind. Caesary allows you to join other players' battle in the middle or have someone else's join your own battle. Any time! (In theory, the entire server's players can jump in one battle in progress!) And also the War Simulation Colosseum allows you explosive battles between players for massive prizes!

Clash of Olympus MMO
Clash of Olympus- MMO Genre: F2P side-scrolling turn-based RPG .Platform Availability: Web Browser .Developed By: Boyjoy

Clash of Olympus is an action packed RPG MMO that is completely free to play where players will be able to have their choice of different heroes as they battle for and against the gods of Olympus in this Greek mythology themed game. Packed full of features there is strong narrative quest-based content that players will unlock as they progress through the main storyline that will take players into some of the most dangerous locations in and beyond the world. Clash of Olympus can be accessed through the game's official website after a simple account registration and can be played directly through your web browser without any need of a client download.

Kiwarriors MMO
Kiwarriors is a browser based mmorpg localized in spanish and english. In Kiwarriors players can be one of the most known races in Dragon Ball, such as an android or a sayan.

The game offers a lot of features like a character panel, a global map, a ranking system, clan, groups and a strategy system. Thanks to all these characteristics players can fight each others directly from their favourite browser, starting train their characters and be one of the best warrior in the galaxy.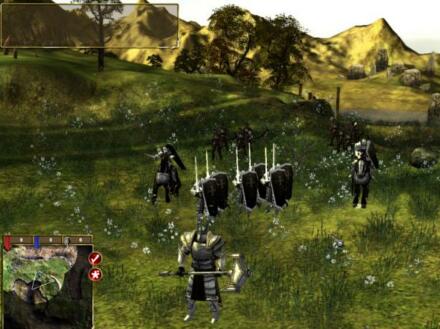 Dreamlords MMO
Dreamlords offers unparalleled strategic depth by providing both long term empire building with 3D RTS action in a massively multiplayer world.

Dreamlords the game is made up by one game client and a web interface. The empire building is done in the web interface and fighting is done in the game client.

A dreamlord is a mystical entity that has risen to answer the desperate calling of the people. Now you have to lead them to a great future, one step at a time.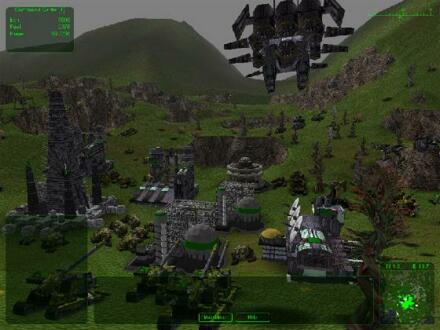 Boundless Planet MMO
Build your cities to withstand attack, build your armies to neutralize any threat, and build your empire to inspire fear.

BoundlessPlanet, the world's first fully 3D Persistent Massively Multiplayer Online Real Time Strategy Game (MMORTS) which pits you against hundreds of other players simultaneously in a planet-wide struggle to claim natural resources and expand an empire using the limitless power of an army, navy, and air force of your own creation.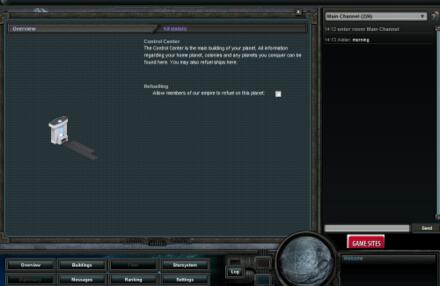 Empire Universe 2 MMO
Developed by Looki Games for internet browsers, Empire Universe 2 is a space browser-based Massive Online Game where you can chose your own path in the galaxy. Choose from 9 different races with their own unique stats and starting places in the galaxy map. Collect 10 different resources via mining asteroids and wreckages or through your planet's resource mines, customise 21 different spaceship chassis with over 66 components allowing for a lot of room for experimenting. With 146 different technologies to research it is a long spanning game that cannot be either won or lost. There is a strong focus on allied gameplay and it promoted teamplay whether you decide to join one of the many empires out there or create your own. Use your warships to fight real time battles against hundreds of opposing players and train ground troops to act as your last line of defence for when all your warships have been destroyed. Choose your alignment through the actions you take in the game you can become a scientist, pirate, warrior, trader and bounty hunter. With over 120,000 planets in 10,000 sectors there is plently of space for everyone.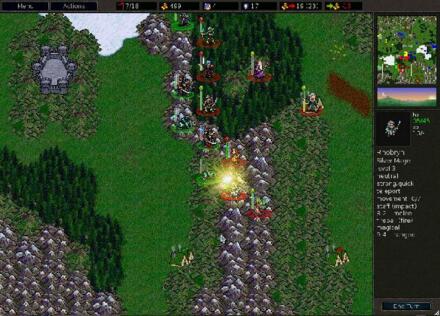 The Battle for Wesnoth MMO
The Battle for Wesnoth is a free, turn-based strategy game with a fantasy theme.

Fight to regain the throne of Wesnoth, of which you are the legitimate heir, or use your dread power over the Undead to dominate the land of mortals, or lead your glorious Orcish tribe to victory against the humans who dared despoil your lands … Wesnoth has many different sagas waiting to be played out. You can create your own custom units, and write your own scenarios – or even full-blown campaigns. You can also challenge your friends – or strangers – and fight multi-player epic fantasy battles.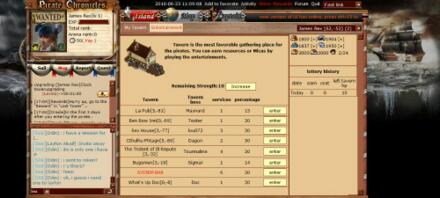 Pirate Chronicles MMO
Ready to play directly in your browser, Pirate Chronicles is a browser-based mmo game with historical fantasy, RPG, city-building, business and strategy elements. Developed by ShangHai-headquared WeiQu for internet browsers. It features rich Browser Based SLG + RPG; epic game world with thousands of rewarding quests; three distinct nations: Western Europeans, Northern Europeans and Arabs; pirate Captain and Flag Ship Systems with extensive RPG elements; completely browser-based, no downloads required, and free to play; and regular major content updates.

Rivality MMO
Rivality is an exciting next-generation web game in the war strategy genre developed by reputable FunRock Media. The first version of the game was released in August 2008 and got a major update and facelift in its current third version in 2012. FunRock Media has a great passion for creating truly unique and compelling user experiences. But beware some players get addictive to the game and are constantly online to respond to enemy attacks and get the latest updates from allies and the outcome of executed enemy attacks. FunRock is committed to vigorously updating the game. User feedback is highly appreciated in order to improve the game in the direction that the player community. Rivality is played directly in the web browser: Nothing to download and free to play for as long as you like, guaranteed. After the simple registration process you can choose an area to build your own base camp in the gigantic world of Rivality and start building what's needed to gain power and money in the game.

King of Towers MMO
King of Towers is a Free to Play Fantasy Tower Defense MMO for browsers, developed by Shinezone.


King of Towers is a free to play tower defence MMO based in a fantasy setting where players are the King of their own kingdom and must drive back and destroy the enemy greenskins, orcs and goblins, and their daemonic allies. With a quick registration the game can be accessed directly online through the official webpage and does not require a client download. The game is in many ways a classic Tower Defence game but has a number of unique features and twists to make the gameplay more original.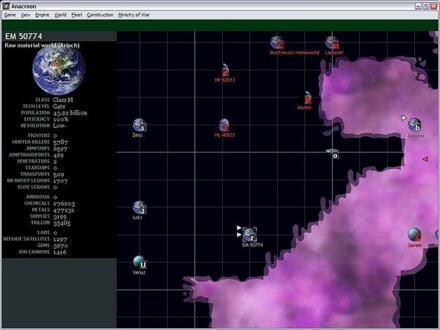 Anacreon MMO
This is a highly detailed and challenging game in which you have complete control of an entire galactic empire. This is much more than a simple war game—players may arrange interstellar trade routes, make treaties with other empires, control the production of planets, and race against the enemy to create new technologies and more destructive weapons. This is a game of power and control, conquest and rebellion, all set in a Machiavellian milieu in which it is better to be feared than loved.

Shadow Kings Dark Ages MMO
Shadow Kings: Dark Ages is a F2P Castle Building MMO for browser developed by Goodgame Studios.

In Shadow Kings: Dark Ages players are the rulers of their own Castle in a fantasy land filled with dangerous orcs looking to pillage and destroy your settlements, by establishing a strong Castle completes with various buildings, fortifications and defences as well is training up your own personal army. You are able to take the battle to them and destroy the Shadow Camps that crop up all over the world or alternatively engage in PvP with other rival players to assert your dominance over a region.