FREE MMORTS GAMES
Strategy MMORPG games
More Free games -> 2 | 3 | 4 | 5 | 6 | 7 | 8 | 9 | 10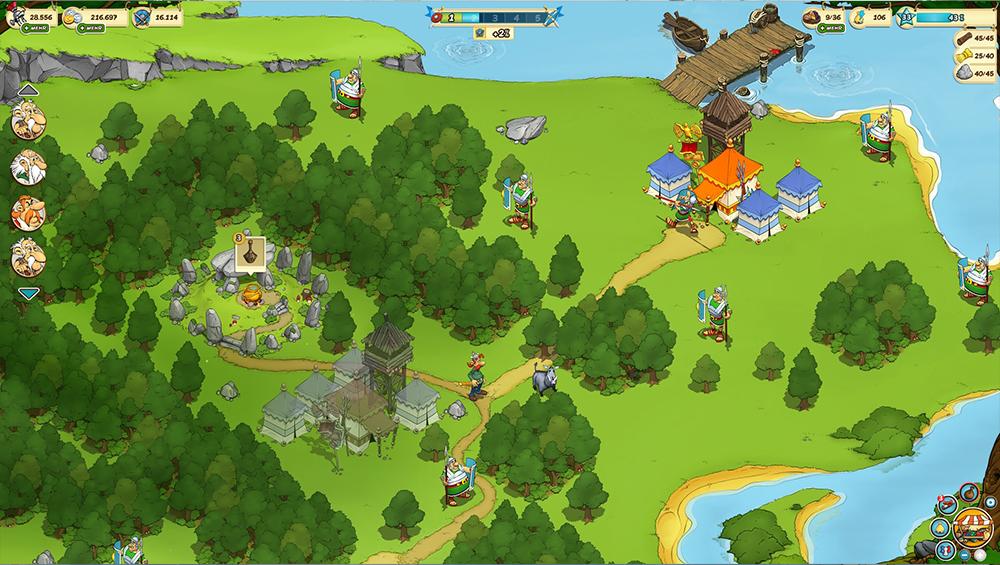 Asterix and Friends MMO
Asterix & Friends is a Free to play Management Strategy MMO developed by EA Digital Illusions for windows browser games.

Step into the world of history's greatest Gauls; Asterix and Obelix, in this comical, colourful free to play strategy MMO that brings these comic book heroes to life in fantastic free to play game that pits your fractured village against the might of the invading Roman Empire. The game consists of a classic city management style game combined with resource gathering and strategic combat orientated features where starting out as a plucky Gaul warrior you must help this famous duo push back your new would-be rulers. The sleek graphics and seamless animations really make the game come alive using new gen technology bringing the game directly to your Internet browser.

Panzer General Online MMO
Panzer General Online is a Free-to-Play Strategy Card MMO developed by Ubisoft.

Panzer General Online is a free to play strategy World War Two themed MMO from the popular Panzer General franchise, the game is a browser-based card collecting where players must build up their own army/deck from a variety of different cards and play against the computer AI or other players in tactical based combat. Using different cards and strategy players are able to build a strong deck around their own preferred to play styles, whether aggressive, defensive or versatile.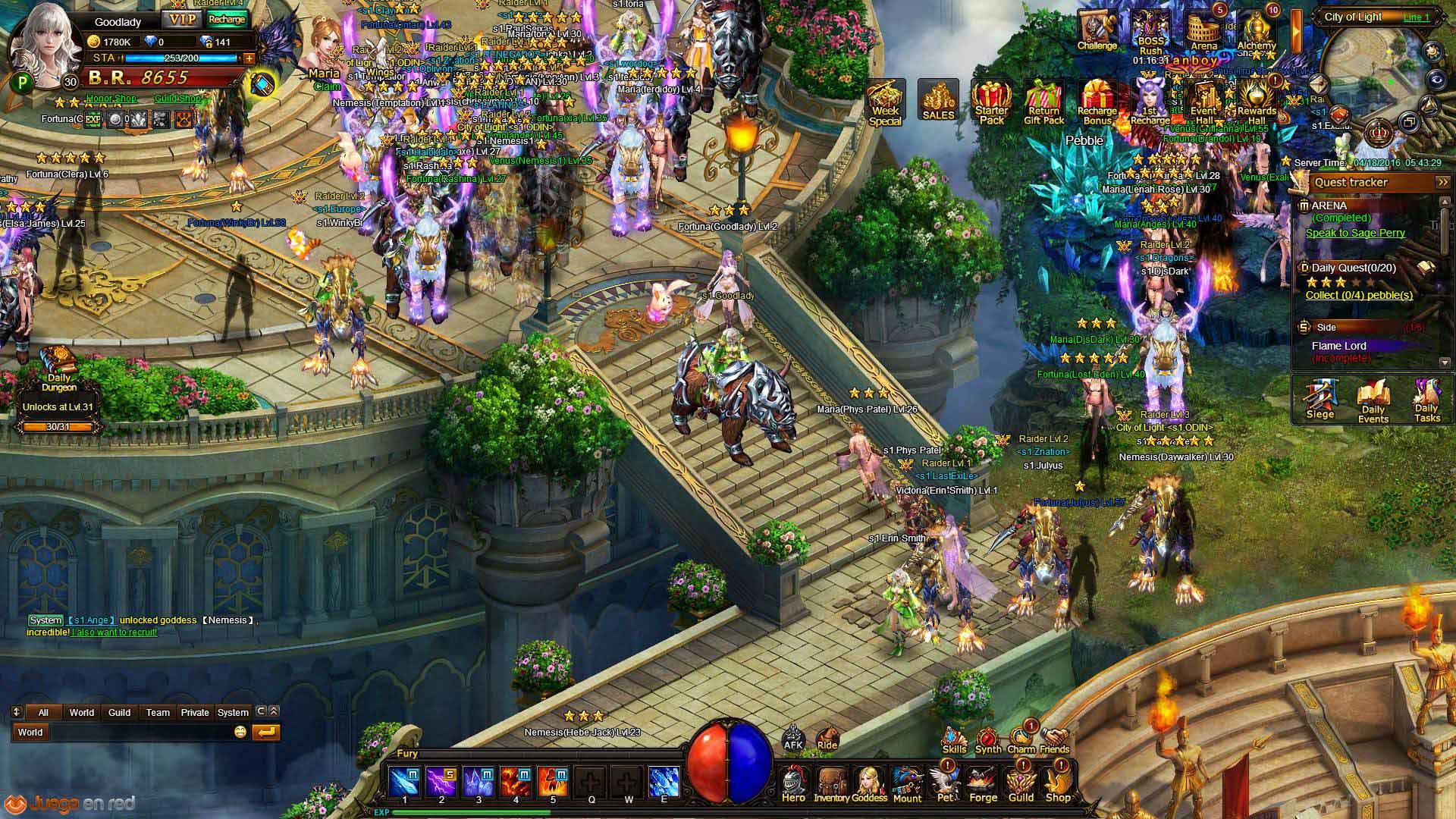 ThunderCall MMO
Thundercall

MMO Genre: F2P RPG
Platform Availability: Browser
Developed By: R2Games

A free to play hero building RPG, Thundercall sees players step into the shoes of a rising hero, thrown into an adventure where they must battle against demons that are plaguing the land and the malevolent evils that control them. In the game players control their main character and head around the world completing quests for NPCs, acquiring loot and rewards to make their character stronger. With full 2.5D beautifully designed graphics players are able to access the game through their web browser without having to download a game client.

Thirty Kingdoms MMO
Thirty Kingdoms is a Free to Play Grand Strategy MMO. browser game, developed by Bytro Labs

From the creators of Supremacy 1914 comes a mediaeval fantasy grand strategy MMO that pits 30 unique players against each other in a battle to expand their personal kingdoms, take over in control a continent and do battle with each other as well as intelligent AI factions. This free to play MMO can be played directly through your Internet browser without the need of a client download and supports both German and English versions.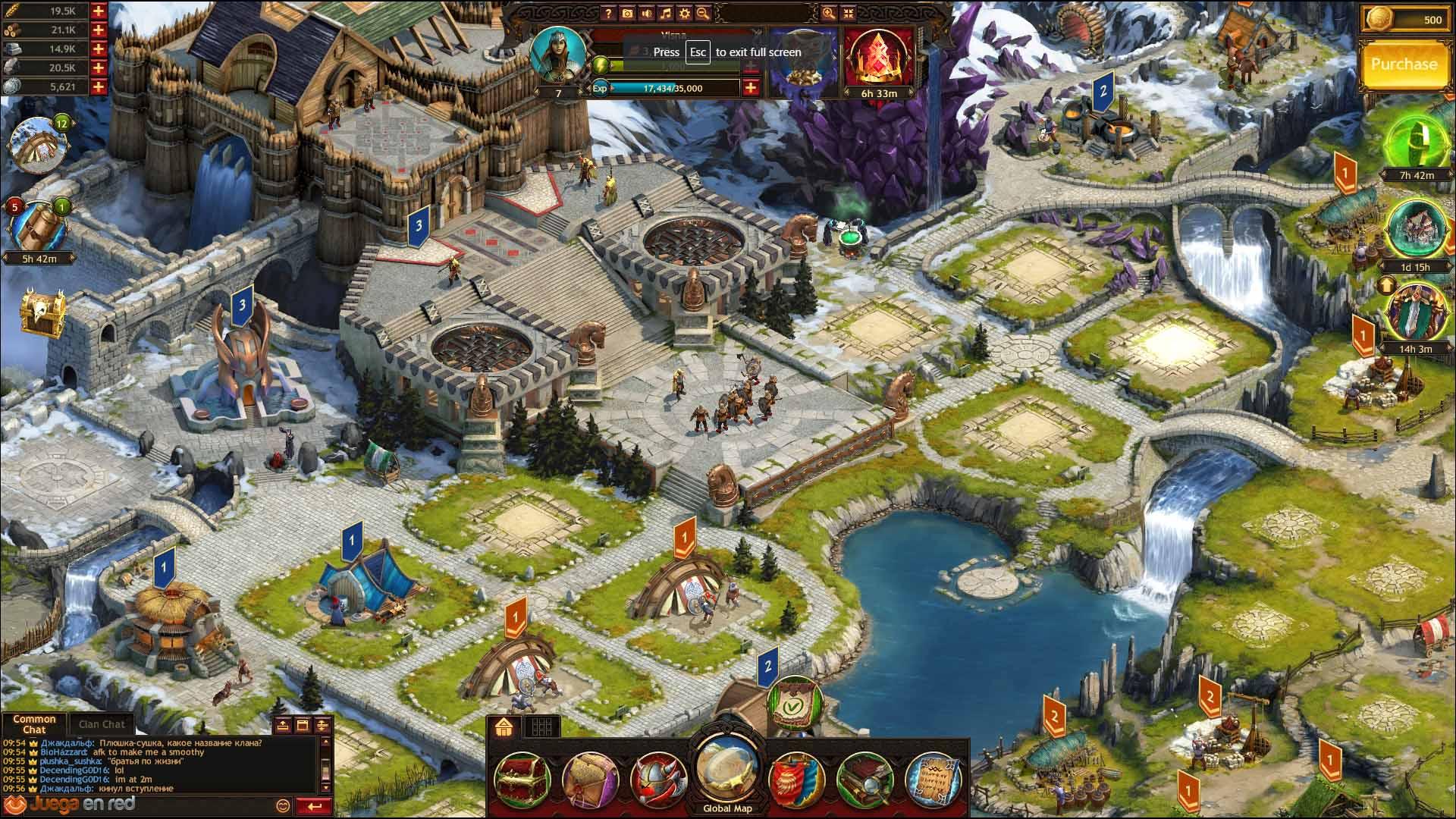 Vikings War of Clans MMO
Vikings: War of Clans

MMO Genre: F2P City Building Strategy
Platform Availability: Browser
Developed By: Plarium

A free to play strategy where players step into the role of a Jarl, a leader of their own Viking Clan, responsible for building up their settlement, training soldiers, unlocking the secrets of new technologies and battling against rival Clans for dominance and rewards. The game is free to play and can be accessed directly through web browsers without the need of a client download.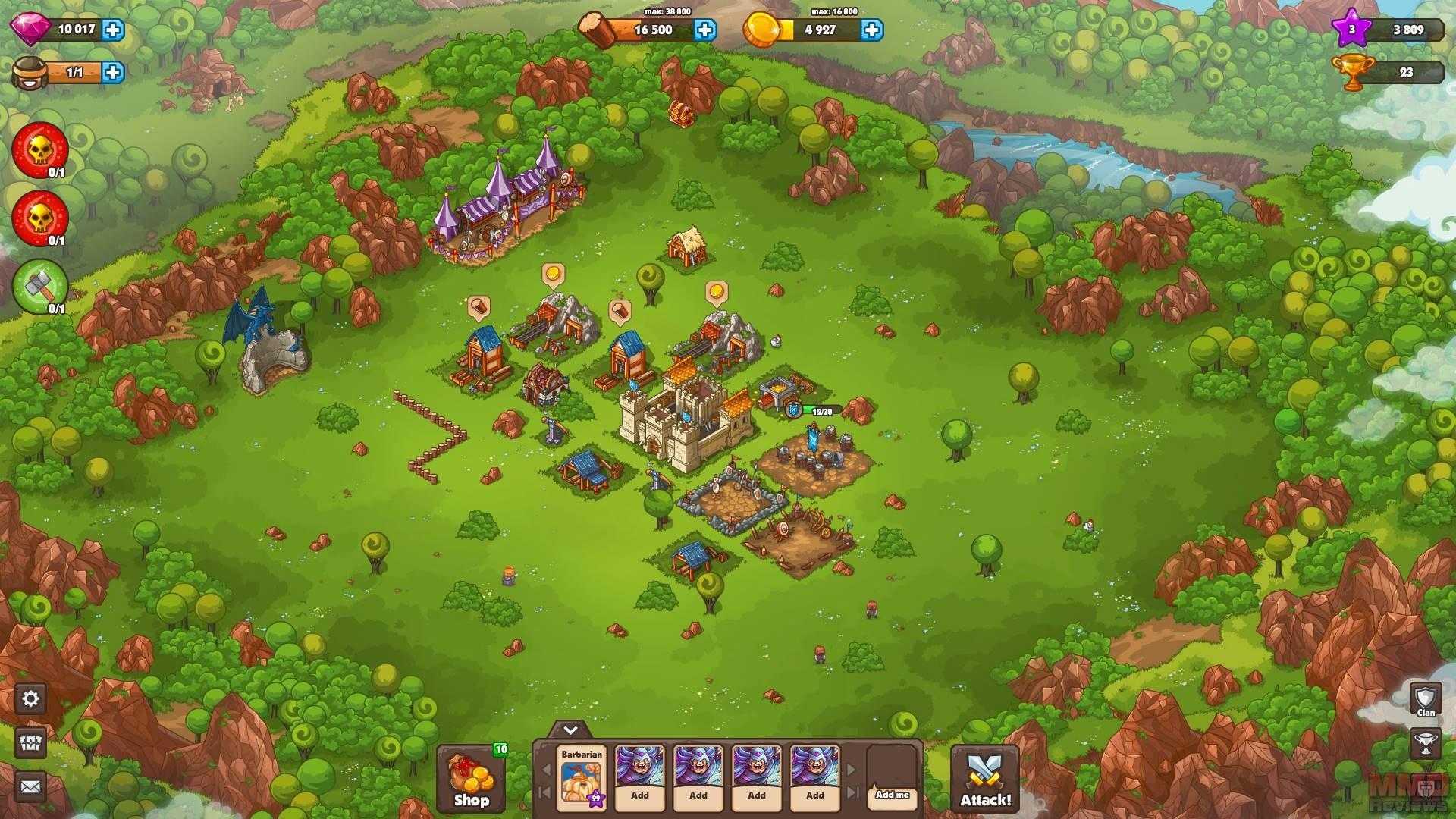 Barbarians MMO
Barbarians

MMO Genre: F2P MMO Strategy
Platform Availability: Browser
Developed By: Plinga

This free to play browser MMO sees players taking control of their own barbarian fortress, pitted against challenging AI and other players to try and destroy their bases, reap the rewards, and climb the ranks to become the most nefarious and notorious barbarian around. Barbarians is a strategic MMO where players must build up their own base, equip it with various defenses and raise a Barbarian horde to ransack other players bases in tactical real time combat. The graphics are colourful and cartoony and extremely well done, the detailed pixel based graphics, atmospheric music and sound effects all add to an enjoyable experience.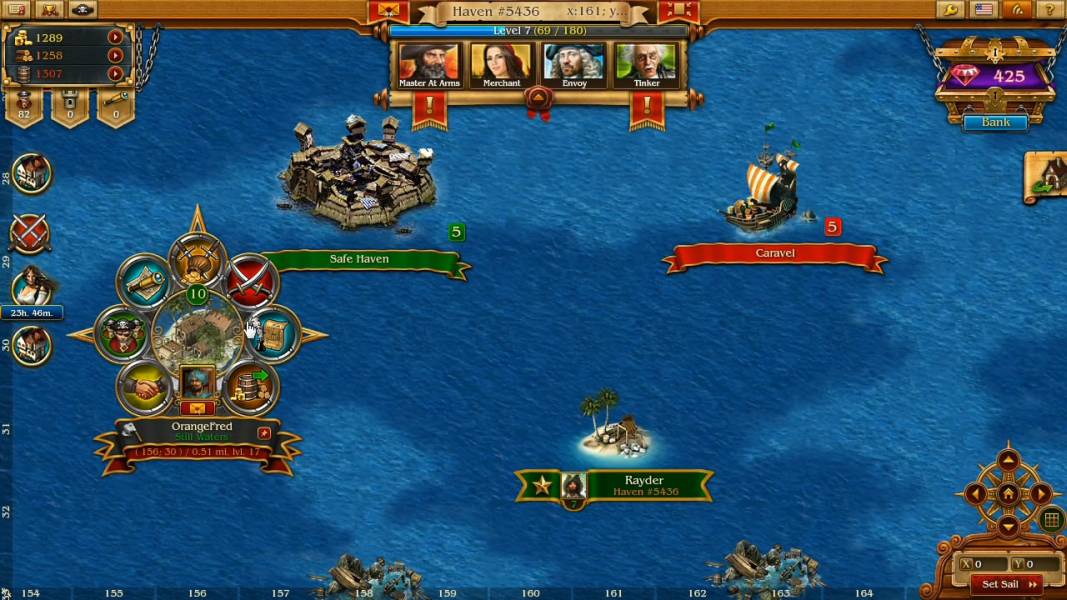 Pirates Tides of Fortune MMO
Pirates: Tides of Fortune is a MMO Genre: F2P Base Building Strategy for Browsers. Developed By: Plarium

Pirates: Tides of Fortune is a free to play pirate themed MMO strategy where players must establish their own pirate haven, a stronghold to begin their operations and establish a powerful pirate fleet so that they can go head-to-head with other powers across the seven seas including both AI and players alike. Packed full of features the game has a simple learning curve, aided by an NPC guide leading players through the game, but requires high-end strategy in the later game. Players can access Pirates: Tide of Fortune through the official website where they can sign up for an account and play directly through their web browser without the need of downloading any client.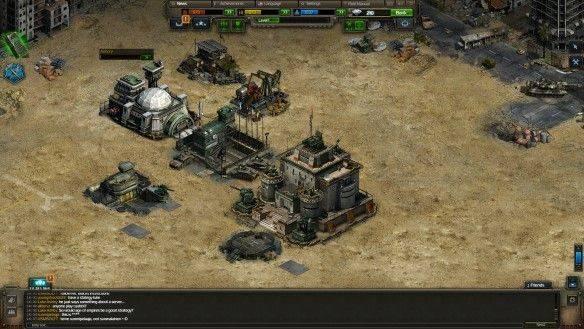 Soldiers Inc MMO
Soldiers Inc is a Free to Play Browser MMORTS, developed by Plarium.

The theatre of war is the battle torn region of Zandia, where now private militaries and corporate organisations have moved into the area to claim some of the available wealth from the huge mineral deposits that have recently been discovered. You are one such military, hired by the Syndicate to establish a base of operations in the area and manage the company's affairs and securing the minerals by whatever means necessary. Competition is heated and in a part of the world where the world's leaders turn a blind eye everything is up for grabs as disputes and claims are settled by bullets and body counts.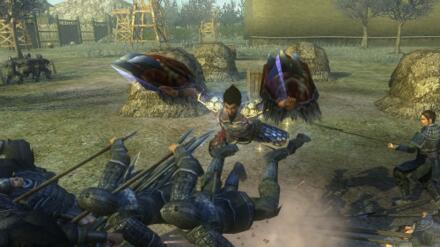 Dynasty Warriors MMO
Developed by Techmo Koei for Windows, Dynasty Warriors Online is an action free to play online 3D MMO game with tactical combat. It is set in the Three Kingdoms era of Ancient China and the beautiful graphics will transport players back into the heart of this dramatic and romantic period. This game artfully combines MMO elements with the fast paced, exciting combat players have grown love from other Dynasty Warriors titles. The action oriented gameplay is not all that common for MMORPGs and will be something that sets DWO apart from the rest.

Heroes of the Banner MMO
Heroes of the Banner is a F2P Tower Defence MMO browser game, deeveloped By: R2 Games.

Heroes of the Banner is an exciting free to play MMO set in a fantasy realm and focuses on players having to defend their villagers from hordes of rampaging enemies. Using traditional fantasy elements such as orcs and Demons the game also touches upon aspects of Norse mythology with a variety of Heroes and deities from the Norse mythology being summoned as powerful heroes to help the people in their darkest hour. The game can be accessed easily through the publisher's official website after a registration and then played directly in player's web browsers with no need for a client download.

Golden Age MMO
Golden Age is a free2play mmorpg browser based published by Aeria Games. Inside the game there are a lot of features and let the player to go around the world with his character by a 2D side-scrolling graphic.


The combat system works throught a card system, previously seen in other browser games. With these cards the player can decide to attack with different units of his army and defeat the enemies.
At the end of every war the player will obtain different rewards such as golds, items and gear items that the player can use to upgrade his hero.

WindGlory MMO
WindGlory is a Free-to-Play Browser MMORPG developed by Proficientcity

Based in a fictional fantasy realm wind glory allows players to fight up in the sky where both the powers of good and evil are locked in an endless bloodthirsty conflict with each other, unified forces of the light against the armies of Dragons, Demons and dark races that wish to bring an end to hope and all that is good. The world itself is in danger, but with the prophecy of a human that will be able to use the soul stone, and amulet of great power, they can stop the forces of evil and save everyone by banishing this darkness forever.

World of the Living Dead WoTLD MMO
World of the Living Dead is a free to play massively-multiplayer zombie game which features strategy gameplay and life or death resource management in a huge game universe. WotLD is a game you play in your internet browser. No downloads or plug-ins are needed. You need to use a modern browser such as Google Chrome or Mozilla Firefox.

The world has been overrun by the living dead. The national Emergency Control & Relief Agency (NECRA) was established to take over management of the most important global issue: survival at all costs. You play the role of a NECRA operative who has been sealed into a secure bunker and given the task of remotely guiding survivors to supplies and shelter.

Alliance Warfare MMO
Alliance Warfare is a free-to-play real time strategy browser game developed by Digital Experience. The game is set in a land of war where the ancients have abandoned four nations to their own luck. Players have to build a city, train troops, research technology, and expand their territory.

To expand an Alliance Warfare starting city into an empire, buildings must be constructed and upgraded. Players can build apartments, barracks, spy camps, stables, factories, storehouses, taverns, markets, hospitals and a city hall among others. You can train several types of troops as pikemen, militia, peasants, axemen and swordsmen.

More free MMORPG Games -> 2 | 3 | 4 | 5 | 6 | 7 | 8 | 9 | 10