FREE MMORTS GAMES
Strategy MMORPG games
More Free games -> 2 | 3 | 4 | 5 | 6 | 7 | 8 | 9 | 10
Innebula MMO
Innebula is a mmorpg free2play browser based that can be played directly from your favorite browser.

In Innebula the players can build space ships, buildings and mines and exchange their reward with other players.

Innebula offers a very well graphic design that let the player to explore all the game world, divided by a lot of galaxies.

Innebula offers a lot of feature such as play completely free, no download, a really cool chat system to talk with other players and huge universes divided for languages and regions.

Goblin Keeper MMO
Goblin Keeper is a Free-to-play Browser Strategy MMORPG, developed by Gameforge

In GoblinKeeper you get to play as a dungeon overlord, ruler of your own dungeon and commander of your very own underlings and minions who you get to put to tasks or send out into the world to attack, pillage and conquer your enemies. Expand your dungeon, assimilate new dungeons into your Empire, raise a mighty goblin army and claim the title of the most feared Goblin Keeper to have lived. The game is free to play in your Internet browser and features impressive, colourful 3-D graphics and unique music that really emphasises the atmosphere depending on your location.

Nadirim MMO
Nadirim is a free-to-play multiplayer browser game in an Arabian fantasy setting inspired by the tales of the Arabian Nights. Explore the vast territories of Nadirim and its unique world of Arabian myths and fables to immerse yourself in an online role playing experience that has never been brought to browser platforms before!

The game takes the player into the world of the Arabian Nights, a world that is fictional in geographical and historical terms but incorporates the best known elements of Arabian fables and mythology like djinns, adventurous thieves, mysterious princesses, potions, alchemy, and – of course – heroes and villains.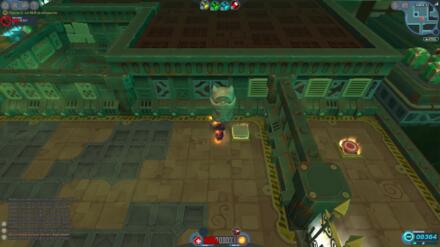 Spiral Knights MMO
Developed by Three Rings for PC, Spiral Knights is a free to play 3D Action MMO with anime graphics and a cooperative gameplay through dungeons with monsters to fight and puzzles to solve, and hundreds of unique weapons and gear to discover and alchemize. Defined as dungeon crawler, reminds of console games like Zelda.

Players find theirselves on an alien world, Cradle. Their equipment stores have been raided and their starship, The Skylark, will not recover from the crash. Now they must work together to survive on a journey that will take them to the very core of the world.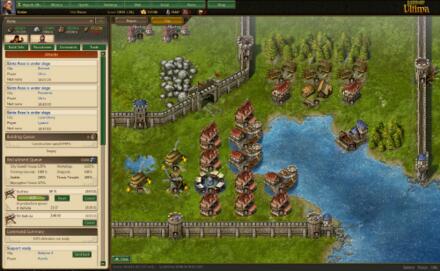 Lord Of Ultima MMO
Ready to play directly in your browser, Lord of Ultima is a new part of the Ultima universe. It is a free to play isometric strategy browser MMO game, developed by EA's Phenomic studio for internet browsers, which takes you to the new world of Caledonia, formed from the remains of Sosaria which was shattered into countless islands. You start your journey with a humble village which you grow over time into a mighty and prosperous capital.

Featuring deep strategic gameplay, an unseen level of detail and numerous animations. You must master the art of diplomacy and trade as well as the military activities of spying, plundering, attacking and sieging enemy cities to finally become the mighty and feared Lord of Ultima. Also includes multiple social features including an advanced trading system, alliance features, online chat, forums, a quest book full of interesting missions will guide you through exploring all the strategic possibilities Lord of Ultima has for you, plunder dungeons and defeat mighty bosses to win their treasures.

Sword Saga MMO
Sword Saga is a F2P Hero Building MMO RPG for borwsers, developed by R2 Games.

Sword Saga is a free to play browser-based MMO RPG where players are responsible for building up their own hero and team of companions and mercenaries, as players progress through the game they will unlock various new features and content as well as being able to revisit older early game content that has been modified. The main premise of the game is to collect items and gear to improve the overall Battle Rating of your chosen hero to go up against challenging AI opponents in story driven quests, single player and multiplayer dungeons and facing off against powerful world bosses or even going up against the most challenging of all opponents: other players.

SmashMuck Champions MMO
Developed by Kiz Studios for PC and Mac, SmashMuck Champions is a free-to-play multiplayer online battle arena (MOBA) game that combines action, skill and strategy. Players will build and manage their own SmashMuck teams as they customise and train their fighters before sending them into battle. With tons of unique skills, weapons and attacks for players acquire, the title promises to offer fast-paced and easy-to-learn combat that will be challenging to master.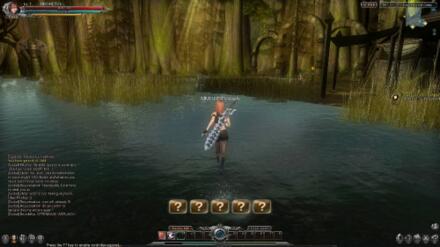 Divine Souls MMO
Developed by Gameprix for Windows, Divine Souls is a free-to-play Action-Fighting MMORPG, with unique character classes, imposing weapons, and non-stop action. To transform into a Divine Soul, you must master an impressive array of combos, skills, and weapons in battle. Partner up with friends to take on Cursed Souls in a massive multiplayer adventure, or take on your enemies in high-octane PvP arena combat. Divine Souls uses a new rendering process based on the GameBryo engine. It utilizes enhanced graphics, and is optimized for graphics cards supporting PhysX. You can even experience Divine Souls in 3D.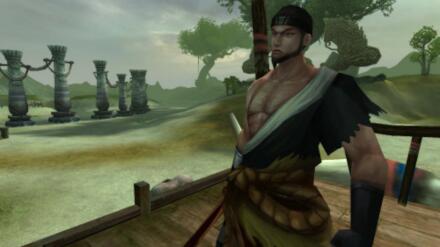 Heroes Of Three Kingdoms MMO
Developed by Perfect World for Windows, Heroes of Three Kingdoms ( HOTK )is a free to play fantasy MMORPG based on one of history's greatest battles in China known as the Battle of Chibi,and not only gives players the opportunity to experience the chaos first hand, but also the chance to rewrite pivotal moments in Chinese history.

Using advanced motion capture technology, combat is brought to life by martial arts specialist making the action exciting and realistic. Experience in-game combat as if it were real life. It features an eighteen Weapon System, With a unique cool down system, players will have eighteen types of weapons available during the Three Kingdoms era in China from which to choose; a weaponry Crafting System, a free-flowing production system that allows players to obtain key technological advancements, such as stronger bows, catapults and other siege weaponry, to aid them on the battlefield; three kingdoms in war, the Wei, Shu or Wu Kingdoms, historic Events, a legion System, which with players can conquer one or multiple cities together to gain more troops and become their leader; PvP Battlegrounds; a title System, with hundreds of different titles and occupations, achievements; and a reputation System to gain access to new areas, better equipment and powerful skills.

Managore Managor Mannagor MMO
Managore is a fantasy browser-based strategy game where the main goal of the game is to banish evil by destroying Managore, who has ruled the land for millennia. This will bring immense glory as well as victory to your guild. Before you can face Managore, you have to destroy his 9 keepers.

In the beginning of the game, immediately after registration, each player receives a Kingdom which is placed at random coordinates on the map. The kingdom is the place where all processes occur. Here each player constructs his buildings, researches sciences and trains units independently from all other players and according to his race. Each Kingdom has a hero which is one of the 3 types – melee, ranged or magic. Each player has a mentor, which main function is to give the player different missions which will help him to get used to the game. Each successfully completed task will bring you a reward, which will make your game easier.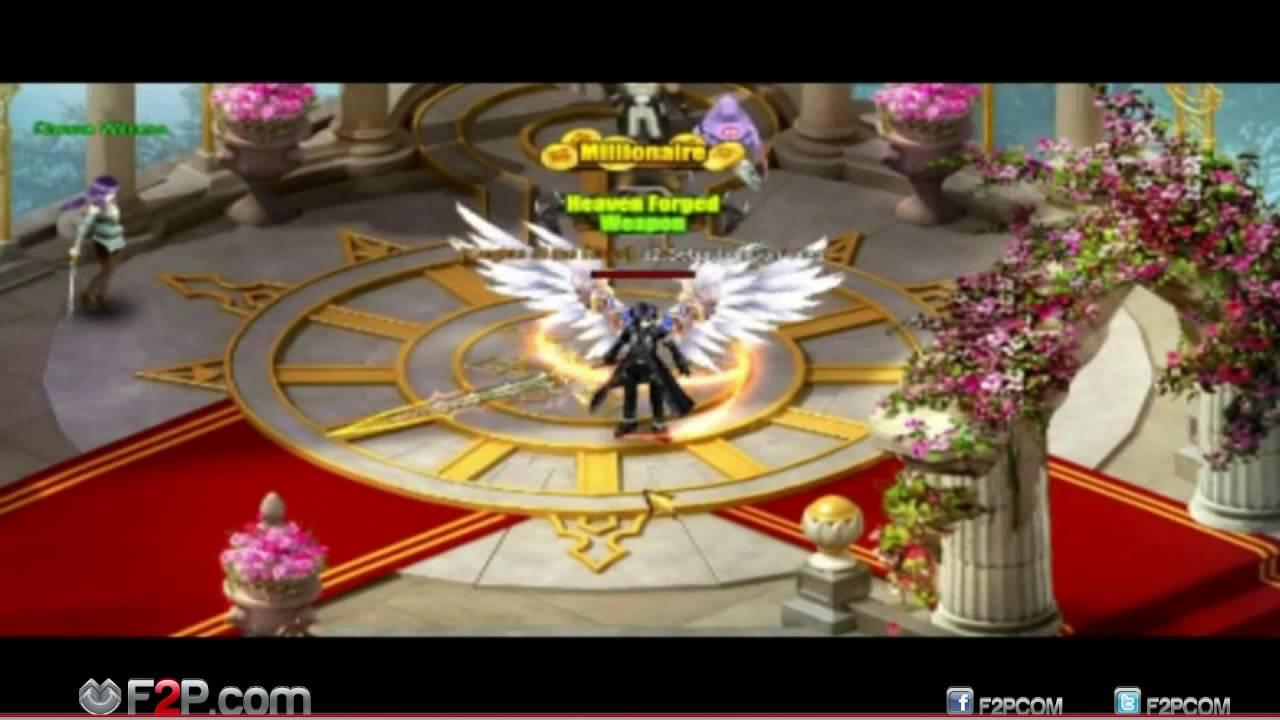 SAOs Legend MMO
SAO's Legend

MMO Genre: F2P RPG
Platform Availability: Browser
Developed By: GameSprite

Based on the anime of the same name, SAO's Legend (Sword Art Online) is a free to play sci-fantasy RPG set in the near future where players log into a Virtual Reality MMORPG using technology that stimulates their nerve systems and then find themselves trapped in the game, unable to log out unless they reach the main castles 100th floor. The game sees players step into the shoes of one of the players in the game and will follow a story driven PVE focused campaign that will take them through the world of Sword Art Online, building up their hero, making them stronger and taking on greater challenges. The game can be accessed directly through your web browser and doesn't need a client to play.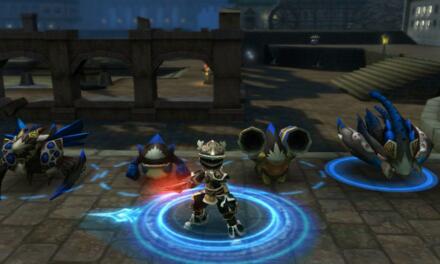 Soul Master MMO
Developed by NPluto for Windows, Soul Master is an addictive new genre-bending MMORTS (Massively Multiplayer Online Real Time Strategy) game that takes the innovation behind customizable "Hero" units in the RTS genre farther than ever before and allows players to have complete MMORPG-style control over their characters.
Featuring a combat system that allows players to create structures, progress through technology trees, produce and command units, while at the same time developing a persistent character of their own; Soul Master includes rich item customization systems that enable players to acquire unique stat and skill bonuses both for their personalized avatars as well as their RTS buildings, production capabilities, and controlled units. In addition to the robust PvP content, Soul Master features a wide range of PVE scenario modes such as defending objectives, escort missions, co-op challenges, boss raids, and AI RTS battles.

More free MMORPG Games -> 2 | 3 | 4 | 5 | 6 | 7 | 8 | 9 | 10