FREE MMORTS GAMES
Strategy MMORPG games
More Free games -> 1 | 2 | 3 | 4 | 5 | 6 | 7 | 8 | 9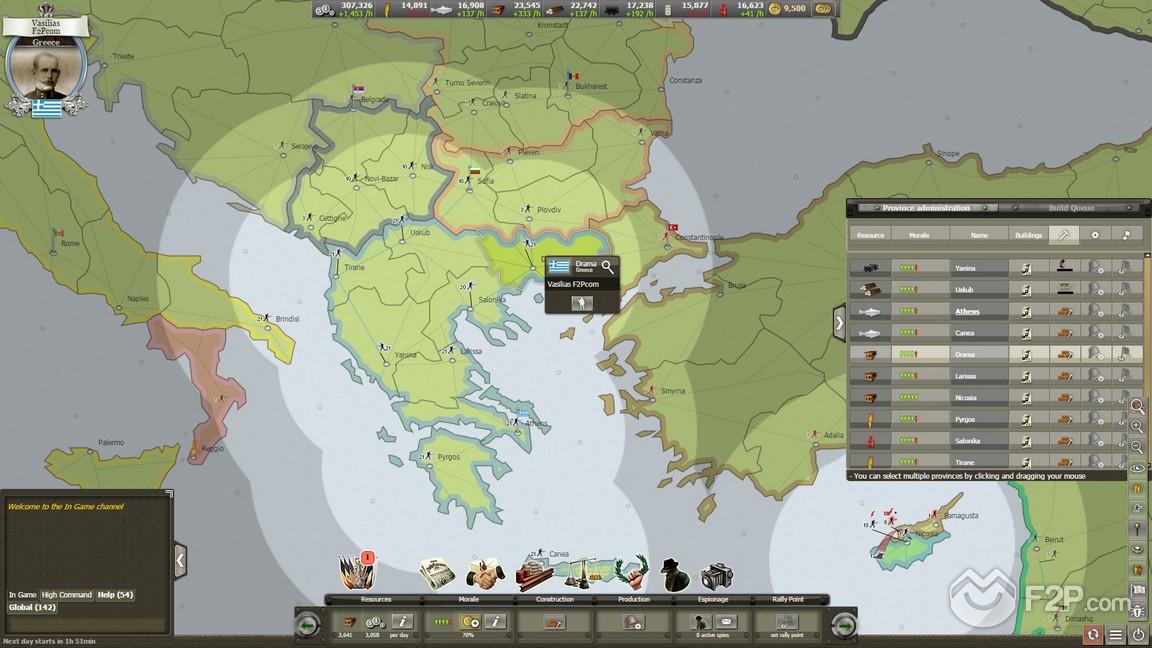 Supremacy 1914 MMO
Developed by Bytro Labs UG for internet browsers, Supremacy 1914 is a free to play, real time strategy MMORPG for internet browsers where players become head of a mighty nations in precarious Europe after the turn of the century. They face the challenge to become the undisputed sovereign leaders of the whole continent using smart diplomacy or simply the brute force of his glorious armies.

With a sophisticated AI, Supremacy ensures fun even in rounds with less than 30 participants. The duration of one round varies between four to eight weeks. You play on a map where units move continuously instead of being listed in tables, like in most browser games. It features 30 playable nations and intelligent computer-controlled opponents, units move in real-time on a historic map, extensive province upgrading, resource trading, and diplomacy, unique spy features and a ranking system.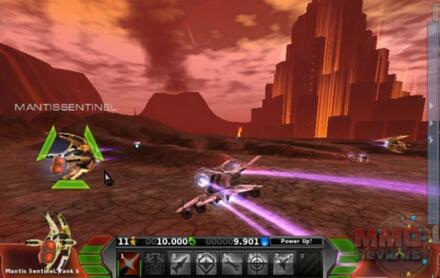 Pirate Galaxy MMO
Set in a distant future and Developed by Splitscreen Studios for Windows, Pirate Galaxy is a browser-based, massively multiplayer online game. It's free to play and provides real time 3D graphics directly in your browser, and it's aimed to players who wants to enjoy fast-paced, tactical spaceship combats, become part of a spectacular storyline and invite their friends on exciting missions against the unite enemy.
The game will allow the Players to unfold the story about the resistance of mankind against an alien species called "Mantis".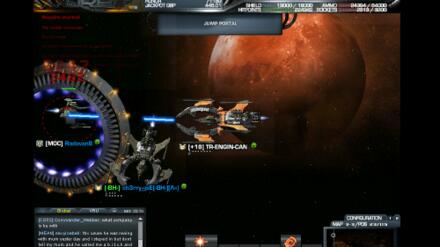 DarkOrbit MMO
DarkOrbit Reloaded is a F2P 3D Space Strategy Browser MMO,developed by BigPoint.

Embark on an epic journey into the future where mighty corporate empires clash in the untamed wilds of space battling for territory and resources, as a pilot of your own starship for one of these factions it is your life's mission to rise up and be counted as one of the greatest pilots in the galaxy. This free to play browser based space shooter now has an updated 3D graphics engine, with the functionality and gameplay remaining the same Dark Orbit Reloaded now has a fresh 3D look adding more immersive visuals and better performance than ever before; though for those players on older low end systems they are still able to play the game in the old 2D version.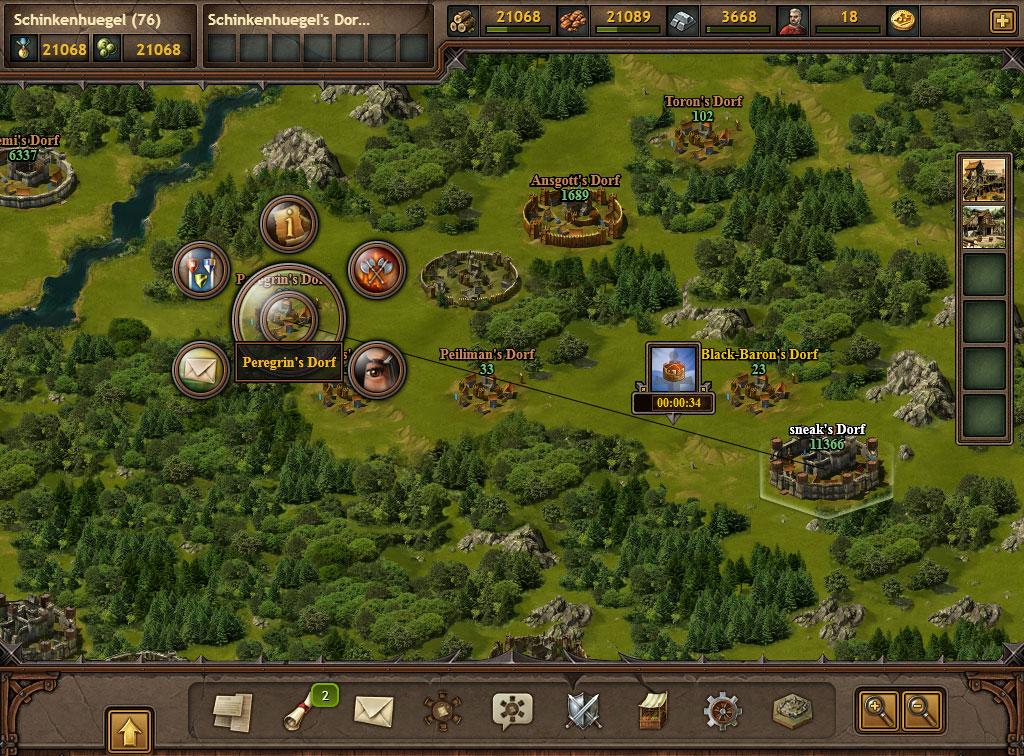 Tribal Wars 2 MMO
Tribal Wars 2 is a Free to Play City Building MMO browser game developed by InnoGames.

Tribal Wars 2 is the sequel to the original successful city strategy MMO Tribal Wars where players are responsible for building up their own mediaeval city, constructing various buildings, training up military units and expanding their territory. This free to play browser-based MMO adds a number of social elements including trade, diplomacy and ultimately war against other players in a ferocious tactical military strategy. With updated features and graphics the game is perfect for those fans of the original MMO and an easy steppingstone into the genre for those new to these types of games.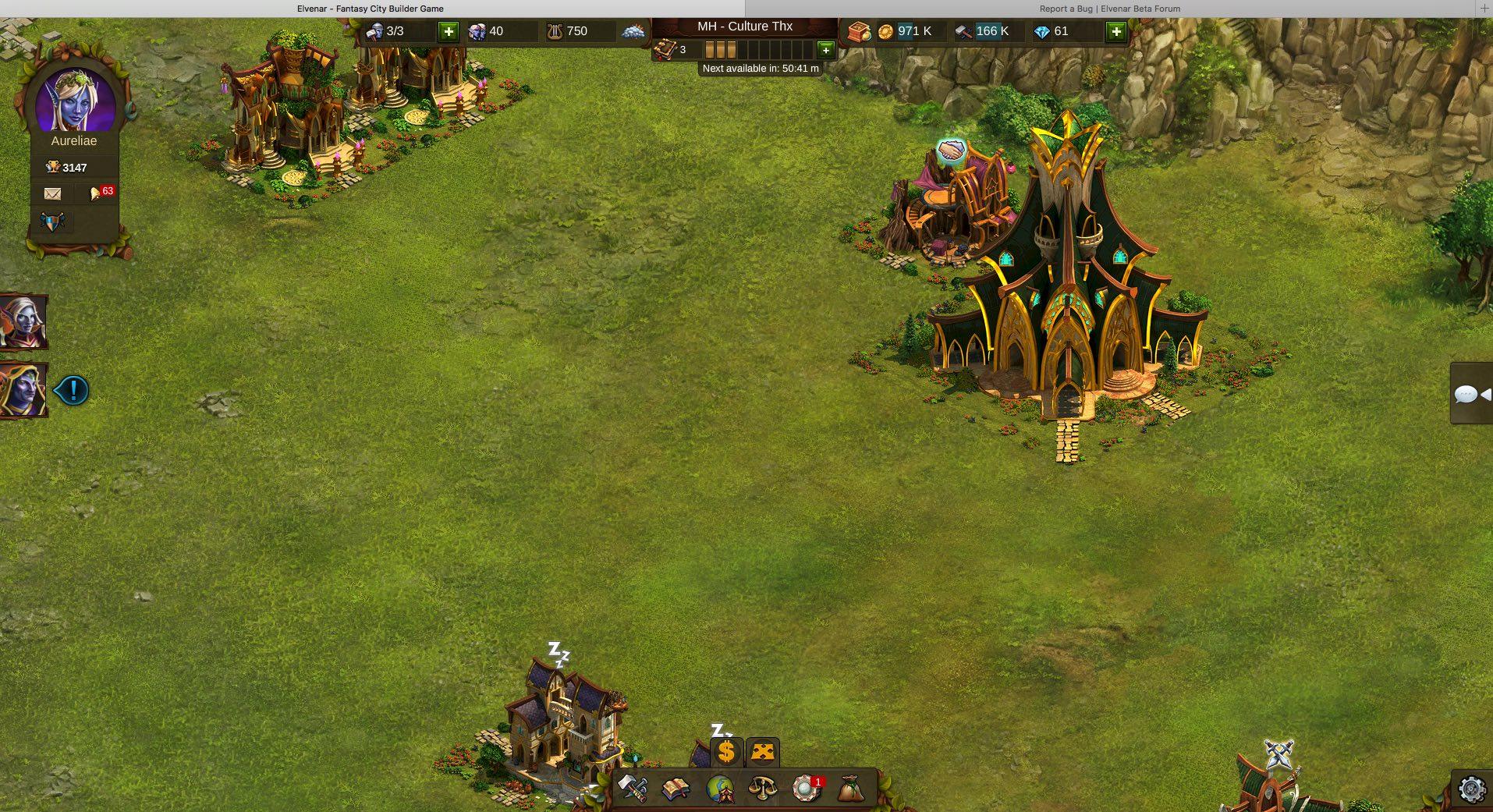 Elvenar MMO
Elvenar is a MMO Genre: F2P Empire Building Strategy for Platform Availability: Web Browser. Developed By: InnoGames

Elvenar is a free to play browser-based strategy MMO where players are responsible for building up their own Human or Elven village in a rich fantasy world, constructing and upgrading buildings, researching new technologies and training up troops to defend their territory and attack their enemies. The game has stunning visuals, immersive soundtracks and a simple yet fun gameplay style packed full of features and content including tactical turn-based combat where players will control each of their units in battle.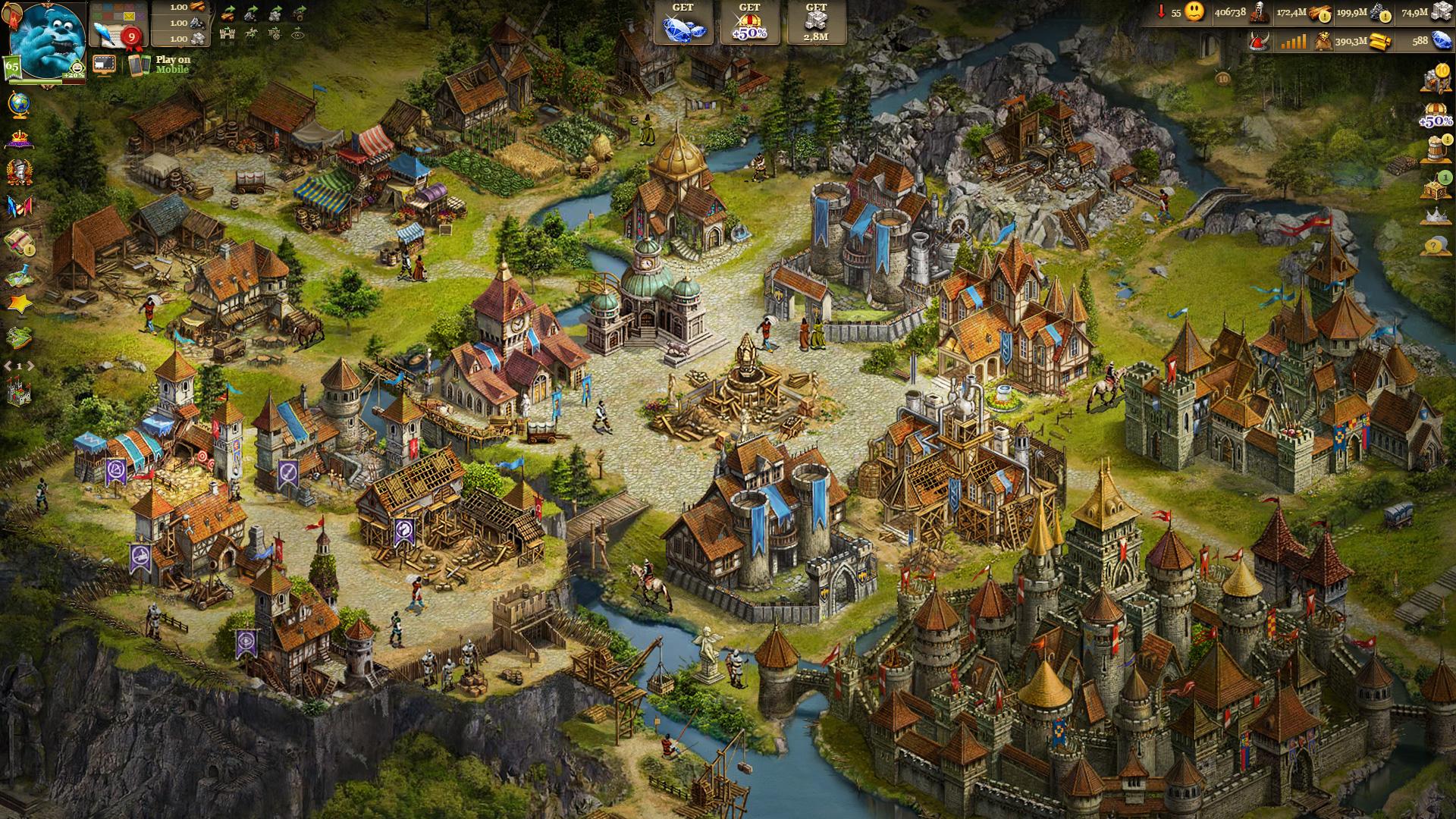 Imperia Online MMO
Launched back in the now distant 2005, the venerable Imperia Online in not only one of the oldest free-to-play MMOS out there, but also one of the more beloved and popular ones. Contrary to what its long-lived stature might suggest, however, Imperia Online is a product of constant dedication and effort to remain fresh and innovative, having been upgraded and reinvented several times throughout its existence, as evidenced by its current Version 6, launched in late 2013. Like a sword put to the flint over and over by the meticulous hand of a master smith, with its latest update, 'The Great People', Imperia Online has been sharpened into a cutting edge gaming experience.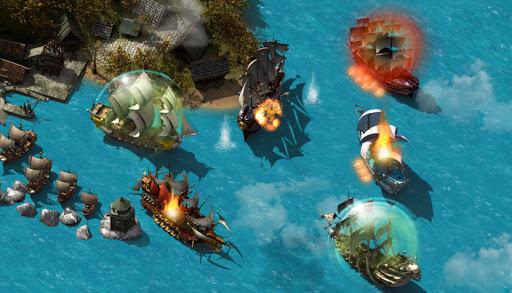 Pirate Storm MMO
Developped by Bigpoint, Pirate Storm is a pirate themed MMO playable in your Internet browser. Pirate Storm is a state-of-the-art, sea-combat game featuring highly-detailed flash graphics as well as a superb balance of PvP, PvE and guild battles.

Take command of your own ship and fight monsters, pirates and other sea scum while hunting for treasure and honor for you and your allies. Set sail and start wreaking havoc online now! Load the harpoons, turn sea monsters into chum, send your enemies to their watery graves and unleash the devastating power of your cannon fire - have your way with your opponents until all that's left is the smoldering, tattered wreckage of their ships. In Pirate Game Pirate Storm's battle for glory and gold, the end justifies the means.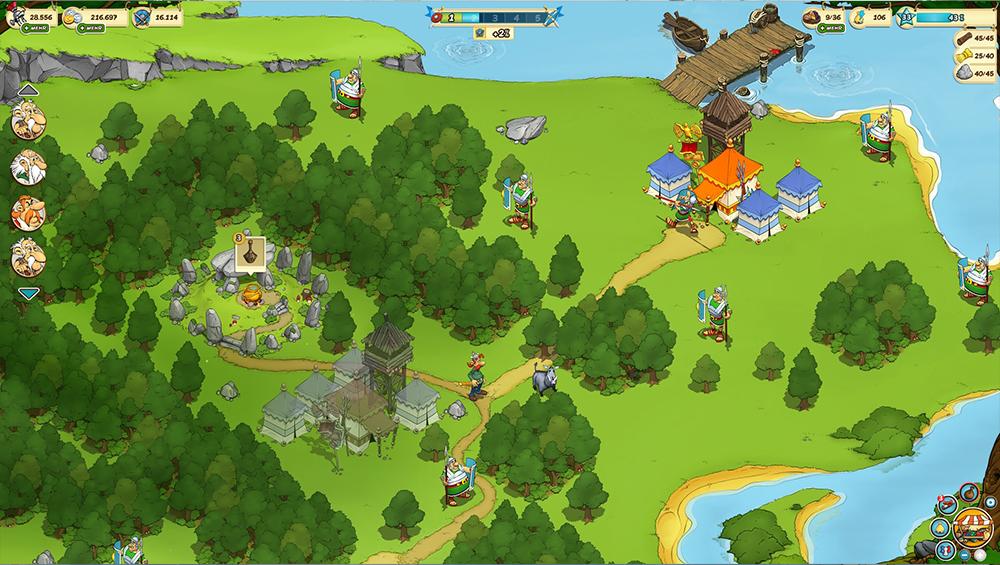 Asterix and Friends MMO
Asterix & Friends is a Free to play Management Strategy MMO developed by EA Digital Illusions for windows browser games.

Step into the world of history's greatest Gauls; Asterix and Obelix, in this comical, colourful free to play strategy MMO that brings these comic book heroes to life in fantastic free to play game that pits your fractured village against the might of the invading Roman Empire. The game consists of a classic city management style game combined with resource gathering and strategic combat orientated features where starting out as a plucky Gaul warrior you must help this famous duo push back your new would-be rulers. The sleek graphics and seamless animations really make the game come alive using new gen technology bringing the game directly to your Internet browser.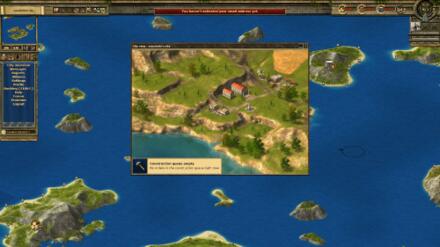 Grepolis MMO
Developed by InnoGames GmbH for internet browsers, Grepolis is a free to play browser based online game set in the Ancient Greece. The objetive is to build up from a small Polis to a huge metropolis. The exploitation of resources forms the basis for the ascent of your Polis to become a powerful island power. In Grepolis, there are 4 resources, 3 normal types and 1 special type. The normal resources consist of wood, stone and silver coins. For all units and building, you require resources.

GoodGame Empire MMO
In the browser game Goodgame Empire, the player assumes the role of a young knight who is rewarded with his own castle after successfully leading a perilous battle with the task to expand his small piece of land to an economically and militarily superior empire. In order to achieve that the budding sovereign faces manifold challenges and has to prove his strategic skills in various missions.

The game's goal is to build a bastion as large as possible and to defeat all enemies in cooperation with allied friends in order to finally rule a whole kingdom. The complete campaign with many exciting tasks is not the only challenge. Another emphasis is on the multiplayer options that offer a lot of variety. Players can support each other as sword brothers, forge powerful alliances or fight each other. The unique dynamic world map invites the player to explore the vicinity of his realm. The big map allows visiting friends or systematically planning attacks against the castles of robber barons or those of other players. Players can use spies before attacking enemies and use the information gathered to develop a more effective battle strategy. Melee and ranged fighters as well as siege tools and other military equipment can be deployed very purposefully with the complex attack and defense system. While drawing a powerful army the fortress' economic system should not be neglected so as to always have enough food, wood, stone and money in stock.

Empire Universe 3 MMO
Empire Universe 3 is a Free to Play Space Browser MMO Strategy, developed by Looki.

In Empire Universe 3 (MMORTS) players are responsible for establishing a Galactic Empire among the stars, expanding territory of their chosen alien race they must settle planets and create working planetary bases in this space based free to play Empire management strategy. There are strong elements of trade, conflict and diplomacy in the game and players are likely to experience all three as their Empire rises in acclaim. The game can be accessed directly through your web browser after a quick registration and does not require a client download to play.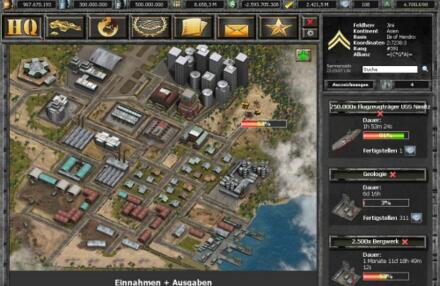 Desert Operations MMO
Desert Operations is a free to play military Strategy Browser-based Game where you fight as the Ruler of a small country against thousand other players or make allies with them through clever diplomacy. Developed by Playzo GmbH for Internet web browsers and ready to play in your browser directly. Raise your influence on the world politics by creating alliances or making war declarations. Found alliances, so you and your allies can fight against your enemies. Trade with your allies and spy on your enemies.

Tribal Wars MMO
Set in the middle Ages and developed by InnoGames, Tribal Wars is a browser-based, massive multiplayer online real time strategy game which allows you to lead a medieval village to fame and power. You control a small village, striving for power, glory and fame while the population grows, production rises and trade prospers. With your help the small village will grow bigger and bigger. Every Take down your enemies and prove you are a worthy champion.

Roblox MMO
Roblox is a Browser F2P Building MMO. Developed By: Roblox Corporation

Roblox is a free to play sandbox MMO where players are able to create their own games and levels using simple to use yet in-depth design and scripting tools to build their own creations and share them with the community. The game itself has its own launcher that plays in a browser window, though there is no individual "game" to play, simply a library of community creations with hundreds and thousands of players playing them at the same time. Whilst there are premium accounts available, purchased with real money to join the "Builders Club", free players are still able to create and play all the content available.