FREE MMORTS GAMES
Strategy MMORPG games
More Free games -> 1 | 2 | 3 | 4 | 5 | 6 | 7 | 8 | 9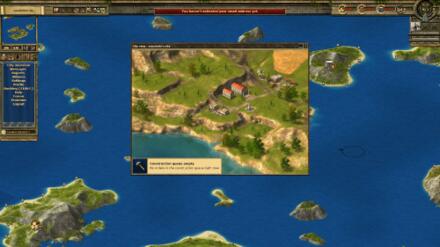 Grepolis MMO
Developed by InnoGames GmbH for internet browsers, Grepolis is a free to play browser based online game set in the Ancient Greece. The objetive is to build up from a small Polis to a huge metropolis. The exploitation of resources forms the basis for the ascent of your Polis to become a powerful island power. In Grepolis, there are 4 resources, 3 normal types and 1 special type. The normal resources consist of wood, stone and silver coins. For all units and building, you require resources.

GoodGame Empire MMO
In the browser game Goodgame Empire, the player assumes the role of a young knight who is rewarded with his own castle after successfully leading a perilous battle with the task to expand his small piece of land to an economically and militarily superior empire. In order to achieve that the budding sovereign faces manifold challenges and has to prove his strategic skills in various missions.

The game's goal is to build a bastion as large as possible and to defeat all enemies in cooperation with allied friends in order to finally rule a whole kingdom. The complete campaign with many exciting tasks is not the only challenge. Another emphasis is on the multiplayer options that offer a lot of variety. Players can support each other as sword brothers, forge powerful alliances or fight each other. The unique dynamic world map invites the player to explore the vicinity of his realm. The big map allows visiting friends or systematically planning attacks against the castles of robber barons or those of other players. Players can use spies before attacking enemies and use the information gathered to develop a more effective battle strategy. Melee and ranged fighters as well as siege tools and other military equipment can be deployed very purposefully with the complex attack and defense system. While drawing a powerful army the fortress' economic system should not be neglected so as to always have enough food, wood, stone and money in stock.

Trove MMO
Trove is a free 2 Play Building Adventure MMORPG developed by Trion Worlds.

Trove is a new voxel-based adventure MMORPG, which whilst on the surface seems to be very much an imitation of MineCraft is in fact something completely different and does in fact have more in common with other classic MMORPGs. Whilst players are indeed able to gather resources and construct houses and fortifications using blocks, they are also able to play between different classes, pick up quests, head into deep dungeons to face off against deadly denizens and epic bosses in search of treasure and powerful loot and much more.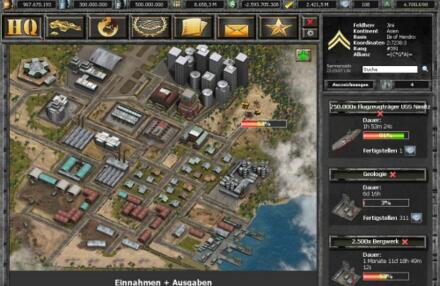 Desert Operations MMO
Desert Operations is a free to play military Strategy Browser-based Game where you fight as the Ruler of a small country against thousand other players or make allies with them through clever diplomacy. Developed by Playzo GmbH for Internet web browsers and ready to play in your browser directly. Raise your influence on the world politics by creating alliances or making war declarations. Found alliances, so you and your allies can fight against your enemies. Trade with your allies and spy on your enemies.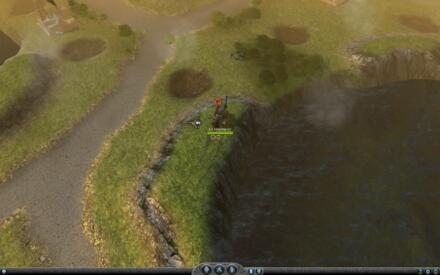 Steel Legions MMO
Ready to play directly in your web browser, Steel Legions is a free to play browser-based MMORPG which features rich graphics and an action based gameplay. Developed by Splitscreen Studios GmbH for Internet browsers and Windows, through the premium shop, players can fill their account with Golds Coins. With Gold Coins, players gain acess to helpfull tools and pwerful gear.

It offers a downloadble thin client (about 20 Megabytes) to start the game directly from the desktop and it allows a fullscreen mode and changeable whidow resolutions. It combines rich 3D visuals with accessible, fast-paced player-versus-player action. You take control over a mechanical, steam-driven combat vehicle in an alternative history, where four factions struggle for land, resources and power. The different factions are: Phoenix Empire (In the cold, eastern high mountains, the Phoenix Empire developed a rational way of life), Tundran Warriors (This tribe, The Tundran Warriors, learned from nature. Their respect for their homeland is legendary), Pandora Rebels (In the wastelands of Pandora, resources have always been rare. While a state was never formed in this poor, chaotic swath, the Pandora Rebels rule the area with their massive military presence), and Golden Territories (Blessed with fruitful lands, the Golden Territories quickly became a rich commonwealth. Citizens enjoy the decadent and resource-intensive lifestyle).

Tribal Wars MMO
Set in the middle Ages and developed by InnoGames, Tribal Wars is a browser-based, massive multiplayer online real time strategy game which allows you to lead a medieval village to fame and power. You control a small village, striving for power, glory and fame while the population grows, production rises and trade prospers. With your help the small village will grow bigger and bigger. Every Take down your enemies and prove you are a worthy champion.

Roblox MMO
Roblox is a Browser F2P Building MMO. Developed By: Roblox Corporation

Roblox is a free to play sandbox MMO where players are able to create their own games and levels using simple to use yet in-depth design and scripting tools to build their own creations and share them with the community. The game itself has its own launcher that plays in a browser window, though there is no individual "game" to play, simply a library of community creations with hundreds and thousands of players playing them at the same time. Whilst there are premium accounts available, purchased with real money to join the "Builders Club", free players are still able to create and play all the content available.

Yitien Chronicles MMO
Yitien Chronicles is next-generation, Chinese-themed browser MMORPG developed by Reality Squared Games. The game takes place in China at the end of the Yuan dynasty, with an empire collapsing while sects of warriors are all fighting for power. The player will play as a warrior thrust into this conflict, and in whose hand is the fate of the Empire, and can revive it or allow it to collapse completely.

In the game you can fight in strategic turn-based combats, get pets and mounts, and participate in a wide variety of multiplayer events. In addition the game includes a depth character customization with their "Meridian" system

Legends of Honor MMO
Legends of Honor is a free to play browser based MMO set in a medieval realm where players take on the role as ruler over their own keep and lands, responsible for seeing the rise and advancement of their house and making them an influential power. Players are able to align themselves in one of three growing factions locked in an endless feud as they battle for survival and supremacy, players will be tasked with building up their own castle and army to defend their territories and use them to expand their borders.

Sparta War of Empires MMO
Sparta: War of Empires is a F2P Browser Strategy MMO, developed by Plarium.

Sparta: War of Empires (SWOE) is a free to play strategy MMO where players must rule over their own city states in feudal ancient Greece as the great Persian Empire led by Xerxes begins its slow assault on to the country, claiming territory and cities and engulfing Hellas in all-out war. Become a champion of the people, expand your territory, conquer weaker city states and consume them into your own province, build up a mighty army to crush your foes and align yourself with other Archons to create a Coalition and push back the Persian forces.

Seas of Gold MMO
Seas of Gold

MMO Genre: F2P Action Strategy RPG
Platform Availability: Browser
Developed By: R2Games

Seas of Gold is a free to play browser based pirate RPG with strategic combat elements where players are able to build up their initial pirate ship and recruit new captains, ships and all, where you are able to equip them with powerful equipment as you progress through the game. Players will be tasked with completing quests for NPCs which will grant them XP, gold, items and also progress the story through a linear story that players can play to the end. Whilst the game is free players can spend real cash to buy Diamonds premium currency that are used to purchase items, boosts and VIP status that give them a variety of perks depending on the level of their VIP.

Stronghold Kingdoms MMO
Developed by Firefly Studios Stronghold Kingdoms is a client based strategy game set in the medieval Europe; an age of castles and kings. Free to play the game is a persistent MMORTS that brings together thousands of online opponents to battle it out for power and glory through diplomacy, trade and conquest.

An interactive World Map shows everything that is currently happening in the world; the resources, world features and other villages (other players) that are near their own. Players start with basic buildings in their village and some initial which are needed to construct new buildings, and food that is used to feed the peasants that run your village day to day. Over time your village will expand and new buildings will become available.

Wargame1942 MMO
Wargame 1942 is a military strategy browser game based in the Second World War developed by Playzo. The game gives players the opportunity to build up their base, research and develop different military vehicles and aircrafts in order to build an army to fight against the enemies. Use your army to fight against thousands of different players or use your diplomatic skills to influence the world politics and to write yourself into the history books.

Rail Nation MMO
Directly playable in any major browser, Rail Nation is a free-to-play strategy and management MMO which puts players into the shoes of a manager of a small railroad company whose goal is to transport as many goods as possible through the different historic railroad eras. The game combines an in-depth transport simulation with a refined strategy game in charming graphics.

In Rail Nation, players will have to carefully plan comprehensive timetables for transporting over 40 different goods and efficient routes. Targeted goods deliveries to the cities also influence their development. Growing profits can be used for extending their own fleet of steam, diesel or electric locomotives and different types of railcar.