FREE MMORTS GAMES
Strategy MMORPG games
More Free games -> 1 | 2 | 3 | 4 | 5 | 6 | 7 | 8 | 9
Anno Online MMO
Anno Online is a free-to-play strategy simulation game developed by Ubisoft for Internet browsers focused on city building and economy management. As part of the famous Anno series, Anno Online upholds the long-held tradition of city management and economic development that are hallmarks of the franchise while introducing more extensive and in-depth city management tools and resources than ever before.

In Anno Online the key element is the player's main island, because this is where their commercial empires are going to be set. When players satisfy the needs of its population, managing production and constructing new buildings, they'll unlock new buildings and face new challenges as their population's demands increase. When the time passes, one island won't be enough to satisfy all the population needs and players will have to discover and conquer more islands and connect them via ship trading routes to your home island.

Star Trek Online MMO
In this free-to-play massively multiplayer online game from Cryptic Studios, players can pioneer their own destiny as Captain of a Federation starship. Or they can become a Klingon Warlord and expand the Empire to the far reaches of the galaxy.

In Star Trek Online, players will have the opportunity to visit iconic locations from the popular Star Trek fiction, reach out to unexplored star systems and make contact with new alien species. Explore strange new worlds and seek out new life and new civilizations in a vast, expanding universe. Establish contact with new races, discover resources and uncover mysteries that will influence Star Trek's future. Set in 2409, Star Trek Online exists in a timeframe beyond even the latest movies, so everything you experience will be brand new, but still based on all the fiction you love.

Days of Evil MMO
Entirely playable in the major internet browsers, Days of Evil is a strategy/RPG/Economic Simulation MMO game developed by Media2Art. In this game, the user plays as a scientist from the 28th century, who travels through time and lands on an unknown planet and have to to build an empire and destroy his/her enemies to reach the true power and become a god.

The game offers all the standard and popular features that you could expect from a strategy/management browser game's gameplay. Moreover you can also find some pretty unique features such as a diverse array of research, construction, and support functions and a complex quest system accompanied by a tantalizing PvP and PvE system which provides for long lasting gaming enjoyment for all kinds of players, from casual to hard-core.

MiraMagia MMO
MiraMagia is a mmorpg browser based developed by Travian Games. The game is completely free and let the player to choose from four classes to play: Mage, Druid, Sorcerer and Shaman.

In game there are plenty things to manage your character in the best way.

The player will have a house, a garden and a little field where he can farm several types of flowers and vegetables.

Also the player will have a pet that he must to nurse in every aspect.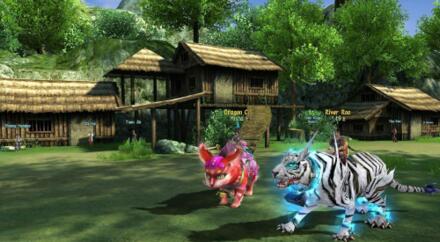 Loong MMO
Developed by DACN for Windows, Loong is a free-to-play 3D online role-playing game (MMORPG) set in ancient China. Heavily based in Chinese mythology, Loong offers beautiful scenery and exciting combats whether you prefer PvE (player vs. environment) or PvP (player vs. player). Loong also offers epic PvP battles with up to 500 players fighting at the same time. PvE players will have hundreds of quests to solve, traveling to many different cities and areas, each with their own flare and history.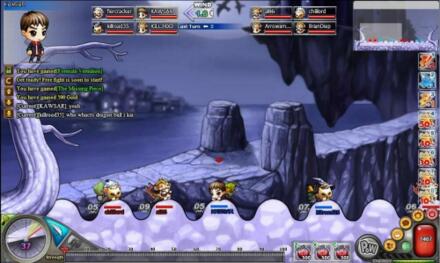 DDTank MMO
Developed by NGames, DDTank is a free to play, turn-based, multiplayer online shooter browser game where you compete with players all around the world. Players engage in a shooting based battle where, wind, angle, power, and position, all play an important role in order to deplete the enemys HP. It features cartoon style graphics, cute and dreamy sceneries, various fashionable suits, weapons with different attack effects, different battle modes and music and sound effects. Relaxing music combining with funny sound effects makes the game more lovable. Stock your arsenal with a variety of weapons. Personalize your characters with awesome costumes and power-ups.

Affected Zone MMO
Affected Zone Tactics

MMO Genre: F2P MMO Strategy
Platform Availability: Windows, Max and Linux
Developed By: Light Vision Interactive

Affected Zone Tactics (AZT) is a free to play MMO strategy where players control their own squad of soldiers in turn based combat against other real world players, using customized units and in game tactics players have to capture the map flags as they fight solo or with friends. The engaging graphics and isometric top down viewpoint provides a real tactical feel to the game as players watch over as the Commander of their military forces in exciting coo-op battles.

Topia Island MMO
Topia Island is a free-to-play browser-based MMO game developed by Bytro Labs, combining social elements such as friends, gifting and common missions with aspects of real-time strategy and city management games. Players will explore a tropical island on which they will collect resources in order to build houses and set up their own community and economy. They will be guided by a character-driven story-telling throughout their journey.

The game's story revolves around an idyllic island named Topia where a peaceful group of people is trying to build a society far away from the evil Empire. Building houses and schools as well as establishing an economy with farming and manufacturing are their first steps towards independence. However, the shadow of the Empire is long and soon the people of Topia may have to rise against oppression.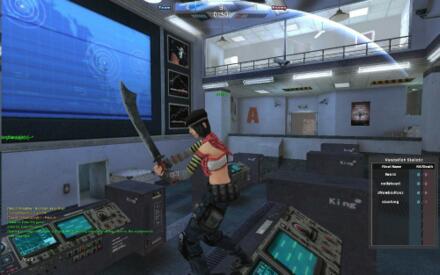 MAT Mission Against Terror MMO
Mission Against Terror (MAT) is a free to play first person shooter (FPS) set in a fictional time not far from our own, pitting two teams against each other all around the world. From the male civilian with a vengeance to a war-torn female soldier with something to prove, characters from all walks of life come together to fight for a common goal. FUelled by a wide array of rea-world weaponry from practical assault rifles to massive gatling guns.Developed by Kingsoft for Windows.

World of Warplanes MMO
World of Warplanes is a free-to-play flight combat MMO, developed by Wargaming.net, set during World War II and dedicated to military aviation. Players will take the roles of expert combat planes pilots, participating to massive historical battles against other players from all over the world.

The game gives players access to dozens of detailed warplanes, that will belong to three main classes: Fighters which struggle for air dominance in dogfights, defend allies and intercept hostile machines, Heavy fighters especialized in intercept enemy ground-attack planes, as well as battering mildly defended ground objects and Ground-attack planes, which aim at destroying ground targets while trying to survive fighter attacks. Each plane is different, since it has a different maneuverability, acceleration, shielding or speed.

Total Domination MMO
Total Domination is a free-to-play RTS game developed by Plarinum for internet browser. This title allows you to discover lost knowledge, research new technologies, lead armies, protect your people, control the weapons of the future and claim your empire. Players can construct empires from the ashes of fallen civilizations, wage war for control of the world's resources, develop their colony and instill loyalty in their followers.

The game's interface features all the classic element of the genre which are familiar to long-time gamers, in addition to in-game Immersive storylines developments which introduce non player opponents and new ways to work with or betray other players.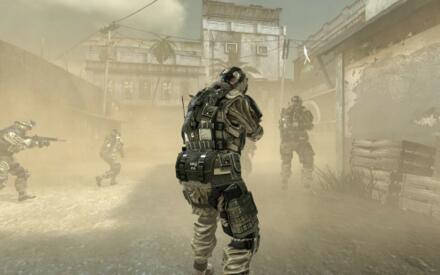 Alliance of Valiant Arms AVA MMO
Alliance of Valiant Arms (abbreviated to A.V.A) is a free mmorpg First Person Shooter game. Developed by Redduck for Windows. A.V.A is based on a fictional war between the EU (European Union) and the NRF (Neo-Russian Federation). Gameplay is very similar to many other online FPS, weapons are bought using in-game currency in the store menu. From the store menu, purchases of an assortment of weapons, attachments, armor, helmets and skill upgrades can be made. All of these have a durability meter which lowers as they are used more in-game.

Villagers and Heroes MMO
Villagers and Heroes is a Free2Play Browser Fantasy MMO RPG game, developed by Mad Otter Games.

Explore and discover the vast magical world of the Seven Realms as you carve an epic adventure seeking out information of the Legendary Four, the heroic founders whose footsteps you can only hope to follow in on your fantastic journey. This free to play fantasy role-playing game offers up a classic MMORPG experience with rich gameplay features from typical staples to twists that set it apart in the genre. Villages & Heroes lets players interact with thousands of other players from all across the world taking on the role of one of four different classes as they seek out challenges and begin their paths on becoming a Legend themselves.

Therian Saga MMO
Therian Saga is a Browser F2P MMO RPG developeb by Virtys.

Therian Saga is a free to play RPG with a difference, set in a fantasy world of adventure players will have the freedom to do what they wish, pursue their preferred vocations and experience exciting adventures in a newly discovered continent. Players can create their own bands of thieves, party of fighters, guild of crafters and more as they choose their place in the community to craft items, weapons and treasures for both themselves and other players.