DDTank MMORPG
Developed by NGames, DDTank is a free to play, turn-based, multiplayer online shooter browser game where you compete with players all around the world. Players engage in a shooting based battle where, wind, angle, power, and position, all play an important role in order to deplete the enemys HP. It features cartoon style graphics, cute and dreamy sceneries, various fashionable suits, weapons with different attack effects, different battle modes and music and sound effects. Relaxing music combining with funny sound effects makes the game more lovable. Stock your arsenal with a variety of weapons. Personalize your characters with awesome costumes and power-ups.

Combat in DDTank is pretty straight forward: you either need to kill or knock your enemies off the map. Pretty easy: it just takes some time to learn how to practice aiming. Gameplay is easy to learn, but difficult to master. DDTank is very similar to Worms and Gunbound, but runs on a browser window. Anyone who has enjoyed Worms in the past will love DDTank.

DDTank has two game modes: Adventure and Sports. It supports up to 4 players per match and the game also provides players with tasks and quests to complete which gives the game direction. DDTank includes different social elements and activities like a Game House, a shop, a league and a Wedding Chapel to get married.

Screenshot: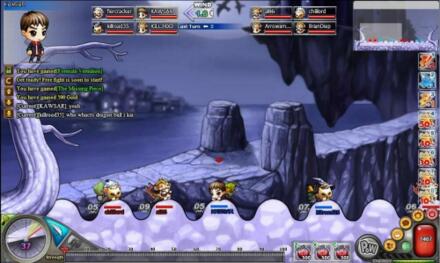 Add this game to your favourite forum, copy this
BB code: CONTROL + C and post it: CONTROL + V
DDTank Videos