Lord Of Ultima MMORPG
Ready to play directly in your browser, Lord of Ultima is a new part of the Ultima universe. It is a free to play isometric strategy browser MMO game, developed by EA's Phenomic studio for internet browsers, which takes you to the new world of Caledonia, formed from the remains of Sosaria which was shattered into countless islands. You start your journey with a humble village which you grow over time into a mighty and prosperous capital.

Featuring deep strategic gameplay, an unseen level of detail and numerous animations. You must master the art of diplomacy and trade as well as the military activities of spying, plundering, attacking and sieging enemy cities to finally become the mighty and feared Lord of Ultima. Also includes multiple social features including an advanced trading system, alliance features, online chat, forums, a quest book full of interesting missions will guide you through exploring all the strategic possibilities Lord of Ultima has for you, plunder dungeons and defeat mighty bosses to win their treasures.

Screenshot: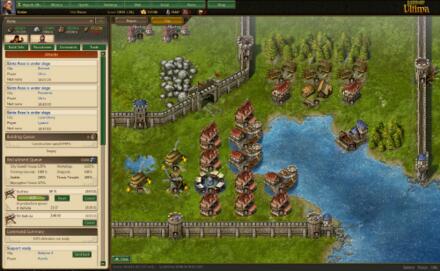 Add this game to your favourite forum, copy this
BB code: CONTROL + C and post it: CONTROL + V
Lord Of Ultima Videos