The Battle for Wesnoth MMORPG
The Battle for Wesnoth is a free, turn-based strategy game with a fantasy theme.

Fight to regain the throne of Wesnoth, of which you are the legitimate heir, or use your dread power over the Undead to dominate the land of mortals, or lead your glorious Orcish tribe to victory against the humans who dared despoil your lands … Wesnoth has many different sagas waiting to be played out. You can create your own custom units, and write your own scenarios – or even full-blown campaigns. You can also challenge your friends – or strangers – and fight multi-player epic fantasy battles.
Screenshot: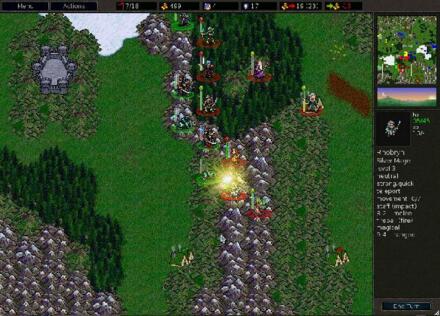 Add this game to your favourite forum, copy this
BB code: CONTROL + C and post it: CONTROL + V
The Battle for Wesnoth Videos