Pirate Storm MMORPG
Developped by Bigpoint, Pirate Storm is a pirate themed MMO playable in your Internet browser. Pirate Storm is a state-of-the-art, sea-combat game featuring highly-detailed flash graphics as well as a superb balance of PvP, PvE and guild battles.

Take command of your own ship and fight monsters, pirates and other sea scum while hunting for treasure and honor for you and your allies. Set sail and start wreaking havoc online now! Load the harpoons, turn sea monsters into chum, send your enemies to their watery graves and unleash the devastating power of your cannon fire - have your way with your opponents until all that's left is the smoldering, tattered wreckage of their ships. In Pirate Game Pirate Storm's battle for glory and gold, the end justifies the means.

It doesn't matter if you engage in PvE or PvP battle; Pirate Storm will knock the eye patch clean off your head with its non-stop action. Set sail in Pirate Game Pirate Storm as a simple landlubber and make a name for yourself on the high seas. You will rise in rank with every battle, until you are the most feared pirate on the ocean - the mere mention of your name will strike fear in the hearts of the most weathered old salts.

Load the cannons - Pirate Storm is an intense Pirate Game with long-lasting action! Play now for free.

Screenshot: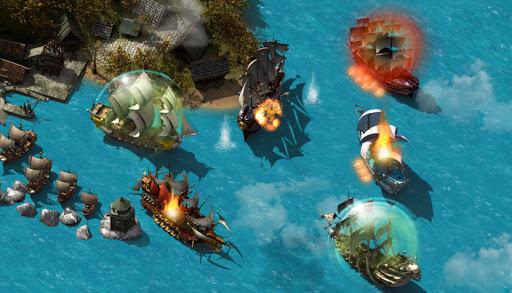 Add this game to your favourite forum, copy this
BB code: CONTROL + C and post it: CONTROL + V
Pirate Storm Videos