FREE MMO GAMES
Free Online MMORPG
More Free games -> 4 | 5 | 6 | 7 | 8 | 9 | 10 | 11 | 12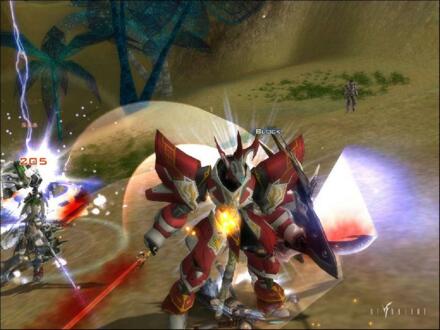 RF Online MMO
RF Online is an epic mix of traditional fantasy MMOG mixed with unique futuristic sci-fi action to bring an entirely new and original take on the existing MMORPG genre. Set in a deep space galaxy known as Novus, take your pick from three all-powerful warring factions leading your character into the final battle for total control over the entire Novus galaxy. Chose from either the Bellato Union, taking control of individual robot battle units like never seen before within any MMOG, Holy Alliance Cora, the mystical and fantasy orientated race utilising the power of magic and finally the mighty Accretia Empire, a futuristic alien race intent on spreading destruction across the entire sector with their advanced weaponry systems.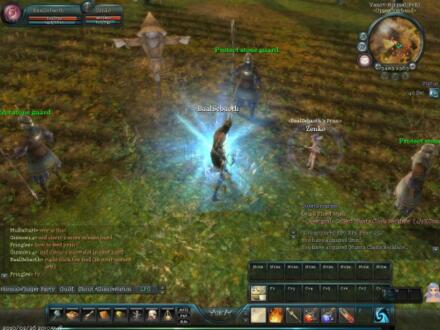 Aika MMO
Developed by JoyImpact for Windows, Aika Online is an epic fantasy MMORPG. Five nations vie against one another for control of Arcan in massive castle sieges, relic thefts, and customized battlegrounds, waging war on a scale never before seen in an MMORPG. Considerable treasures and blessings await the most powerful nation in Aika, with each nation ruled by a player Lord Marshal whose supreme power is supported by a guild regime. Designed to re-imagine the "massively" in MMORPG, Aika presents three major PvP modes which run the gamut from small skirmishes to 1000 vs. 1000 warfare. This comprehensive PvP system is unique among current MMORPGs for its gigantic scope, and it is this element – along with a fantastically detailed world and sweeping storyline – which has earned the game many enthusiastic reviews for its quality of play.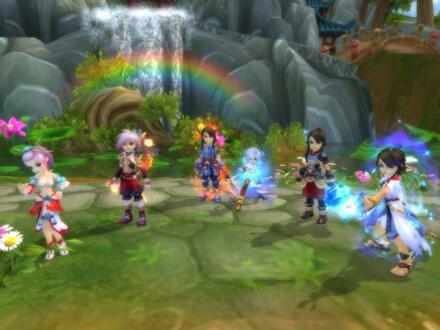 Ether Saga Online MMO
Ether Saga Online is the English-based version of KDXY, one of the newest titles and most popular titles from Perfect World Beijing. The game is based on one the four great classic novels of Chinese literature, Journey to the West.

Ether Saga Online combines lavish graphics with a young anime style. It features a slew of unique features and systems that make the game truly one of a kind. Among its many revolutionary systems it features a fresh new Integrated Quest and Navigation System that allows players to seamlessly progress through the game with minimal confusion.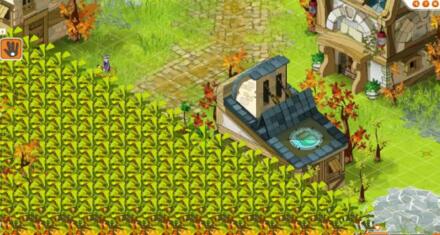 Dofus MMO
DOFUS is a Massive Multiplayer Online Role Playing Game. As a mixture of video game and interactive animated cartoon, DOFUS brings a new concept within online games. With its oneiric graphics inspired by mangas, its tactical gameplay and its cynical humour, this game is in a class of its own among other MMORPGs. Experienced players are appealed by its unique fighting system which is based on strategy quite rare in MMORPGs. Developed by Ankama Games for Windows, Mac and Linux, Casual players also like it for being easily accessible.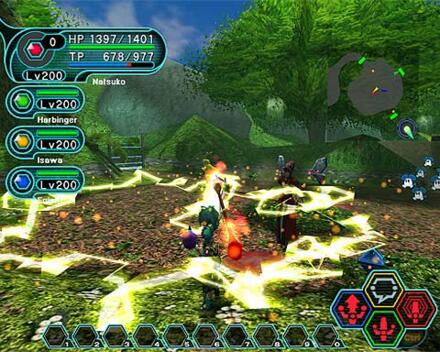 Phantasy Star Online Blue Burst MMO
Since its debut on Dreamcast in 2000, the revolutionary PHANTASY STAR ONLINE series has received 17 awards worldwide. Now the PSO journey continues on PC! Each player takes on the role of a Hunter on the Planet Ragol and ventures deep into lush worlds filled with mystery, intrigue, and powerful enemies. You'll battle in real-time and draw off the magic of more than 1,000 powerful rare items as you continue to search the planet for survivors of the Central Dome explosion, as requested by Governor-General Tyrell.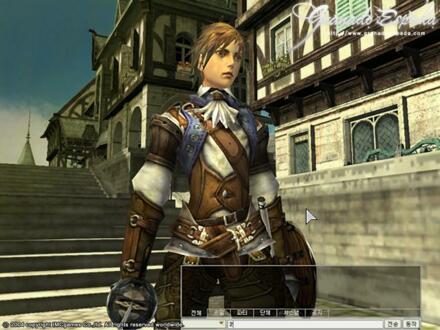 Granado Espada MMO
Granado Espada shows the most realistic and beautiful graphic using latest 3D technology. Through this technology, we can deliver new experiences never before seen in other games or even in reality.

In Granado Espada, player can control maximum 3 characters at the same time. We called these characters as team. Player can make various team by their strategic needs like that player can adapt to various situation by selecting different classed characters and improve the skill performance by selecting the only 1 classed characters.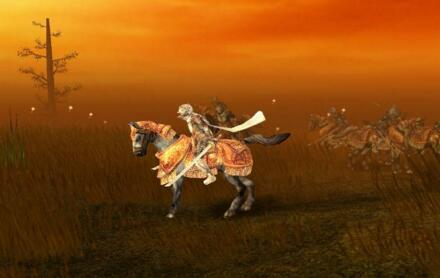 Supreme Destiny MMO
For too long you have waited. For too long you have pondered the significance of your life. For too long you have questioned your reason for existence. For too long you have sat alone in the dark, waiting for a cause that is worth your while to come by.

This is it.

This is your chance. Your one in a lifetime opportunity to answer to your true calling. It is there, waiting for you, right here and right now. The very source of hope itself. The seed of humble beginnings that will branch out into a stemma of tales about a hero's journey. Your journey.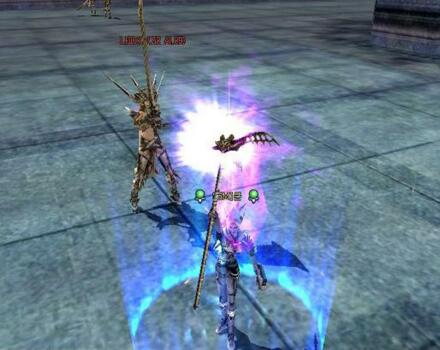 Gate To Heavens MMO
Introduction
The Seal of Specter Has Been Broken (The darkness swallows the light, and the light swallows the darkness…)

Bongshindae – a place where frightening light sharper than the blade cuts through the darkness to suppress the spirit of spectres. Another historic chaos has started to awaken in the place many call the shade of the Heaven. The hermits who succeeded in suppressing all spectres in the First Sealing Project had constructed their own history amongst themselves. However, they failed in overcoming the confrontation and dissension as human beings, tracing the history of repeated peace and chaos...

Irth Online MMO
Irth Online is a virtual world in which players role play characters in a free form, fantasy-based storyline. Players join Irths history at a period when a fragile truce exists among the far flung civilizations of the snowy Arcadians in the north, the southeastern swamps and marshes of Morbus, and the southwestern tropical region of Mezoteks - and determine the course of history for each civilization.

The persistent world environment of Irth Online features an open ended skill system. Players may learn any skill offered in the game without facing limitations of race or class. Irth Online's advancement system has a unique skill-over-time feature, allowing all characters to enjoy adventures together, regardless of experience level.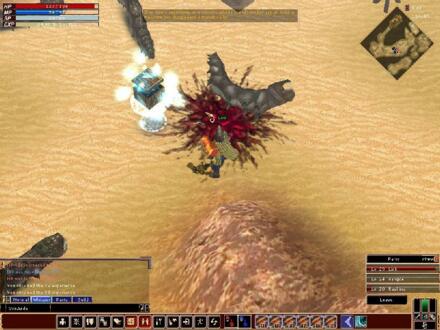 Thang Online MMO
game is based on fully 3d mmorpg that has unique and various concepts as compared to other mmorpg games.

Features:

* Monsters in the game can sometimes when they are near death morph into another shape, making them stronger.
* Skills, you dont have any skill points in this game, you buy a skill for money and you level it up on your own. Skills gain experience when you use them in battle.
* Ki, you have 3 diffrent Ki modes on your character, called, Attack, Defense and Soul, if you choose Attack then you will gain more attack power but you´ll lose more defense, Defense the same just the opposite, and Soul you gain more Intelligence.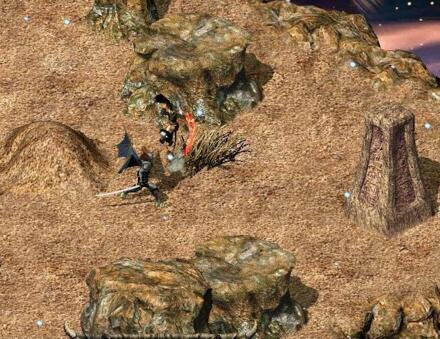 SkyBlade MMO
Based on a popular serial graphic magazine "Pachun Il Gum (by Ah Shin)", the game recreates a new martial arts fantasy world by adopting 3D altitude techniques and Quarterview's background map. This fantasy world is played with eight 3D-rendered main characters (four males and four females).

Basic level of capability (power, dexterity, recovery speed, etc.) is set for each character. However, a character's health, power, intelligence and emotion will vary depending on his or her daily biorhythms.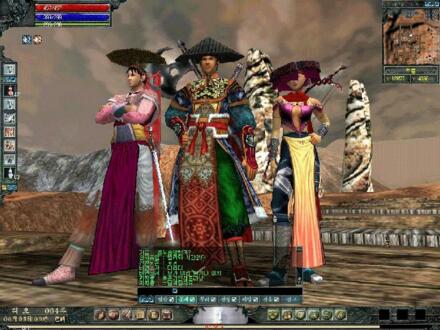 DO MMO
There is world called 'martial arts realm' or 'martial arts land'. Nobody knows when it was created or how people in that world lived together. However, the genre of martial arts has unwittingly become an inseparable part of our daily lives.

Less attention may be paid to the world than before in terms of volume. However, the contents themselves have been continuously developed to meet user' expectations.

A host of authors have described the martial arts world in the form of a novel, which has been also introduced to us through movies or dramas. In other words, there are various types of media through which the heroic world can be expressed realistically.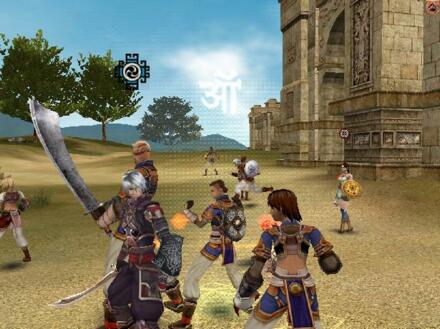 Tantra MMO
TANTRA is a unique form of RPG. It has oriental elements to the traditional Role Playing Game.

Each character serves one God. Depending on the characteristics and level of the God, the ability and skill of the character varies. TANTRA has 3 major Gods, 4 Chakra points and 3 different ranks.

The three Gods in the game have antagonistic relationships over the continent of India. All the events in the game are about the three Gods and the 8 tribes. At the start of the game, each player picks one major God. Characters with different Gods play the game together, and then when they reach certain levels, players fight against each other at certain places.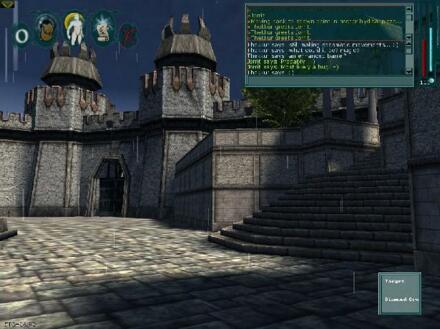 Planeshift MMO
The objective of the PlaneShift Team is to create a virtual fantasy world in which a player can start as a peasant in search of fame and become a hero. We will focus our efforts in the reproduction of a real world with politics, economy, many non-player-characters controlled by the server that will bring to life our world even without players connected!

We want to give FREE access to everyone, without the need to either purchase the game or pay a monthly fee. Servers and bandwidth will be donated by sponsors.

More free MMORPG Games -> 4 | 5 | 6 | 7 | 8 | 9 | 10 | 11 | 12