Granado Espada MMORPG
Granado Espada shows the most realistic and beautiful graphic using latest 3D technology. Through this technology, we can deliver new experiences never before seen in other games or even in reality.

In Granado Espada, player can control maximum 3 characters at the same time. We called these characters as team. Player can make various team by their strategic needs like that player can adapt to various situation by selecting different classed characters and improve the skill performance by selecting the only 1 classed characters.
For example, you can select only 3 warriors for a powerful attack power or select all different class for getting a various application.
You can also bring up only 1 character.

In Granado Espada, we use the new system called as stance for more interesting and exciting game play. Stance is one of the variable battle mode. Through this system, each character can use same weapon to different way. For example, the characters change their pose for their purpose such as powerful attack or defence.
Available character`s ability and skill is determined by selected stance. Player can select and use the stance for their strategic needs.
Through the stance, player can enjoy the battle more than other games.
Screenshot: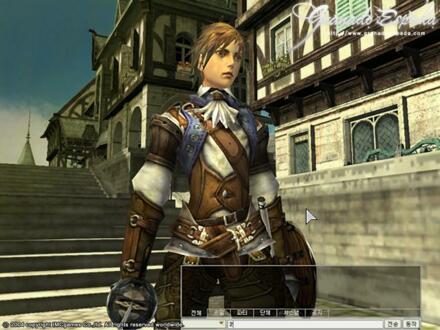 Add this game to your favourite forum, copy this
BB code: CONTROL + C and post it: CONTROL + V
Granado Espada Videos