SkyBlade MMORPG
Based on a popular serial graphic magazine "Pachun Il Gum (by Ah Shin)", the game recreates a new martial arts fantasy world by adopting 3D altitude techniques and Quarterview's background map. This fantasy world is played with eight 3D-rendered main characters (four males and four females).

Basic level of capability (power, dexterity, recovery speed, etc.) is set for each character. However, a character's health, power, intelligence and emotion will vary depending on his or her daily biorhythms.

The daily Pachun ranking is based on the level and experience of a player's character. The player can see his character's rank during play. Characters can perform 10 basic motions, including jumping and flying (swift running). With some exceptions, they can ascend jungles, glaciers, buildings and other man-made constructions.

Weapons and protective gear are defined by attribute. Upgrades of weapons and protective gear can be made up to level +9. Some items can be manufactured by using an "artificial intelligence system."

Graphics of garments and hair can be dyed in many colors. Weapons and protective gear can also be changed when certain items are worn for each kind. Changeable items are continually upgraded.

Quests are prepared by adopting "64 trigram" of the Book of Changes. Daily fortune is also offered to users. Players can attempt to solve 64 diverse quests alone or by forming a party.

Pachun Shin Gong (Martial art forms) is made up of eight Tae Geuk Trigram martial art forms (Ji, Hwa, Poong, Gwang, Bing, Roi, Dok and Darkness forms, or Earth, Fire, Wind, Light, Ice, Lightning, Poison and Darkness forms) and four divine skills (sonic power, clairvoyance, phantom cloning, and self-hiding). Each level of martial art form can be combined with others to generate about 150 powerful martial art capabilities. Each martial art form can be achieved up to level 10. However, each character is allowed to practice only 8 of the12 martial art forms, and a character can reach level 10 in a form depending on his/her given attribute. Therefore, users should choose main martial art forms for each character.
Screenshot: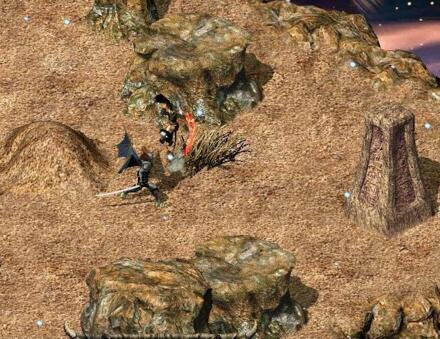 Add this game to your favourite forum, copy this
BB code: CONTROL + C and post it: CONTROL + V
SkyBlade Videos