FREE MMO GAMES
Free Online MMORPG
More Free games -> 2 | 3 | 4 | 5 | 6 | 7 | 8 | 9 | 10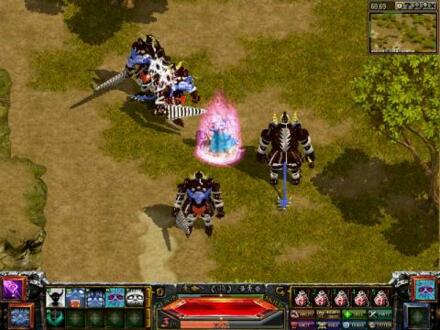 Red Stone MMO
Red Stone is a fascinating game with a very classic feel to it. The game is focused on one thing: fun! It is filled with classic RPG elements, which makes it very accessible to new players. Everything feels familiar, right from the start. There are some different features, though, which make Red Stone unique. The most important of these are outlined below.

The CP System

Unlike most MMORPGs, there is no mechanic of "Mana" or "Magic Points" that are required to use special abilities in Red Stone. Instead, there is the Charge Point (CP) system, which is set up to ensure combat is always dynamic and interesting, and is a feature unique to Red Stone.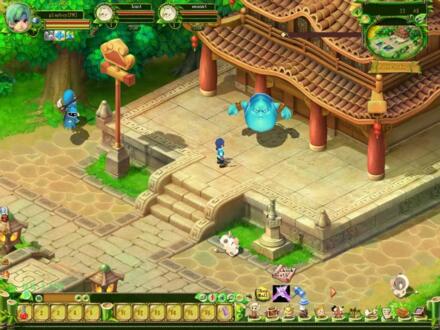 Crazy Tao MMO
Crazy Tao is a MMOARPG, developed by TQ Digital Entertainment. It is based on ChinaĄŻs rich and exciting culture and history.. In the world of Crazy Tao, you can experience romantic love, adopt and raise fascinating pets, and transport yourself into the uniquely mystical world of Taoism.

There is a myriad of various characters ranging from cuddly rabbits with floppy, flying ears to angry monsters. These cute characters wield numerous weapons making friends and defeating enemies in a moving story about occult Taoism, mystic magic and Chinese Kungfu. You will feel the power and magic that embodies the Chinese civilization while playing Crazy Tao.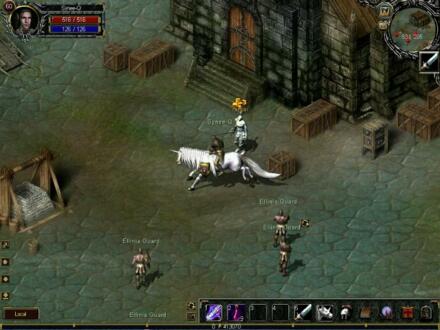 Shadow of Legend MMO
Shadow of Legend is the world's first High-Performance, Cross-Platform MMORPG (Massively Multi-player Online Role Playing Game) targeting mobile devices. Players assume the roles of world heroes as they explore, adventure, and quest across the vast world of Agnes. Shadow of Legend allows thousands of players, whether they are on their PC or on their mobile device, to simultaneously interact with each other in the same world. Whether the players adventure together or battle one another for power and glory, the players can expect all the best features of an MMORPG to play seamlessly in the palm of their hand. Free to download and free to play.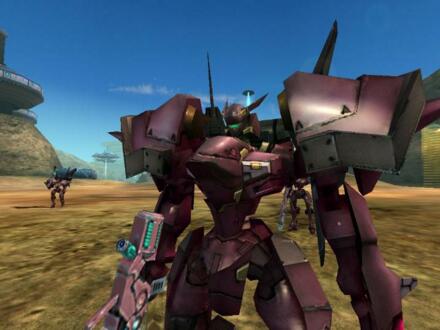 Age of Armor MMO
In the middle of the 21st century, as the large-scale immigration gradually eliminates the boundaries between races, "Global Independence United Government", sponsored by a number of developed countries and based upon United Nation, is hence founded. As time goes on, more and more nations join the organization, and the first Earth United government in human history comes to existence.

Human starts to build their home on the moon, on the Mars and in the space. The living environments there is poor, and authorities on the earth are discriminative of these space residents. Unfair wealth distribution, backward welfare system and resource distribution lead to deteriorating conflicts. Residents on the Mars begin to resist. They form their own government and make full use of robot-operating skills developed to fight against the army sent by the Earth United government.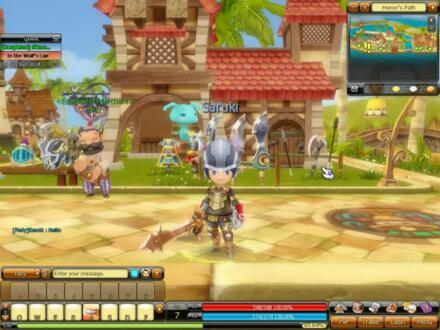 Dragonica MMO
Dragonica is the first arcade-style 3D side-scrolling MMORPG published in English, French and German. Developed by Korean developer Barunson Interactive, it is completely free to play. It will be available for download in the first half of 2009 and you will be able to play the game for free, for life. All you need is a free account to play!

Dragonica brings arcade-style action to the PC and allows you and a party of friends to explore the vibrant world of Dragonica Online, and take part in a side-scrolling adventure with thousands of other players. The game features a unique combo-based combat system, chain a variety of ground and air based attacks and hilarious skills together to increase your combo and experience multiplier. The controls are keyboard based, and are easy to learn, hard to master and will be familiar to players young and old.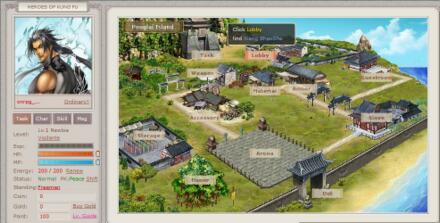 Heroes of Kung Fu MMO
Heroes of Kung Fu is a browser game based role playing game,free2play MMO developed by Ray Flame Entertainment Inc., with numerous amounts of quests and equipments at the player's disposal. The game combines the beauty of browser based games and RPGs together giving gamers a whole new experience. Heroes of Kung Fu takes place during the Warring States period, where wars are fueled with rage almost everywhere. Your role is a warrior coming from modern times to the ancient times to help your own country stand against invaders. Choose your profession between knights, knight-errants or hermits. Ready to play directly in your browser, the amazing instance system in Heroes of Kung Fu contains 7 large passes. Each pass is a separate instance, and each instance has its own features. Players need to know each pass's landform, features, and the distribution of monsters. With the game's creative in-turn battling rule, gamers need great team work to manage and pass the instances. If gamers pass one instance, they'll gain a lot of rare and ultimate equipments.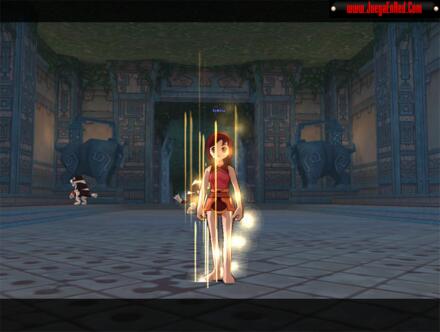 DOMO MMO
Dream of Mirror is a free-to-play MMORPG (massive multi-player online role playing game) developed by Softstar, leading brand of Chinese video games industry. Dream of Mirror surpassed 400,000 registered users in Taiwan alone!

The player can choose between 4 races, 6 classes and 6 skills to gain experience through amazing quests and missions; weapons grow too, and pets are active allied during combats. In this game user can fly all over the places riding its weapons. The game places a lot of emphasis on teamwork also through the strong human relationship system that is core for gaming experience development. For the game success it is essential also to establish highly close friends groups.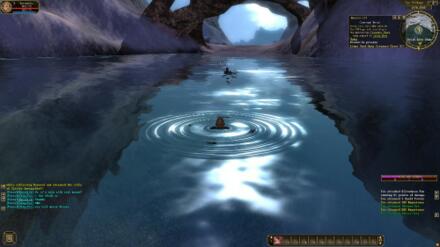 Tales of Fantasy MMO
Developed by IGG for Windows, Tales of Fantasy is a free to play MMORPG which features a massive 3D environment centered on inter-faction warfare with an immersive history and storyline. Players can choose to fight for one of two powerful nations locked in constant conflict while working to thwart an even greater threat to both sides. The mighty civilizations of Ashland (a tribal community located in the west) and Bohren long ago reached the limits of their tolerance for each other. The results of all this tension ultimately led to war.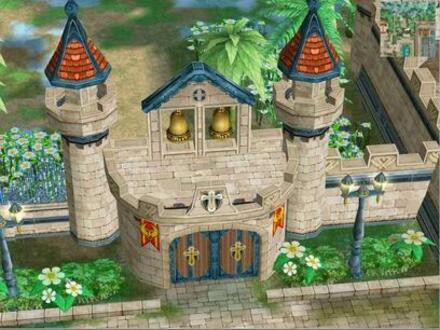 Tales of Pirates MMO
Based on 5000 years of background history with Piracy as its central theme, Tales of Pirates lets players have a fruitful navigating experience as well as exploration of the unknown. This fully 3D designed multiplayer online game is comical in nature and has humorous looking characters and creatures. The game is painted in bright and beautiful colors. The exaggerated movements and actions of characters as well as objects, topped with an atmosphere that is overall relaxed, the game makes it always interesting and fresh for new and old players alike. There are also different styles, themes and architecture for the different towns, islands and dungeons. The multitude of elements designed captivates players and keeps them immersed while they explore all different possibilities available in game.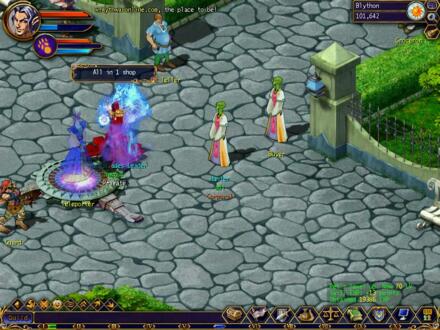 Myth War MMO
Myth War Online is a large scale MMORPG based in the magical european middle age era. Four classes of species exist, the Humans, the Centaurs, the Magicians and the Half Human Robots.

Myth War Online's Unique Features :

Beautifully rendered game environment with enchanting in-game art.
Short learning curve and intuitive graphic user interface sytem.
Minimal PC hardware requirements (game does not utilize 3D engine)
Friendly advanced and newbie online community.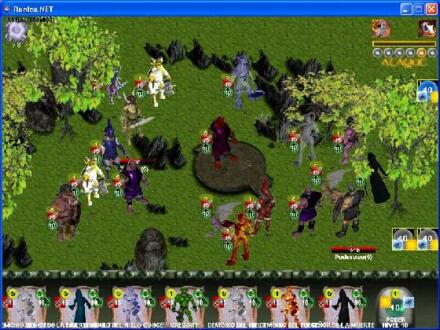 Runica MMO
Spanish RPG game

Runica is a game free MMORPG where your character will face other using "runes". It is a game system where the shift is the basic strategy to defeat your opponents. We face challenges in which each individual player will use his "Avatar" and its runes for defeating the opponent.

Your character, as they are in front and win other players will gain experience with it will improve their own abilities and their runes with the addition of gold to buy new runes.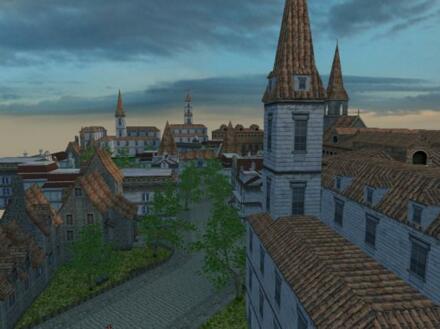 Voyage Century MMO
Game Background

Around 1480 A.D., with the development of industry and commerce and the progress of ship building skill, countries in Asia and Europe began to realize the importance of the sea. Some fleets came up. Soon, countries on the Mediterranean coast started to explore their own sea route. Blue and deep sea was considered as the passage to the gold kingdom, waiting for men to explore.

In late 17th century, for each of their own interest, countries in the west built new battleships, made up great fleets. And then ballets of large scale for sea hegemony started.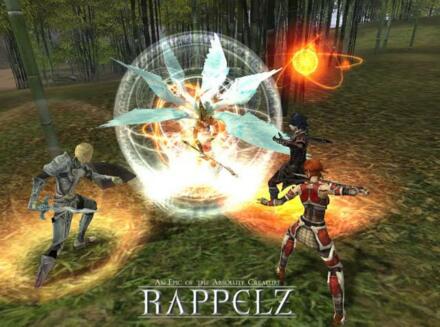 Rappelz MMO
Developed by Nflavor for Windows, Rappelz is a free to play MMORPG. It is set in a medieval fantasy world, dominated by three races: the Deva, who represent light, the Asura, who represent darkness, and the Gaia, humans that possess an affinity with nature. Choose your race Between Deva (light-element race catered more on support and tanking; generally have low offense), Gaia (neutral human race with a balance of offense and defense), or Asura (dark-element race focusing more on offense; low on defense, high on evasion). Collect lak, magical energy from monsters and can be obtained by defeating monsters while wearing the appropriate necklace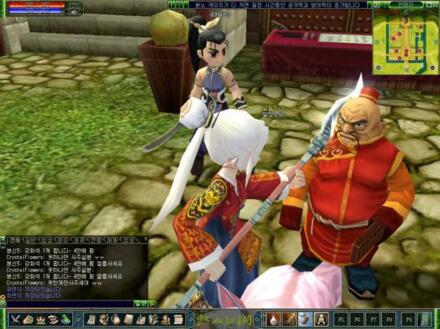 Scions of Fate MMO
In the year of 2005, Scions of Fate has been recognized by Korean Government to be the best MMORPG of that particular year by awarding with the annual.

President Award in the MMORPG category. In the same year, it has been awarded
with seven game awards in China, and since then, it has become the best and most widely played MMORPG across Asia.

This game currently has servers active in Korea, Japan,China, Taiwan and Thailand and has been receiving rave reviews from the MMORPG community. Since the opening up until now, it has logged more than 35 million users and even now has more than 600,000 concurrent online users.

More free MMORPG Games -> 2 | 3 | 4 | 5 | 6 | 7 | 8 | 9 | 10