Dragonica MMORPG
Dragonica is the first arcade-style 3D side-scrolling MMORPG published in English, French and German. Developed by Korean developer Barunson Interactive, it is completely free to play. It will be available for download in the first half of 2009 and you will be able to play the game for free, for life. All you need is a free account to play!

Dragonica brings arcade-style action to the PC and allows you and a party of friends to explore the vibrant world of Dragonica Online, and take part in a side-scrolling adventure with thousands of other players. The game features a unique combo-based combat system, chain a variety of ground and air based attacks and hilarious skills together to increase your combo and experience multiplier. The controls are keyboard based, and are easy to learn, hard to master and will be familiar to players young and old.

Dragonica loves humour, with plenty of references to pop culture, a hugely detailed world with lots of funny goings-on and a cast of colourful characters throughout the land. Players will be able to learn and develop dozens of hilarious skills to assist you in combat. These can be learned and improved as you level up allowing you to develop your own unique style of gameplay.

Dragonica features a wide range of features to keep MMO players happy. The game features a wide range of achievements, an integrated friend list system to make it easy to keep in touch with your friends, ten player PvP mode, guilds, parties of up to four players and a couple system. There will also be continued improvements with features including pets, housing and guild wars still to come.

Screenshot: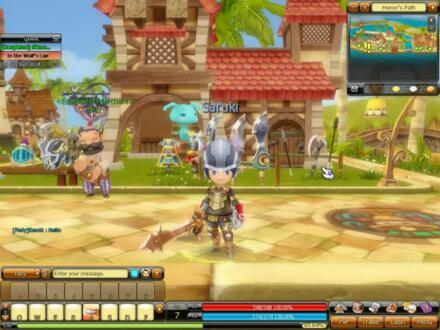 Add this game to your favourite forum, copy this
BB code: CONTROL + C and post it: CONTROL + V
Dragonica Videos