Age of Armor MMORPG
In the middle of the 21st century, as the large-scale immigration gradually eliminates the boundaries between races, "Global Independence United Government", sponsored by a number of developed countries and based upon United Nation, is hence founded. As time goes on, more and more nations join the organization, and the first Earth United government in human history comes to existence.

Human starts to build their home on the moon, on the Mars and in the space. The living environments there is poor, and authorities on the earth are discriminative of these space residents. Unfair wealth distribution, backward welfare system and resource distribution lead to deteriorating conflicts. Residents on the Mars begin to resist. They form their own government and make full use of robot-operating skills developed to fight against the army sent by the Earth United government.

Age of Armor is a robot-themed online game based on the wars between Earth United Government and the Republic of Aesir. The massive multiplayer online game is at its open test stage in China and receives warm welcome, and now we are glad to bring this exciting game to the world. In Age of Armor, you can:

- Explore the game world presented in incredible graphics and sound.
- Assemble your own Armor, and change it from time to time. Weapon, shield and even color are all for you to decide.
- Choose your character from three classes with distinguishing features. Make decision to be a neo-human sniper, an enhanced-human fighter or a human healer. None is replaceable.
- Find rich PVP and PVE content. We have PVP and non-PVP servers for players to choose. In some places, the two alignments will have to work together to fight against their common enemies. Moreover, new player server will help you to level up quickly without worrying about getting shot from behind.
- Form your guild and lay siege to the opponents' cities. Rule the occupied cities and make your guild well-known and feared by the enemy.
Screenshot: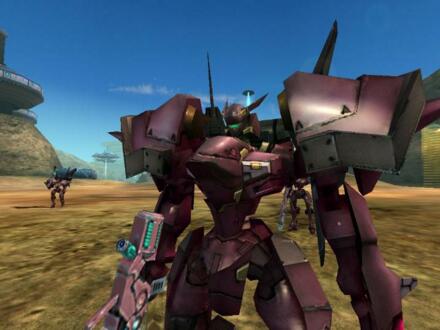 Add this game to your favourite forum, copy this
BB code: CONTROL + C and post it: CONTROL + V
Age of Armor Videos