Myth War MMORPG
Myth War Online is a large scale MMORPG based in the magical european middle age era. Four classes of species exist, the Humans, the Centaurs, the Magicians and the Half Human Robots.

Myth War Online's Unique Features :

Beautifully rendered game environment with enchanting in-game art.
Short learning curve and intuitive graphic user interface sytem.
Minimal PC hardware requirements (game does not utilize 3D engine)
Friendly advanced and newbie online community.
Built-in lag prevention system.
Comprehensive array of weapons, armours and accessories.
Dynamic weather system which actually affects gameplay.
Great variety of game play components including interplayer marriage & brotherhood relations, ability to spread 'rumours', pet adoption, etc
150 different types of challenging monsters to fight against.
Great varieties of individual, team based and special quests.
Screenshot: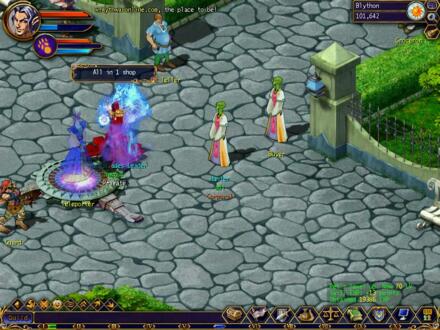 Add this game to your favourite forum, copy this
BB code: CONTROL + C and post it: CONTROL + V
Myth War Videos