FREE MMO GAMES
Free Online MMORPG
More Free games -> 1 | 2 | 3 | 4 | 5 | 6 | 7 | 8 | 9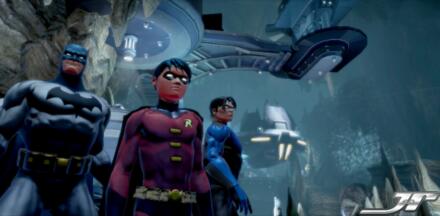 DC Universe Online MMO
Developed by Sony Online Entertainment DC Universe Online is an action packed free to play MMORPG true to its comic book roots. Available on both PC and Playstation3 you get to step into the rich world created by generations of DC comics and be part of its history as you fight as either superhero or super villain, battling to either save or conquer the world. With your customised DC-style character you'll set out on your own personal story driven adventure, written by many famous DC comic book writers, and visit famous locales such as Gotham City and Metropolis. Set in the present day the main story-arc revolves around a future Lex Luthor bringing a warning to Superman, Batman and Wonder Woman explaining of a huge final war between the superheroes and villains manipulated by mega arch-villain Brainiac who is set to conquer Earth. On your journey you will interact with and fight alongside or against over 150 superheroes, villains and famous faces from the DC Universe in this battle for the future of humankind.

Prime World MMO
The battle for Prime has begun as two mighty nations battle over the powerful energy resource that alters the world giving its users power over it, in the lands of Prime World everyone needs Prime. Align yourself with the Dohkt Imperium or the Keepers of Adornia, the two rivalling Empires that are locked in an endless war, battling for control of the alien resource; those who seek world conquest must first control the Prime.

Play as a hero and duke it out against other players in enemy factions as you fight through fast and furious battles, find glory and riches and build up your own castle for combat superiority against your foes. Castles are an important feature in the game and heroes can construct all manner of buildings in their personal growing settlement, thereby unlocking new skills and talents to use on the battlefield.

Magic Barrage MMO
Step into the world of Magic Barrage, where a powerful being known as Crassus has risen up a Demon army with the sole purpose of destroying all of humankind. Corrupted by a magical soul weapon, which was able to tempt even the most wilful of souls, Crassus has brought the human world to its knees. Stand up against Crassus and his demon army in this wonderful free to play browser-based MMO RPG with its charming 8-bit pixel graphics that sets an old school retro vibe and offers a score of classic MMO features to create a well-rounded game.

Felspire MMO
MMO Genre: F2P Action RPG
Platform Availability: Browser
Developed By: 37Games

Felspire is a free to play RPG where players choose from one of three different characters that will rise as the saviours of the world as factions and rising evil battle to take control of the Felspire, the mysterious tower that is said to contain untold power. With PVE, PVP, Crafting, Group Dungeons and more the game is a fleshed out feature packed title that can be accessed and played over web browser without any need for a client download.

Path of Exile MMO
Path of Exile is a Free to play Fantasy MMORPG style game, developed by Grinding Gear Games for windows.


You begin your journey washed up on the shores of the dark Wraeclast continent, and exile of your homeland it is here that you must make a new life yourself, a life of survival and constant conflict against undead and the monstrous creatures that inhabit the land. Together with other survivors, exiles like yourself, you may adventure deep into this malign world uncovering fortune, fame and revealing the history of this cursed place.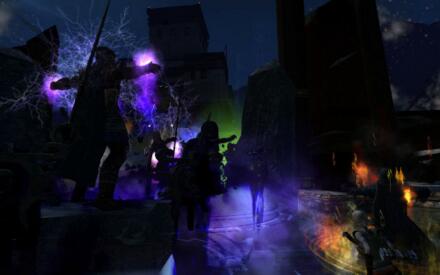 Age of Conan MMO
Developed by Funcom for Windows, Age of Conan: Hyborian Adventures is a MMORPG based on the world and works of acclaimed author Robert E. Howard. In Age of Conan, players enter Hyboria with thousands of their friends and enemies to live, fight, and explore the dark and brutal world of King Conan. It features an advanced combat system lets you choose every cut, thrust, and swing in real time, groundbreaking graphics plunge you into a world of breathtaking beauty, a massive fantasy world based on over 75 years of books, movies, art, and music, developed in close collaboration with Conan Inc. to ensure the most realistic Conan experience ever seen, an unprecedented character development and customization system with combo attacks, skills, special abilities, and deadly spells ensures no two characters are exactly the same and an extensive story-driven single player adventure to start the game drawing you deep into the scheming, seduction, intrigue, and betrayal of Hyboria.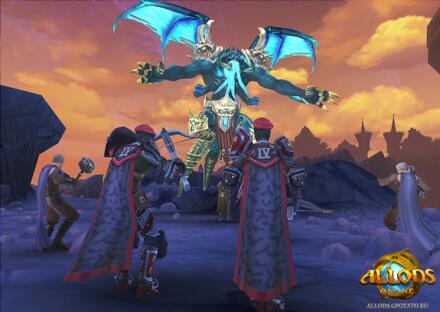 Allods Online MMO
Allods (Free to Play MMO) brings players into a universe of epic fantasy and fierce conflict with a deep and captivating storyline. It takes place after the destruction of the planet Sarnout and the subsequent formation of the namesake Allods. These mystical islands float in the Astral, an expansive living substance that makes up the compelling game world. Adventurers will explore the numerous Allods as they battle against a wide range of enemies – and each other.

Dragon Nest MMO
Dragon Nest is a free to play action MMORPG which mixes adrenaline-pumping and high-speed combat with visually stunning attack combos with an epic storyline and role-playing elements of both classic RPGs and traditional MMORPGs alike. Developed by Eyedentity Games for Windows, Dragon Nest lets you engage the enemies in a third person shooter style gameplay where you have to aim every single blow through a crosshair and dodge every single enemy's attack using a third-person, over-the-shoulder perspective.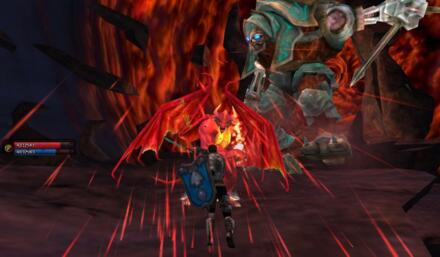 Dungeons n Dragons Online MMO
Developed by Turbine for Windows.Dungeons & Dragons Online: Eberron Unlimited is a f2p MMO which offers a unique and refreshing take when it comes to battle. Known as the Active Combat system, fighting in DDO is unlike anything you've ever seen in an MMO. DDO gives you the ability to feel the action at your fingertips as your skill is truly tested! Monsters can see and hear you, adding entirely new elements to an already advanced system — for no longer is combat relegated to simply pressing your number keys.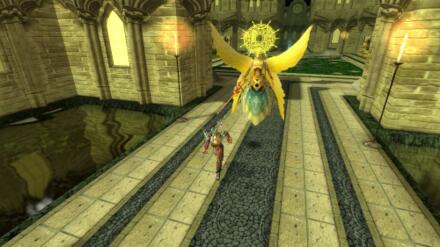 King of Kings 3 MMO
Developed by Lager Network Technologies Inc for Windows, King of Kings 3 is a free-to-play 3D online role-playing game (MMORPG) which is built around battle between players. There are plenty of ways to engage in PvP – be it in duels, open PvP, strategic attacks on other kingdoms or epic battles in which entire realms battle against each other. The different classes you can choose from are: Warrior, mage and cleric. Each one with three advanced classes: Berserker, Ranger, Knight, Sword mage, Conjurer, wizard, Scholar, Bishop and Priest.

The Settlers Online MMO
The Settlers Online is a free2play browser based game published by Ubisoft. It presents a really intuitive gameplay and it takes some of the most beautiful RTS features to a browser game.

The player will need to build an empire starting from the Mayor's house and he will need to develop his city/empire. The UI is simple and intuitive and the player will learn about the game through a very well done tutorial.

Inside the game there are a lot of buildings that can be upgraded and they are useful to bring some raw materials to your settlement. The graphic part of The Settlers Online offers a great view and the graphic style is really nice and ironic. The game presents a really well tutorial and there is also the possibility to interact with the other players through a very well done chat system. There is also the possibility to make some relations with the other players trading and chatting with them. You can also build some special items that will grant you buff and other cool things that will boost your research for raw materials. You can also train some special NPCS that will discover for you some new raw material points or new zones in the map.

DragonSoul MMO
Developed by Giant Interactive for Windows, DragonSoul is a free to play fantasy MMORPG which merges a graphics engine especially developed for this game, making possible to display the huge battles between the different eight enemy kingdoms in high resolution 3D graphics, and classical role-playing elements with an immersive story.

It features a stunning game world, five different classes, over 2,000 weapon and armour parts, six different climes with changing weather effects, epic PVP battles where the player's competence and ability to cooperate with other players of their kingdom decide on any future events, reams of quests for solo players, groups and alliances, and an additional diversity of activities such as the cultivation of crops and mining of resources, the upbringing of pets and a versatile crafting and upgrade system. But the most important feature is its political system, which acts as a inexhaustible source of motivation to players during all stages of gameplay. All players can be elected king if they are part of a guild or an alliance. If they secure a majority of votes in their fraction and also win the king's election, they can become king, the highest ranking member. To lead their kingdom as sovereign in DragonSoul, they will have to secure the honor and respect of their followers through heroic performances in epic battles.

The Pride of Taern MMO
The Pride of Taern is a dynamic browser MMO that uses isometric prospective. The main storyline deals with the history of Taern, a nation that fell victim to the invasion of a hostile empire - the Empire of Utor. The citizens of Taern left their homeland in panic and began a journey into the unknown. They reached the Empire of Haligard and that's where the proper game begins. The Taernians aim to reorganize themselves, return to their country and drive the aggressors away which is, of course, not that easy.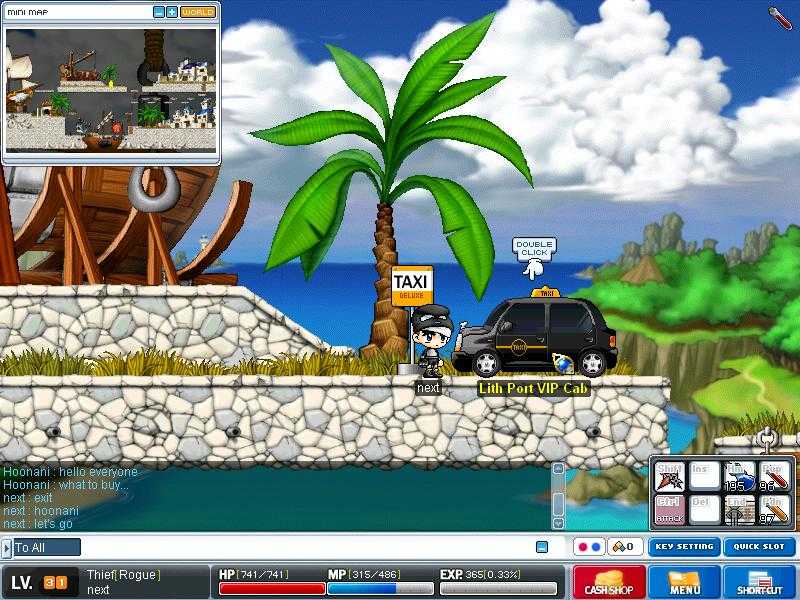 Maple Story MMO
Developed by Nexon for Windows. MapleStory is a free-of-charge, 2D, side-scrolling massively multiplayer online role-playing game. Although playing the game is free, character appearances and gameplay enhancements can be purchased from the "Cash Shop" using real money. MapleStory has a combined total of over 50 million subscriber accounts in all of its versions.
In the game, players travel the "Maple World", defeating monsters and developing their characters' skills and abilities as is typical in role-playing games. Players can interact with others in many ways, such as through chatting, trading, and playing minigames. Groups of players can band together in parties to hunt monsters and share the rewards. Players can also join a guild to interact more easily with each other.