Allods Online MMORPG
Allods (Free to Play MMO) brings players into a universe of epic fantasy and fierce conflict with a deep and captivating storyline. It takes place after the destruction of the planet Sarnout and the subsequent formation of the namesake Allods. These mystical islands float in the Astral, an expansive living substance that makes up the compelling game world. Adventurers will explore the numerous Allods as they battle against a wide range of enemies – and each other.

Allods Online will feature classic fantasy MMORPG gameplay that fans of the genre's most successful titles can enjoy. It features extensive questing, intense player-versus-player combat, grand exploration, in-depth character development and plenty of social interaction. In the Astral, players will have the chance to put their wits and brawn to the test in larger-than-life Astral battles, the game's giant fights between competing 'Astral ships' manned by multiple players. Adventurers from all over the world will have to choose between six races and eight character classes before choosing their allegiance between the two warring factions: the League and the Empire.
Screenshot: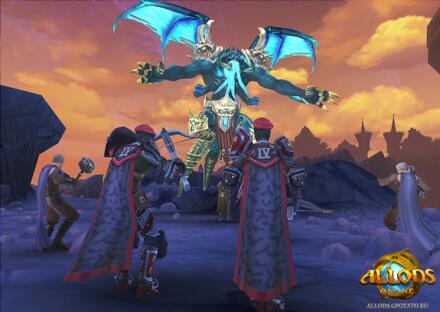 Add this game to your favourite forum, copy this
BB code: CONTROL + C and post it: CONTROL + V
Allods Online Videos