King of Kings 3 MMORPG
Developed by Lager Network Technologies Inc for Windows, King of Kings 3 is a free-to-play 3D online role-playing game (MMORPG) which is built around battle between players. There are plenty of ways to engage in PvP – be it in duels, open PvP, strategic attacks on other kingdoms or epic battles in which entire realms battle against each other. The different classes you can choose from are: Warrior, mage and cleric. Each one with three advanced classes: Berserker, Ranger, Knight, Sword mage, Conjurer, wizard, Scholar, Bishop and Priest.

King of Kings 3 also offers the unique opportunity to create your own destiny: Build your own house, found cities, and prove your mettle in the grim reality of a war-torn world while working your way up the ranks from being an ordinary citizen to become the ruler of your own kingdom.

Screenshot: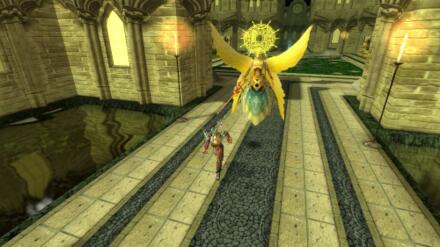 Add this game to your favourite forum, copy this
BB code: CONTROL + C and post it: CONTROL + V
King of Kings 3 Videos