FREE MMO GAMES
Free Online MMORPG
More Free games -> 1 | 2 | 3 | 4 | 5 | 6 | 7 | 8 | 9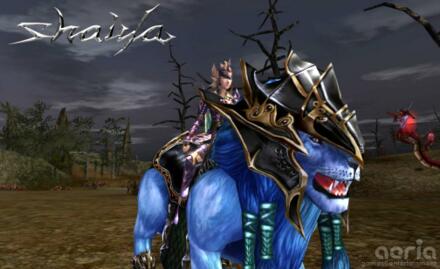 Shaiya MMO
Shaiya is one of the most populated free2play and is completely localized in several languages: english, deutsch, french, turkey, poland, spanish, portuges and italian.

Inside the game there are four playable classes: Human, Elfs, Vail and Nordein, all with their features.

There are also four different classes to play: Defender, Fighter, Priest and many others that depends on which race belongs your character. Each of these classes are like the main roles in the other games: Tank, DPS and Healer.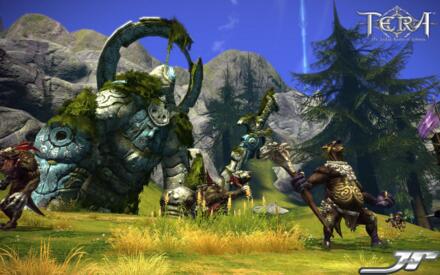 TERA MMO
TERA (abbreviation of The Exiled Realm of Arborea) is a free to play action fantasy MMORPG developed by Bluehole Studio which is set in a breathtaking world conjured by two dreaming primordial gods. The game features stunning graphics and a very intense and rewarding combat where skill, position, timing and aim determine success in combat.

TERA is a world rich in lore and dramatic stories where players embody soldiers of the Valkyon Federation who fight to forge a new future while redeem the mistakes of the past. In the game you can explore rugged mountains, across searing deserts, hazardous jungles and other lush environments.

Wartune MMO
Wartune is an action-packed, turn-based fantasy MMO developed by 7 ROAD which is free to play in any major web browser. Mixing up classic RPG elements with strategy features, it offers a unique gameplay experience. Take over the role of a hero with unique and powerful abilities determined to protect and manage his own city.


In order dive into the world of Wartune, players have to choose their character first from the three classes available: warrior, archer or mage. Together with the possibility to decide whether you want your character to be male or female, there are 6 kinds of heroes available. Depending on the character class, your hero will have different, unique abilities and skills. While mighty warriors fight their way through hordes of enemies with a sword, archers move quickly and stealthily to strike when least expected and mages cast powerful spells to create devastating forces few opponents can withstand.

Eden Eternal MMO
Developed by X-Legends for Windows, Eden Eternal is a free to play, anime graphics style, MMORPG where players will be immersed in an exotic realm of mystical beasts, robust monsters and charming villages as they help the powerful Eternal Children to unearth the secrets of the recently discovered, mysterious Soul Stone.

Guild members can create bustling villages filled with thriving marketplaces, useful training spots, and expansive community support. In the game, players unlock new cool-looking outfits by leveling each class. But if you want to customize, you can always use the in game dye system. You can choose between various pieces of your armor to color, and a pick your color out of the available options.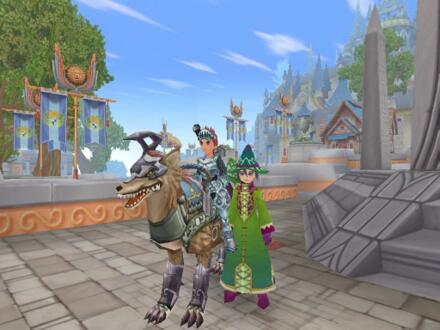 Grand Fantasia MMO
Grand Fantasia is a great game Free to Play, which combines the best elements of MMORPGs and virtual pet genre to offer players a unique gaming experience and unrivaled. Located in a large but carefully magical world, Grand Fantasia provides players with a variety of customization options to create their own heroes and mystical companions Sprite. These companions will travel with the player Sprite, collection of resources for them and even making weapons or armor!

Dragon Pals MMO
Dragon Pals is a free-to-play browser based adventure RPG developed by R2Games for Internet browsers. The game features a colorful world full with interesting locations, unique events, and engaging characters.

In Dragon Pals, players can train and tame powerful Dragons. Each dragon has its own set of unique skills; depending on your class some dragons may be more useful than others. As you free new dragons, your dragons will grow in strength. You can upgrade your dragon by upgrading your dragon training skill, morphing your dragon, raising their skills, and through equipping dragon orbs.

OnePiece Online MMO
OnePiece Online is a F2P Hero Building MMORPG browser game. Developed By: JoyGames.

OnePiece Online is an exciting free to play MMORPG where players step into the world of the popular anime of the same name and embark on an epic journey of dangerous pirate adventure. Players will primarily focus on building up their chosen class, unlocking new skills and abilities, recruiting new Partners to their team and advancing through the game in story driven progression to unlock more features and ultimately go head-to-head with other players in competitive gameplay for endgame content. The game is completely browser-based and so players do not need to download a client and can play it after a quick registration on the official game's website.

Monkey King Online MMO
Monkey King Online is a Free to Play Browser MMO develobed by R2Games.

Battle among the Immortals of the Heavens in monkey king online where you step into the boots of one of four key champions sworn to return peace through bloodshed if needs be! Based around the novels journey to the West and with key elements of Chinese mythology, Monkey King Online is a story driven free to play browser MMO RPG. The focus is to build up your own character, work together with other players and combat new challenges at every turn whilst uncovering the larger story arc. With stunning illustrated graphics and sleek GUI interface players will enjoy walking around the different environments and meeting new monsters and characters in the game

MU Classic MMO
MU Classic is a F2P MMO RPG Browser Free-to-play game, developed by NGames.

MU Classic is a free to play 3-D RPG where players can control their own character, explore a vast realm filled with adventure and challenges and explore a wealth of in-depth features ranging from PVE to PVP content. With five classes to choose from players will be able to acquire and upgrade their own gear, unlock new abilities and skills and increase their power to face even greater threats in the world. MU Classic can be accessed through your web browser without the need of any plug-ins and does not require a client download.

Hailan Rising MMO
Hailan Rising is a free-to-play fantasy MMORPG heavily focused on PvP developed by Reloaded Games. The game is set in a ruined world devastated by the evil Death God Krow where only the realm of Hailan has survived. Players have to join the remnants of either the Human or Orcish empires, and fight for control of what is left of the world.

Hailan Rising tries to abandon the usual standard grind present in the majority of MMORPGs to give players more accessibility and more space to show their true skill. There are no levels in the game and players can join the game's ferocious PvP battles immediately. Without levels, player's survival is based only on their tactics and their skill as fighters. A new player can easily join a group of veteran player and be useful.

Mythborne MMO
Mythborne is a F2P Hero Building MMORPG for browsers, developed by R2Games.

In Mythborne players take on the role of fledgling heroes rising in a time of strife and peril as the evils of the world threaten the humans and their peaceful lives in this ancient Greek mythology based free to play MMO. The game is a top-down isometric RPG that focuses on building up your character, recruiting new heroes and training them up, equipping them and increasing your overall Battle Rating (BR) that determines how powerful your squad of heroes are. This easy to access browser game is not require any client download and players can register quickly through the official website or signup using their Facebook account.

Tiny Mighty MMO
Tiny Mighty is a free to play browser based RPG style MMO where players must play as a miniature hero and advance through various quests and combat stages to progress the story driven content, acquiring new hero team mates along the way and fighting greater and more challenging enemies. The games' main characters are imitations of official Marvel characters such as Captain Mars (Captain America), Hunk (a blue version of Hulk), Maroon Witch (Scarlet Witch), Black Spider (Black Widow), Hunter (Hawkeye) and more. Graphically the game adopts a cartoonish style with the characters being small fat versions of their Marvel hero copies, set to a colourful backdrop and accessible through web browser. The game has a variety of social features including world chat channel to talk with other players and an integrated friends list to keep in touch with new people you meet.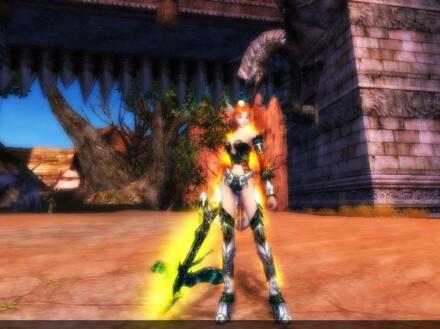 Perfect World MMO
Perfect World is one of the hottest and most played MMORPGs of this genre. Featuring a full 3-Dimensional environment with excellent environmental effects, graphics and gameplay, it is set to bring online gaming to the next level.

Based upon a collection of ancient Chinese mythology, culture and history, the world of Perfect World is a blend of fantasy and adventure. With a diverse array of beautifully rendered NPCs and monsters throughout the world of Perfect World, exploring the environment always yields something new and exciting.

Age of Wulin MMO
Age of Wulin is a free-to-play martial arts MMORPG developed by Snail Game set in the medieval China. The game includes 27 regions that represents all geographical areas of China, with an amazing 130 km² of open world to explore, and that doesn't even include instanced areas.

In the game players can choose between eight different factions or Schools: Beggar, Tang Clan, Scholar's Academy, Royal Guard, Shaolin, Wudang, Emei and Wanderer's Valley, and develop their characters and learn new skills. Age of Wulin does not feature the typical class or leveling system, so you can train all the skills that you want, with the restriction of the unique Internal Skills of each School.