FREE MMO GAMES
Free Online MMORPG
More Free games -> 6 | 7 | 8 | 9 | 10 | 11 | 12 | 13 | 14
City of Steam MMO
City of Steam: Arkadia (COS Arkadia) is a free-to-play browser MMORPG based on the Unity3D technology and developed by Mechanist Games. The game takes place in an industrial "steampunk" where clockworks, steam power, and arcane technologies make up the mechanical world of the game.

Players begin their adventure in the city of Nexus, where they have to find out more about their family history, and help to rebuild or destroy Nexus. You can affect the world of the game in many ways, either by defeating enemies in dungeons, or by completing missions that affect the economy, the politics or the inhabitants of Nexus.

Herokon Online MMO
Herokon Online, it's a Browser Free-to-Play MMORPG, developed by Silver Style.

Herokon Online is a fantasy MMO set in the tabletop campaign world of The Dark Eye where budding heroes can journey through the land of Aventuria to seek out their fame and fortune whilst battling dangerous creatures and terrifying evils. The game is completely free to play with a premium option and can be played directly in your Internet browser without the need for a client download. Players get to choose from three different races each of which has four playable professions (classes) and can be customised with talents and special abilities.

Neverwinter MMO
Developed by Cryptic and based on the popular Dungeons & Dragons's setting: the Forgotten Realms, Neverwinter is a free-to-play action MMORPG where epic stories, action combat and classic roleplaying await those heroes courageous enough to enter its immersive world. You will have the chance to live countless adventure in several locations, from the besieged walls of the city to subterranean passageways in search of forgotten secrets and lost treasures while exploring and defending one of the most beloved cities from the Dungeons & Dragons Forgotten Realms Campaign setting as it rises from the ashes of destruction.

Naruto Saga MMO
Based around popular cartoon anime Naruto, Naruto Saga is a browser-based game that is totally free to play and can be loaded up in your Internet browser requiring no client download. With stylised graphics, interesting features and quest-based adventuring that takes you through the world revealed in the cartoon, there is much to see and do in the game.

Questing is a key element of Naruto Saga, many of the features are unlocked as players slowly progress through the levels, meaning there is always something new to work towards. After completing the first quest players get to select which genre of martial arts they wish to focus on, Ninjutsu, Genjutsu or Taijutsu, each of which have various pros and cons when compared with each other. Players can further increase their own abilities by unlocking the eight gates, each gate having its own particular stat that it will boost, players get to unlock one gate of their choosing every ten levels.

Unlimited Ninja MMO
Unlimited Ninja is a Free to Play Browser MMORPG game,developed by IceGames.

Set in the anime world created for the Naruto cartoon, players will journey across the land seeking out adventure and completing challenging quests for the various NPC characters seen in both the show and some new faces exclusive to the game. The main premise Unlimited Ninja is for players to create their own team of adventuring Ninjas, training up their skills, equipping them with powerful weapons and armour and fighting against the evil that threatens the land. Unlimited Ninja is a free to play MMO RPG with premium currency and VIP status accessibility and can be played without the need of a client download and accessed through your preferred web browser.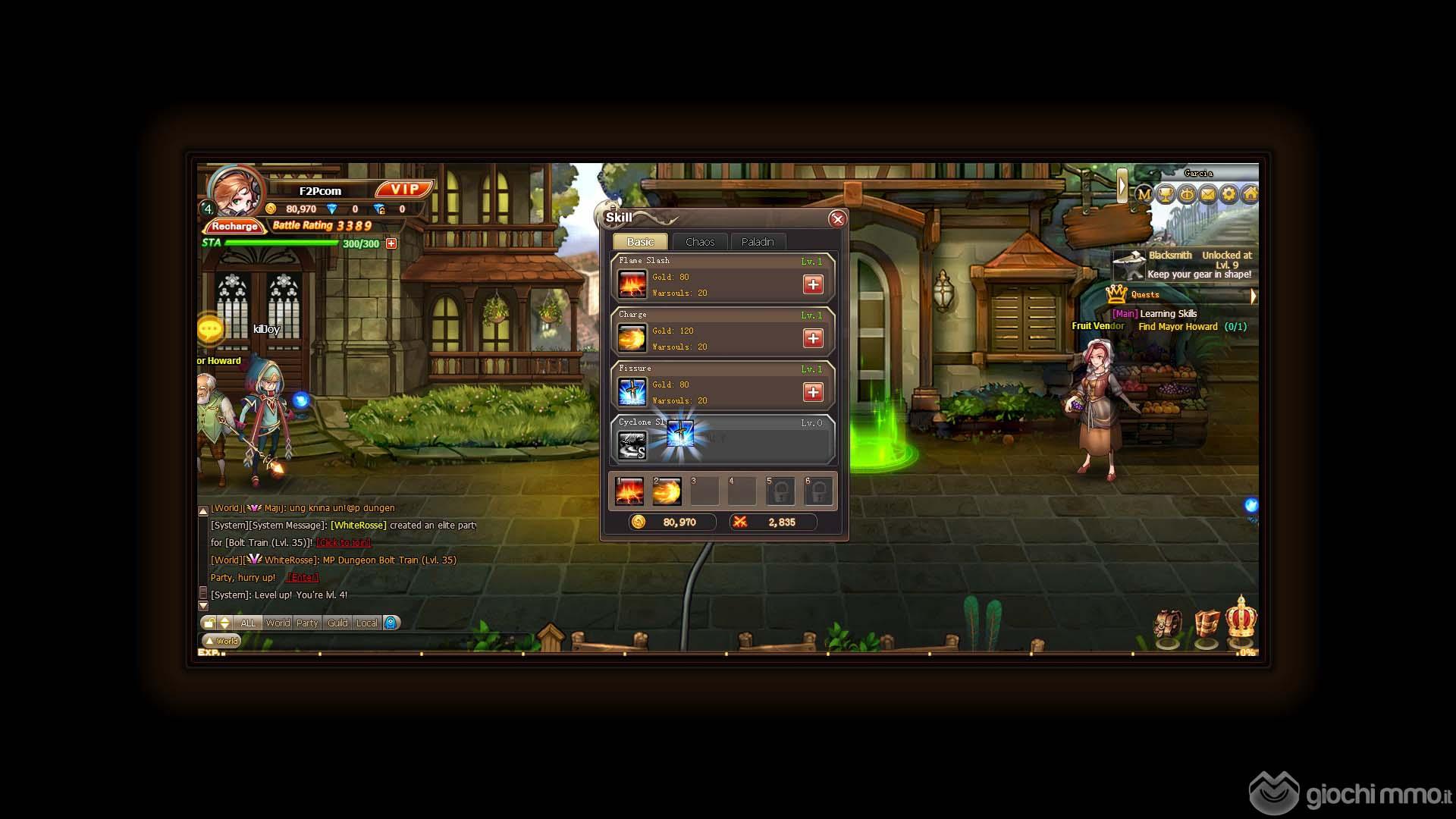 Bleach Online MMO
Bleach Online is a F2P Hero Building MMORPG for Web Browser, developed By: GoGames.

In Bleach Online players step into the world as created by the popularised and manga TV series and comics Bleach, a story revolving around the adventures of Ichigo Kurosaki as he takes on the powers of the Soul Reaper (a Grim Reaper type character) and must defend humans from evil spirits and help guide the recently departed into the afterlife. In Bleach Online players take on the role of a rescued soldier who has been put into a 1000 year sleep due to the women's they suffered on the battlefield, however once awoken or your memories have been lost to you and so in search of your identity you have been sent to the human world where the player will meet a wide selection of cast members from the series.

OnePiece Online MMO
OnePiece Online is a F2P Hero Building MMORPG browser game. Developed By: JoyGames.

OnePiece Online is an exciting free to play MMORPG where players step into the world of the popular anime of the same name and embark on an epic journey of dangerous pirate adventure. Players will primarily focus on building up their chosen class, unlocking new skills and abilities, recruiting new Partners to their team and advancing through the game in story driven progression to unlock more features and ultimately go head-to-head with other players in competitive gameplay for endgame content. The game is completely browser-based and so players do not need to download a client and can play it after a quick registration on the official game's website.

DK Online MMO
Dragon Knights, also known as DK Online, is a free-to-play anime-styled MMORPG set in the medieval fantasy world of Litos where the malevolent ancient dragon Kharvag has risen once again. Now all the races must set aside their differences and join forces against the evil dragon. And players are meant to re-establish the tradition of the Dragon Knights and protect Litos from Kharvag. Developed by SG Internet in conjunction with RPG Factory, this social game with a strong focus on PvP encourages players to team up with others to overcome the toughest challenges and have lots of fun.

Black Gold Online MMO
Black Gold Online is a Free to Play MMO RPG game developed by SnailGames.

Black Gold Online is a free to play fantasy-based MMO RPG where players get to step into a unique world of war, magic and heroes players get to step into the shoes of their own future saviour where they can choose from being a variety of different classes of the dependent on which of the available races you choose to play. The game revolves around the clash of two mighty factions were ideals and technology clash, a mix of fantasy and steampunk including hard-core PVP and a unique Guild warfare system. The wide selection of different MMO RPG features available players will reward playing Black Gold Online.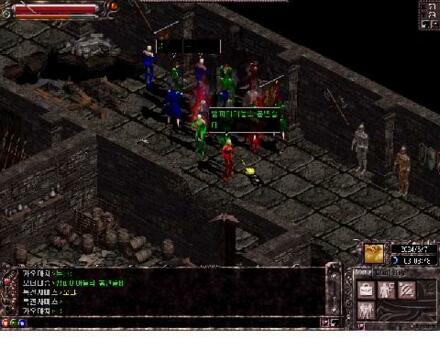 DarkEden MMO
Developed by Softon Entertainment, DarkEden is a free-to-play, horror/action massively multiplayer online role-playing game. Featuring isometric projection graphics and classic hack-and-slash gameplay, DarkEden is a nostalgic throwback to the classic MMORPGs of the 1990s. The game mixes classic Asian, medieval and sci-fi fantasy aspects to create a unique modern horror environment. Players join the ranks of one of the three warring factions, then gear up and dive into the fray for large scale warfare and sieges between the guilds.

Rosh Online MMO
Developped by Galaxy Gate and published by Ignited Games, Rosh Online: The Return of Karos is a fast-paced action oriented MMORPG.

In Rosh Online: The Return of Karos, players take on the role of a hero determined to break the curse of darkness falling over the fantasy world of Asmara and ascend to ultimate glory by becoming the mythical Karos warrior. Through quests, guild clashes and large-scale player-versus-player action, Rosh Online's warriors fight to dominate the world's vital energy source, Fletta. Fletta provides the basis for the game's unique and complex alternate progression system. Alongside traditional experience point-based leveling within the game, Fletta energy can be used to increase stats, give buffs, buy resources and enchant items.

The Lost Titans MMO
The Lost Titan is a browser based massively online roleplaying game developed by ZQGame, in which players journey through the world of Aristos, a magical realm created and managed by two Titan Gods named Hyperion and Ophion.

For hundreds of years, the land of Aristos has thrived under the ruling balance of two Titans. On one fateful day, Hyperion mysteriously disappears, and the world is thrown into chaos. Journey with the protectors of light in search of the lost titan and restore order to save the world.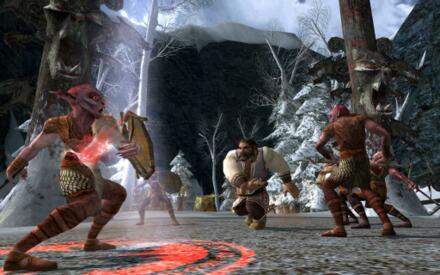 Lotro The Lords Of The Rings Online MMO
Developed by turbine Lord of the Rings Online is a massively multiplayer online role-playing game set in the world created by JRR Tolkien, here you adventure into Middle Earth as one of the iconic races from the books and films and carve out your own legend. In-depth character customisation, quests and larger storylines, exploration and discovery as well as crafting and many other MMORPG staple features can be found within the game.

The game itself has been running for many years now and still has a high core membership that regularly play, giving a large pool of players to group with when heading off on your adventures. Even as one of the older MMORPGs on the market Lord of the Rings Online is still constantly updated with new features, patches and expansions. In the newest and expansion alone players can now level up their hero to level LXV, creates customisable soldiers in the newest Skirmish system and explore the Deadly Sword-halls, the Savage Warg-pens and the ancient Dungeon of Dol Guldur.

Rusty Hearts MMO
Developed by Stairway Games for Windows, Rusty Hearts is a free to play Hack and Slash MMORPG set in a gothic world with anime graphics. It features beat-em-up combat action and different characters to choose from with their own weapons and storylines. Players can party up for explore dungeons through instanced stages.

The three different characters are: Frantz, who supplements his swordsmanship with dark magic granted by his vampiric blood; Angela, who can summon fire and orbs of arcane energy to blast all who stand in her way; and Tude, the perfect combination of man and beast; ducking and weaving like a boxer before pouncing like a ravenous wolf.

More free MMORPG Games -> 6 | 7 | 8 | 9 | 10 | 11 | 12 | 13 | 14