FREE MMO GAMES
Free Online MMORPG
More Free games -> 6 | 7 | 8 | 9 | 10 | 11 | 12 | 13 | 14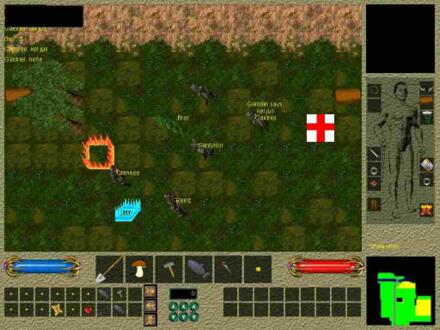 Illarion MMO
Illarion is a graphical medieval fantasy game that focuses on roleplaying, unlike other so-called rpg games such as Tibia and Runescape. This game is not about levelling up or hunting monsters. There is no global chat and no experience points. This game is about roleplaying, which means you interact with other people and your environment as if you were a person in a real medieval fantasy world. You are not supposed to say things that are out of context from your medieval fantasy character. Your character does not know words like "email", "computer", "lol", or "u r here 4eva". Any ooc talk should be kept to a minimum. If you want to play a game where the objective is to level up and kill things or gain as much skill as possible, then this is not the game for you.
Blood and Jade MMO
The Eastern Zhou Dynasty is on the verge of collapse and the Middle Kingdom finds itself in a constant state of war as the seven warring States battle it out amongst themselves to try and claim the highest seats of power and become Emperor of all of China. It is a dark time and the need for a hero has arisen, someone to descend into the darkness, uncover the secrets and conspiracies of the Warring States and once more return peace to your ancient land.

Bright Shadow MMO
Developed by SEEDO games Co for Windows, Bright Shadow is a free to play MMORPG where players can find and collect monster cards by defeating enemies. These cards have numerous uses, from being used as currency for items to unlocking special abilities. There are more than 500 monster cards to gather and collect. Players can summon the ghosts of defeated monsters enlocked within the cards.

With a unique shell-shaded visual design, intuitive combat system, extensive character customisation and more than 60 randomly generated dungeons, Bright Shadow is more than an interesting and fun alternative. Players start as beginners, but once they reach level 10, they can choose to become one of the four basic classes: Warrior (Tank and Damage dealer), Machinist (Long range, crafter), Shaman (Healer and buffer) and Mage (AOE and DDS).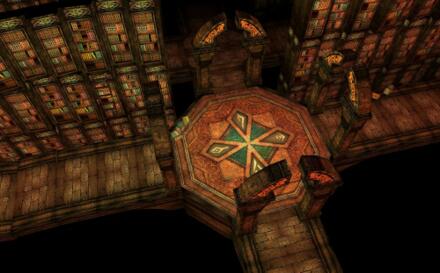 Sosltice Reborn MMO
Developed by DNC Entertainment, Solstice Reborn is a completely upgraded and expanded free to play MMORPG based on Secret of the Solstice. It has more content, better graphics, and is easier to build and update, which means there will be much more content coming on a regular basis. It also has a smaller client size, which will download faster and take up less space on your computer.

With an anime-inspired visual style, player characters, monsters, and non-player characters (NPCs) are represented as 2D sprites while environments and background elements are rendered in 3D. Solstice Reborn features, over its predecessor, new maps and adventures, questable fantasy pets, more items and quests, an auction system, new boss monsters, new guild functions, enhanced pvp and an expanded housing system.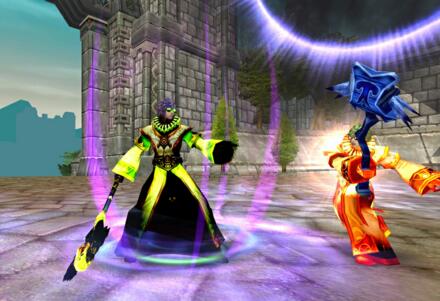 Gates of Andaron MMO
Gates of Andaron, a fantasy MMOG - with RTS elements - published by Gameforge4D.

The two nations of Iberia have splintered into two factions: Derion and Valorian. Fight for disputed territory, besiege castles, and wage all-out warfare against your enemies - or in their defense. Duel your opponent and celebrate your victory. If the battlefield is not your calling, administer the conquered territories. The fate of the Gates of Andaron lies in your hands.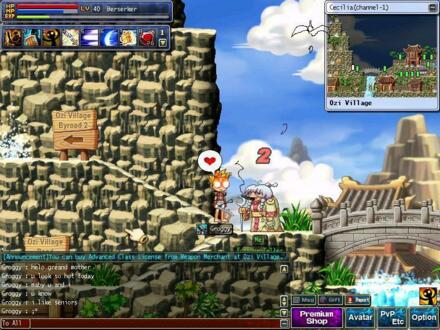 WindSlayer MMO
WindSlayer is a side-scrolling massively multiplayer online role-playing game in which you'll embark on a hero's journey through beautiful Beuritania to become a great adventurer.

Wind Slayer introduces blazing fast, side-scrolling 2D action in a combat system that rewards precise control and timing. The game's visual style evokes images of nostalgic fairy tales with friendly sprite-based characters and gorgeous fantasy backgrounds.

In addition to a rich role-playing experience featuring diverse and powerful character classes and hundreds of in-game quests, Wind Slayer includes a thrilling player-versus-player mode offering gamers a chance to battle one another in challenging stages. Other unique features include a character customization system, chat system, mentoring system and captivating visual effects.

Anime Pirates MMO
Anime Pirates
MMO Genre: F2P Hero Building MMORPG
Platform Availability: Windows, Linux, Mac and Web Browser
Developed By: PlayWebGame

Anime Pirates is a free to play browser-based MMO RPG based off the popular Japanese animated Manga franchise, One Piece, in the game players will be able to encounter many of their favourite characters in the world as they build up their very own pirate crew. Players will adventure across the land beating and recruiting new members to their crew and going head-to-head against challenging AI and other players in strategic turn-based combat. As well as being accessible through your preferred web browser the game also offers a downloadable client for players.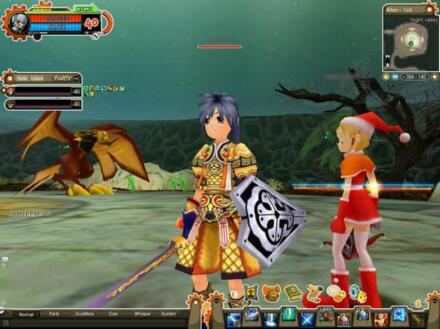 Asda Story MMO
Asda Story uses cute proportionally divided into 5 ways characters in full 3D MMORPG.

Based on a colorful, bright, and cheerful world, it is an easy game where monsters with strong characteristics come out. Lots of female users can have some great tastes of this comfortable game easily.

Asda Story can satisfy hardcore users who would like to use complicated key controls where unlimited item expansions are possible and lots of skill trees and casual users who would like to just click around the game to enjoy it.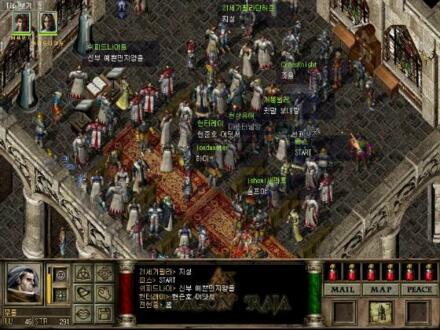 DragonRaja MMO
In the world of Dragon Raja, you may pick any one of the key classes. Each class comes with its own unique strength and weaknesses. Consider wisely before you initiate any class as your own as it will be a long journey of discovery and adventure between you and your character. And yet, we advise you to try each class in the early part of the game, to familiarize yourself with the traits, abilities and uniqueness of each character. Whatever your choice may be, the ultimate objective is to be Dragon Slayer…and we're serious about it.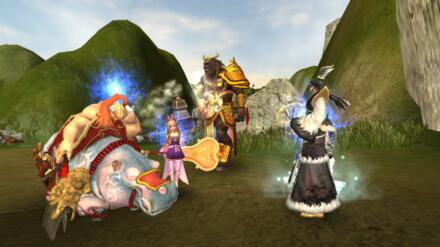 Legendary Champions MMO
Developed by Aeria Games for Windows, Legendary Champions is a free to play MMORPG/MOBA (multiplayer online battle arena) Hybrid. It features instanced dungeons as well as 5v5 DotA-style battlegrounds which yield persistant rewards. Explore a large, awe-inspiring fantasy landscape where some of the greatest figures from all corners of the world, meet on the battlefield. Legendary Champions draws from a variety of sources, including history, myth, and popular culture.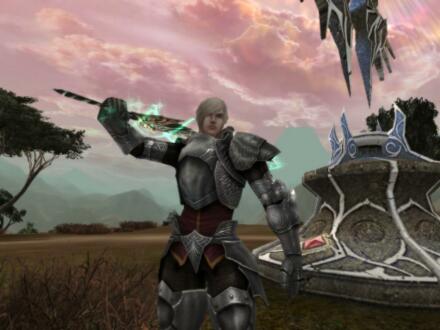 Karos Online MMO
Karos Online is a brand new free-to-play fantasy MMORPG developed by Galaxy Gate (lead developers of Laghaim and Last Chaos), to be published in Europe by NHN. In Karos Online, players take the role of a hero determined to defeat the curse of darkness falling over the world of Asmara and ascend to ultimate glory by becoming the mythical Karos warrior. Through questing, guild clashes and mass PvP, they enter the fight for domination over the world's vital energy source, Fletta. Fletta gems provide the basis for the game's unique and complex alternate progression system; alongside traditional leveling within the game, Fletta energy can be used to increase stats, give buffs, buy resources and enchant items.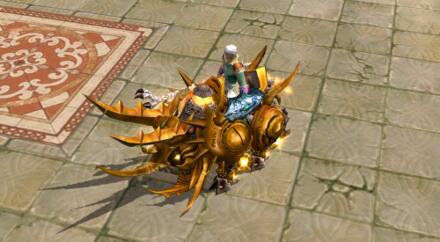 Battle Of The Immortals MMO
Battle of the Immortals is a 2.5D Action free MMORPG which incorporates Eastern and Western culture, ranging from Norse Mythology to the Qin Dynasty. Developed by PerfectWorld Entertainment for Windows. Choose your class between: Berzerker(Berzerkers concentrate almost exclusively on causing physical damage. Berzerkers still wear light armor, which gives them decent defense against physical attacks; however they are extremely susceptible to magical damage), Champion (Focusing almost entirely on defensive ability, Champions suffer slightly in terms of damage), Heretic (Heretics come from a long line of religious fanatics. Once holy men, have now melded dark magic with light magic. Capable of dealing medium levels of magic damage, Heretics also have the ability to use magic defensively), Magus (Magi are the masters of the elemental magic, utilizing them in order to create destruction and chaos. Maintaining distance from your enemies is essential in order to be successful as a Magus) and Slayer (Slayers spend a large majority of their training focusing on what makes things "tick". They then spend an even larger amount of time studying on how to make the "ticking" stop).

Game of Thrones Ascent MMO
Game of Thrones Ascent is a social, browser-based MMORPG developed by Disruptor Beam, which takes place in the universe of the novel series A Song of Ice and Fire by George R. R. Martin and the HBO TV series Game of Thrones. The game will allow players to take control of the head of a minor House in Westeros, and they will have to face political intrigues, betrayals, murders and marriages to become one of the most powerful houses.

The game unites both story and strategy, which allows players to enjoy intense adventures as a nobleman who aspires to bring glory to his house. To achieve this, players will have to swear allegiance to one of the major houses of Westeros: House Baratheon, House Greyjoy, House Lannister, House Stark or the House Targaryen.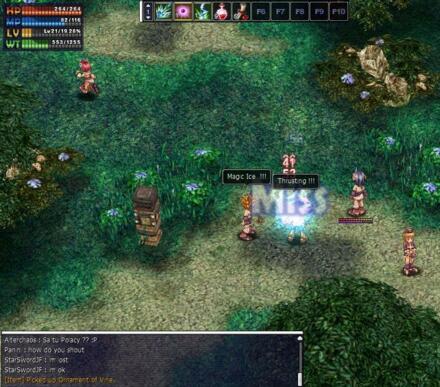 Secret of the Solstice MMO
Secret of the Solstice is a Free-to-play MMO developed and published by DNC Entertainment in Korea.

Secret of the Solstice features a cute, anime-inspired visual style. Player characters, monsters, and non-player characters (NPCs) are represented as 2D sprites while environments and background elements are rendered in 3D.

Featuring hundreds of gorgeous environments filled with fanciful creatures and a classic feel, Secret of the Solstice is a free massively-multiplayer role-playing game inviting players to create a character and save the world of Xen.

More free MMORPG Games -> 6 | 7 | 8 | 9 | 10 | 11 | 12 | 13 | 14