Secret of the Solstice MMORPG
Secret of the Solstice is a Free-to-play MMO developed and published by DNC Entertainment in Korea.

Secret of the Solstice features a cute, anime-inspired visual style. Player characters, monsters, and non-player characters (NPCs) are represented as 2D sprites while environments and background elements are rendered in 3D.

Featuring hundreds of gorgeous environments filled with fanciful creatures and a classic feel, Secret of the Solstice is a free massively-multiplayer role-playing game inviting players to create a character and save the world of Xen.

Aspiring heroes have access to plenty of in-game quests, unique and colorful items for their characters and an innovative smelting system for enhancing equipment.

In dynamic daily in-game events run by Outspark game masters, players can experience Secret of the Solstice in a completely new way, and even contribute to the evolution of the game's storyline.
Screenshot: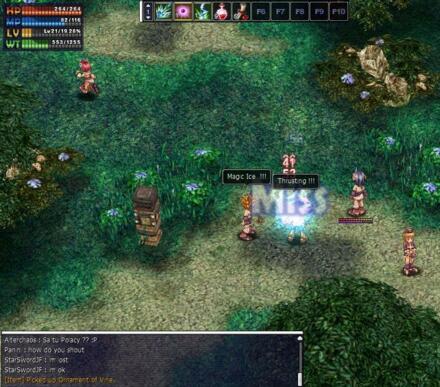 Add this game to your favourite forum, copy this
BB code: CONTROL + C and post it: CONTROL + V
Secret of the Solstice Videos