FREE MMO GAMES
Free Online MMORPG
More Free games -> 6 | 7 | 8 | 9 | 10 | 11 | 12 | 13 | 14
Luvinia Online MMO
Developed by Simo and Shanda Games for Windows, Luvinia Online is a free to play 3D fantasy MMORPG with subclasses specialization, hundreds of maps to explore and a huge variety of in-game events. It is set in a world that beckons players into a realm where humans, orcs, gnomes and dwarves once co-existed in peace, but now the races turn against the human race. Players will have to take up their weapons and fight for their land against treacherous invaders.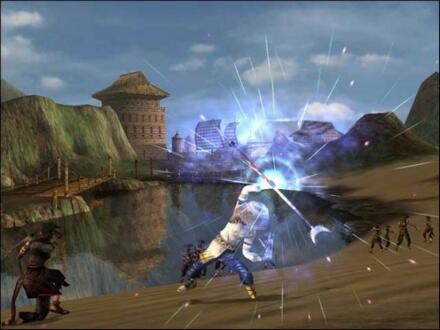 9Dragons MMO
9Dragons is a free to play martial arts themed MMO game, set during the period of Ming Dynasty at the ancient China; the Land where Martial Arts was born. The design team has paid meticulous attention to the period authenticity of all the available cities, weapons, moves, costumes and locations used in 9Dragons. The Land itself will be constantly evolving around you as new cities, quests. Also, special events are continuously added and updated.


RuneScape MMO
Runescape is a Free to Play MMO RPG, Developed By: Jagex Ltd

RuneScape is a fantastic free to play browser-based MMO RPG epic that transports players into a world of magic and fantasy where with friends they will journey across an enormous realm in search of adventure. With all the classic trimmings of an MMORPG including multiple races, crafting, questing, PVP, skill customisation and raids RuneScape is a feature packed MMO that has a legacy of a long-standing community with over a decade of content and dozens of expansions since its initial launch.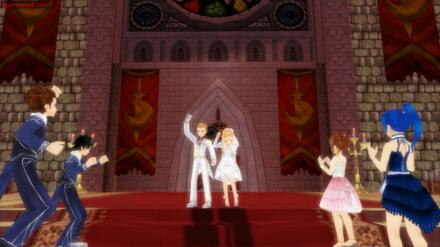 Lucent Hearts MMO
Developed by PlayCoo Co. for Windows, Lucent Heart is a free to play fantasy anime MMORPG, which combines exciting RPG gameplay with an unprecedented social experience on a zodiac theme. Interact with friends, find love, and explore the world of Acadia. It features a unique Zodiac System which affects verything from combat to character emotions. Players are imbued with power from the heavens, granting special skills, daily "horoscope" enhancements, and the ability to transform into a powerful "Zodiac" form, all based on their birthday and star sign. It also features a dating system With an extensive matchmaking service, where players can find true love and enjoy its benefits both on and off the battlefield.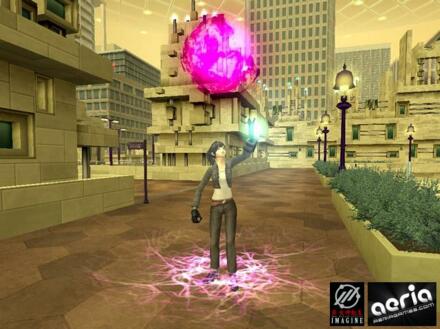 Shin Megami Tensei Imagine MMO
Shin Megami Tensei is the new free2play MMO from Aeria Games.
Shin Megami Tensei: Imagine Online is the first MMORPG in the 20 year-long SMT franchise (Digital Devil Saga, Persona), and it's free to play!

Real-time Battle Tactics

Fight alongside your friends using a real-time strategic combat system. Choose to slash swords, shoot guns, and cast magic spells. Dodge, parry, and counter with expert combat techniques.

Character Customization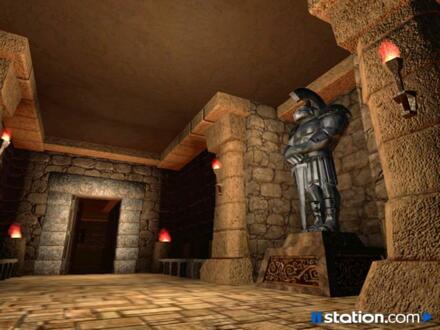 EverQuest2 MMO
EverQuest II, is a Free2Play MMO RPG
Platform Availability: Windows
Developed By: Sony Online Entertainment

EverQuest II is the sequel to the hugely popular MMORPG that has for nearly a decade stood on its own two feet as benchmark for many games on the genre. In the game players are transported to the world of Norrath, a fantastic world of magic long abandoned by the gods where exciting races battle against each other to lay supremacy over the realm. With 13 different classes available, each with their own unique specialisations, a huge world to explore, thousands of quests, dungeons and PVP content available the game is a classic MMORPG with all the trimmings and features one can expect from such a title with such a big legacy.

Scarlet Legacy MMO
Developed by InterServ for Windows, Scarlet Legacy is a free to play MMORPG with compelling animations and rich stylized graphics. It immerses players into a fantasy world where their quest is to save Princess Scarlet in a seamless and striking blend of eastern style mythos. Players can choose between different classes: Warrior (Melee, high defense & health, Heavy Armor), Assassin (Melee, High damage & speed, Light Armor, Elemental Attacks), Monk (Melee or Healer Type, High Health, Medium Armor) and Mystic (Ranged Type, High Energy, Light Armor).

Troy Online MMO
Developed by Alt1 Games for Windows, Troy Online is a free to play MMORPG strongly focused in PvP, set in the conflict between the Greeks and the Trojans based on the Trojan War, deviating towards the end of the war and featuring the god Apollo as the catalyst for a second round of battle. Players will have to discover the mysteries of the new continent of Autis: how the gods feature in, and discover the various motives of the world's political powers.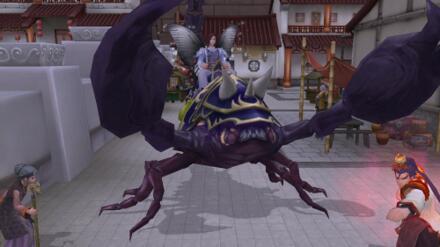 Kitsu Saga MMO
Kitsu Saga (often referred to as KS) is a free-to-play massively multiplayer online role-playing game (MMORPG). Set in a fantasy realm based on ancient Chinese lore, KS offers players a variety of innovative and engaging features, including: Great character customization, a Ktsu "Pet" system, Crafting and Farming, an incredible menagerie of mounts, player-versus-player (PvP) combat, team-based battlefields, challenging dungeons, epic region and world bosses, a player statue feature, in-game bulletin boards, auction houses, a player romance system, robust guild management and communication tools, and a host of quests (solo, party, and guild) that will entertain gamers of all play styles. You can duel players as well as meet on one of the Battlefields to duke it out. The game records every battle, and rewards the top players every month.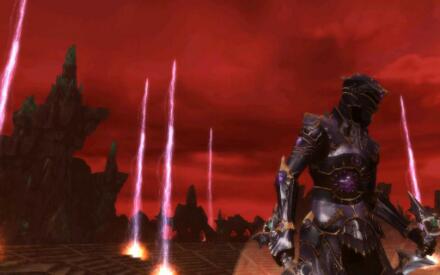 SUN MMO
Webzen introduces SUN, the first title to incorporate console-style game mechanics into a classic MMORPG. With action-packed intensity, stunning graphics, unique battle systems and a captivating cast of characters, SUN is an epic medieval tale in a world of emperors, armies, magicians and monsters set to an original soundtrack by Howard Shore, Academy Award winner and world-renowned composer of the theatrical score from the acclaimed "The Lord of the Rings" films.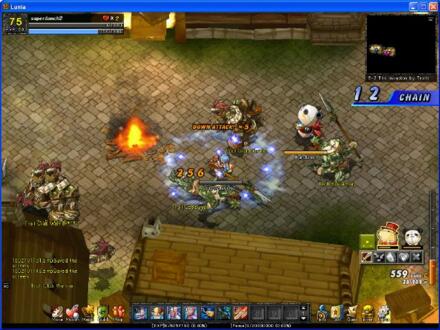 Lunia MMO
Lunia takes place in continent of Rodesia, home to humans, elves, orcs, goblins and a wide variety of other races. After centuries of conflict, bloodshed and war, a tense truce was agreed upon. But things have begun to change. The tides of conflict are looming in the horizon.

Lunia is an arcade-style, action-oriented MMORPG that puts you in the story. Fight your way through as you unveil the secrets surrounding the recent threats to peace. Lunia combines the fun of an action arcade game with the strategy and development of a MMORPG.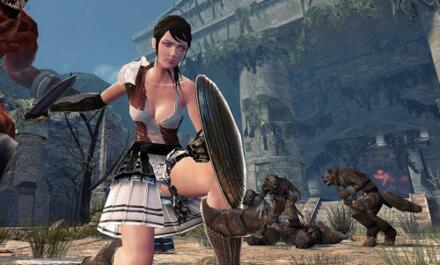 Vindictus MMO
Vindictus a F2P Hero Building MMO RPG game, Developed By: Nexon

Vindictus is a bloody fantasy themed MMORPG exceptional graphics and realistic, brutal physics has been able to produce a gruesome combat MMO where players will watch in awe as blood spurts from their enemies with each slice of their blade into flesh or be amazed as they hoist fallen enemy corpses using them as shields and weapons. This free to play MMO has been developed with Source Engine physics and fully destructible and interactive environments to bring a truly unique and realistic game.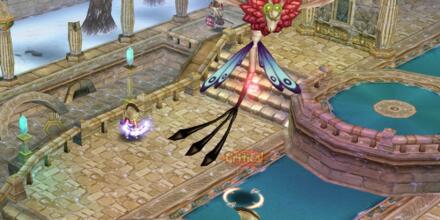 Legen of Edda MMO
Developed by Eya Soft for Windows, Legend of Edda is a free to play hardcore PVP MMO, with a deceivingly cute interface. The game features fast-paced intense battle featuring a lot of very powerful PVP, and large scale RVR battles. Based on the Greek mythological conflict between the Gods of the Olympus and the Titans, Legend of Edda takes players through a dynamic storyline divided into five unique chapters based on the conflict of two opposing factions. There are 4 Main Quests Types: Standard, Main Story/Scenario, Class Specific and PVP and Faction. And an array of options for PVP: Personal duels, Guild battles, Free world player killing, Sacred Treasure Battle and 1v1 or Party vs. Party battles.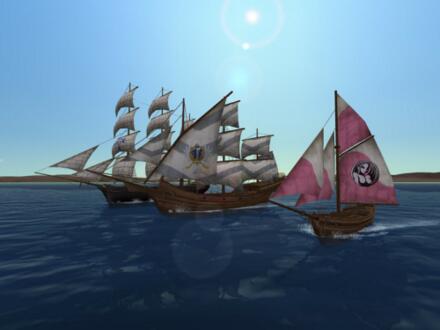 Uncharted Waters Online MMO
Developed by KOEI for Windows, based on the Rekoeition Uncharted Waters series of games, Uncharted Waters Online (referred to as Great Voyage Online in Japan) is a MMROPG set within several timelines during the Age of Exploration as a romantic and historic fictional account of the era.

The game can be divided into sea-based areas, land-based areas, and towns. Players will live and play real world of 15th century to make their own history. Players may choose from among 6 nation-alities: England (a small island country to the north for whom wool is the key industry), Dutch Republic (a rising maritime courier nation facing the North Sea), Ancien Régime in France (an agrarian kingdom holding territory from the Mediterranean to the North Sea), Spanish Empire (a powerful authoritarian kingdom dominated by the royal house of Habsburg), Kingdom of Portugal (a mercantile nation that prospers by trade from profits of the land facing the Atlantic Ocean), and Republic of Venice (a small city-state floating on the sea). As well the player may choose from several occupations after choosing a basic class: adventurer, merchant, and soldier. Players are able to trade, explore, battle and join in live events such as "Great Sea Fights".

More free MMORPG Games -> 6 | 7 | 8 | 9 | 10 | 11 | 12 | 13 | 14