ELF Online MMORPG
Elf Online features for a funny graphic and relaxing music, with specially designed character and NPC and humorous ingame system.

"There is nothing you can't do" is the slogan of the Elf Online. Spurning the traditional gaming style, Elf Online creates a free and player-oriented in gaming environment enabling players to make their unique weapons and equipments specially designed for them.

Themed by the confrantation of the Imaginary force and the Evil Darkness force in the Dream Land world, the Elf Online provides a tricksy and relaxd game style with a creative and player-oriented gaming system. Jocose epic quest, risible pets, all kinds of strange shapes equipment, medal exchange system, prank system.
Screenshot: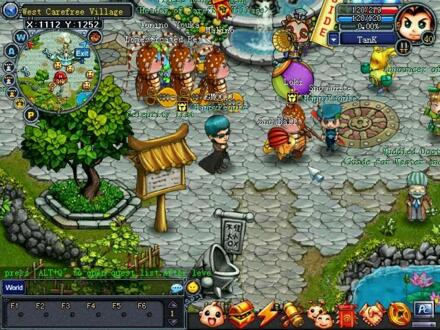 Add this game to your favourite forum, copy this
BB code: CONTROL + C and post it: CONTROL + V
ELF Online Videos