Star Stable MMORPG
Developed by World of Horsecraft AB, Star Stable is an MMORPG built specially for those with a passion for horses and games. This title is not only a game for girls but can be enjoyed by everyone and could easily be described as an enormous virtual role playing horse game for large numbers of players to enjoy together online. They have the chance to meet hundreds of other players to chat and help each other through the challenges and adventures Star Stable has to offer.

Your character and your horse will be partner in Star Stable, and will ride together in the game's 3D world. You will start the game by creating them with many different appearances for both your character and your horse. While playing, you will meet many other players on your adventures and can help each other through the interesting mysteries hiding in the game's world.

Developers promise to keep the game updated with regular weekly updates with new exciting things to do and major content updates coming every few months. The update will never end, and new areas and new features are always in development so you can always look forward to something new coming to your favorite online horse game.

You can do daily assignments for the different stable groups and improve their reputation in these areas to gain access to special clothes and equipment for your horses while solving mysteries and competing in many different races and competitions in an ever-growing and online world. You can try to get the best time of your friends or the fastest time ever.
Screenshot: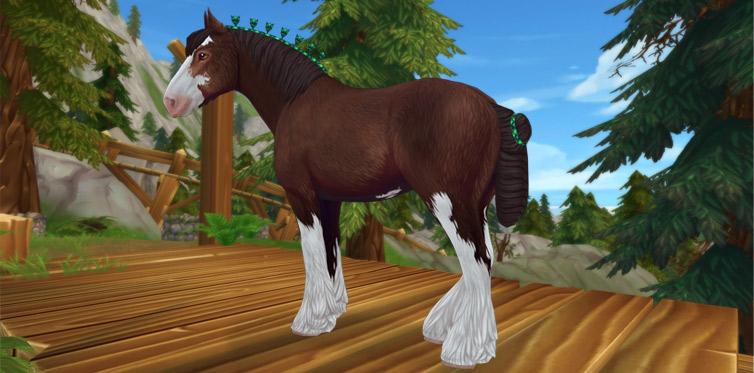 Add this game to your favourite forum, copy this
BB code: CONTROL + C and post it: CONTROL + V
Star Stable Videos