FREE KIDS GAMES
Online Kids Games
More Free games -> 1 | 2
Ice Age Online MMO
Ice Age Online is a free game, directly playable from browser and set in the world of the animated film "Ice Age". To begin own "jump & run" adventure is very easy: you have only to register and log in the game web-page. Now the first thing to do is to create your character, a sloth through and through similar to Sid (main character of Ice Age), but customizable as you prefer (it's possible to create it male or female, to choose hair and some accessories). The purpose that our alter ego has to achieve is to save own pack and other friendly animals from the glaciation's hardness, collecting resources of all kinds (not only acorns… but also watermelons, ham and everything you may need to survive).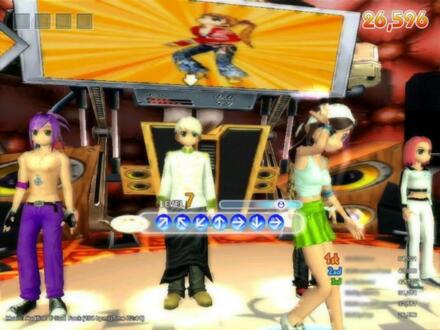 Audition MMO
Audition is an online dance game, developed by T3 Entertainment, with breathtaking graphic and multiple game features. Compete with your friends in different modes to be the best dancer on stage, you play with simple directional and space bar keystrokes while enjoying marvelous dance steps and choreographic moves. A player is allowed to create a room or join a room. The basic game is played by pressing the arrows displayed on the screen and pressing spacebar or the control key on every 4th beat of the song. Choose your gameplaymode: Practice Mode, Normal Individual, Choreography, Freestyle Battle, Group Mode, SYNC – 8 and NPC Battle Party.

Fantasyrama MMO
Fantasyrama is a Strategy F2P Browser MMO Game for kids, developed by BigPoint.

Fantasyrama is a family friendly, fun and colourful strategy building game where players must build up their own fantasy garden that helps to keep the tree of life and all the magical creatures that dwell within the garden happy and healthy. With colourful graphics, peaceful atmospheric music and strong fantasy themes this free to play MMO is ideal for children and adults alike and can be played directly through your web browser and includes Facebook integration.

Roll n Rock MMO
Roll'n Rock is a cute multiplayer on-line casual browser-based sports MMO. It is based on the classic flash game Boom It, but with different rules. No download is required and the game is free-to-play. Players can login and play it directly with tons of online opponents. Featuring easy and simple controls as well as varied and diversified gaming elements, Roll'n Rock will offer players a unique and thrilling gaming experience.

Fresh, lively graphics and cute, adorable characters will make you lose your heart to Roll'n Rock at first sight. Tense, constantly-changing combat, a host of items, and a wide choice of combat modes, all combined to offer players unique and diversified sports fun. With a wealth of clothes and accessories to choose from, you'll look unique and appealing. The roulette system is an interesting part of Roll'n Rock, allowing players to win random items through spinning a roulette wheel.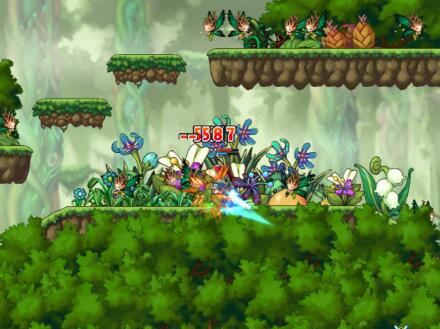 Wonderking MMO
Developed by Ndoors Interactive for Windows, as an epic 2D Side Scrolling free to play MMORPG, WonderKing boasts delightfully animated graphics and compelling features for users of all ages to enjoy.

It features a captivating story of heroism along with a fantasy mission system is the foundation and forte of WonderKing. Lead a fabled league of ancient heroes and become the greatest guild leader that ever stepped foot in WonderKing. Create delectable dishes with the convenient cooking system. Engage in spectacular battles with the help of pets which become both dependable and courageous comrades. Experience an innovative customizable hometown system. And declare yourself king after conquering your enemy's fortress in a dynamic castle battle.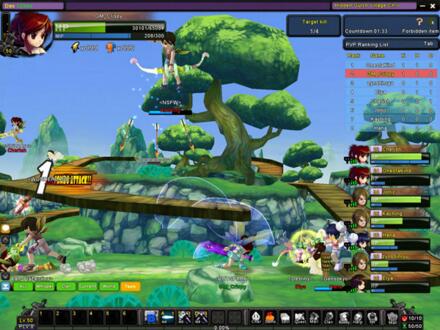 Fists of Fu MMO
Developed by GamePrix for Windows, Fists of FU is a free-to-play, hilarious Arcade-Action MMORPG featuring a beat-em-up multiplayer storyline, anime style graphics, and an immersive 3-D environment. Join your friends to take on the evil Monster King and his armies. Master dozens of skills as you learn the martial arts of the Fighter, Magician, and Archer classers. Use your deadly combos and special moves to beat up your friends in awesome Player vs. Player battles, and challenge PKers for rare items.