Wonderking MMORPG
Developed by Ndoors Interactive for Windows, as an epic 2D Side Scrolling free to play MMORPG, WonderKing boasts delightfully animated graphics and compelling features for users of all ages to enjoy.

It features a captivating story of heroism along with a fantasy mission system is the foundation and forte of WonderKing. Lead a fabled league of ancient heroes and become the greatest guild leader that ever stepped foot in WonderKing. Create delectable dishes with the convenient cooking system. Engage in spectacular battles with the help of pets which become both dependable and courageous comrades. Experience an innovative customizable hometown system. And declare yourself king after conquering your enemy's fortress in a dynamic castle battle.

Choose your character between Swordman (are able to withstand an astounding punishment and still refuse to fall on their knees), mage (a character that possesses impressive intelligence and a wide array of powerful spells), Thief (exceptional evasive maneuvers and nimble movement are definitive of the Thief class) and Scout (heavily depend on their sharp sight and perfect precision to hit targets from far distances).
Screenshot: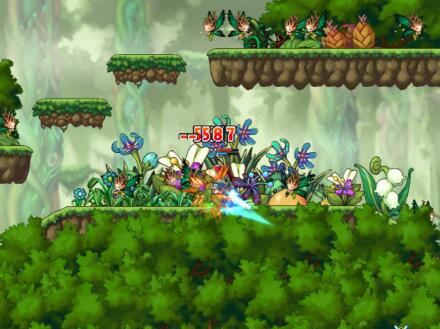 Add this game to your favourite forum, copy this
BB code: CONTROL + C and post it: CONTROL + V
Wonderking Videos
Rainbow Saga First Look Gameplay Commentary

Rumble Fighter Teaser trailer - MMO HD TV (720p)

Penguin Farmer 720p HD Teaser Trailer - MMO HD TV

Jolly Grim Closed Beta gameplay Trailer - MMO HD TV (720p)

Darkfall Online New Niflheim Dungeon Preview - MMO HD TV (720p)

MapleStory Ascension expansion Teaser trailer - MMO HD TV (720p)