FREE MMOFPS GAMES
Best MMOFPS List
More Free games -> 1 | 2 | 3 | 4 | 5 | 6 | 7
Zombies Monsters Robots MMO
Zombies Monsters Robots is a Free 2 Play Arcade Shooter MMO, developed by Yingpei Games for windows.

the creator of inter dimensional portal technology has slipped up, accidentally opening up a cross dimensional portal to our own world that has brought on the onslaught of deadly and dangerous creatures in all guises looking from nothing more than to wipe out humankind. With the walking undead, terrifying monsters fought only to live in the myth and stories and enhanced cybernetic robots, you now stand as one of the human operatives sent to push back these threats where they came from an end them from good.

Marvel Heroes MMO
Marvel Heroes 2015 is a Free to play Action MMO game genre, developed by Gazillion Entertainment for Windows.

Marvel Heroes 2015 is a completely free to play action MMO that puts players in the driving seat of some of their favourite heroes from the Marvel universe as they embark on a huge open world's story arc filled with famous faces, villains, super heroes and locations. Created by David Brevik, the man behind both Diablo and Diablo 2 and a story written by famed Marvel author Brian Michael Bendis, the game captures all the feeling of an action RPG wrapped up in the iconic universe that remains true to its setting.

Combat Arms MMO
Developed by Nexon for Windows. Combat Arms is a fast paced modern MMOFPS (first person shooter). Battle it out on various maps and six game modes. Earn new ranks and cash by winning matches and buy new guns, attachments and gear. New players start with a ton of cash but in Combat Arms guns are not permanent, they expire after a week or so.
There are different gameplay modes: Elimination (Team death match. This is the most popular game mode), Search and Destroy (One team must plant a bomb while the other tries to stop them), One Man Army (Free for all), Capture The Flag (Two teams attempt to capture opposing flag), Spy Hunt (Players attempt to acquire all 3 'intel cases' to become the super spy with access to powerful weapons), and Snowball Fight (Special game mode available until March. Freeze other players with snowballs than shatter them with a shovel).

MechWarrior Online MMO
MechWarrior Online is a Free to play Tactical MMOFPS genre game, developed by Piranha Games for Windows.

A universe fuelled by war where huge skyscraper sized mechanised robots known as BattleMechs fight it out over the various worlds and landscapes for the glory of their sworn faction. True to the BattleTech lore the game is set in 3050 A.D. and utilises the story and technology available in this pre-established timeframe from the various lore canon from the MechWarrior franchise. In this tactical MMO first person shooter each player takes on the role as an infamous MechWarrior, the pilots of these enormous, devastating constructs that serve only one purpose; war.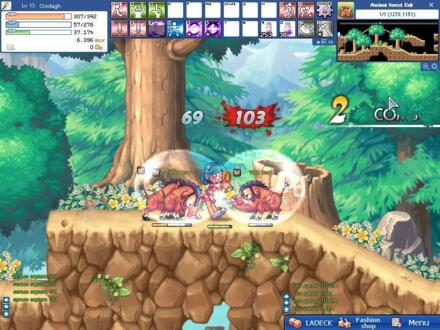 La Tale MMO
La Tale features beautiful 2D worlds, simple and intuitive gameplay, lots of character customization options, pets and accessories, as well as a guild system. All these make La Tale accessible for players of all ages.

- Side Scrolling Action
Walk, Run, Jump your way into and out of trouble in either direction! The classic feel is just right when the action starts and the swords come at you!

- Anime Style
Your enemies may look cute and adorable in all their fashionable threads, but nobody better call you cute. You are just the cool, hard-boiled action hero this world needs.

Armored Warfare MMO
Armored Warfare is a modern day tank shooter MMO, taking a step away from the more traditional WW2 theme players will instead find themselves rolling around modern day battlezones in a variety of modern armored vehicles. The game focuses on team based battles across numerous environments is heavily PVP based with coop battle options using a variety of class based tanks; developed on CryEngine3 the game looks beautiful and has a realistic physics engine where players deal structural and visual damage to their enemies and their surroundings.

Nosgoth MMO
Nosgoth is a Free-to-play MMO Third-Person-Shooter developed by Psyonix.

Nosgoth is a free to play team based third person "shooter" where players get to play as Vampires and their vampire hunting Human counterpart in exciting PVP Team Deathmatch bouts. With soon to be ten different classes divided between the two factions players are also able to customise their characters with a variety of Equipment choices and Perks.

The game falls into the popular Legacy of Kain franchise from Square-Enix, in a vacant point in the timeline where the main protagonist from the series Kain who ruled over the Vampire Empire has disappeared leaving a power vacuum between the remaining vampire clans. As they fight each other for dominance and control of territory the Human slave escapees and those that call themselves free humans have managed to band together and create a powerful fighting force. Now as the Humans march through the southern lands of Nosgoth to reclaim their shattered civilisation the Vampire clans are forced to band together to end their common enemy.

Doom Warrior MMO
Doom Warrior is a Free to Play Arena MMO game for plataforms Windows / Mac / Linux / Android & iOS, developed by Creaky Corpse.

Doom Warrior is a free to play duelling RPG where players can create their own arena warrior and go head-to-head against other players from across the world in twitch-based combat that relies on fast reactions and equipping your warrior with powerful gear, items and abilities to become the champion of the arena. The game is available on multiple platforms, including mobile devices.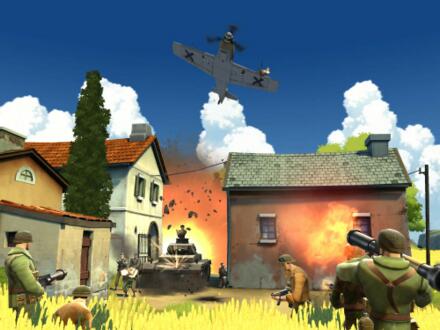 Battlefield Heroes MMO
Developed by EA Digital Illusions for Windows, Battlefield Heroes is a cartoon-style action game in context-specific third- and first-person shooter perspectives (F2P MMO FPS). Micropayments may be made for additional items to customize the appearance of players' avatars without any gaming advantage. The game is said to be placing less emphasis on skill and strategy, and will be less demanding on computer specifications than the previous games of the series to increase the audience base. In addition, a system will be in place to match players of similar skill levels together for fair play.

Swordsman MMO
Swordsman is a Action Free to Play MMO RPG developed by Perfect World / Arc Games.

In Swordsman players take on the role of a rising kung fu hero, set in ancient feuding China where powerful clans battle against each other you begin life as the sole survivor of a ransacked village, your friends and family butchered at the hands of unknown attackers. As players progress through the free to play MMORPG they will unlock more secrets revolving around that fateful day and the fuelled with revenge that will guide them to becoming powerful martial arts masters. Inspired by a Chinese novel written by JIN Yong (Louis Cha) in 1967 the game has heavy themes of Jianghu/Wuxia where martial artists accomplish superhuman feats such as running up walls, flying across rooftops and other impressive acts.

Crusaders of Solaria MMO
Crusaders of Solaria is one Browser F2P action MMORPG, developed by R2 Games.

Crusaders of Solaria is a free to play exciting side scrolling brawler MMO with a high fantasy setting where players can choose to play as either a Mage or a Knight, create and adventuring parties with other players or hired mercenaries and explore and exciting realm as they carve out their own epic saga. With full-scale massive Guild Wars, tradable pets that can be used to boost your abilities, player run farms, powerful world bosses and dungeons there is plenty of content for everybody including PVP in the Arena.

Kingdom Rift MMO
Kingdom Rift is a F2P Hero Building MMORPG Browser Game, developed by R2Games.

Kingdom Rift is an exciting fantasy-based RPG and adventure where players step into the role of the Chosen One, a powerful hero that is destined to save the realm from the forces of evil that threaten the people of the world. In this story driven MMO RPG players will build up their hero skills, acquire powerful artifacts and weapons, acquire their help of powerful Goddess companions and head into the most dangerous dungeons imaginable to face off against powerful AI threats. Kingdom Rift is a free to play MMO with purchasable Recharge options where players can buy in game premium Gold currency or pay for a VIP membership subscription to gain constant benefits depending upon the level of membership they pay for. After a quick registration the game can be played directly through your favourite web browser and does not require a client download.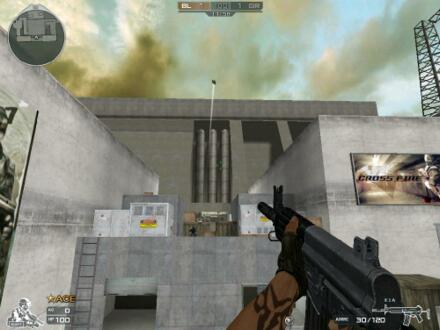 Cross Fire MMO
Crossfire is a Free 2 Play MMO FPS. Developed By: SmileGate / G4Box

Set to the backdrop of a global conflict surroundings two primary factions; Global Risk and Black List, too mercenary organisations that have been given prominence due to the escalating conflicts between the world governments and they use of private military corporations to wage secret proxy wars. Over time these two organisations gained enough resources to establish and entrench themselves in positions of great influence and power and now the war between them both is spread across the world.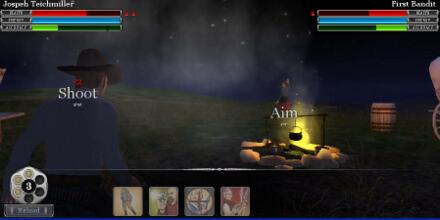 Wild West Online MMO
In Wild West Online: Gunfighter, players assume the role of a gunslinger in the 19th Century American West. However, the game is not a simple "twitch" game, where it's all about reflexes. Those games don't work well on the Internet. Instead, Wild West Online: Gunfighter is a tense, tactical game taking 2-3 minutes, where your ability to get inside your opponent's head is the path to victory. Gunfighter offers players the option to duel against human or computer opponents. The game is set in a rich, 3D environment but playable right from a web browser, so getting in to play for free is dirt simple.