FREE MMOFPS GAMES
Best MMOFPS List
More Free games -> 1 | 2 | 3 | 4 | 5 | 6 | 7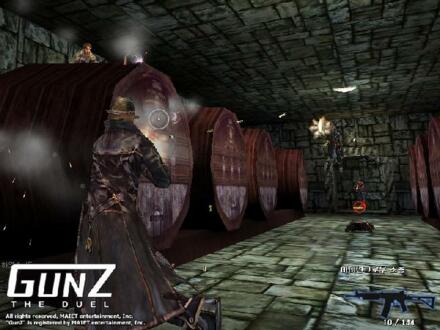 Gunz Online MMO
Have you ever dreamt of becoming a cool character or hero, like you see in movies, animations, and games?

GunZ is an online game that enables you to realize such a dream! GunZ is not your ordinary gunz fighting game. It allows you to imitate a famous hero, create your own fashion style, and perform a number of different actions such as shooting or stabbing whilst running and jumping on the walls.

What makes GunZ ever better than other games is the fact that the game is available online to all users! In addition, GunZ is 100% FREE to play.
Chaos Heroes Online MMO
Chaos Heroes Online is a F2P Multiplayer Online Battle Arena (MOBA)developed by Aeria Games / Seven Games / Prosiben

Chaos Heroes Online is a fast-paced, free to play action Multiplayer Online Battle Arena (MOBA) that evolved from the original DOTA Chaos game inspired by the original Warcraft DOTA mod/map (which also gave birth to DOTA Allstars that lead to DOTA 2). The game offers classic MOBA style gameplay where players must work together in teams of 5 to battle through enemy defences including powerful Tower turrets, waves of AI NPC Minions and powerful Heroes that can be played either by the AI or more commonly by other players, and destroy the enemy base.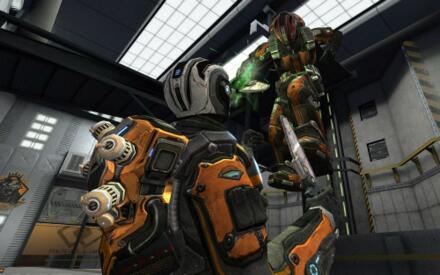 Genesis AD MMO
Developed by Queen's Soft, Genesis AD is a free to play, sci-fi multiplayer, online first person shooter (MOFPS), set in the year 2231, when an alien world has been found to replenish Earth's dwindling supply of resources. There are three distinct character classes. Players of all types will find a character class to fit their skill set in Genesis A.D. From the powerful Assault Class to the nimble and covert Sniper Class to the helpful Supplier Class, diversity is the key to a strong team as groups of gamers battle to be the best.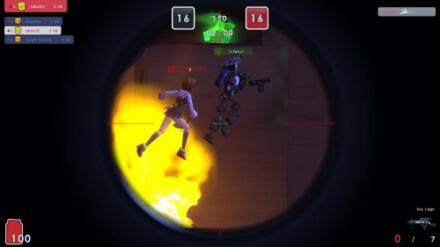 MicroVolts MMO
MicroVolts is a free-to-play MMO third person shooter with cartoon style graphics, developed by SK-imedia for Windows. It includes deep customization options, tight controls, excellent gameplay mechanics, social features, and impressive visuals.
For ages, a secret battle has been waged, going unnoticed right in our own backyard. No one knows for sure when or where the first toy declared war. Rumor has it that their uprising began with four original limited edition figures, code named MicroVolts. The four playable characters are: Naomi (Naomi, a model figure, and the first female doll in the Micro World, is a friendly and charming high school girl), Knox (Knox, a super poseable hip hop action figure, uses his street smarts and heavy build to defend himself in the toy battlegrounds. Some say his bark is worse than his bite, as he tries to intimidate opponents to mask his fearful character), Pandora (Named after a Greek myth, Pandora uses evil tricks to dominate the playground) and C.H.I.P. (C.H.I.P. or "Complex Humanoid Interchangeable Parts" is a mechanized Stikfas Figure originally created using spare parts salvaged from a junk yard.).

Piercing Blow MMO
Piercing Blow is a F2P MMO FPS for Windows, developed by Zepetto.

Piercing Blow is an exciting fast-paced free to play MMO first person shooter where players go head-to-head in team based and solo battles in a wide variety of game modes and maps offering player customisation with their choice of loadouts, gear and skins. With quest-based content and players are able to maximise their levelling capabilities, join and create their own clans and climb way up the rank ladder and partake in community challenging e-sports.

SD Gundam MMO
SD Gundam is a Free to Play Browser MMORPG developed by JoyFun

SD Gundam is based around the extremely popular Manga anime Gundam SEED, which itself spawned a similarly spinoff called SD Gundam, named in due to the Super Deformed "SD" anime drawing style. The series' revolve around space opera anime featuring gigantic robots known as "Mobile Suits" (MS or Mecha) and their pilots, the protagonist Mobile Suits typically take on the name of Gundam. The SD Gundam MMO is a SNS web browser game with turn-based RPG combat and questing, as well as a number of other MMO style features such as "dungeon" instances, Arena PVP combat, "character" customisation, base building, Guilds and more.

Dawngate MMO
Dawngate is a Free to Play Browser MOBA game, developed by Waystone Games.

Dawngate is a new MOBA from EA where players get to fight in fast paced action PvP in two 5 v 5 teams with a host of different characters to choose from and with the freedom to choose their character and their preferred role independently. Players are also able to further customize their own characters with unique loadouts that can further refine their preferred style of play.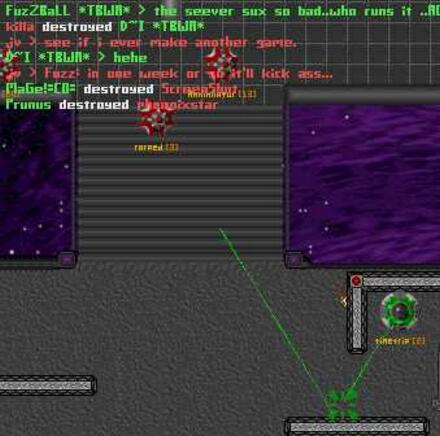 Arc MMO
ARC stands for Attack, Retrieve, Capture. It is an Internet-based, multi-player action/strategy game. The basic concept is a simple one, simplicity being the ultimate goal and one of most redeeming qualities of ARC. You fly these "hovercraft" type ships (there is no official name for just what the heck they are, although due to the graphics in the earlier versions of ARC, the term "nipple" was often used, and still is today), and the goal of the game depends on what type of map you choose to join. There are two basic types, one being the flag game, where the object is to pick up all of the flags on the map (however many there may be), and return them to the flag holder at your team's base. The second type is the dueling (fragging) game, where the object is to simply kill, kill, kill.
Merc Elite MMO
Merc Elite is a free-to-play next-generation MOBA game developed by Bigpoint for Windows that combines modern military warfare with team-based combats in intense, demanding, and rapid sessions. The game is set in a world where governments have faltered and collapsed, and 5 power hungry multinational conglomerates have emerged and now fight for the few remaining resources. You can build up a team of mercenaries, join one of these conglomerates and take them into combat operations around the world.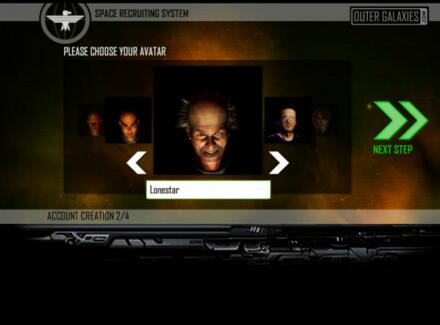 Outer Galaxies MMO
As today, players can begin and develop illustrious careers as Space Pilots. Outer Galaxies is a free massively multiplayer online browser game. The MMOG Open Beta Version presents the player with a vast game world composed of 200 solar systems with 4,500 sectors divided into five galaxies. Players compete against thousands of other Space Pilots and against NPC's (Non Player Characters) with advanced A.I. capabilities. Thousands of challenges and treasures can be won, ensuring that there is an exciting and unique course of the game for each player. Players can also influence their adventures by buying premium items in-game.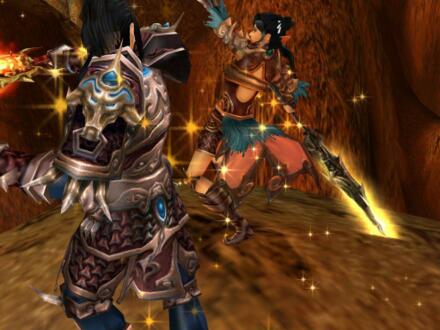 Dragon Oath MMO
Dragon Oath is the debut Free-to-Play MMORPG from MMORPG publisher ChangYou.com (US) Inc. Based on the story of one of the most popular Chinese novel "Tian Long Ba Bu," Dragon Oath is one of the first community and team play oriented MMORPG with the 24/7 event system, 9 distinctively different classes in terms of skills, abilities and appearances, countless available pets and mounts, fast-paced combat system, unique player shop system and more additional unique features. With the ancient oriental fantasy being the setting of the background, the combination of the adventure, action, community and special features will guide you to experience the world that you have never experienced before.