FREE MMOFPS GAMES
Best MMOFPS List
More Free games -> 1 | 2 | 3 | 4 | 5 | 6 | 7
Lost Saga MMO
Lost Saga

MMO Genre: F2P Fighter MMO
Platform Availability: Windows
Developed By: Nexon

Lost Saga lets players fight each other in epic blood pumping battles in 3-D arenas with a choice of a wide selection of different characters, each with their own unique abilities that they can chained together for a unstoppable combos. Fight over a variety of different maps across lots of different settings in some exciting and unique combat game modes against players from all over the world. Lost Saga requires a client download and is completely free to play with some premium options.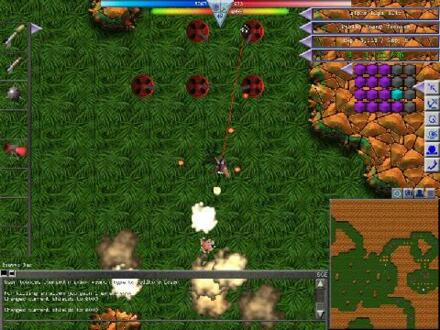 StarPort MMO
Starport: Galactic Empires is a game of multi-player action,
strategy, and role-playing that lasts for 2 weeks. The team and
player with the highest score at the end are the winners. You can
work alone or with a corporation, which is a team of up to five
players. New weapons, ships, and specialized devices can be bought
at StarBases. Since these things are bought, its a good idea to
amass as many credits (money) as you can. Credits can be gained in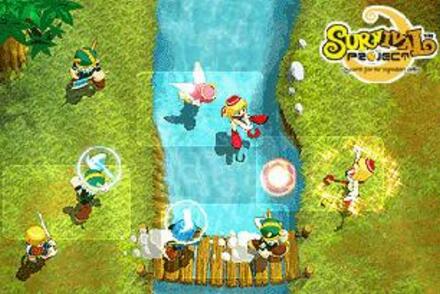 Survival Project MMO
The Survival project (Surp) is an online action network game that you can do a real-time match against other users connecting online.
<Survival Project> offers 8 modes that provide different missions by each, and it offers 8 maps provide distinct environmental condition.
There are 8 cute characters with individualities that have their own main weapon and strong points. You can choose characters and confront divided into 2 teams to 4 teams. You can command various strategies and tactics by using provided environmental conditions and various items.

Endless Fury MMO
Endless Fury is a F2P Action MMO browser game, developed by Ngame.

At from an unknown lab you play the young hero or heroine trying to find out their identity and origin, filled with a mysterious energy you discover you have the capability of unleashing powerful abilities when channelling your rage. The product of a dark organisation your goal is to seek out this faceless enemy, find answers and punish those who would usually as a lab experiment.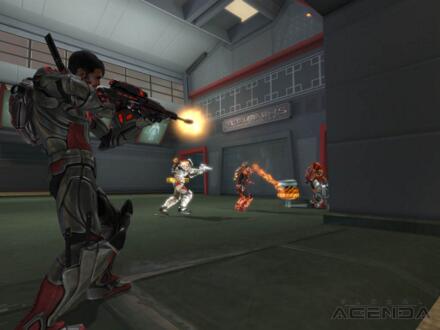 Global Agenda MMO
Developed by Hi-Rez Studios for Windows, Global Agenda is a free to play 3D third person shooter MMO with an unique fusion of shooter-based action, role-playing mechanics and grand territorial strategy gameplay. Players assume the role of an elite special agent with futuristic gear and weaponry, and battle enemy agents and robots for survival, technology and territory.

The game offers the fluid gameplay mechanics of a multi-player shooter, with elements of character progression, territory control and economy drawn from the MMO genre. The gameplay includes both player-vs-evironment and player-vs-player content, but all of it is fast-paced and highly engaging and designed to get you into the action quickly, while forever learning to master new skills.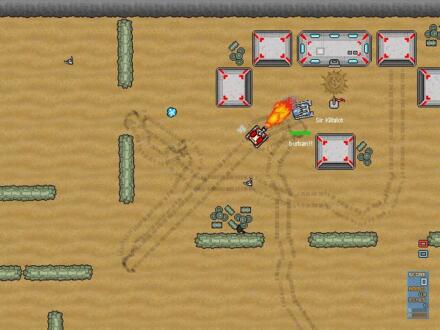 TankWars Online MMO
Tank Wars Online is a 2D online multiplayer war game specially intended for those who want to play games online without having to invest hours and hours of their time getting good at a game and without having to spend lots of money getting the latest graphic upgrade for their computer.

Its simple but addictive gameplay will have anyone playing in seconds. And for those who want more there's hidden depth in the choice of your tank, special moves and powerups, and team based gametypes that require a higher level of strategy to win.

Chaos MMO
Chaos is a MMO Genre: F2P Action RPG for Web Browser and developed By: JoyBit.

Chaos is a free to play action RPG that takes elements of Western mythology, ranging from Christianity to Greek mythology with a full cast of deities and Demons in a battle for the world. The game features strong storylines and quest-based content where players will delve into a number of instanced based areas to complete tasks and challenges, earning XP and in game currency to slowly level up their character and become more powerful over time. Collect gear, companions and take on more difficult features in this web based MMO that can be accessed easily after a free account registration and does not require a client download to play.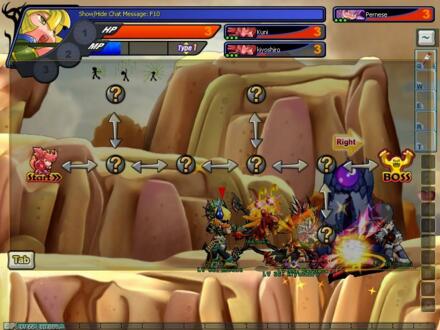 Grand Chase MMO
Grand Chase is a Free-to-play MMORPG Game developed bu KOG Studios for windows.

Set in the land of Bemesiah, a continent that has been at peace for many years has fallen victim to the sinister plot of the Dark Queen, Kaze'aze. By killing the Queen of Kanavan's advisor Kaze'aze use dark magic to polymorph herself to look the same as the advisor and take their place therefore having the ear of the Queen herself. With Kaze'aze manipulation she began a war between Kanavan and the Seradin Empire, a long bloody war that nearly brought on both empires to its knees before Kaze'aze true identity was discovered. The Queen of Darkness fled and was hunt down by many factions that have suffered in the war and in the aftermath the Queen of Seradin created an independent faction of swarm soldiers to defend the continent known as the Grand Chase.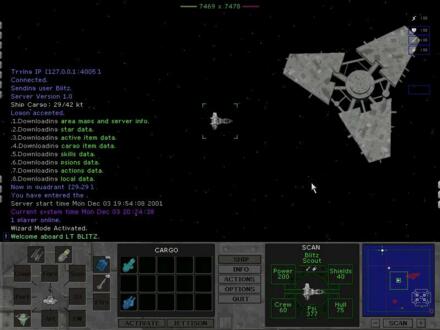 Hostile Space MMO
Hostile Space is a massively multiplayer online role playing game that takes place in a vast persistent galaxy. Players take on the role of a star ship captain with goals including planetary exploration, mining, bounty hunting, smuggling goods, and taking on terrible space monsters. There is a diverse set of races and classes to select from. Rewards include ship upgrades, new weapons, psionic abilities, new skills, and alien technology. Gameplay is focused toward small team play but soloing is possible throughout the game. Since the galaxy is persistent, new quests are available every day, and new areas/creatures are added regularly.
BigHead Bash MMO
BigHead Bash is a frantic free-to-play browser-based multiplayer shooting game developed by Spicy Horse Studios. Set in a world of collectible vinyl toys, the title offers swift and frenetic team-based matches in which players fight with a huge variety of weapons ranging from conventional arms like sniper rifles, machine guns and rocket launchers to even hilarious contraptions such as pepper grinders or tea canons.

Due to its fast-paced action, quick kills and lots of explosions, this shooter is reminiscent of old-school death match games but provides a much more varied gameplay experience featuring multiplayer, co-op, team and capture modes for matches of up to 8v8. Players compete in real-time against each other. When being out on a kill streak, characters' heads inflate which, on the one hand, gives additional boost to their damage but on the other makes them a bigger target for the enemy team.

Blade Hunter MMO
Blade Hunter is a Free to play MMO Action RPG genere type game for Web Browser plataforms, developed by R2Games.

Blade Hunter is a free to play browser-based action MMORPG that blends classic MMO features with a side scrolling 2-D platform arcade beat-em-up style game in a vibrant fantasy setting. With exceptional manga style and anime graphics for both the character art, backgrounds and explosive combat attacks the game is extremely fast-paced an action packed. Adventure across a huge world, taking on quests from the various characters met along the way whilst levelling up the character's abilities and learning to perform even more devastating attacks.

Nova Raider MMO
Nova Raider / MMO Genre: F2P MMO Space Shooter . Platform Availability: Windows / Web Browser / iOS . Developed By: Sublinet

Nova Raider is a free to play space shooter MMO accessible on multiple platforms where players control their own starfighter spaceship out in the unknown universe as players work to beat back enemy factions, acquire resources, complete quests and upgrade their ships to make them more efficient and powerful. The game has enhanced 3-D top-down visuals primarily using static rendered graphics with seamless animations and an intuitive and simple user interface. After an account registration players can log directly into the game using Facebook, iOS or a small Windows client and start playing instantly.

Panzar MMO
Based CryEngine 3 and developed by Panzar Studio for Windows, Panzar is a unique free-to-play online multiplayer action MOBA game. In this game two teams of players against each other, fighting for victory in a variety of game modes, such as Siege, Domination or King of the Hill. Players are able to command their character, chosen from 8 different classes, in fierce and ruthless combat.

A brutal and fast paced action combat system awaits you in this game. You can attack and block to defend yourself and to do this you can use regular attacks and power attacks which cause much more damage, while blocking enemy attacks in order to survive. The block protects the character from melee and ranged damage, and the character of different classes can block different amount of damage. Moreover, you will be able sprint to quickly approach to the enemy or retreat from the most dangerous situations.

Glory of Gods MMO
Glory of Gods is a Free to play MMO Action RPG, is a browser game debeloped by BoyJoy.

The lands of Masure Mainland had for years lived in a quiet peace up until Demons invaded their lands with the intent of destroying all its inhabitants and conquering the continent for themselves. With the help of ancient dragons who banded together the civilised races of sprites and humans, gifting them with divine and powerful abilities, the Demons were driven back from the land. With the continent in ruins Amora and Rophnek, to who had previously championed the Dragons, tried to claim Masure Mainland as rightfully theirs to rule, but in their failed attempt were exiled to the distant continent known as Devil's Carlo. In their solitude they discovered Gorena, the imprisoned Demon Lord, and in exchange for his mighty Demon armies released him from his prison and have now once more waged war on the mainland.