FREE MMOFPS GAMES
Best MMOFPS List
More Free games -> 1 | 2 | 3 | 4 | 5 | 6 | 7
Infinite Crisis MMO
Set in the multiverse of the DC Comics, home to some of the biggest comic book legends such as Wonder Woman, Flash, Green Lantern and of course Batman, Infinite Crisis is a fast paced MOBA from Turbine that lets this all-star cast slog it out with each other and create some absolute carnage on the battlefield.

Players are able to currently choose from seventeen champions to play from falling into various different roles (bruiser, support, blaster or marksman) , the biggest and most memorable characters from the DC multiverse, both heroes and villains from all different ages. Play as classic Joker as you go up against, or fight alongside, Batman or even the lesser known Gaslight Batman from the Age of Invention, all of which have their own unique attacks and abilities.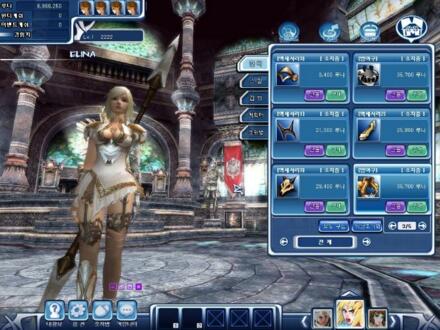 Infinity MMO
Infinity is a MMO Action Game with a strong PvP (Player Versus Player) orientation. Action is the key of Infinity where graphic effects are resulting of your extraordinary fighting combos. Player can choose in the lobby room between two majors types of gaming: PvP (Capture the Flag, Deathmatch, Tournaments…) and Missions (Hunting, Boss killing, Dungeon Quests).

PvP mainly gives Reputation points and Missions are great to gain Experience, Skills and Equipment.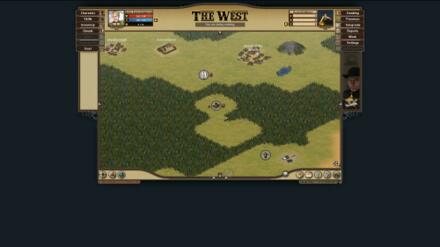 The West MMO
Developed by InnoGames GmbH for internet browsers, The West is a free to play browser based online game settled in the Wild West where players take the role of a workman, adventurer, gunslinger or soldier, searching for glory, luck and gold, on the hunt for adventure and fortune. Players have to build up their town. Once their town is established, players will be able to truly get involve in taming the west. Towns play a central role in The West. Here you can bond with other players and build up a strong, powerful town. Every building you work on gives advantages to you and the other players.

District 187 MMO
Developed by CJ E&M Games for Windows, District 187 is a cops and robbers free-to-play first-person shooter where players are vying for control of a fictional city. Set near the end of the 21st century, players are in an unending battle for survival.

At the end of the 21st century, the world has fallen into a massive economic depression. In this brave new world, where money means everything and morality is up for sale to the highest bidder, wealth and power has naturally collected in the hands of the few. These people use what is left of the government to protect their own interests, but there are those who want nothing more than freedom for the oppressed majority and will stop at nothing to get it.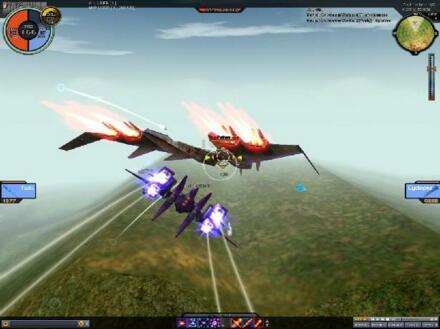 SpaceCowboy MMO
SpaceCowboy Online is an action based Massive Multiplayer Online (MMO) 3D Space Shooter. In SpaceCowboy Online, players can pilot their own space fighter ships (Gears) on an imaginary planet and upgrade skills or the Gear itself.


• 3D Space Shooting MMO

In Space Cowboy, gamers have full control over the Gear's control making it very different from the traditional RPG's mouse click control method. This is a game based on Role-Playing Game (RPG) level concepts, but the fun and action of a First Person Shooter (FPS).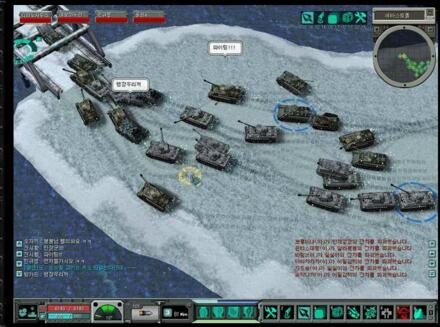 Blitz1941 MMO
Blitz 1941 is an online-based Full-3D tank simulation based on the German-Soviet conflict during World War II. You can shoot, operate a tank, fight against other players, and occupy the enemy¡¯s cities, using the mouse intuitively. In Blitz 1941, a maximum of 3000 players per server can engage in combat operations at the same time. This means players can be a part of a large-scale tank combat operation.

In Blitz 1941, there are around 60 different kinds of tanks. These tanks were all used by the German and Russian armies during World War II. If you gain a victory against your opponents, you will get Exp. bonus, contribution, and money, and can promote a tank commander character (an avatar). You can also gain a combat skill, and purchase stronger tanks to increase your ranking in your country. You can buy reinforcing parts for your tanks. Unlike simple P2P games, where a player creates a room and plays against another player, Blitz 1941 allows you to easily enter and exit an ¡®international battlefield (composed of 15 cities in Europe) in real time¡¯ and places you into tense combat against other players to occupy a city. The winner can occupy the city and have the advantage of an economy area and supply of materials.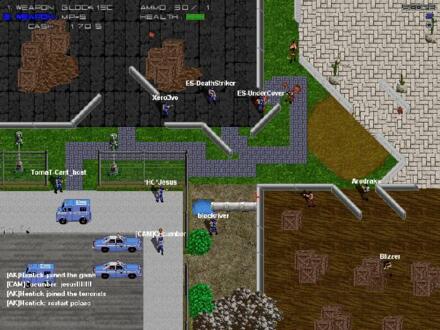 Seek And Dread Online MMO
Seek & Dread Online is a free top-down multiplayer shooter. It is similar to Counter-Strike but it is a 2D-game. You control a terrorist or a police man. You can move your character with the keyboard and aim with the mouse. In the deathmatch mode you have no friends, all that counts is that you survive. Collect firearms and grenades that appear randomly on the playfield and do not forget to refresh your health while you are in the action of heavy gunfights. In the team mode you can choose if you want to join the terrorists or the police forces. Then you can buy your equipment and start to conquer the enemy's base with your team. Planting C4 to destroy walls, flashing your enemies with flashbangs, blowing up your enemies with HE-grenades or corner them with gas grenades will help you to accomplish your mission. Due to the map editor you can create your own scenarios and make them available to all players by uploading them to this site.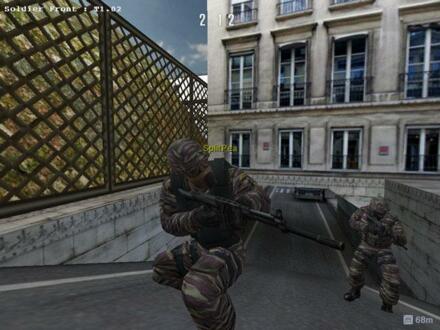 Soldier Front MMO
Soldier Front is a military FPS style MMORPG from NHN Games that takes you on dangerous missions and non-stop military action. Choosing from various task force characters such as the SAS, SEAL, Delta Force, and UDT which come with distinctive weapons under different statistics of recoil and rate of fire, the player can create his/her own personalized agent.

Soldier Front is focused on the hardcore gamers it offers realistic game play and graphics, but also offer a character growth system allowing gamers to retain their stats and rise through the ranks like a real soldier. Soldier Front is the next step in FPS gaming.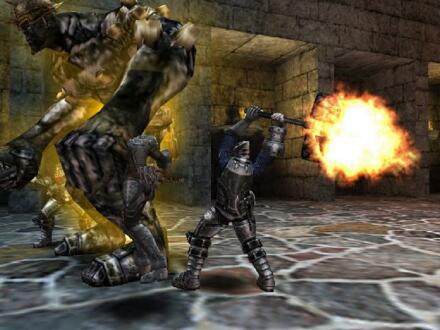 Rakion MMO
Rakion is an online strategy action game. The game focuses on intense sword on sword battles with RPG style characters and settings, along with the strategic battle plans to provide the ultimate battle experience.

Like any good console games, Rakion delivers video game quality action. You can now experience the palm sweating battles of console games online. Gamers can improve their combat skills and work out several strategies to win the battle alone or as a team.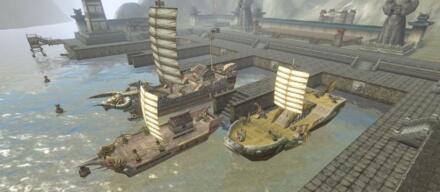 Kingdom Heroes MMO
Kingdom Heroes is a free to play massively multiplayer online role-playing game (MMORPG)-browsergame MMO set in the Three Kingdoms period of Ancient China. The title introduces a wide range of new and revolutionary features to the MMORPG genre, developed by Userjoy Technology for Windows. In KH, players are able to Recruit and customize NPC soldiers to form their own personal armies. Organize a crew of players and take to the seas in exciting ship battles. Work together to establish, develop, and defend player-controlled cities. And conquer enemy strongholds using an impressive arsenal of troops, mounts, ships, and powerful siege engines. As you rise through the ranks of your faction, you earn the respect of your peers. In addition to this unparalleled array of features, Kingdom Heroes offers numerous character customization options, branching classes and talent trees, mounted combat, a player based economy, instanced battlefields, thousands of quests, and global player-versus-player (PvP) events where rival factions battle for control of player cities and territory.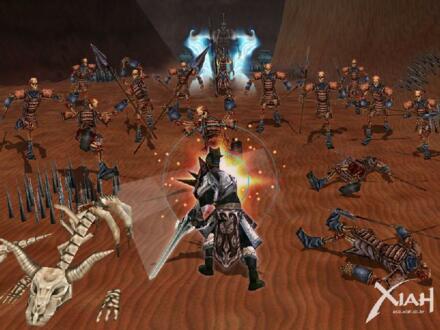 Xiah MMO
Xiah is designed to give users the hitting feeling of games, even from the initial planning stage. The game offers speedy game processes to maximize users concentration on the game. Xiah is designed to enable users to experience the fantastic martial arts of characters, and to play the game in an optimal environment by adopting the three basic concepts of HCI (Human Computer Interface), such as game support level, convenience, and esthetic configuration. We would like to invite you to the martial arts world full of fun and hitting.

Lost Saga MMO
Lost Saga

MMO Genre: F2P Fighter MMO
Platform Availability: Windows
Developed By: Nexon

Lost Saga lets players fight each other in epic blood pumping battles in 3-D arenas with a choice of a wide selection of different characters, each with their own unique abilities that they can chained together for a unstoppable combos. Fight over a variety of different maps across lots of different settings in some exciting and unique combat game modes against players from all over the world. Lost Saga requires a client download and is completely free to play with some premium options.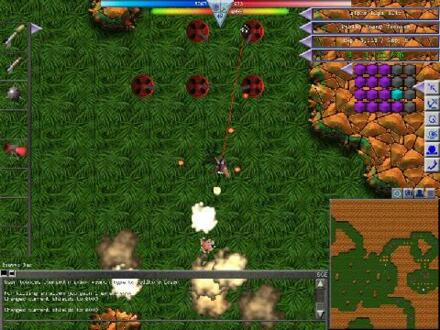 StarPort MMO
Starport: Galactic Empires is a game of multi-player action,
strategy, and role-playing that lasts for 2 weeks. The team and
player with the highest score at the end are the winners. You can
work alone or with a corporation, which is a team of up to five
players. New weapons, ships, and specialized devices can be bought
at StarBases. Since these things are bought, its a good idea to
amass as many credits (money) as you can. Credits can be gained in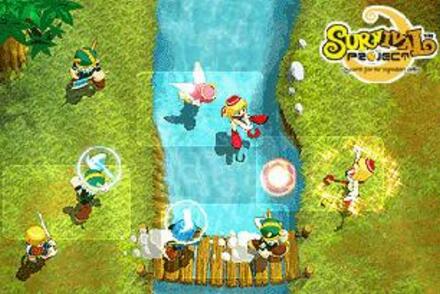 Survival Project MMO
The Survival project (Surp) is an online action network game that you can do a real-time match against other users connecting online.
<Survival Project> offers 8 modes that provide different missions by each, and it offers 8 maps provide distinct environmental condition.
There are 8 cute characters with individualities that have their own main weapon and strong points. You can choose characters and confront divided into 2 teams to 4 teams. You can command various strategies and tactics by using provided environmental conditions and various items.