Infinity MMORPG
Infinity is a MMO Action Game with a strong PvP (Player Versus Player) orientation. Action is the key of Infinity where graphic effects are resulting of your extraordinary fighting combos. Player can choose in the lobby room between two majors types of gaming: PvP (Capture the Flag, Deathmatch, Tournaments…) and Missions (Hunting, Boss killing, Dungeon Quests).

PvP mainly gives Reputation points and Missions are great to gain Experience, Skills and Equipment.

The game main features are:

Fast paced action: fight alongside your guards to add to the combat mayhem and unlock powerful combos as you press on in the game!
Spectacular graphic: Infinity lets you feel the rage of battle and easily adapts to always give you the best point of view of the fight.
Chain combo system: use up to 42 skill combinations to destroy your enemy!
Screenshot: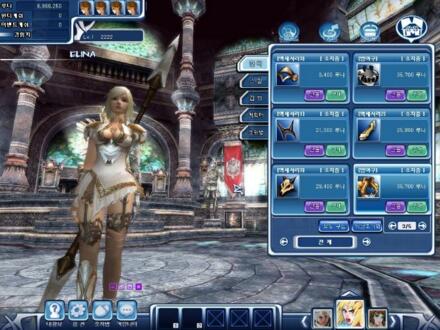 Add this game to your favourite forum, copy this
BB code: CONTROL + C and post it: CONTROL + V
Infinity Videos