FREE MMOFPS GAMES
Best MMOFPS List
More Free games -> 1 | 2 | 3 | 4 | 5 | 6 | 7
FEAR Online MMO
FEAR Online is a Free to Play MMO FPS, developed by Inplay Interactive

Set after the events that occurred in FEAR 2: Project Origin, players return once more to the city of Fairport, now in ruins after the first FEAR team were sent in to take down the Armacham Technology Corporation (ATC) and detonated a nuclear device. The city is now swarming with all manner of supernatural and monstrous threats that have emerged as a by-product from the "scientific" research projects that were being undertaken by the ATC. A new government team has been sent in to destroy what remains of the black Ops ATC soldiers, a super soldier team of psionics known only as the [Redacted], who must clean up the mess in Fairport and recover proof of Armacham's activities.

Absolute Force Online MMO
Absolute Force Online (AFO) is a free-to-play fast-paced tactical Shooter MMO developed by TQ Digital. Built on the Unreal Engine 3, this game delivers stunning graphics that perfectly display full-motion video effects, opening up a whole new era for visual experiences in online games. Players will join one of the two opposing factions fighting each other in never-ending skirmishes: the evil Fallen Angels and the proud Hand of Justice.

In addition to the traditional game modes such as Deatmatch, Team Deatmatch, Capture the flag, Bomb mode and Zombie mode, AFO also features several unique modes which are absolutely exclusive to this MMO providing the ultimate fighting experience. There are, for instance, the Exclusive Hero Battlefield mode, in which the character having suffered a certain number of deaths will turn into a hero with increased power and abilities, or the Arsenal mode that supplies players with better weapons each time they've killed an enemy. Choosing the unique Vehicle mode offers the opportunity to take part in exciting 5v5 helicopter fights.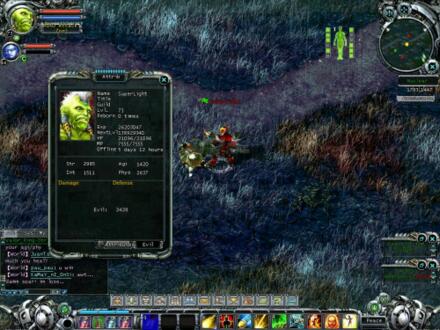 2029 Online MMO
Developed by IGG Inc for Windows, 2029 Online is a sci-fi free to play based RTS title that features some familiar RPG elements in combat. The environment in 2029 world is as diverse as the options for combat. Encompassing a huge world with a lot of different landscapes and terrain, there is plenty of room for exploration lasting days on end. Cross the wide open plains, cut a path through the dense forests, venture to the molten edges of volcanoes, fight the searing heat of the desert and brave the frostbitten glaciers.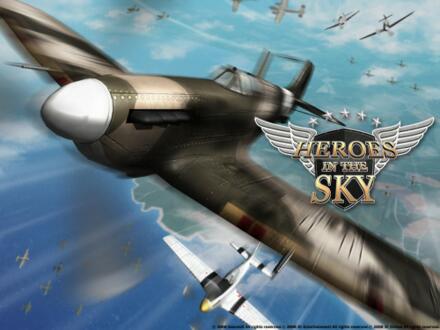 Heroes in the Sky MMO
Heroes in the Sky is an intense airborne MMOTPS (Massively Multiplayer Online Third person Shooter) that combines high impact PVE and fast paced PVP as it chronicles the events from the beginning to the end of World War II. Developed by GameUs for Windows. PVP combat is taken to a new level as players must not only worry about the basic danger from in front, behind, and to the sides, but also from above and below. Cannon fire, machine gun blasts, missiles, and bombs flood the skies as up to 16 players shoot it out for air superiority! If that isn't enough for you, soar across the sky recreating critical battles of the European and Pacific fronts to help your side take control in the occupational war.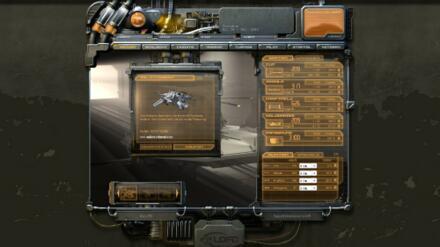 HellBlades MMO
Game is offline

HellBlades is an online browser-based video action Game for combat helicopters fans, developed by Bigpoint for internet browsers. In HellBlades you will Fight as pilot of the Hellblades Corps in multiplayer combat: manage high-fidelity helicopter models and do missions by fighting at the front, playing with other pilots across the world.

Hellblades is the first Flash-based massively multiplayer helicopter action game ever to exist. Players can pilot one of ten lifelike helicopters. Whether by land, sea or air, Hellblades definitely delivers with exciting duels fought against real-life players as well as against intelligent AI opponents. Players will need to have strategic finesse and outwit opponents with clever moves in bona-fide helicopter fights. You do not find yourself in the midst of a battle, the hangar should be your preferred location. The hangar has a lot of important functions for you, so you can upgrade your weapons here, among other things, buy more helicopters, replenish your ammunition or buy special systems. View the hangar as a central point where you get all the critical information and meet tactical decisions.

Star Trek MMO
In Star Trek , players will have the opportunity to visit iconic locations from the popular Star Trek fiction, reach out to unexplored star systems and make contact with new alien species. Explore strange new worlds and seek out new life and new civilizations in a vast, expanding universe. Establish contact with new races, discover resources and uncover mysteries that will influence Star Trek's future. Set in 2409, Star Trek Online exists in a timeframe beyond even the latest movies, so everything you experience will be brand new, but still based on all the fiction you love.

Brick-Force MMO
Developed by EXE Games and Infernum, Brick-Force is a free to play sandbox fun-shooter that allows players to create worlds and maps brick by brick and engage in exciting battles with thousands of other online players.

In the sandbox mode, players will have the freedom to create brick by brick the maps and worlds that they've always dreamed of. In the edgy world of Brick-Force, there is plenty of variety to go around: with different Bricks players create their own world according to their imagination by themselves or within teams. These maps are then playable for personal shooter matches or can be shared with the community. Solo or together with friends, the square heroes face off against team-mates (PvP) or computerized opponents (PvE) with humorous designed challenges in fast paced shooter hunts.

Shards of War MMO
Shards of War is a fantastic F2P MOBA game for Windows, developed by BigPoint.

This free to play MOBA is set in a futuristic dystopian Earth where scientists have managed to open portals between parallel universes and with this discovery has unleashed war as factions pour through the gates trying to conquer what lies beyond them. Whilst some of these Sentinels fight to close the gate others battle to ensure they remain open and their conquest can continue unhindered. With a variety of different Sentinel heroes to choose from, various maps and modes and new crafting and loadout features the game offers a new spin on a popular genre.

NinjaWaz MMO
Developed by Dream Network Technology for internet browsers, NinjaWaz is a free to play anime themed browser-based online game where players play the role of a ninja who is entrusted with a mission to defeat the most vicious and destructive evil forces. Players can use diversified manga characters, inspired from Naruto and Bleach avatars, thanks to the multi-class system.

More than 60 avatars are available. All are inspired from NARUTO and Bleach, and they have their own skills and unique attributes. Players can try to collect all the avatars in the game by fighting on the battlefield. They also can trade the avatars in the item shop.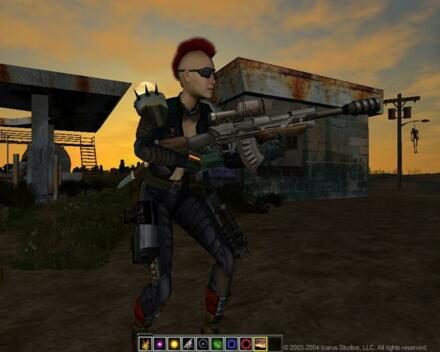 Fallen Earth MMO
Developed by Icarus Studios for Windows, Fallen Earth is a free to play massively multiplayer online role-playing game set on a post-apocalyptic Earth in the year 2156. Within the Grand Canyon Province, an isolated pocket of settlements around one of the world's most amazing landmarks, you'll face threats to mankind's continued survival, including everything from irradiated zones to mutated beasts to raiders. Six factions struggle for dominance in the Province. Over time, you'll have the chance to pick a side in the effort to hold sway over what remains of the post-Fall world.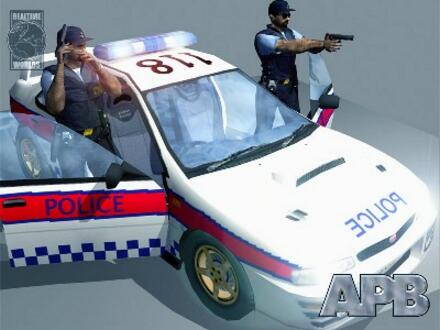 APB MMO
All Points Bulletin (APB) is a massively multiplayer online freeform combat and driving-based game, designed by the creator of the original Grand Theft Auto (GTA) franchise. Developed by Real Time Worlds Ltd. and published by global online entertainment company, WEBZEN Inc., APB brings players into a living, breathing city where cash is king and territory equals respect. In a fight to dominate the expansive world of APB, players must decide which side of the law to abide by, as Law Enforcement who take on the challenge of supporting and safeguarding justice, or as Gangs, who operate against the law and any opposing groups by any means necessary. APB will provide players with ultimate customization options from their weapons, vehicles and clothes to their attitude, music and environment.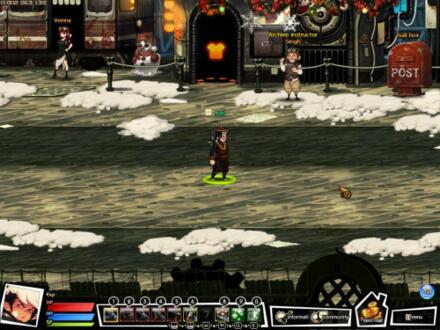 Metal Assault MMO
Metal Assault (often referred to as MA) is a free-to-play 2D shooter game, developed by GNI & Sesi Soft, with movement based on WASD keys and weapon aim is mouse-directed. The game's back story is based in a modern timeline with semi-futuristic elements. It features different game modes: Death Match, Capture the Camp, Zombie infection, Mission mode and cooperation mode.

You gain experience through completing missions, quests, and through PvP and PvZ (player vs zombie) battles. However, there is a difference between level EXP and license EXP, which increases your proficiency with different types of weapons. There are 4 playable characters to choose from; each character carries a unique skill set to the gameplay (Carl, well-rounded and balanced; Burton, best suited to front-line assault; Marie; excels at long range combat; and Ai, support).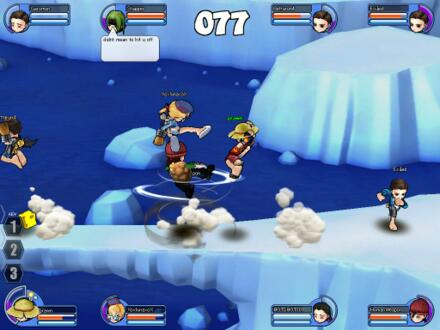 Rumble Fighter MMO
Rumble Fighter is a fighting MMA (mixed-martial arts) game, easy to pick up and fun to play.

In Rumble Fighter, players can upgrade and customise their fighter by either earning "Carats" (through winning battles), or by buying "Astros".

Gamers are invited to create an online character with a unique fighting style and virtual personality, then scrap it out, online to the bitter end against fighters from all over the World.

Pit your fighting wits against fighters across numerous feature-rich 3D environments using a wide variety of fighting techniques and in-game weapons and items.

Zombies Ate My Pizza MMO
Zombies Ate My Pizza is a Free-to-Play MMORPG Shooter genre game, Available Platforms: Web Browser and developed by R2 Games.

Zombies Ate My Pizza is a new browser game, Free to Play MMORPG zombie shooter set in a post-apocalyptic Earth where evil bug like aliens have invaded and released a virus into the populous. The infected have now become ravenous, mindless zombies that see the rest of the human race as walking talking slices of pizza, and they're pretty hungry! Advance through the extended storyline to unlock the events that transpired and how you, as a survivor that has joined the human militia, can turn the tide in this war against zombies and aliens and defeat them for good.