HellBlades MMORPG
Game is offline

HellBlades is an online browser-based video action Game for combat helicopters fans, developed by Bigpoint for internet browsers. In HellBlades you will Fight as pilot of the Hellblades Corps in multiplayer combat: manage high-fidelity helicopter models and do missions by fighting at the front, playing with other pilots across the world.

Hellblades is the first Flash-based massively multiplayer helicopter action game ever to exist. Players can pilot one of ten lifelike helicopters. Whether by land, sea or air, Hellblades definitely delivers with exciting duels fought against real-life players as well as against intelligent AI opponents. Players will need to have strategic finesse and outwit opponents with clever moves in bona-fide helicopter fights. You do not find yourself in the midst of a battle, the hangar should be your preferred location. The hangar has a lot of important functions for you, so you can upgrade your weapons here, among other things, buy more helicopters, replenish your ammunition or buy special systems. View the hangar as a central point where you get all the critical information and meet tactical decisions.

The sky is burning. Around you and explosions, firefights. Sensitive takeoff and landing maneuvers that is your daily life as a pilot in the Air Cavalry. The ground beneath you is burnt soil. Whole battalions of armed forces have ravaged the land in merciless battles. As far as the eye can see only chaos, misery and dispersed ground forces who roam the once fertile land to the few remaining resources. Despite the clear cut, which has left the decade-long armed conflict, no one is thinking of giving up. Whoever fights, the fight to the bitter end. You're there and support your troops as a helicopter pilot who fight fiercely to land, sea and air for supremacy in the region. A region in which only those survive, which may harbor the last precious resources and bring in their possession.

Use the opportunity here to credits Skill Points at a fair price to trade. So you can upgrade your helicopter more quickly or to gain the necessary ammunition. Stretcher for exchange in the left panel, the desired number of credits to be exchanged, on the right side displays the corresponding skill points.

Ready to play directly in your browser, each helicopter has its own opportunities in the construction and it is definitely worth it, they own all. Find out which best fits your helicopter playing style and command of the battlefield. Do you have multiple helicopters, You can usually choose what you want to fly straight to the battlefield. As an exception are some missions, tournaments, and cards that can only be accomplished with some helicopters. You can specify in each application area in which you want to play this game modes. In PvE mode, you can inflict any harm other players, you just play against computer opponents. In PvP mode, each player who does not belong to your season to be regarded as an enemy. As a newcomer, it is advisable to collect first in the PvE game experience and test mode, then afterwards at will the PvP mode.

Screenshot: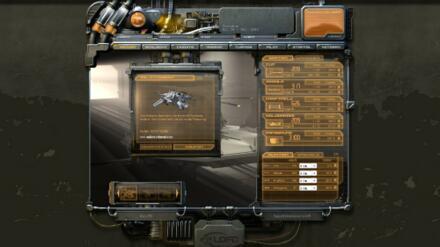 Add this game to your favourite forum, copy this
BB code: CONTROL + C and post it: CONTROL + V
HellBlades Videos