Gunz Online MMORPG
Have you ever dreamt of becoming a cool character or hero, like you see in movies, animations, and games?

GunZ is an online game that enables you to realize such a dream! GunZ is not your ordinary gunz fighting game. It allows you to imitate a famous hero, create your own fashion style, and perform a number of different actions such as shooting or stabbing whilst running and jumping on the walls.

What makes GunZ ever better than other games is the fact that the game is available online to all users! In addition, GunZ is 100% FREE to play.
Screenshot: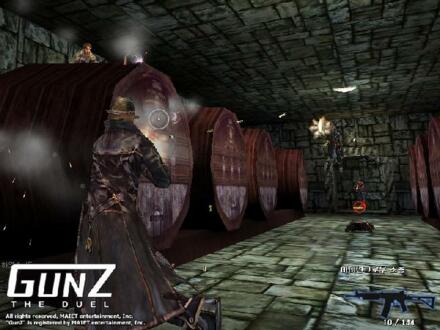 Add this game to your favourite forum, copy this
BB code: CONTROL + C and post it: CONTROL + V
Gunz Online Videos
Dungeons & Dragons Online Character creation - MMO HD TV (1080p)

Link Realms - PvP gameplay - MMO HD TV (720p)

Aeria Games Exclusive interview - Gamescom 2013