free online multiplayer
Page 4
More Free games -> 1 | 2 | 3 | 4 | 5 | 6 | 7 | 8 | 9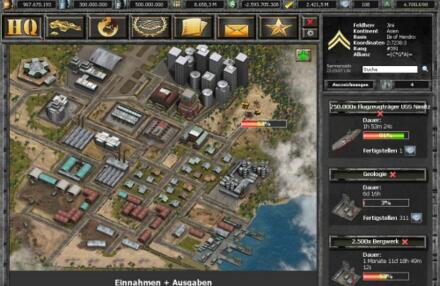 Desert Operations MMO
Desert Operations is a free to play military Strategy Browser-based Game where you fight as the Ruler of a small country against thousand other players or make allies with them through clever diplomacy. Developed by Playzo GmbH for Internet web browsers and ready to play in your browser directly. Raise your influence on the world politics by creating alliances or making war declarations. Found alliances, so you and your allies can fight against your enemies. Trade with your allies and spy on your enemies.

Lets Farm MMO
Let's Farm is a Free to Play Browser Farm MMORPG developed by Ten Square Games.

Let's Farm allows players to step into the shoes of a farm manager, responsible for building up your own farm land and ranch in this free to play farming MMO you can choose from a wide variety of different farm buildings and unlock various produce from cattle, chickens, crops and seeds that can be sold at market or used on the farm itself. The game is easy to access with players registering on the official website and they can instantly play through their web browser without the need to download any client software.

Lets Fish MMO
Let's Fish is a Free to Play Fishing Browser MMO, developed by Ten Square Games.

Let's Fish is a free to play fishing MMO that players can access through their chosen web browser, with a quick initial registration through the official website players can be playing the game in minutes. The purpose of the game is to level up and earn access to brand new fishing gear and gradually catching new fish as you journey around the world to new fisheries on the lookout for new and rare fish. The game is extremely casual, fun and family friendly and can be played for minutes at a time or engrossing players for hours.

Tribal Wars MMO
Set in the middle Ages and developed by InnoGames, Tribal Wars is a browser-based, massive multiplayer online real time strategy game which allows you to lead a medieval village to fame and power. You control a small village, striving for power, glory and fame while the population grows, production rises and trade prospers. With your help the small village will grow bigger and bigger. Every Take down your enemies and prove you are a worthy champion.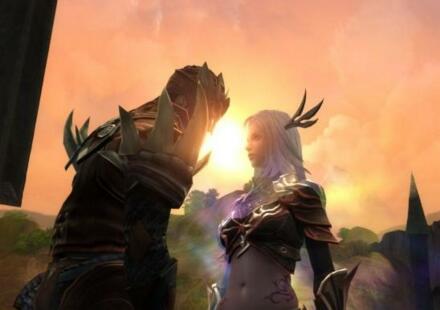 Aion MMO
Aion is a Free-to-play fantasy MMORPG developed by NCSoft. In Aion, you are a winged Elyos or Asmodian, sworn enemy races, exploring a world of breathtaking beauty ripped asunder by a celestial war. In this stunning massively multiplayer online roleplaying game, abundant solo adventures, intriguing epic group quests, challenging dungeons, and massive Legion raids hone your battle skills to new heights. Take the fight against the dragonlike Balaur invaders into Balaurea, your common enemy's homeland, to save the shattered world you love.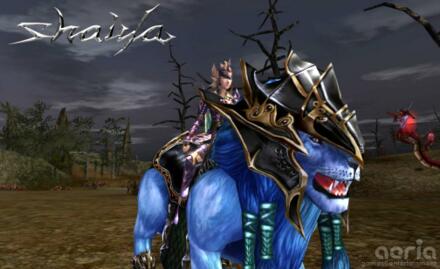 Shaiya MMO
Shaiya is one of the most populated free2play and is completely localized in several languages: english, deutsch, french, turkey, poland, spanish, portuges and italian.

Inside the game there are four playable classes: Human, Elfs, Vail and Nordein, all with their features.

There are also four different classes to play: Defender, Fighter, Priest and many others that depends on which race belongs your character. Each of these classes are like the main roles in the other games: Tank, DPS and Healer.

War Thunder MMO
War Thunder is a free-to-play flight combat MMO, developed by Gaijin Entertainment, set during World War II and dedicated to military aviation, armored vehicles and fleets. Players will take the roles of expert combat planes pilots, participating to massive historical battles against other players from all over the world.

The game is designed for a wide audience of players ranging from experienced virtual pilots to those who have never flown before. In order to provide a realistic flight sensation for players of every kind, War Thunder offers large variety of flexible and user-friendly control settings to control the flight of their aircraft and, if they wish, every single system and mechanism of it. Moreover, the game gives to players the chance to enjoy the game in their own way, using the virtual instructor, mouse & keyboard, joystick, gamepad and other devices.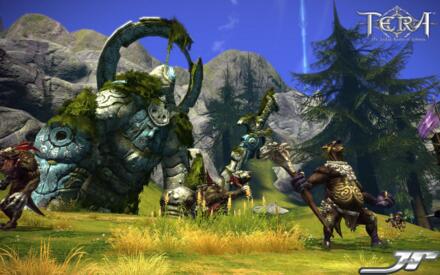 TERA MMO
TERA (abbreviation of The Exiled Realm of Arborea) is a free to play action fantasy MMORPG developed by Bluehole Studio which is set in a breathtaking world conjured by two dreaming primordial gods. The game features stunning graphics and a very intense and rewarding combat where skill, position, timing and aim determine success in combat.

TERA is a world rich in lore and dramatic stories where players embody soldiers of the Valkyon Federation who fight to forge a new future while redeem the mistakes of the past. In the game you can explore rugged mountains, across searing deserts, hazardous jungles and other lush environments.

Wartune MMO
Wartune is an action-packed, turn-based fantasy MMO developed by 7 ROAD which is free to play in any major web browser. Mixing up classic RPG elements with strategy features, it offers a unique gameplay experience. Take over the role of a hero with unique and powerful abilities determined to protect and manage his own city.


In order dive into the world of Wartune, players have to choose their character first from the three classes available: warrior, archer or mage. Together with the possibility to decide whether you want your character to be male or female, there are 6 kinds of heroes available. Depending on the character class, your hero will have different, unique abilities and skills. While mighty warriors fight their way through hordes of enemies with a sword, archers move quickly and stealthily to strike when least expected and mages cast powerful spells to create devastating forces few opponents can withstand.

Eden Eternal MMO
Developed by X-Legends for Windows, Eden Eternal is a free to play, anime graphics style, MMORPG where players will be immersed in an exotic realm of mystical beasts, robust monsters and charming villages as they help the powerful Eternal Children to unearth the secrets of the recently discovered, mysterious Soul Stone.

Guild members can create bustling villages filled with thriving marketplaces, useful training spots, and expansive community support. In the game, players unlock new cool-looking outfits by leveling each class. But if you want to customize, you can always use the in game dye system. You can choose between various pieces of your armor to color, and a pick your color out of the available options.

SKILL Special Force 2 MMO
S.K.I.L.L. Special Force 2 is a free-to-play modern MOFPS developed by Dragonfly GF Co., Ltd that offers good graphics, balanced team warfare and a huge variety in gameplay and customization options with numerous weapons and equipment, varied maps and a grand selection of varying game modes.

In Special Force 2 players can choose between six elite military forces: SAS, the Special Air Service of the British Army, Delta, a special mission unit of the US Army, Spetsnaz, the special forces in Russia, GAFE, a Mexican special force, GIGN, a special operations unit of the French Armed Forces, and the UDT, elite forces of the Korean Naval Special Warfare. In the game you can customize your character through purchase of additional parts or items and features a large set of real-world weapons.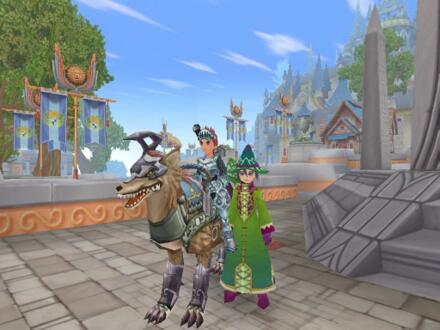 Grand Fantasia MMO
Grand Fantasia is a great game Free to Play, which combines the best elements of MMORPGs and virtual pet genre to offer players a unique gaming experience and unrivaled. Located in a large but carefully magical world, Grand Fantasia provides players with a variety of customization options to create their own heroes and mystical companions Sprite. These companions will travel with the player Sprite, collection of resources for them and even making weapons or armor!

Star Conflict MMO
Star Conflict is a F2P MMO Space Shooter developed by Gaijin for Windows, Mac and Linux.

Star Conflict is an action packed space based third person shooter where players take control of their own starship, navigating the treacherous Galaxy is filled with all manner of hostile factions and alien invaders in a bid to hire out their services as mercenaries, adventurers or align themselves to the alliances and corporations that control the stars. This free to play MMO offers a wide variety of PVP and PVE content along with character/ship customisation options, crafting and a score of other features all set in a dynamic exceptionally designed universe with breath taking visuals.

Roblox MMO
Roblox is a Browser F2P Building MMO. Developed By: Roblox Corporation

Roblox is a free to play sandbox MMO where players are able to create their own games and levels using simple to use yet in-depth design and scripting tools to build their own creations and share them with the community. The game itself has its own launcher that plays in a browser window, though there is no individual "game" to play, simply a library of community creations with hundreds and thousands of players playing them at the same time. Whilst there are premium accounts available, purchased with real money to join the "Builders Club", free players are still able to create and play all the content available.