free online multiplayer
Page 4
More Free games -> 1 | 2 | 3 | 4 | 5 | 6 | 7 | 8 | 9
GoodGame Empire MMO
In the browser game Goodgame Empire, the player assumes the role of a young knight who is rewarded with his own castle after successfully leading a perilous battle with the task to expand his small piece of land to an economically and militarily superior empire. In order to achieve that the budding sovereign faces manifold challenges and has to prove his strategic skills in various missions.

The game's goal is to build a bastion as large as possible and to defeat all enemies in cooperation with allied friends in order to finally rule a whole kingdom. The complete campaign with many exciting tasks is not the only challenge. Another emphasis is on the multiplayer options that offer a lot of variety. Players can support each other as sword brothers, forge powerful alliances or fight each other. The unique dynamic world map invites the player to explore the vicinity of his realm. The big map allows visiting friends or systematically planning attacks against the castles of robber barons or those of other players. Players can use spies before attacking enemies and use the information gathered to develop a more effective battle strategy. Melee and ranged fighters as well as siege tools and other military equipment can be deployed very purposefully with the complex attack and defense system. While drawing a powerful army the fortress' economic system should not be neglected so as to always have enough food, wood, stone and money in stock.

Unlimited Ninja MMO
Unlimited Ninja is a Free to Play Browser MMORPG game,developed by IceGames.

Set in the anime world created for the Naruto cartoon, players will journey across the land seeking out adventure and completing challenging quests for the various NPC characters seen in both the show and some new faces exclusive to the game. The main premise Unlimited Ninja is for players to create their own team of adventuring Ninjas, training up their skills, equipping them with powerful weapons and armour and fighting against the evil that threatens the land. Unlimited Ninja is a free to play MMO RPG with premium currency and VIP status accessibility and can be played without the need of a client download and accessed through your preferred web browser.

League of Angels MMO
League of Angels is a Fantasy Free to Play MMORPG Browser Game, developed by Uuzu.

This browser-based fantasy MMO RPG is completely free to play and allows players to step into the role of a chosen hero at the beginning of their adventure as they prepare to ultimately face the Dark Lord. On their journey they will entice a number of individuals and heroes to their cause that will fight alongside them in battle against the forces of evil. This simple point and click adventure concentrates on players levelling up their hero and their companions and equipping their party with epic gear.

Empire Universe 3 MMO
Empire Universe 3 is a Free to Play Space Browser MMO Strategy, developed by Looki.

In Empire Universe 3 (MMORTS) players are responsible for establishing a Galactic Empire among the stars, expanding territory of their chosen alien race they must settle planets and create working planetary bases in this space based free to play Empire management strategy. There are strong elements of trade, conflict and diplomacy in the game and players are likely to experience all three as their Empire rises in acclaim. The game can be accessed directly through your web browser after a quick registration and does not require a client download to play.

Naruto Saga MMO
Based around popular cartoon anime Naruto, Naruto Saga is a browser-based game that is totally free to play and can be loaded up in your Internet browser requiring no client download. With stylised graphics, interesting features and quest-based adventuring that takes you through the world revealed in the cartoon, there is much to see and do in the game.

Questing is a key element of Naruto Saga, many of the features are unlocked as players slowly progress through the levels, meaning there is always something new to work towards. After completing the first quest players get to select which genre of martial arts they wish to focus on, Ninjutsu, Genjutsu or Taijutsu, each of which have various pros and cons when compared with each other. Players can further increase their own abilities by unlocking the eight gates, each gate having its own particular stat that it will boost, players get to unlock one gate of their choosing every ten levels.

Ultimate Naruto MMO
Ultimate Naruto is a free-to-play anime themed browser MMORPG developed by Bingyou Animation Co. Ltd and is set in the same universe as the original Naruto manga and anime series. The game gives to the players the chance to slip into the shoes of their favorite characters from the Naruto anime series and form their own path as an ultimate and powerful ninja.

The game puts players in charge of a main character that controls a team of 10 ninjas which use combat techniques, skills and seals based on the original Naruto manga and anime series. Each character has a unique combat style, with unique cool and powerful attacks, and the characters and attack animations look fantastic.

Neverwinter MMO
Developed by Cryptic and based on the popular Dungeons & Dragons's setting: the Forgotten Realms, Neverwinter is a free-to-play action MMORPG where epic stories, action combat and classic roleplaying await those heroes courageous enough to enter its immersive world. You will have the chance to live countless adventure in several locations, from the besieged walls of the city to subterranean passageways in search of forgotten secrets and lost treasures while exploring and defending one of the most beloved cities from the Dungeons & Dragons Forgotten Realms Campaign setting as it rises from the ashes of destruction.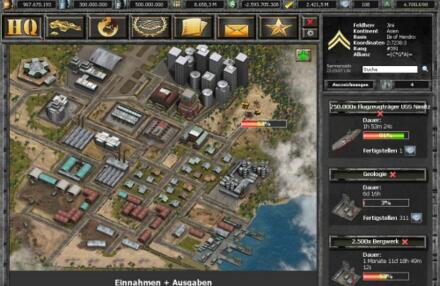 Desert Operations MMO
Desert Operations is a free to play military Strategy Browser-based Game where you fight as the Ruler of a small country against thousand other players or make allies with them through clever diplomacy. Developed by Playzo GmbH for Internet web browsers and ready to play in your browser directly. Raise your influence on the world politics by creating alliances or making war declarations. Found alliances, so you and your allies can fight against your enemies. Trade with your allies and spy on your enemies.

Lets Farm MMO
Let's Farm is a Free to Play Browser Farm MMORPG developed by Ten Square Games.

Let's Farm allows players to step into the shoes of a farm manager, responsible for building up your own farm land and ranch in this free to play farming MMO you can choose from a wide variety of different farm buildings and unlock various produce from cattle, chickens, crops and seeds that can be sold at market or used on the farm itself. The game is easy to access with players registering on the official website and they can instantly play through their web browser without the need to download any client software.

Lets Fish MMO
Let's Fish is a Free to Play Fishing Browser MMO, developed by Ten Square Games.

Let's Fish is a free to play fishing MMO that players can access through their chosen web browser, with a quick initial registration through the official website players can be playing the game in minutes. The purpose of the game is to level up and earn access to brand new fishing gear and gradually catching new fish as you journey around the world to new fisheries on the lookout for new and rare fish. The game is extremely casual, fun and family friendly and can be played for minutes at a time or engrossing players for hours.

Tribal Wars MMO
Set in the middle Ages and developed by InnoGames, Tribal Wars is a browser-based, massive multiplayer online real time strategy game which allows you to lead a medieval village to fame and power. You control a small village, striving for power, glory and fame while the population grows, production rises and trade prospers. With your help the small village will grow bigger and bigger. Every Take down your enemies and prove you are a worthy champion.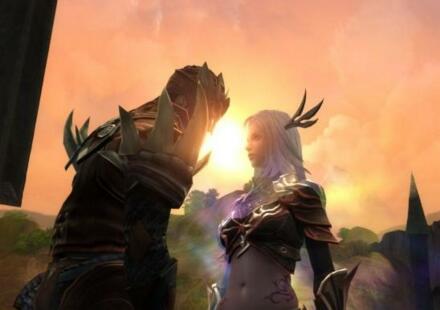 Aion MMO
Aion is a Free-to-play fantasy MMORPG developed by NCSoft. In Aion, you are a winged Elyos or Asmodian, sworn enemy races, exploring a world of breathtaking beauty ripped asunder by a celestial war. In this stunning massively multiplayer online roleplaying game, abundant solo adventures, intriguing epic group quests, challenging dungeons, and massive Legion raids hone your battle skills to new heights. Take the fight against the dragonlike Balaur invaders into Balaurea, your common enemy's homeland, to save the shattered world you love.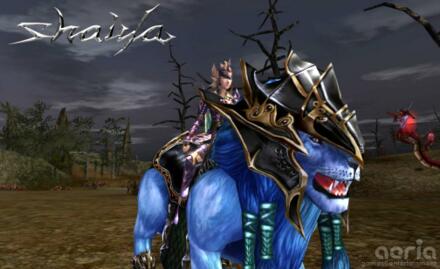 Shaiya MMO
Shaiya is one of the most populated free2play and is completely localized in several languages: english, deutsch, french, turkey, poland, spanish, portuges and italian.

Inside the game there are four playable classes: Human, Elfs, Vail and Nordein, all with their features.

There are also four different classes to play: Defender, Fighter, Priest and many others that depends on which race belongs your character. Each of these classes are like the main roles in the other games: Tank, DPS and Healer.

War Thunder MMO
War Thunder is a free-to-play flight combat MMO, developed by Gaijin Entertainment, set during World War II and dedicated to military aviation, armored vehicles and fleets. Players will take the roles of expert combat planes pilots, participating to massive historical battles against other players from all over the world.

The game is designed for a wide audience of players ranging from experienced virtual pilots to those who have never flown before. In order to provide a realistic flight sensation for players of every kind, War Thunder offers large variety of flexible and user-friendly control settings to control the flight of their aircraft and, if they wish, every single system and mechanism of it. Moreover, the game gives to players the chance to enjoy the game in their own way, using the virtual instructor, mouse & keyboard, joystick, gamepad and other devices.