free online multiplayer
Page 4
More Free games -> 1 | 2 | 3 | 4 | 5 | 6 | 7 | 8 | 9
War Thunder MMO
War Thunder is a free-to-play flight combat MMO, developed by Gaijin Entertainment, set during World War II and dedicated to military aviation, armored vehicles and fleets. Players will take the roles of expert combat planes pilots, participating to massive historical battles against other players from all over the world.

The game is designed for a wide audience of players ranging from experienced virtual pilots to those who have never flown before. In order to provide a realistic flight sensation for players of every kind, War Thunder offers large variety of flexible and user-friendly control settings to control the flight of their aircraft and, if they wish, every single system and mechanism of it. Moreover, the game gives to players the chance to enjoy the game in their own way, using the virtual instructor, mouse & keyboard, joystick, gamepad and other devices.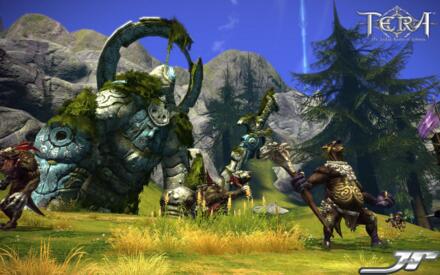 TERA MMO
TERA (abbreviation of The Exiled Realm of Arborea) is a free to play action fantasy MMORPG developed by Bluehole Studio which is set in a breathtaking world conjured by two dreaming primordial gods. The game features stunning graphics and a very intense and rewarding combat where skill, position, timing and aim determine success in combat.

TERA is a world rich in lore and dramatic stories where players embody soldiers of the Valkyon Federation who fight to forge a new future while redeem the mistakes of the past. In the game you can explore rugged mountains, across searing deserts, hazardous jungles and other lush environments.

Wartune MMO
Wartune is an action-packed, turn-based fantasy MMO developed by 7 ROAD which is free to play in any major web browser. Mixing up classic RPG elements with strategy features, it offers a unique gameplay experience. Take over the role of a hero with unique and powerful abilities determined to protect and manage his own city.


In order dive into the world of Wartune, players have to choose their character first from the three classes available: warrior, archer or mage. Together with the possibility to decide whether you want your character to be male or female, there are 6 kinds of heroes available. Depending on the character class, your hero will have different, unique abilities and skills. While mighty warriors fight their way through hordes of enemies with a sword, archers move quickly and stealthily to strike when least expected and mages cast powerful spells to create devastating forces few opponents can withstand.

Eden Eternal MMO
Developed by X-Legends for Windows, Eden Eternal is a free to play, anime graphics style, MMORPG where players will be immersed in an exotic realm of mystical beasts, robust monsters and charming villages as they help the powerful Eternal Children to unearth the secrets of the recently discovered, mysterious Soul Stone.

Guild members can create bustling villages filled with thriving marketplaces, useful training spots, and expansive community support. In the game, players unlock new cool-looking outfits by leveling each class. But if you want to customize, you can always use the in game dye system. You can choose between various pieces of your armor to color, and a pick your color out of the available options.

Dino Storm MMO
Developped by Splitscreen Studios, Dino Storm is a free to play 3D Browser MMO set in the Wild West. Basically you are a cowboy riding a dinosaur in the desert trying to make your way to the success by exploring the different areas facing down gigantic herds of dinosaurs and merciless robber bands and starting your thrilling search for valuable items.

A varied game world awaits brave adventurers around DinoVille. Dinosaur herds roam through the canyons, bands of robbers pop up, the environment can be searched for valuable items. The game world is never the same, danger lurks everywhere. Every expedition must be carefully prepared.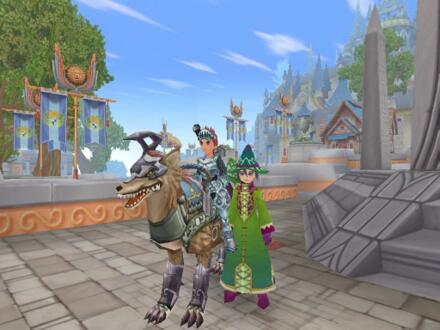 Grand Fantasia MMO
Grand Fantasia is a great game Free to Play, which combines the best elements of MMORPGs and virtual pet genre to offer players a unique gaming experience and unrivaled. Located in a large but carefully magical world, Grand Fantasia provides players with a variety of customization options to create their own heroes and mystical companions Sprite. These companions will travel with the player Sprite, collection of resources for them and even making weapons or armor!

Star Conflict MMO
Star Conflict is a F2P MMO Space Shooter developed by Gaijin for Windows, Mac and Linux.

Star Conflict is an action packed space based third person shooter where players take control of their own starship, navigating the treacherous Galaxy is filled with all manner of hostile factions and alien invaders in a bid to hire out their services as mercenaries, adventurers or align themselves to the alliances and corporations that control the stars. This free to play MMO offers a wide variety of PVP and PVE content along with character/ship customisation options, crafting and a score of other features all set in a dynamic exceptionally designed universe with breath taking visuals.

Roblox MMO
Roblox is a Browser F2P Building MMO. Developed By: Roblox Corporation

Roblox is a free to play sandbox MMO where players are able to create their own games and levels using simple to use yet in-depth design and scripting tools to build their own creations and share them with the community. The game itself has its own launcher that plays in a browser window, though there is no individual "game" to play, simply a library of community creations with hundreds and thousands of players playing them at the same time. Whilst there are premium accounts available, purchased with real money to join the "Builders Club", free players are still able to create and play all the content available.

Dragon Pals MMO
Dragon Pals is a free-to-play browser based adventure RPG developed by R2Games for Internet browsers. The game features a colorful world full with interesting locations, unique events, and engaging characters.

In Dragon Pals, players can train and tame powerful Dragons. Each dragon has its own set of unique skills; depending on your class some dragons may be more useful than others. As you free new dragons, your dragons will grow in strength. You can upgrade your dragon by upgrading your dragon training skill, morphing your dragon, raising their skills, and through equipping dragon orbs.

Warframe MMO
Warframe is a cooperative free-to-play online action game developed by Digital Extremes for Windows and Playstation 4 that puts players in the boots of a member of the Tenno race, newly awoken after years of cryo-sleep into a solar system at war. As a Tenno Warrior players are equipped with an ancient exo-skeletal technology, named Warframe, which provides them with unimaginable power and skill.

In Warframe, players' progress by completing missions; as you complete more missions, you will eventually unlock new regions of space to explore, and gain access to powerful Warframes and Weapons. In these missions you will battle enemies and collect resources, credits, and affinity for your equipment. Sometimes you will find powerful individuals, and they will need to be dealt with to continue to even more perilous missions.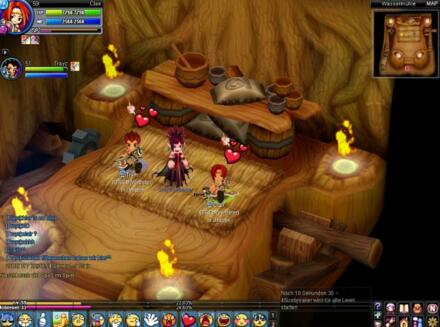 NosTale MMO
NosTale F2P MMO RPG, developed by Entwell

NosTale is a free to play fantasy RPG with cute, family friendly animated graphics and themes that allow players to explore a vast and open world, finding adventure and influencing the game is story through their actions. Players can choose from a variety of classes, each of which can be specialised and explore a number of different in game features as well as meeting new players, grouping together and making lasting friendships as they explore the world together. Players can get their hands on classic MMORPG content such as PvE, Questing, Raiding and even PvP to put their skills against other players.

Smite MMO
Smite is a Free to Play MOBA game, developed by Hi-Rez Studios for windows.

Smite is a fast paced multiplayer online battle arena were players are able to select a wide variety of different deities and use their special abilities to defeat their enemies in exciting 5v5 team battles. The game gives a new spin on the classic MOBA genre, where instead of playing in an isometric top-down view point the game offers third person perspective combat, requiring a different set of skills, tactics and strategy to be successful. The controls are also different from players will use classic WASD keys for movement (as opposed to mouse click movement as is typical in MOBA games) and using the mouse to control your attacks.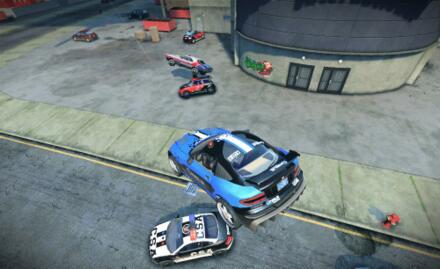 APB Reloaded MMO
Developed by Realtime Worlds for Windows, APB is a free to play third person shooter MMO game, set in San Paro, a persistent, online modern city which lives and breathes, filled with a population of civilians going about their daily lives. The game offers an expansive game world, divided into Action Districts (were you can engage in Missions, firefights, and open world activities), and Social Districts ( combat-free zones). It allows 100.000 players per World, 100 players per Action District and 250 players per Social District.

Hailan Rising MMO
Hailan Rising is a free-to-play fantasy MMORPG heavily focused on PvP developed by Reloaded Games. The game is set in a ruined world devastated by the evil Death God Krow where only the realm of Hailan has survived. Players have to join the remnants of either the Human or Orcish empires, and fight for control of what is left of the world.

Hailan Rising tries to abandon the usual standard grind present in the majority of MMORPGs to give players more accessibility and more space to show their true skill. There are no levels in the game and players can join the game's ferocious PvP battles immediately. Without levels, player's survival is based only on their tactics and their skill as fighters. A new player can easily join a group of veteran player and be useful.