free multiplayer games
Page 3
More Free games -> 1 | 2 | 3 | 4 | 5 | 6 | 7 | 8 | 9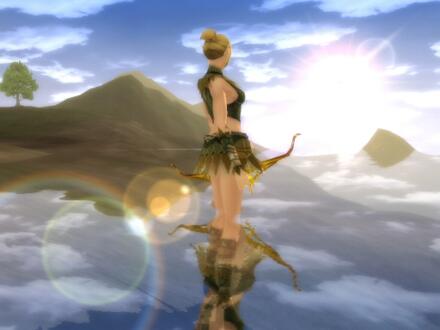 Last Chaos MMO
Last Chaos is an on-line role playing game where thousands of players can simultaneously be connected, fight and upgrade their courage and battle skills through adventures, quests and crafting skills with fellow adventurers. It is set in the land of Iris, a place where anarchy, terror and ambition reign after an epic struggle between the Gods
In the world of Last Chaos, the mortal races fight for power and conquest of Iris. In a land of shifting alliances, bloody betrayals and insatiable ambitions, players have full control of their destiny; every action and decision is meaningful and important. Fate rests on their shoulders and they determine the evolution of Last Chaos's story through brutal warfare, brilliant strategy and political power. By accomplishing missions, learning crafting skills and experiencing adventures in the huge and unknown world, players acquire the bravery, intelligence and strength to become the true ruler of Last Chaos.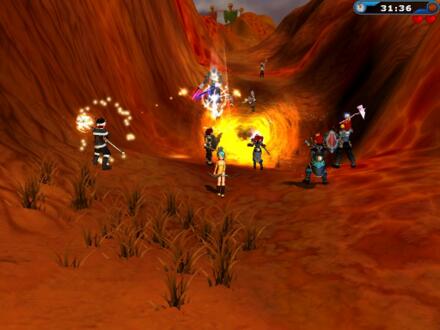 Fiesta Online MMO
Developed by Ons On Soft for Windows, Fiesta Online is free-to-play 3D MMORPG with more than 2 Million players worldwide. The game is now available for European players in German, English and soon French and Spanish.

It features detailed Comic 3D Graphics, an unique character development based on four classes, PVE and PVP Gameplay, and numerous Quests for single adventurers or groups.

Choose your character between: Warrior (brings immense strength and hand-to-hand combat experience that makes them the centre of any band of players), Cleric (Clerics support their companions with the healing Power of Light and can annihilate their enemies by summoning the Anger of Goddess Teva), Archer (Archers have command over a wide range of skills including the ability to invoke the forces of nature for protection) or Mage (The energy of Isya flows through the Mage, which can be channelled into their perplexing magic spells).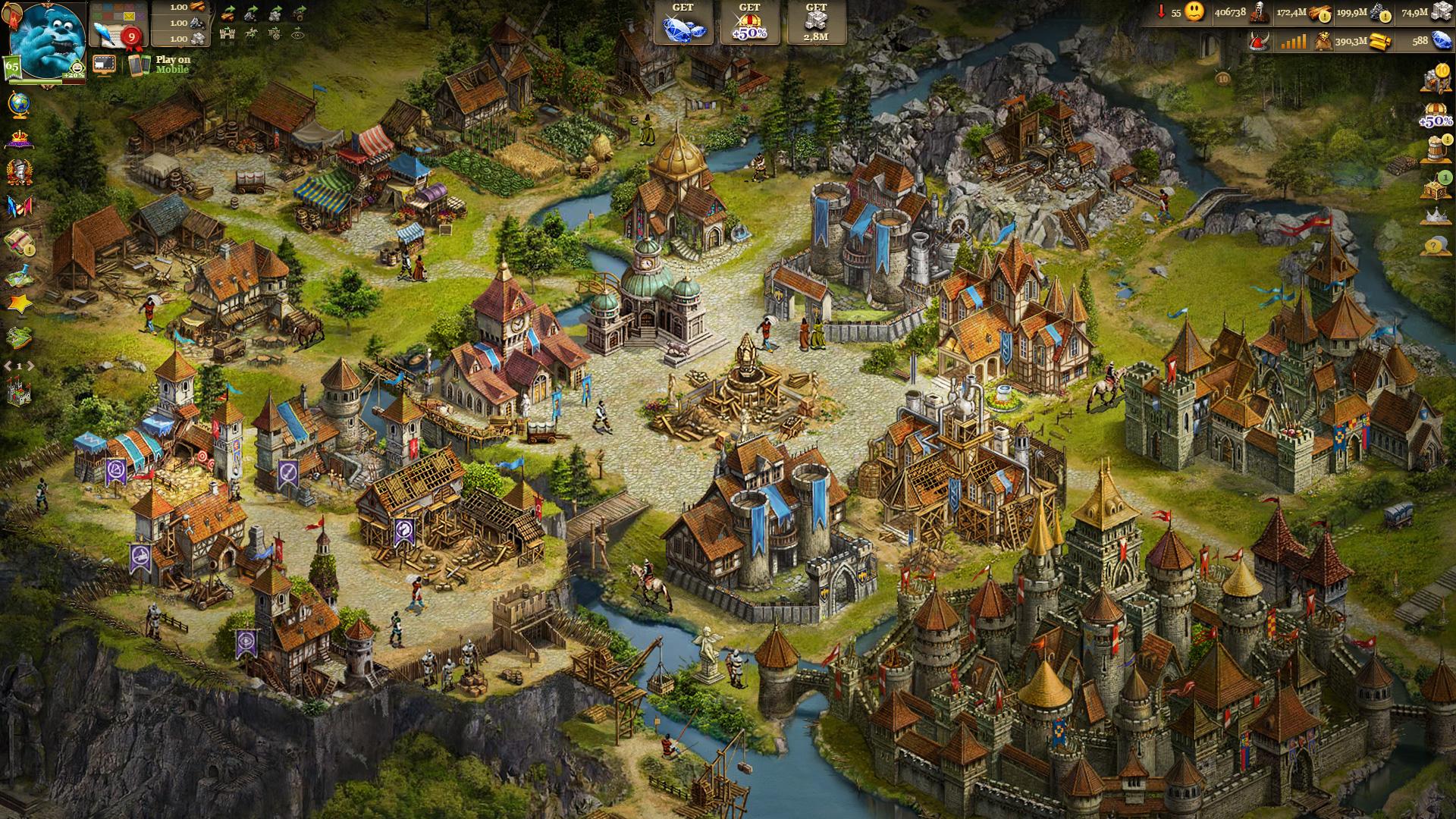 Imperia Online MMO
Launched back in the now distant 2005, the venerable Imperia Online in not only one of the oldest free-to-play MMOS out there, but also one of the more beloved and popular ones. Contrary to what its long-lived stature might suggest, however, Imperia Online is a product of constant dedication and effort to remain fresh and innovative, having been upgraded and reinvented several times throughout its existence, as evidenced by its current Version 6, launched in late 2013. Like a sword put to the flint over and over by the meticulous hand of a master smith, with its latest update, 'The Great People', Imperia Online has been sharpened into a cutting edge gaming experience.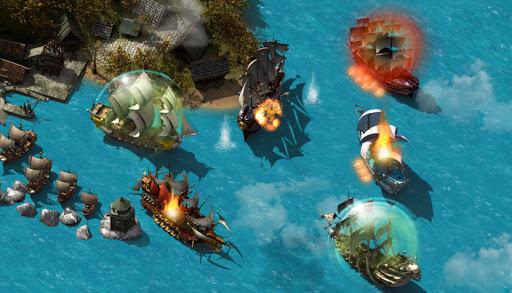 Pirate Storm MMO
Developped by Bigpoint, Pirate Storm is a pirate themed MMO playable in your Internet browser. Pirate Storm is a state-of-the-art, sea-combat game featuring highly-detailed flash graphics as well as a superb balance of PvP, PvE and guild battles.

Take command of your own ship and fight monsters, pirates and other sea scum while hunting for treasure and honor for you and your allies. Set sail and start wreaking havoc online now! Load the harpoons, turn sea monsters into chum, send your enemies to their watery graves and unleash the devastating power of your cannon fire - have your way with your opponents until all that's left is the smoldering, tattered wreckage of their ships. In Pirate Game Pirate Storm's battle for glory and gold, the end justifies the means.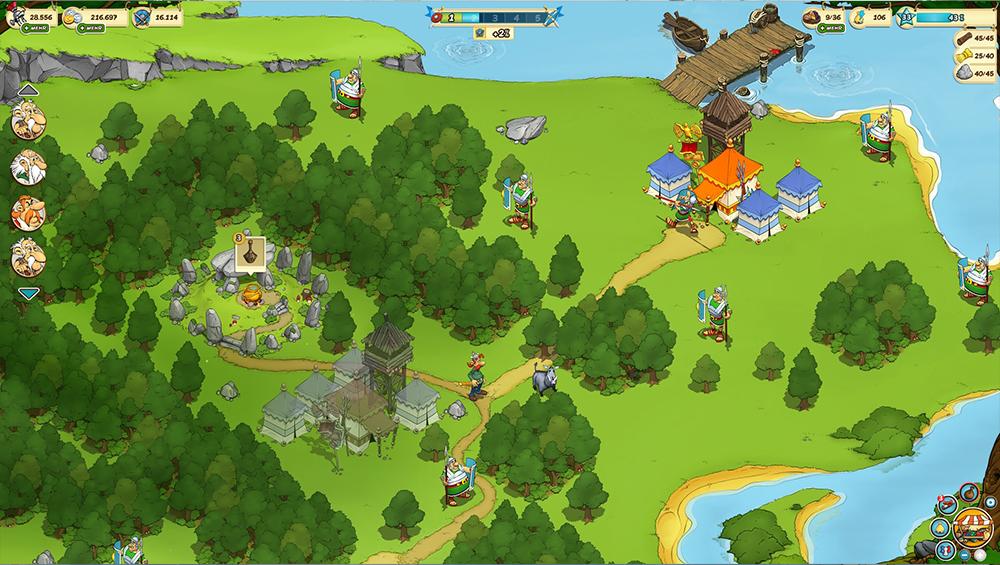 Asterix and Friends MMO
Asterix & Friends is a Free to play Management Strategy MMO developed by EA Digital Illusions for windows browser games.

Step into the world of history's greatest Gauls; Asterix and Obelix, in this comical, colourful free to play strategy MMO that brings these comic book heroes to life in fantastic free to play game that pits your fractured village against the might of the invading Roman Empire. The game consists of a classic city management style game combined with resource gathering and strategic combat orientated features where starting out as a plucky Gaul warrior you must help this famous duo push back your new would-be rulers. The sleek graphics and seamless animations really make the game come alive using new gen technology bringing the game directly to your Internet browser.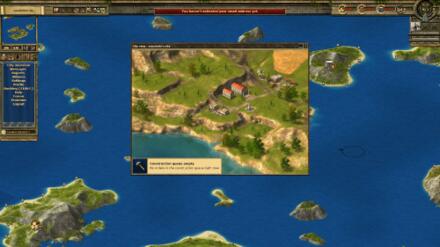 Grepolis MMO
Developed by InnoGames GmbH for internet browsers, Grepolis is a free to play browser based online game set in the Ancient Greece. The objetive is to build up from a small Polis to a huge metropolis. The exploitation of resources forms the basis for the ascent of your Polis to become a powerful island power. In Grepolis, there are 4 resources, 3 normal types and 1 special type. The normal resources consist of wood, stone and silver coins. For all units and building, you require resources.

GoodGame Empire MMO
In the browser game Goodgame Empire, the player assumes the role of a young knight who is rewarded with his own castle after successfully leading a perilous battle with the task to expand his small piece of land to an economically and militarily superior empire. In order to achieve that the budding sovereign faces manifold challenges and has to prove his strategic skills in various missions.

The game's goal is to build a bastion as large as possible and to defeat all enemies in cooperation with allied friends in order to finally rule a whole kingdom. The complete campaign with many exciting tasks is not the only challenge. Another emphasis is on the multiplayer options that offer a lot of variety. Players can support each other as sword brothers, forge powerful alliances or fight each other. The unique dynamic world map invites the player to explore the vicinity of his realm. The big map allows visiting friends or systematically planning attacks against the castles of robber barons or those of other players. Players can use spies before attacking enemies and use the information gathered to develop a more effective battle strategy. Melee and ranged fighters as well as siege tools and other military equipment can be deployed very purposefully with the complex attack and defense system. While drawing a powerful army the fortress' economic system should not be neglected so as to always have enough food, wood, stone and money in stock.

Unlimited Ninja MMO
Unlimited Ninja is a Free to Play Browser MMORPG game,developed by IceGames.

Set in the anime world created for the Naruto cartoon, players will journey across the land seeking out adventure and completing challenging quests for the various NPC characters seen in both the show and some new faces exclusive to the game. The main premise Unlimited Ninja is for players to create their own team of adventuring Ninjas, training up their skills, equipping them with powerful weapons and armour and fighting against the evil that threatens the land. Unlimited Ninja is a free to play MMO RPG with premium currency and VIP status accessibility and can be played without the need of a client download and accessed through your preferred web browser.

League of Angels MMO
League of Angels is a Fantasy Free to Play MMORPG Browser Game, developed by Uuzu.

This browser-based fantasy MMO RPG is completely free to play and allows players to step into the role of a chosen hero at the beginning of their adventure as they prepare to ultimately face the Dark Lord. On their journey they will entice a number of individuals and heroes to their cause that will fight alongside them in battle against the forces of evil. This simple point and click adventure concentrates on players levelling up their hero and their companions and equipping their party with epic gear.

Empire Universe 3 MMO
Empire Universe 3 is a Free to Play Space Browser MMO Strategy, developed by Looki.

In Empire Universe 3 (MMORTS) players are responsible for establishing a Galactic Empire among the stars, expanding territory of their chosen alien race they must settle planets and create working planetary bases in this space based free to play Empire management strategy. There are strong elements of trade, conflict and diplomacy in the game and players are likely to experience all three as their Empire rises in acclaim. The game can be accessed directly through your web browser after a quick registration and does not require a client download to play.

Naruto Saga MMO
Based around popular cartoon anime Naruto, Naruto Saga is a browser-based game that is totally free to play and can be loaded up in your Internet browser requiring no client download. With stylised graphics, interesting features and quest-based adventuring that takes you through the world revealed in the cartoon, there is much to see and do in the game.

Questing is a key element of Naruto Saga, many of the features are unlocked as players slowly progress through the levels, meaning there is always something new to work towards. After completing the first quest players get to select which genre of martial arts they wish to focus on, Ninjutsu, Genjutsu or Taijutsu, each of which have various pros and cons when compared with each other. Players can further increase their own abilities by unlocking the eight gates, each gate having its own particular stat that it will boost, players get to unlock one gate of their choosing every ten levels.

Ultimate Naruto MMO
Ultimate Naruto is a free-to-play anime themed browser MMORPG developed by Bingyou Animation Co. Ltd and is set in the same universe as the original Naruto manga and anime series. The game gives to the players the chance to slip into the shoes of their favorite characters from the Naruto anime series and form their own path as an ultimate and powerful ninja.

The game puts players in charge of a main character that controls a team of 10 ninjas which use combat techniques, skills and seals based on the original Naruto manga and anime series. Each character has a unique combat style, with unique cool and powerful attacks, and the characters and attack animations look fantastic.

Neverwinter MMO
Developed by Cryptic and based on the popular Dungeons & Dragons's setting: the Forgotten Realms, Neverwinter is a free-to-play action MMORPG where epic stories, action combat and classic roleplaying await those heroes courageous enough to enter its immersive world. You will have the chance to live countless adventure in several locations, from the besieged walls of the city to subterranean passageways in search of forgotten secrets and lost treasures while exploring and defending one of the most beloved cities from the Dungeons & Dragons Forgotten Realms Campaign setting as it rises from the ashes of destruction.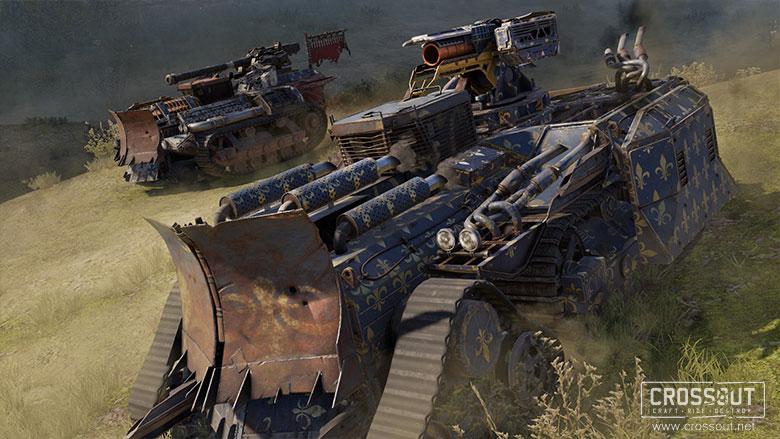 Crossout MMO
Crossout is a great F2P MMO Shooter developed by Targem Games and published for Gaijin.

Crossout is a free to play post-apocalyptic MMO shooter where players are able to construct and salvage their own dystopian vehicles of war from scrap and spare parts and battle against other real world players for domination. With hundreds of parts to collect and use players have an exceptional amount of customization and freedom to build their own completely unique battle machines to whatever look they prefer and equipped with all manner of gadgets, components and weapons.