free multiplayer games
Page 3
More Free games -> 1 | 2 | 3 | 4 | 5 | 6 | 7 | 8 | 9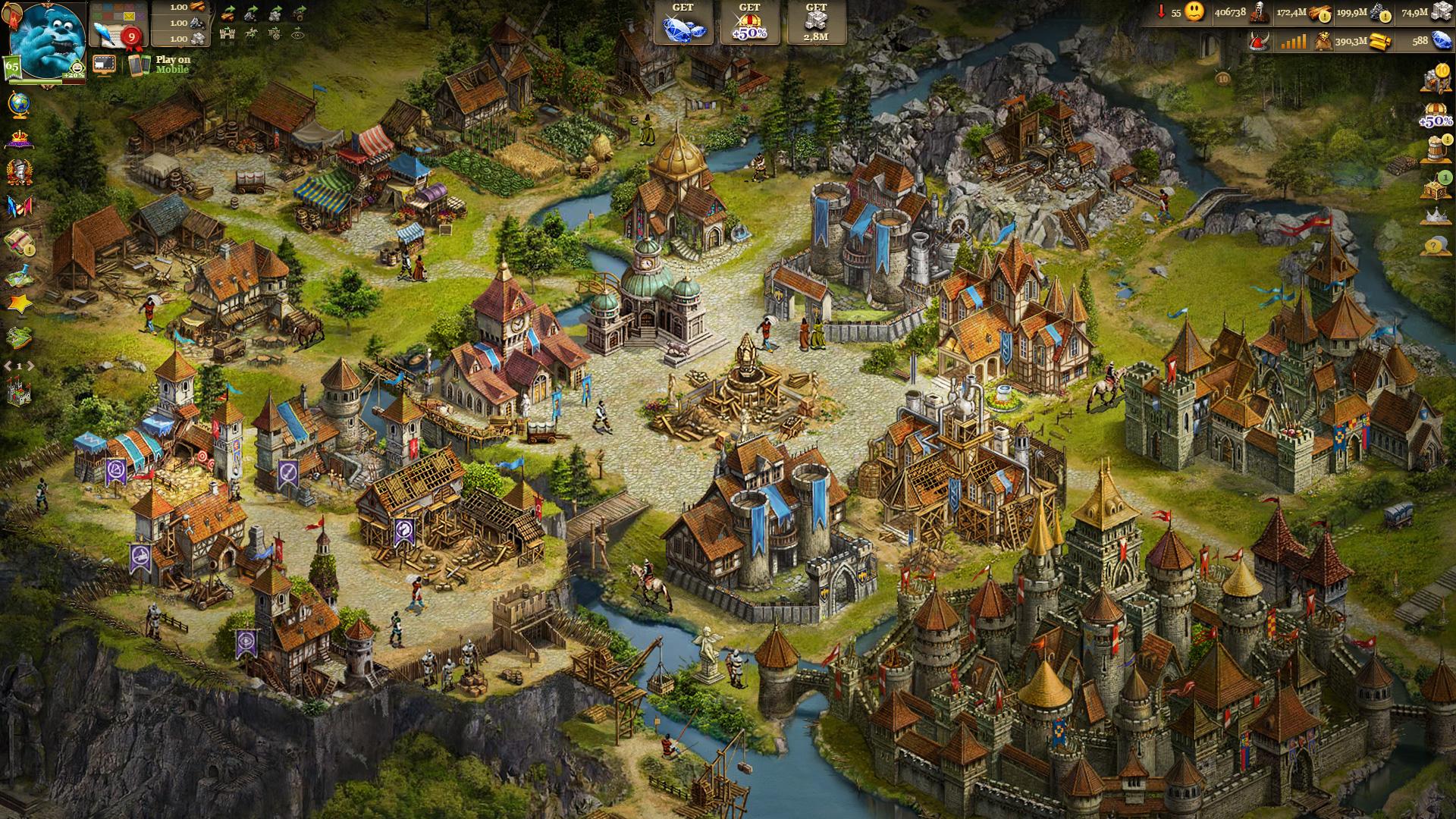 Imperia Online MMO
Launched back in the now distant 2005, the venerable Imperia Online in not only one of the oldest free-to-play MMOS out there, but also one of the more beloved and popular ones. Contrary to what its long-lived stature might suggest, however, Imperia Online is a product of constant dedication and effort to remain fresh and innovative, having been upgraded and reinvented several times throughout its existence, as evidenced by its current Version 6, launched in late 2013. Like a sword put to the flint over and over by the meticulous hand of a master smith, with its latest update, 'The Great People', Imperia Online has been sharpened into a cutting edge gaming experience.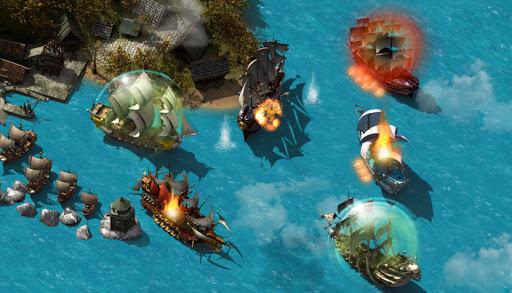 Pirate Storm MMO
Developped by Bigpoint, Pirate Storm is a pirate themed MMO playable in your Internet browser. Pirate Storm is a state-of-the-art, sea-combat game featuring highly-detailed flash graphics as well as a superb balance of PvP, PvE and guild battles.

Take command of your own ship and fight monsters, pirates and other sea scum while hunting for treasure and honor for you and your allies. Set sail and start wreaking havoc online now! Load the harpoons, turn sea monsters into chum, send your enemies to their watery graves and unleash the devastating power of your cannon fire - have your way with your opponents until all that's left is the smoldering, tattered wreckage of their ships. In Pirate Game Pirate Storm's battle for glory and gold, the end justifies the means.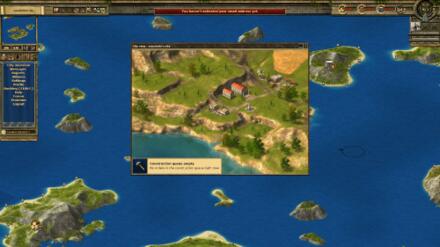 Grepolis MMO
Developed by InnoGames GmbH for internet browsers, Grepolis is a free to play browser based online game set in the Ancient Greece. The objetive is to build up from a small Polis to a huge metropolis. The exploitation of resources forms the basis for the ascent of your Polis to become a powerful island power. In Grepolis, there are 4 resources, 3 normal types and 1 special type. The normal resources consist of wood, stone and silver coins. For all units and building, you require resources.

GoodGame Empire MMO
In the browser game Goodgame Empire, the player assumes the role of a young knight who is rewarded with his own castle after successfully leading a perilous battle with the task to expand his small piece of land to an economically and militarily superior empire. In order to achieve that the budding sovereign faces manifold challenges and has to prove his strategic skills in various missions.

The game's goal is to build a bastion as large as possible and to defeat all enemies in cooperation with allied friends in order to finally rule a whole kingdom. The complete campaign with many exciting tasks is not the only challenge. Another emphasis is on the multiplayer options that offer a lot of variety. Players can support each other as sword brothers, forge powerful alliances or fight each other. The unique dynamic world map invites the player to explore the vicinity of his realm. The big map allows visiting friends or systematically planning attacks against the castles of robber barons or those of other players. Players can use spies before attacking enemies and use the information gathered to develop a more effective battle strategy. Melee and ranged fighters as well as siege tools and other military equipment can be deployed very purposefully with the complex attack and defense system. While drawing a powerful army the fortress' economic system should not be neglected so as to always have enough food, wood, stone and money in stock.

League of Angels MMO
League of Angels is a Fantasy Free to Play MMORPG Browser Game, developed by Uuzu.

This browser-based fantasy MMO RPG is completely free to play and allows players to step into the role of a chosen hero at the beginning of their adventure as they prepare to ultimately face the Dark Lord. On their journey they will entice a number of individuals and heroes to their cause that will fight alongside them in battle against the forces of evil. This simple point and click adventure concentrates on players levelling up their hero and their companions and equipping their party with epic gear.

Trove MMO
Trove is a free 2 Play Building Adventure MMORPG developed by Trion Worlds.

Trove is a new voxel-based adventure MMORPG, which whilst on the surface seems to be very much an imitation of MineCraft is in fact something completely different and does in fact have more in common with other classic MMORPGs. Whilst players are indeed able to gather resources and construct houses and fortifications using blocks, they are also able to play between different classes, pick up quests, head into deep dungeons to face off against deadly denizens and epic bosses in search of treasure and powerful loot and much more.

Rift MMO
Rift is a MMO RPG F2P for Windows developed by Trion Worlds

On the world of Telara all the elemental planes have reached a focal point where the planes intersect with each other, control of such a place will yield great power to its user and so the Dragon deity of Extinction, Regulos, banded together the other ruling elemental planner Dragons with the purpose of invading Telara. The Dragons were all beat back, Regulos cast back into the elemental planes and his five Dragon allies trapped beneath a ward to seal them away forever, but this was not to be. Regulos reached Telara, broke the ward and now Rifts have begun to appear all over the world that have started to empower the dragons for their new war.

ArcheAge MMO
ArcheAge

MMO Genre: MMO RPG F2P
Platform Availability: Windows
Developed By: XL Games

This free to play fantasy MMORPG is an open sandbox world of adventure with more classic themepark elements that direct players to different areas to encounter new creatures, find new features and progress the storyline through quest-based content. ArcheAge was initially developed for a Korean/Asian audience the game has been ported to the Western market but still retains many of its Asian origins. The game offers classic features at a much larger scale in terms of a huge open world, massive PVP including Castle sieges and naval combat, open world non-instanced housing including castles, farming their own garden and a variety of other features that will truly immerse players in the world.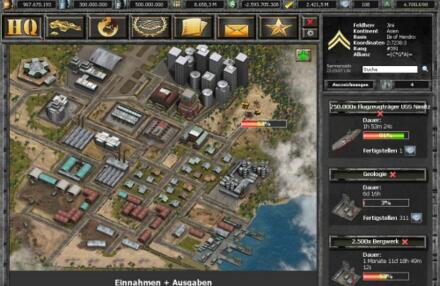 Desert Operations MMO
Desert Operations is a free to play military Strategy Browser-based Game where you fight as the Ruler of a small country against thousand other players or make allies with them through clever diplomacy. Developed by Playzo GmbH for Internet web browsers and ready to play in your browser directly. Raise your influence on the world politics by creating alliances or making war declarations. Found alliances, so you and your allies can fight against your enemies. Trade with your allies and spy on your enemies.

Big Farm MMO
Big Farm is a Free to play Farm Managing MMO developed by GoodGame for internet browser games.

In Big Farm players are put in charge of their newly acquired farmland, left to them by their Uncle George, which to start with is small, slightly rundown and in much need of some care and attention. Thankfully you are not expected to undertake this task on your own, with the assistance of hired farmhands, helpful neighbouring ranch owners and business minded suit, you will be well armed and informed on how to get the most out of your humble plot of land and making big money in no time.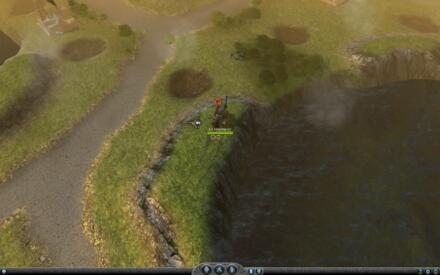 Steel Legions MMO
Ready to play directly in your web browser, Steel Legions is a free to play browser-based MMORPG which features rich graphics and an action based gameplay. Developed by Splitscreen Studios GmbH for Internet browsers and Windows, through the premium shop, players can fill their account with Golds Coins. With Gold Coins, players gain acess to helpfull tools and pwerful gear.

It offers a downloadble thin client (about 20 Megabytes) to start the game directly from the desktop and it allows a fullscreen mode and changeable whidow resolutions. It combines rich 3D visuals with accessible, fast-paced player-versus-player action. You take control over a mechanical, steam-driven combat vehicle in an alternative history, where four factions struggle for land, resources and power. The different factions are: Phoenix Empire (In the cold, eastern high mountains, the Phoenix Empire developed a rational way of life), Tundran Warriors (This tribe, The Tundran Warriors, learned from nature. Their respect for their homeland is legendary), Pandora Rebels (In the wastelands of Pandora, resources have always been rare. While a state was never formed in this poor, chaotic swath, the Pandora Rebels rule the area with their massive military presence), and Golden Territories (Blessed with fruitful lands, the Golden Territories quickly became a rich commonwealth. Citizens enjoy the decadent and resource-intensive lifestyle).

Tribal Wars MMO
Set in the middle Ages and developed by InnoGames, Tribal Wars is a browser-based, massive multiplayer online real time strategy game which allows you to lead a medieval village to fame and power. You control a small village, striving for power, glory and fame while the population grows, production rises and trade prospers. With your help the small village will grow bigger and bigger. Every Take down your enemies and prove you are a worthy champion.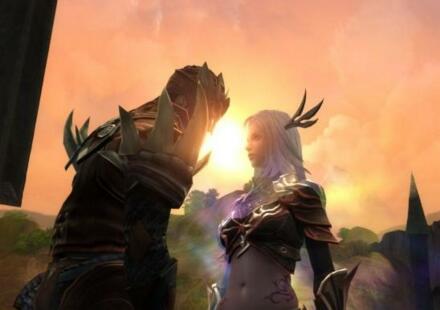 Aion MMO
Aion is a Free-to-play fantasy MMORPG developed by NCSoft. In Aion, you are a winged Elyos or Asmodian, sworn enemy races, exploring a world of breathtaking beauty ripped asunder by a celestial war. In this stunning massively multiplayer online roleplaying game, abundant solo adventures, intriguing epic group quests, challenging dungeons, and massive Legion raids hone your battle skills to new heights. Take the fight against the dragonlike Balaur invaders into Balaurea, your common enemy's homeland, to save the shattered world you love.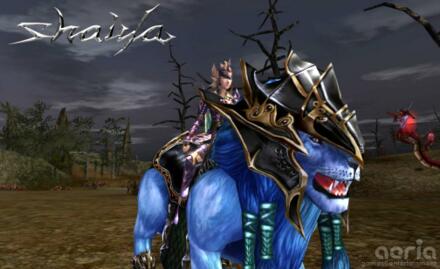 Shaiya MMO
Shaiya is one of the most populated free2play and is completely localized in several languages: english, deutsch, french, turkey, poland, spanish, portuges and italian.

Inside the game there are four playable classes: Human, Elfs, Vail and Nordein, all with their features.

There are also four different classes to play: Defender, Fighter, Priest and many others that depends on which race belongs your character. Each of these classes are like the main roles in the other games: Tank, DPS and Healer.